Today, we hear from the amazing Amy Babty who has lost 34kg our Healthy Mummy plans.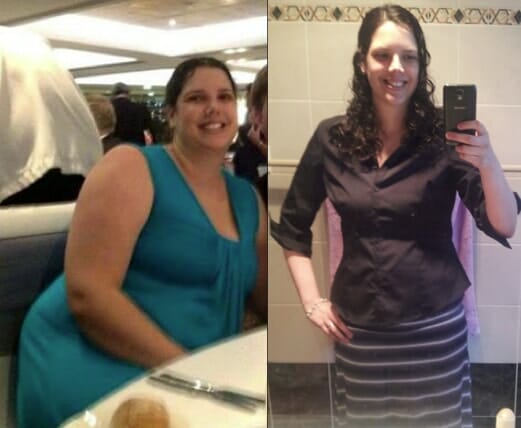 Hi I'm Amy, 27 year old mum to two boys, William, 2 years and 4 months and Oliver, 9 months.
A friend recommended the Healthy Mummy smoothies to me and I jumped on it at about 4 weeks post partum. I am so glad I did as even though I doubted myself and thought I would never be able to lose the weight I started to see some results. This energised me and I got the motivation to start as this was as good a time as any to start getting healthy.
I started taking the Healthy Mummy fish oil tablets and using the portion control chocolate that you sell instead of downing a whole block in a binge. I started being more active and using the resources on the website – the exercises, the snacks, and the 28 day diet & exercise plan. Best decision I have ever made for myself and for my family!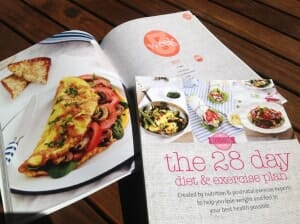 I have been stunned at how simple and user friendly the 28 day plan is, how simple it is to fit in exercise in short bursts (loving the new DVD!!!) and how much support there is. I am stunned at how simple it really has been to change my life.
The absolute biggest benefit to me has been the improvement in my health and energy. My self esteem has soared and I feel confident when I step out of the door. I am so proud of what I have achieved and am so, so grateful to the the support and motivation system together with your amazing products.
I have been pleasantly surprised at the boost to my milk supply too. With my first son I battled low supply and this time I have had no issues at all and I know I am putting good fuel into my baby as well as into myself.
I have lost 34 kg so far and don't have too much more to go – I'm into the final 10kg (I aim to get to between 65 and 70kg) so this is crunch time (pardon the pun) for me! Time to tone up and just get this done so that I can maintain my lifestyle J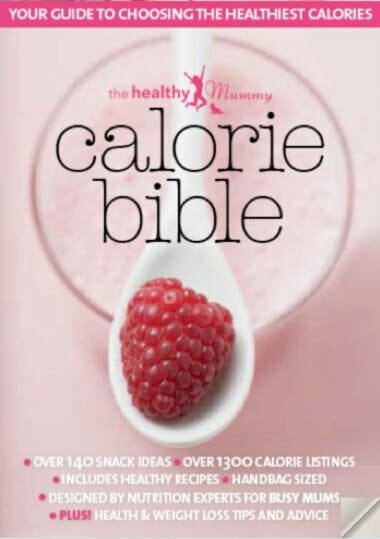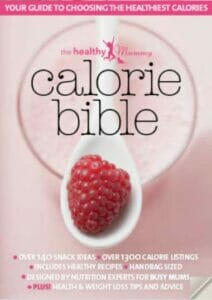 We have a family trip across to Dubbo for a few days as well as a wedding and a 1st birthday party to go to this month so the Calorie Bible will be staying firmly in my bag to help me stay in check in those situations.
I am gradually starting to shop for new clothes and finding I come away from a shopping trip with something (that fits!!! Woohoo!!!) and I feel great about it!
My progress so far:
Start (January 2013):
Weight: 108kg
Bust: 116.5cm
Waist: 108cm
Hips: 116.5cm
Thigh: 72cm
Now:
Weight: 74kg
Bust: 93cm (breastfeeding)
Waist: 78cm
Hips: 92cm
Thigh: 53cm
LOST – 34kg
GET YOUR 10% DISCOUNT
If you are ready to lose weight then The Healthy Mummy plans offer a healthy and safe exercise and diet routine that are safe if you are breastfeeding and you can use code LOYALTY for a 10% DISCOUNT at the checkout