Anxiety In Pregnancy Caused By A Previous Traumatic Birth
Following a healthy pregnancy diet and enjoying nutrient filled snacks like The Healthy Mummy Pregnancy Smoothies are great ways to contribute to a positive pregnancy experience but sometimes we can feel stress from previous experiences in our lives.
Here Ali Pickles, Midwife, shares some information about anxiety during pregnancy due to a previous traumatic experience with birth:
You may not have any anxiety until you actually go to your booking appointment then it all comes flooding back. Many women go into their first birth experience with expectations. This is normal. You may have written a birth plan that highlights your wants in the birth. Dark rooms, minimal/ no pain relief, baths, showers, being able to walk around during labour etc. Unfortunately for some women this is not the scenario that unfolds. Anxiety in pregnancy related to birth trauma is more common than women realise.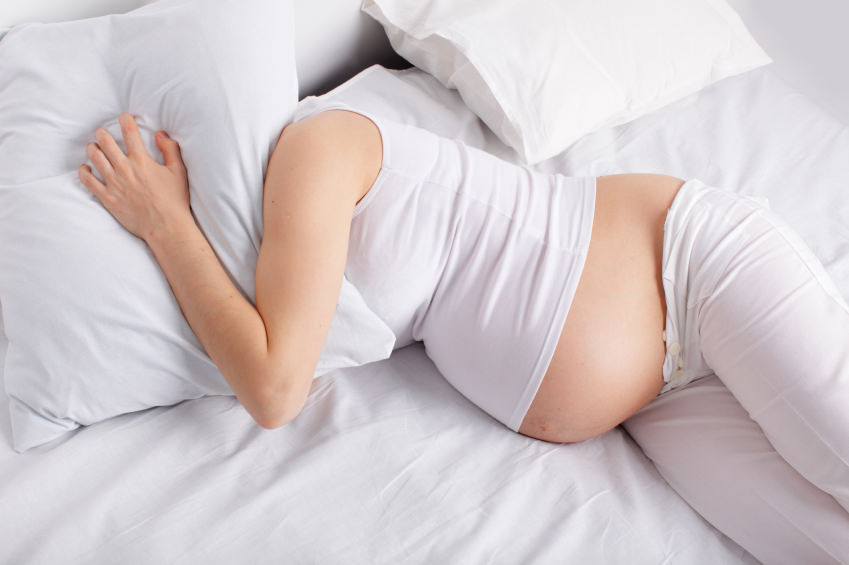 Everyone's birth experience is individual and your definition of traumatic is also different. What one woman considers as traumatic is not to the next. Some women find having a caesarean traumatic and others don't. It could be from tearing, having an episiotomy cut, the baby getting stuck, an emergency caesarean or things just don't go to plan.
The feelings you have towards your next birth experience can impact you significantly. Adding this stress to yourself is not healthy and the best thing you can do is talk about it. You may just need to speak to your partner or friends. Be mindful speaking to friends that are planning pregnancy as you may scare them. Speaking to a professional is your best option. Start with your midwife and discuss your concerns. If your anxiety is more severe then you may require debriefing with a professional.
Trauma from a birth can be physical. You may still be having problems associated with the birth such as scars, incontinence, wound breakdown, haemorrhoids and infections. These problems can occur for a long time after the birth of the baby especially if they have been left untreated. Some women may find these things have recently been repaired and are scared to have another baby in fear of it happening again. If you have had a significant tear or episiotomy from you previous birth it is best you speak to your doctor or midwife because depending on the severity it may be best you have a caesarean next time around. Incontinence is something that can be worked on. Going to see a physiotherapist who specialises in urinary incontinence or a continence nurse can assist you with exercises to assist this problem.
Emotional scars are the hardest ones to combat but can be overcome. The more anxious you get about your pregnancy or getting pregnant the more your anxiety can turn into a fear. If your previous pregnancy and/or birth experience didn't go the way you had hoped, you felt powerless and unclear about what happened it is best you arrange to speak to a doctor or midwife that can debrief the experience with you.
If you feel your anxiety is because of your experience of the midwives or doctor you can request to speak to someone else such as a social worker. You can also request that the same midwife or doctor doesn't care for you again. There are many different midwives in a hospital setting and everyone is different. You need to approach it like a menu. There are lots of options but you won't like everything on the menu. Some women like a young midwife others like older experienced midwives. Don't be afraid to speak up.
Some related symptoms to anxiety in pregnancy from the birth experience can include:
Fears associated with having another baby
Self esteem issues
Relationship difficulties
Lack of interest in sexual relations/ physical contact
Not being able to bond with your current child/children
Postnatal depression
Loneliness
Not being able to keep up with aspects in your life
Physical symptoms- jaw pain, heart racing, reassurance you're not dying, masked symptoms.
If you are identifying with any of these symptoms please go and seek assistance from your doctor, midwife or other related professional. If untreated or unaddressed women can be at risk of Post Traumatic Stress Disorder (PTSD).
There are also plenty of websites and support groups you can get involved with. Within your local area there will be support groups or centres. Speak to your health nurse, as they are generally a wealth of knowledge to what's available within the local community.
These include:
Beyond Blue
PANDA
Lifeline
Remember to speak to your partner or someone who was present at the birth. They may be feeling anxious about it as well. Bottling feelings does not help anyone especially you. You will be surprised how relieved you feel when you start talking about it. If you need professional counselling that is ok and nothing to be ashamed of.
So if you're considering another baby and feeling anxious, do your homework. Write down your fears. Speak to your midwife. The sooner you get your concerns off your chest the sooner you can do this and the better it is for you. Don't be too scared, there is help out there. Good luck!
Ali Pickles, Midwife
Click here to visit our pregnancy products shop.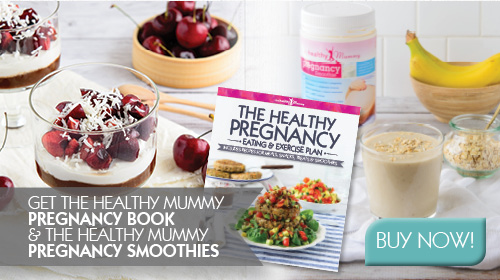 Disclaimer: Always speak to your doctor before changing your diet,taking any supplements or undertaking any exercise program in pregnancy. The information on this site is for reference only and is not medical advice and should not be treated as such, and is not intended in any way as a substitute for professional medical advice..
Our plans promote a health weight gain in pregnancy to benefit the mother & baby and you can read more on this here 
The owners of The Healthy Mummy do not make any representations or warranties, express or implied and shall have no liability or responsibility to any person or entity with respect to any loss or damage caused or alleged to be caused directly or indirectly by the information contained herein and nothing in this disclaimer will limit or exclude any liability for death or personal injury resulting from negligence, limit or exclude any liability for fraud or fraudulent misrepresentation, limit any liabilities in any way that is not permitted under applicable law or exclude any liabilities that may not be excluded under applicable law.