MORE MAJOR APP UPDATES – Get excited 28 Day Weight Loss Challenge mums. We have been working hard once again to answer your requests and refine our App even further to ensure your user experience is a fabulous one.
Here at Healthy Mummy H.Q we are determined to do whatever we can to make your weight loss journey a SIMPLE ONE.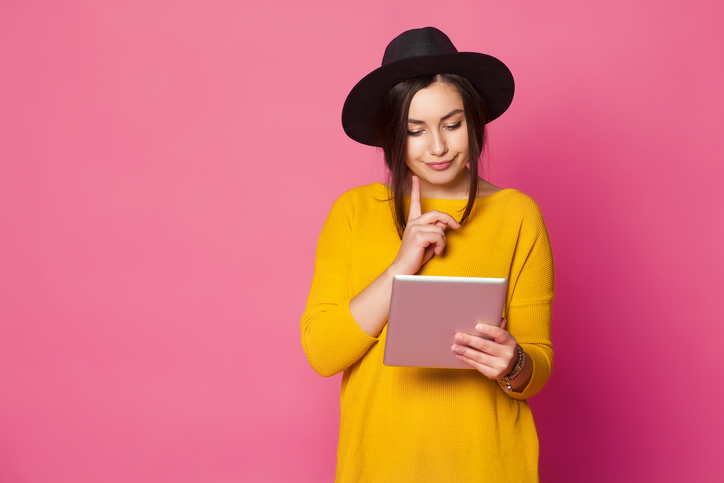 28 Day Weight Loss Challenge App Updates – Launch Monday 4 September
On Monday the 4th of September, the below App updates should be LIVE and ready to go for all members:
1.Better Support Navigation
We have introduced NEW tools to better support navigation through the App.
2.Copy a Meal Plan
If you LOVE a particular Meal Plan, users can now "COPY A MEAL PLAN" by clicking the "COPY A MEAL PLAN" button at the top of every meal plan and pasting it into the current or future week of an upcoming Challenge.
This means that members who might have customised a meal plan that they really love to follow – can easily COPY it and paste it into their next week's meal plan, rather than having to re-customise the meal plan every, single week.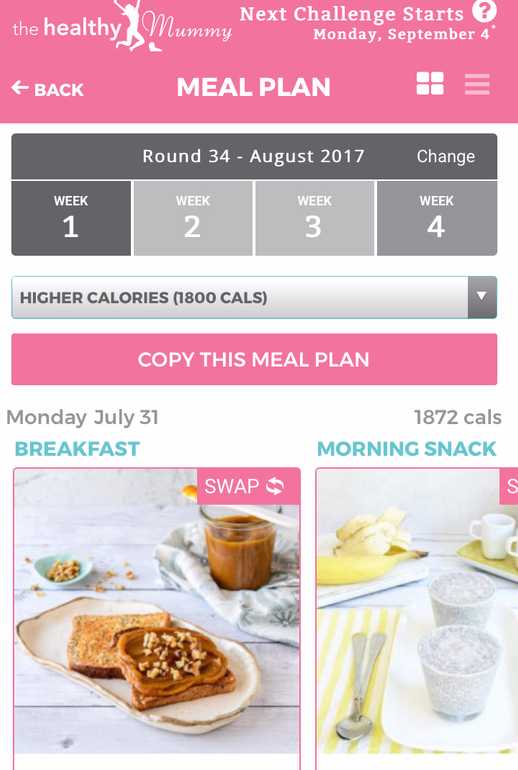 OR, if you really love a particular weekly plan, you can copy it and do it again! Simple!
3.Butt and Thighs workouts
Our NEW Butts and Thighs Workout will be launching on Monday 4 September. An all NEW Healthy Mummy exercise program, with 8 workouts for you to choose from to tighten and tone that booty.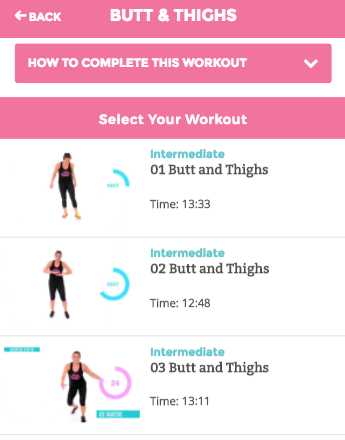 4.Warm up and cool down exercises
Warm Up & Cool Down exercises launching on Monday 4 September. We have loaded our favourite Healthy Mummy warm up & cool down exercises into the App. Every month, we will add MORE of these to add to your pre & post workout routine.

We will be sure to keep you posted with any additional updates and or feedback.
Love the SOUND of these and App updates but NOT a Challenge Member?
Not a Challenge member yet but love the sound of these App updates – then be sure to check out our 28 Day Weight Loss Challenge.
Our 28 Day Weight Loss Challenge in particular has been able to help mums lose their baby weight, tackle their health and HIT their weight loss goals.
And our September Challenge is all about helping you tighten and tone your bum and thighs.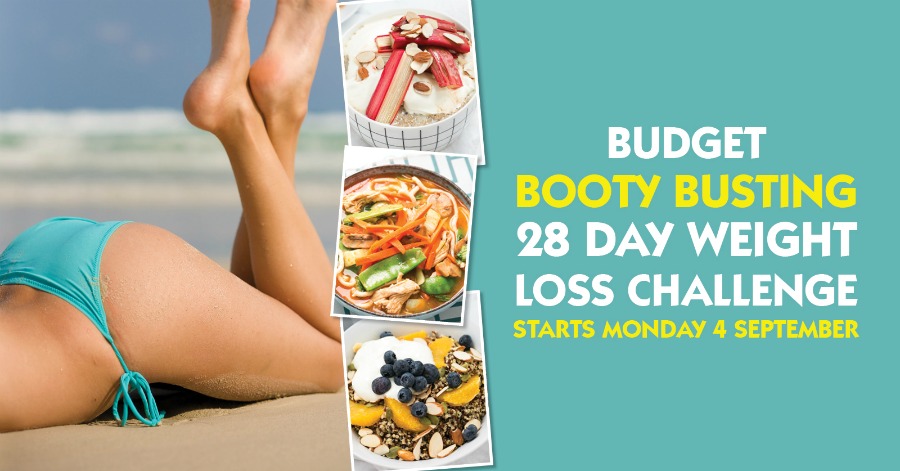 Our Challenge also includes:
28 days of at home exercise routines (no gym needed) – with video instruction
New CHALLENGE THEME each month – so you'll NEVER get bored
Customisable and breastfeeding friendly meal plans
Time-efficient exercises for busy mums – under 30 mins
Challenge combines Pilates exercises with interval and circuit training (HIIT)
Suitable for basic to advanced fitness levels
Home to thousands of EASY-TO-MAKE recipes!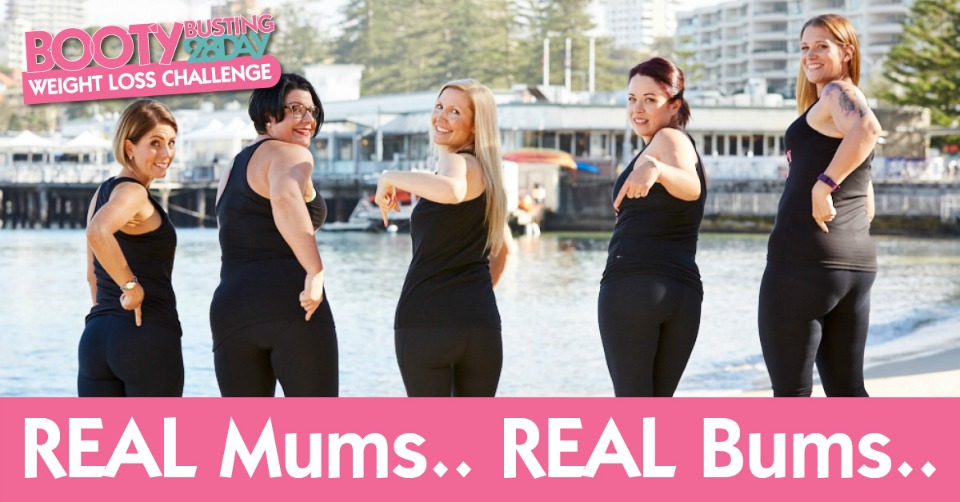 You can learn MORE about our 28 Day Weight Loss Challenge here.