Are All Smoothies Created Equal?
You might have read recently in the media that some smoothies are not good for us. They can be high in processed sugar and loaded with additional calories.
Choice recently conducted an independent review of some general retail chains such as Boost, Donut King and Gloria Jeans offering smoothies as healthy eating alternatives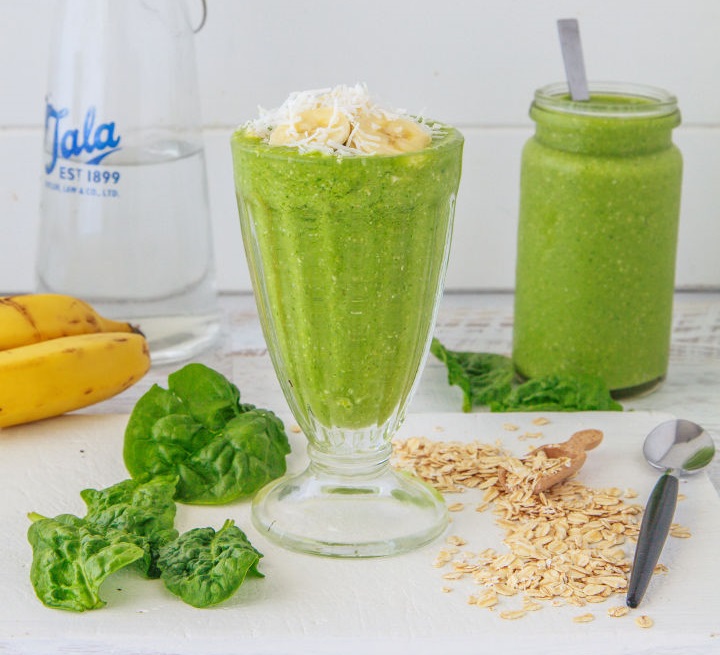 Out of the 95 individual drinks analysed by Choice, 85 percent of them were deemed high in sugar, having at at least 7.5g of sugar per 100ml – with most serves being around 300ml – 400ml.
So is that of concern to you while you are drinking the Healthy Mummy Smoothie Range?
No.
Our range is not in the same class as these retail chain smoothies and our smoothies are low in sugar and only use natural ingredients.
Firstly, Choice analysed these retail smoothies against guidelines for the calorie and kilojoule intake of snacks. A recommended intake of kilojoules for a snack is roughly 600kJ.
The Healthy Mummy Smoothie Range is a MEAL REPLACEMENT smoothie in which it is designed to represent a macro and micronutrient profile of a meal. It is also to be used in conjunction with healthy eating and exercise.
Therefore the difference between the Healthy Mummy Smoothie range and a retail smoothie is that the Healthy Mummy Smoothie also has:
25% of the recommended daily intake of micronutrients such as vitamin A, Bs and C – retail smoothies do not
Made with natural ingredients like pumpkin and flaxseed meal – some retail chains use high fructose corn syrup, artificial colours and flavours as well
A good source of protein with at least 10 grams of protein per each smoothie and even more depending on what milk or additional ingredients you use
A good source of fibre with just under 6 grams of fibre per serve
Designed in mind for a breastfeeding mother, therefore there are weight loss accelerants in our Healthy Mummy smoothie mix
Our products are designed to use approximately 200ml of milk, rather than some of the retail chain smoothies which are almost ½ a litre or 500ml!
We suggest low fat options with our smoothies rather than some retail chains using high fat yoghurts or even ice cream
We suggest using whole fruit which has added fibre rather than using juice concentrate like some retail chains
You can also see a nutritional comparison table here showing how the Healthy Mummy Smoothie is significantly lower in sugar than other brands.
These are just a few reasons why the Healthy Mummy Smoothies are in no way on comparison terms with retail chain smoothies. Our smoothies are energy dense BUT ALSO NUTRIENT DENSE.
The beauty of our Healthy Mummy Range is that we also provide ongoing advice and resources to keep you being a Healthy Mummy for a healthy family. We are not a one stop shop like a retail chain in a shopping mall.
You can ask us questions, read our healthy posts on our blogs and discuss ideas with other mothers online.
If you are ready to lose weight then The Healthy Mummy plans offer a healthy and safe exercise and diet routine that are safe if you are breastfeeding.
And don't forget to check out our current promotions and discounts page to see what specials we have on this week on our Healthy Mummy product range.