This relationship business is not for the faint-hearted and it can be tricky to maintain a healthy partnership, especially with kids in tow. However, US-based psychologist Jeffrey Bernstein says there is one word that is the cause of many relationship troubles, and he's urging all couples to avoid it like the plague.
According to Dr Bernstein, who writes for Psychology Today, while material gifts and dinners out are fabulous, they aren't going to sustain a healthy relationship. He believes it's not just how you communicate with your partner, it's how you think about him or her!
Stop 'shoulding' all over your partner
He says one way to improve your relationship is to avoid using the word 'should' when having an argument with your partner.
Dr Bernstein says you should stop 'shoulding' all over the one you love! He admits he's virtually eliminated the word should from his vocabulary and tries to be aware of when it even enters his mind.
"I believe this word engenders a controlling, judgmental dynamic. Thinking 'should' about someone you love or being on the receiving end of a 'should' creates negative energy. And over time it can be toxic for any relationship, especially a loving one," he says.
He says if partners harbor and internalise hidden toxic thoughts it can over time sabotage a seemingly healthy relationship.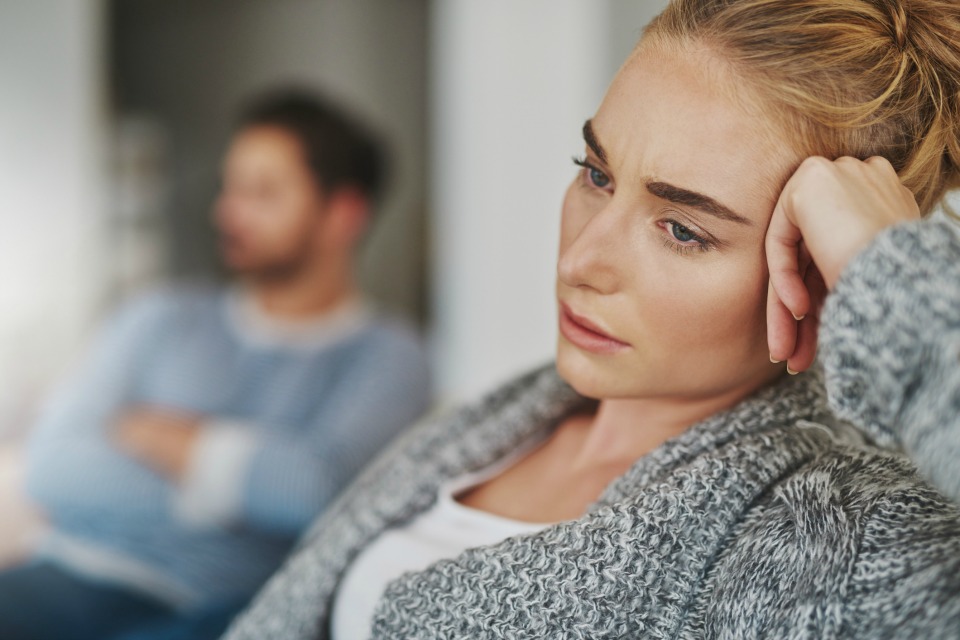 "For example if a partner is saying, "I need you to please pick up after yourself more often," yet inwardly thinking, "You are always going to be a slob," then no paraphrase will rid themselves of this toxic underlying belief."
Dr Bernstein says for a toxic-thinking partner to benefit in this situation, he or she must first be willing to challenge the toxic thought.
He says couples need to acknowledge that many toxic thoughts begin with should. We tend to have unrealistic expectations of how we want our partners to act or react.
"In this way we tend to 'should' all over our partners. And even if we think we're only doing so in the privacy of our own minds, it can come out in our tone or actions, often leaving a partner experiencing a different word that begins with sh," he says.
"If you guessed that this word is shame, you're correct. But if you can replace your shoulds with "would likes", many toxic thoughts could be avoided."
Techniques you can try:
Dr Bernstein says instead of saying "You should know how I feel."  Try thinking and saying, "I would like you to please hear me out on this."
Instead of "You shouldn't bring that up," he suggests saying (and thinking) "I would like to consider what you are saying. Please let me sit with it for a little while before I respond."
Dr Bernstein says he's amazed at how toxic thoughts in couples occur so incessantly but are so often outside of true awareness.
"Taking the time to be mindful, catch your toxic thoughts, and dispute or change them will take you and your partner to a much better place in your relationship."
Are you feeling tired and cranky?
As busy mums we're all about healthy shortcuts. As such we've created a way for you to get a shot of energy-boosting superfoods into your body by barely lifting a finger. You're welcome!
We've managed to pack 37 ingredients from real food sources into our amazing Super Greens. Our ultimate aim is to give busy mums an energy lift. Most of all, breastfeeding mums don't miss out because it's one of a few on the market that's breastfeeding friendly.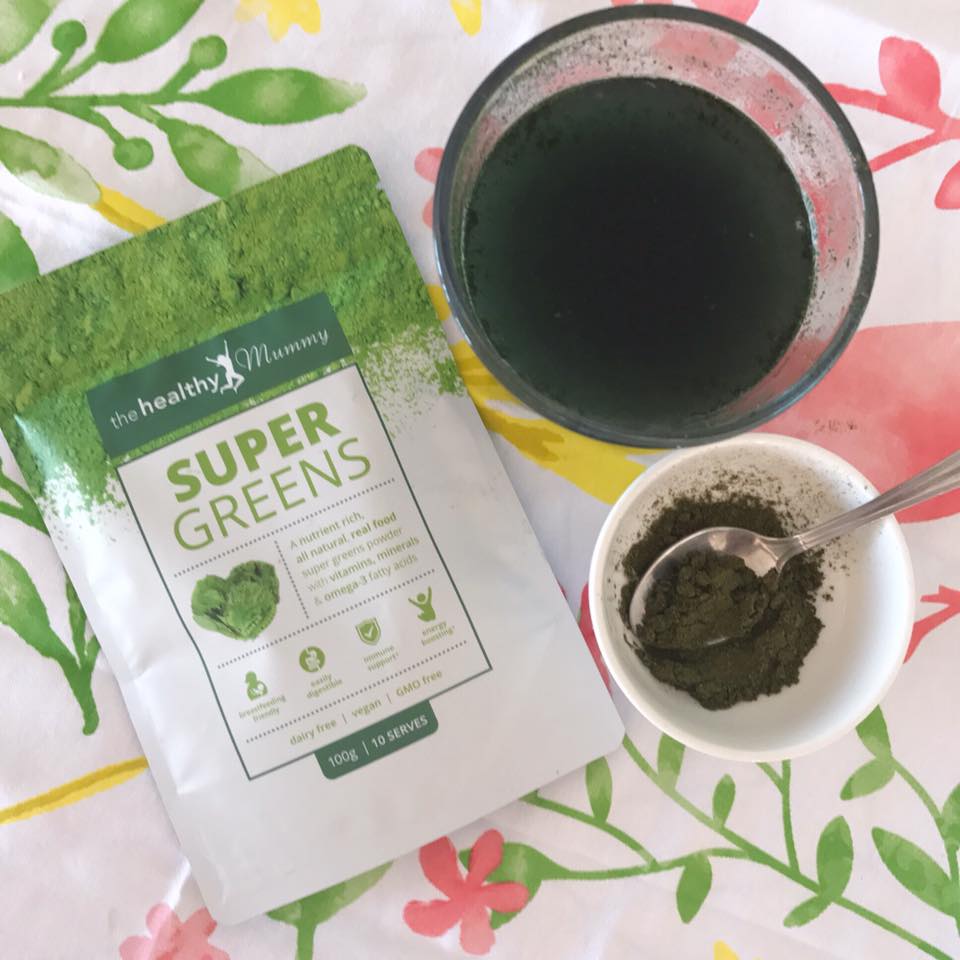 Made in Australia for our mums
Super Greens is made in the laid-back NSW town of Byron Bay. It's been put together using some of the world's most incredible superfood ingredients.
This product is high in spirulina; which has been labelled the most nutrient dense food on the planet. Super Greens also contains probiotics.
The whole foods that go into Super Greens are natural sources of vitamins and minerals and are an easily digestible blend.
What it doesn't contain is any dairy, sugar or gluten and it's vegan friendly.
A powerful energy boost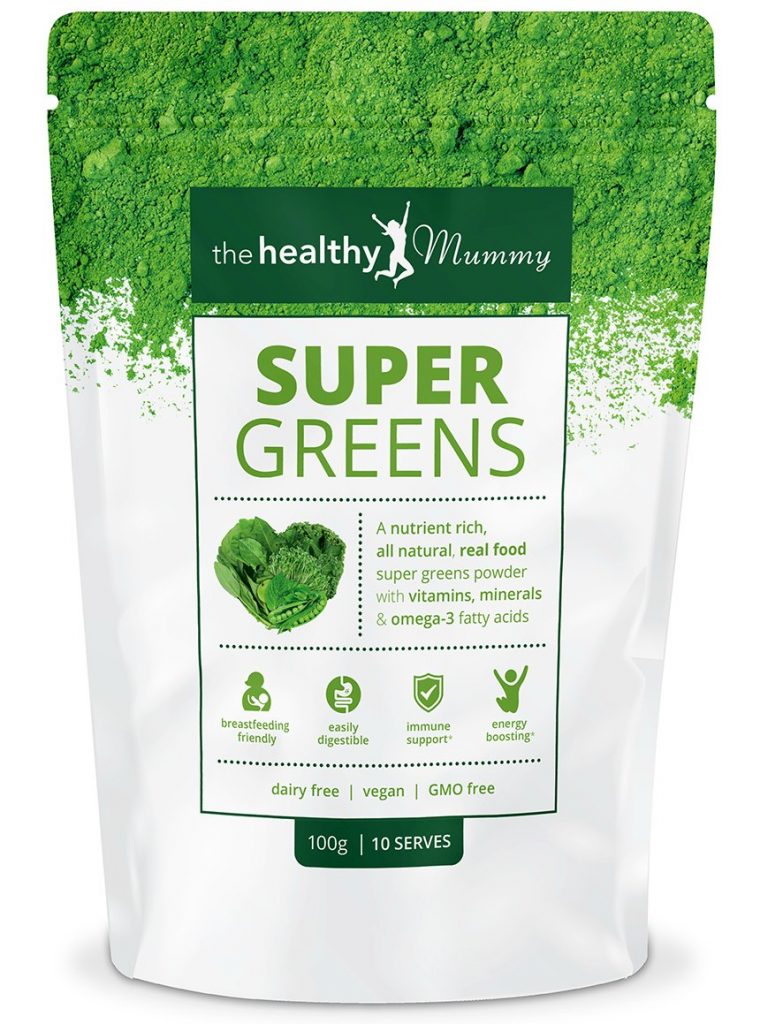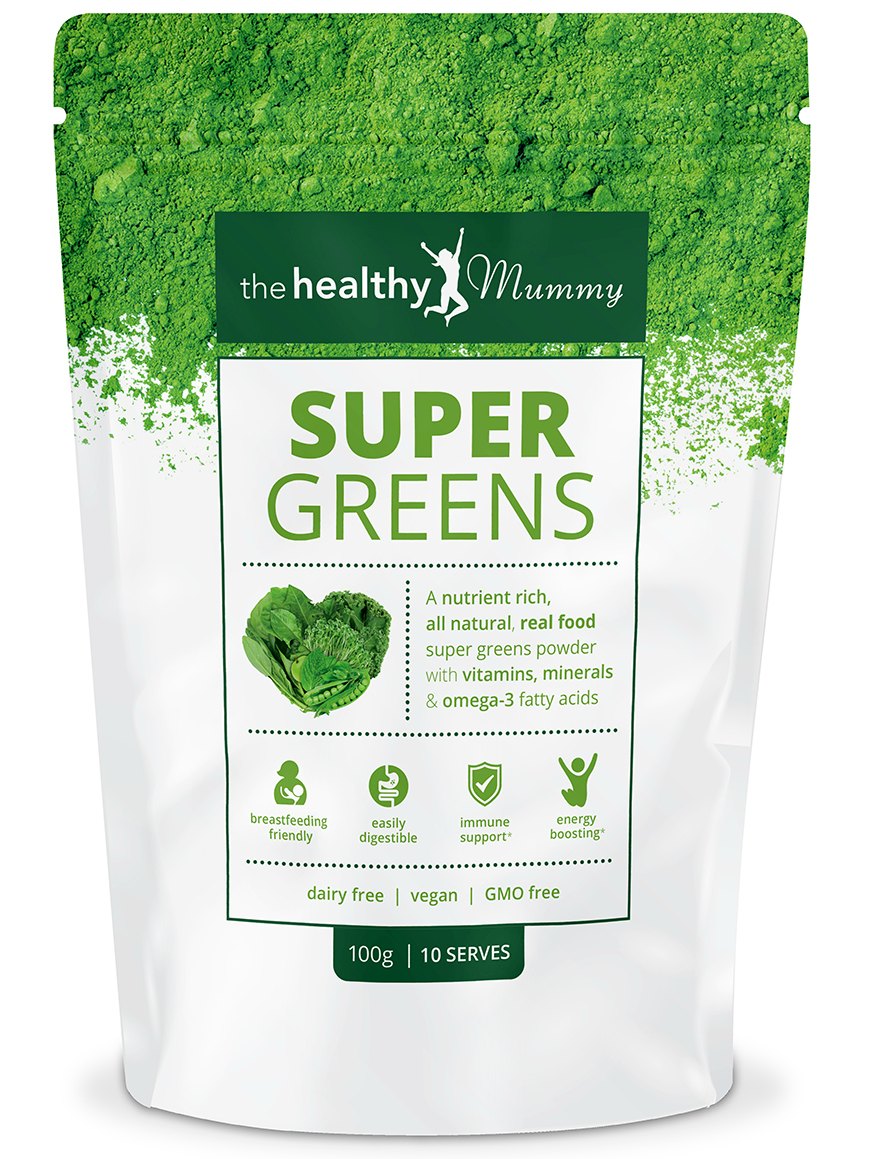 When you're conscious of what you're putting into your body, you need to make every mouthful count. This is why this amazing powder punches well above its weight.
A snapshot of how powerful Super Greens is, this product…
has 56 more times the vitamin B12 of a beef steak.
contains the same calcium as three serves of cheese.
contains the iron of 12 cups of spinach.
has the vitamin C equivalent of 1.4kgs* of oranges.
has 11 times more iron than red kidney beans.
contains 50 times more vitamin B12 than an Atlantic salmon.
has 11 times more vitamin C than 100ml of orange juice.
contains as much calcium as one litre of milk.
has the same vitamin C as half a kilo of red capsicums.
has as much B12 as 77 eggs.
contains four times as much calcium as almonds.
Super Greens Can Help Keep Immune System Strong
Dr Ross Walker says spirulina is one of the most potent natural stimulants of the immune system.
"Not only does it help fight infections, it also keeps your immune system strong and functioning normally in all situations," he says.
And getting this much goodness into your diet is as easy as adding a 10g serve of Super Greens into water or your favourite The Healthy Mummy smoothie.
Busy mums, now is the time to stop making excuses and make sure you're getting your greens! Get your Super Greens mix here.