This baby boy's parents were told to expect the worst when he was first born, but the little warrior is proving the doctors wrong.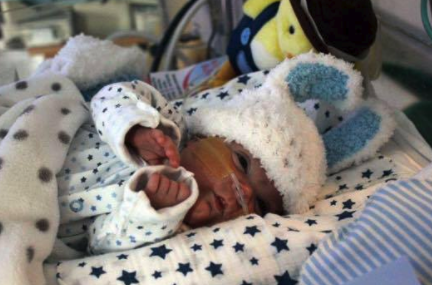 Little Leo Was Given A 30 Per Cent Chance Of Survival
Leo Taylor Corkin was born at just 23 weeks old, weighing only 650 grams, and his parents Kirsty Taylor and Declan Corkin, who are based in the U.K, were told by doctors that he wouldn't make it.
Kirsty tells the Sunderland Echo: "I was being very sick and couldn't eat anything. I got a water infection because I couldn't keep the tablets down.
"Then at 17 weeks I contracted sepsis [blood poisoning] and the hospital said I could have been dead within two days if I hadn't been seen. I was put on medication and given a blood transfusion."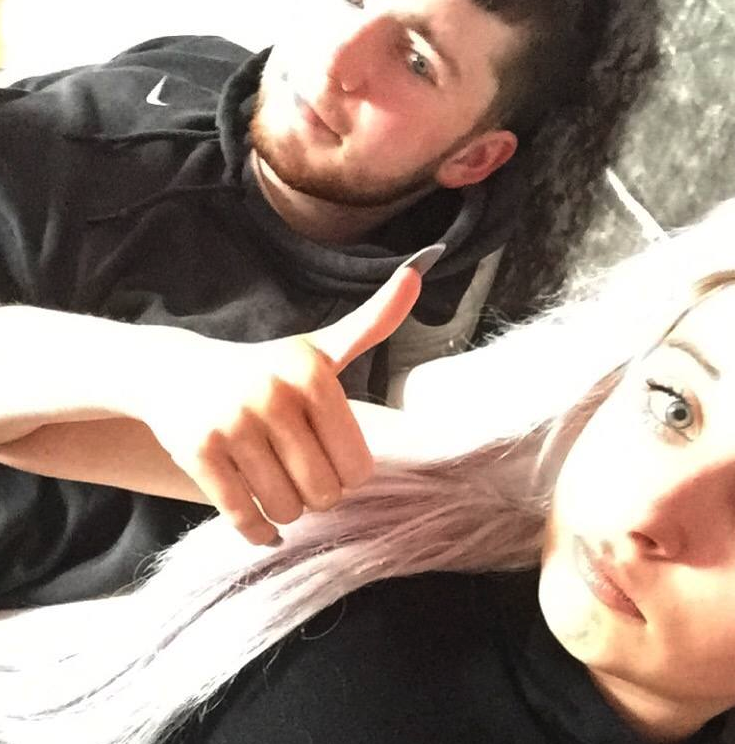 Kirsty managed to recover and get back to full health, but at 23 weeks she started feeling unwell again.
"I realised I was unwell because I'd gone into labour and the hospital couldn't do anything to stop Leo coming," she says.
After 15 hours in labour, Kirsty was given devastating news. She was told her baby only had a 30 per cent chance of survival.
"They were saying that he might not survive and that we should prepare for the worst," says Kirsty.
"I was up and walking about, desperate to see him and he was so tiny with a tube down his throat. It was so hard to see him like that."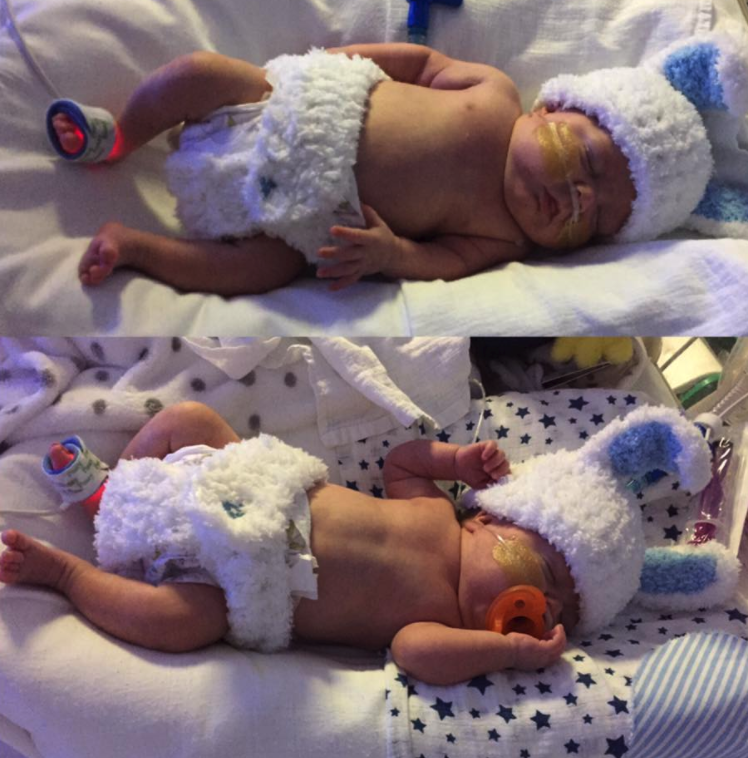 'We Were Told He Could Lose Some Of His Toes'
That's when doctors discovered Leo had a blood clot.
"When we were told he had the blood clot, the doctors said they were putting him on injections which they said could kill him," Kirsty says.
"There was a blister on one of his toes one day, but then the next day all of his toes and part of his foot were black.
"We were told he could lose some of his toes, which was heartbreaking, but then just a few days later they were pink and back to normal. The staff said he was a miracle because that had never happened before."
After a series of tests, doctors found that Leo needed an operation on the valve on his heart that wasn't working properly and causing blood clots. Baby Leo was also found to be suffering from a chronic lung disease.
And if all that wasn't bad enough, the brave tot also needed laser surgery on his eyes, as they were growing too quickly. But the little warrior has beaten everything that life has thrown his way so far, and Kirsty and Declan say their baby is now thriving.
"His blood clot has gone and even though he still has chronic lung disease, we've been told that will start to go as he gets better," said Kirsty.
"The only medication he will be on are the steroids to help him grow. We really didn't think that we would get this far."
We're so glad little Leo is happy and healthy and that his toes are back to normal.
Thank you so much for giving us permission to share your story, Declan and Kirsty. We wish you and your family the best in the future.
Babies Born At Just 24 Weeks Have 66 Per Cent Survival Rate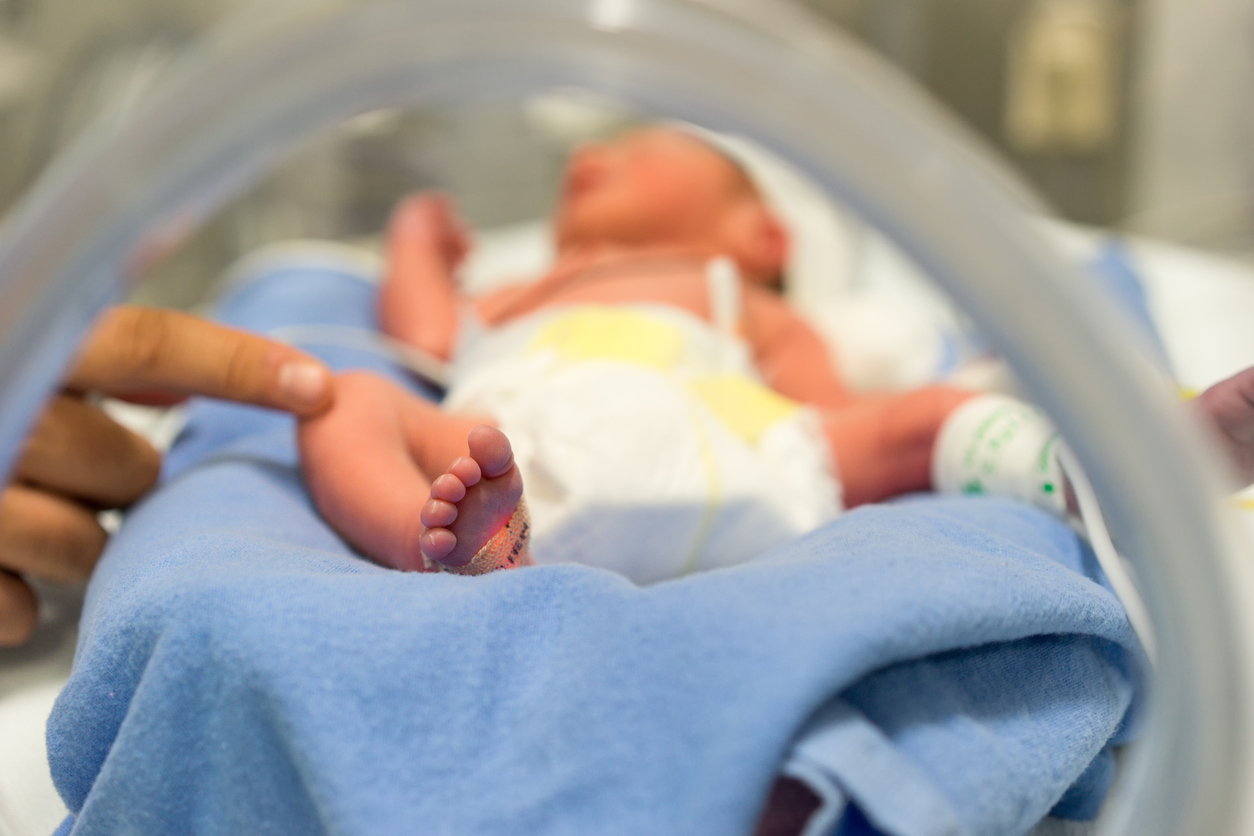 In Australia, around eight per cent of babies are born prematurely (before 37 weeks), claims Better Health Victoria.
However, in rare instances, some infants are simply too eager to enter the world. With today's amazing technology and constant care from NICU staff, babies born at just 23 weeks' gestation have survived.
Have a look at our inspiring premature infant stories to see just how amazing technology is in helping these teeny treasures thrive outside the womb.