BABY NEWS!!! Fiona Falkiner reveals she's going to be a mum-of-two as her partner is pregnant!
HUGE congratulations are in order for Fiona Falkiner and her fiancee Hayley Willis, as the couple are set to welcome another baby into their family.
The pair are already proud parents to their son Hunter, nearly one, who the former Biggest Loser host gave birth to in May 2021. Since Hunter's birth, Fiona signed up to Healthy Mummy's 28 Day Weight Loss Challenge and lost a whopping 12kg!
But now, Hayley is pregnant with their second bundle of joy!
View this post on Instagram
Fiona Falkiner and Hayley Willis set to welcome another baby into their family
Fiona took to social media to announce the wonderful baby news.
"No words guys! Baby Falkiner Due in August.
We are over the moon! My beautiful wife to be @hayley__willis has been so incredible, having had covid, moved house, all the things in the first trimester but she is just amazing and took it all in her stride!
Hunter can't wait to meet his baby brother!!!! Life does not get much better than this! I am feeling very blessed with a very full heart said in a post on Instagram."
View this post on Instagram
Fiona Falkiner say the couple have been planning their second baby for some time!
Three years ago, Fiona met and fell in love with journalist Hayley Willis, who proposed to her after eight months of dating in April 2019.
After having, what the couple have publicly described as 'traumatic' IVF battle, Fiona joyfully fell pregnant after four rounds of IVF.
"When we were on our third date, Hayley and I were talking about babies and names," Fiona told The Healthy Mummy last year.
"I have a name that I've loved since I was quite young and Hayley has a name for our second baby. Hayley is going to start IVF [as soon as possible]."
View this post on Instagram
Fiona opens up about her IVF journey
The news of a second baby is absolutely wonderful for the pair, who have been very open about their battle to becoming mums and their tough IVF experience.
"It was so worth it in the end. It really was so tough," she tells Healthy Mummy founder Rhian Allen. "Hayley and I created a podcast called What The IVF? to share our experience because I felt so alone going through it. It was so beneficial to hear other people's experience."
"After going through a big journey to fall pregnant and having to go through IVF, I'm actually the least fit I've been in years," says Fiona.
"But I had to give my body over to the process to create a baby and take a step back and think, it's amazing, really."
In fact, Fiona reveals she gained a lot of weight while she was going through her IVF journey.
"I wasn't allowed to let my body temperature go up too high and that meant having to stop training," she says."Training was so important to me for my mental health as well as my physical health."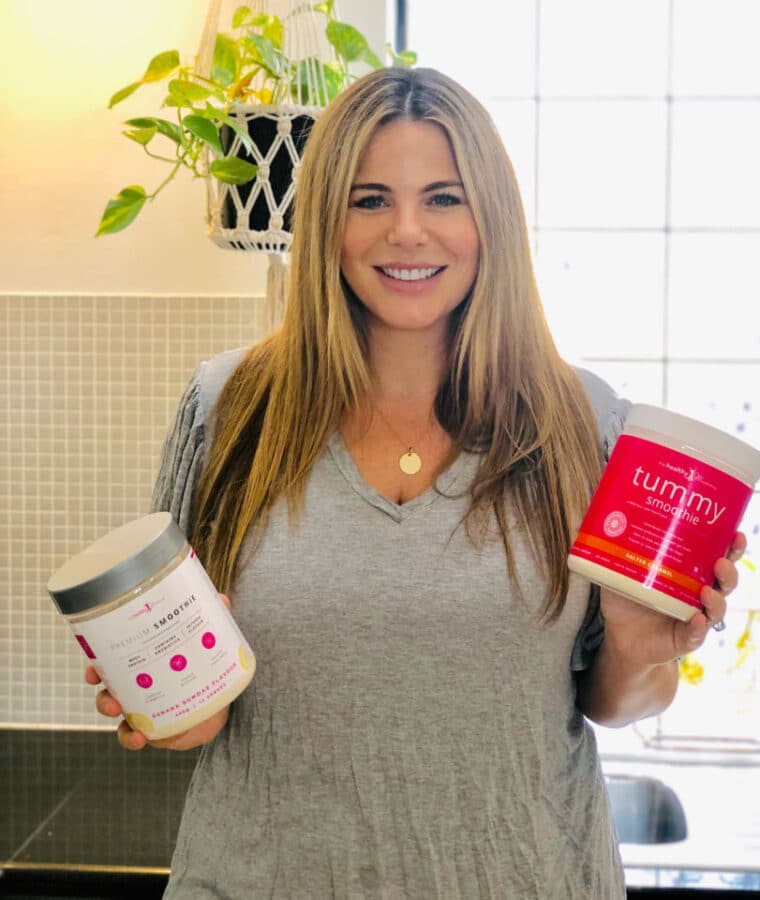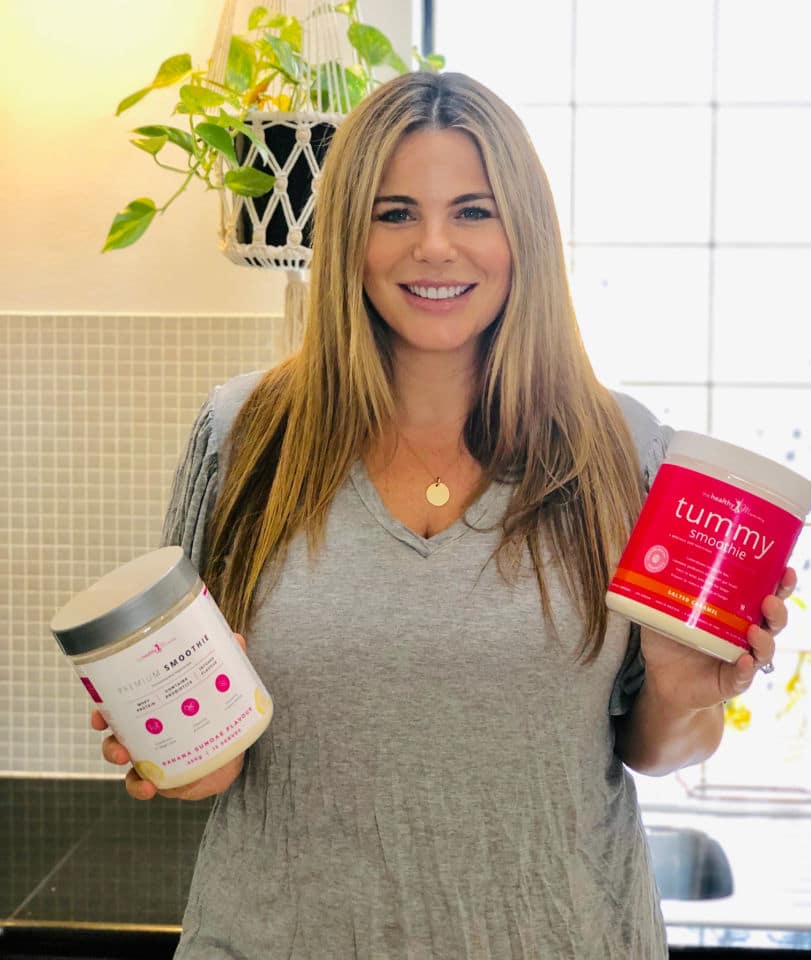 So, the gorgeous beauty was able to swim but early on after falling pregnant she suffered from pelvic girdle pain so she couldn't do as much as she wanted to.
"I always thought I'd be one of those pregnant exercising mums, who worked out heaps and was fit and healthy," says Fiona. "But I didn't get to be like that."
Fiona on staying body positive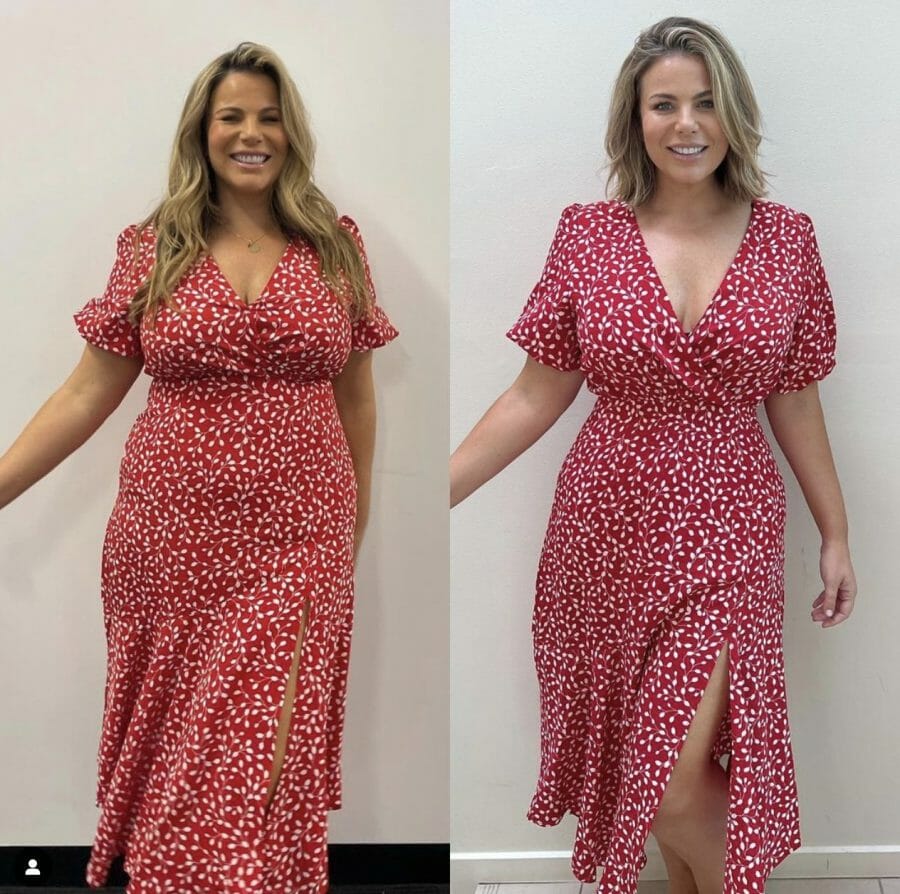 Fiona first hit our TV screens on an Australian reality weight loss program in 2006, losing a whopping 30kg but almost put it all back on after she came into the limelight, due to emotional eating and anxiety related insomnia.
Since then, the gorgeous reality personality has reached a healthy weight, becoming a body confidence advocate and social media influencer.
Importantly, Fiona admits that she's remained body positive despite all the changes her body has gone though with IVF and pregnancy.
Fiona lost 12kg with The Healthy Mummy
Since beginning her health journey in June last year, the Aussie star has lost 12kg with the help of The Healthy Mummy by signing up to the 28 Day Weight Loss Challenge.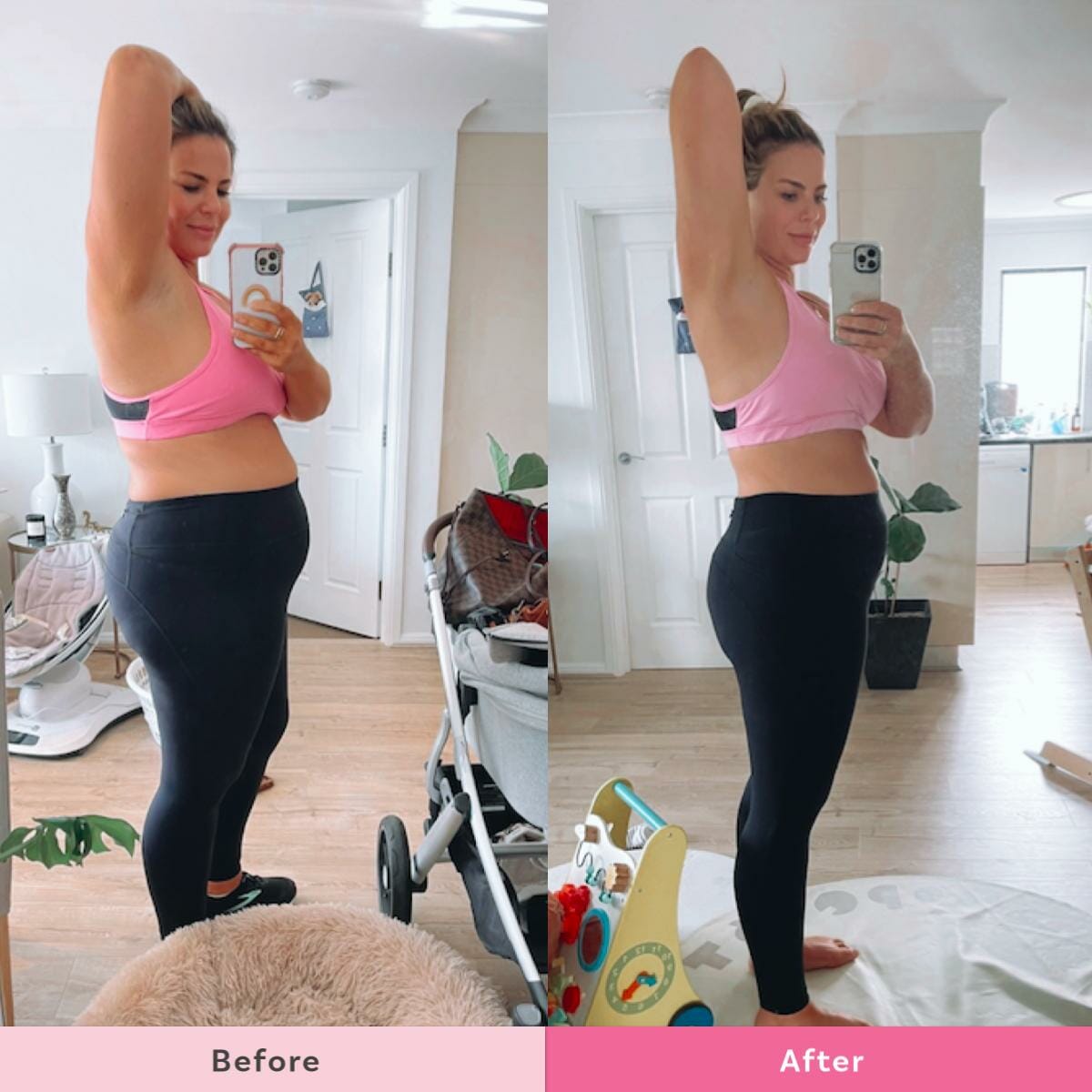 Fiona's LOVES the Healthy Mummy recipes
Fiona knows only too well how good the food is on the 28 Day Weight Loss Challenge!
While she was heavily pregnant, Rhian Allen did a massive cook-up, meal prepping 57 main meals for $135 for Fiona's freezer, in preparation for Hunter's arrival!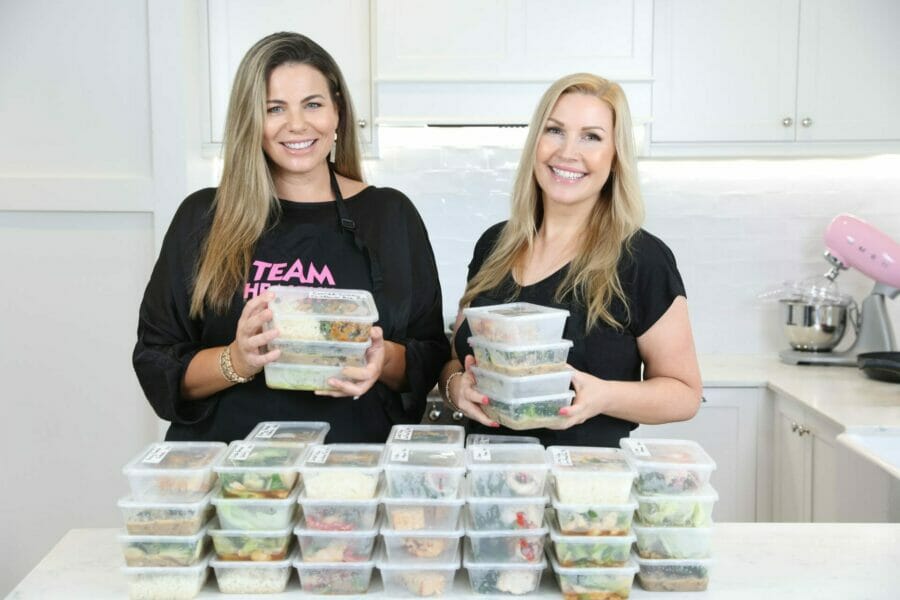 You can check out the MASSIVE meal prep for Fiona here.
And you can check out the Smoothies Fiona has used on her journey here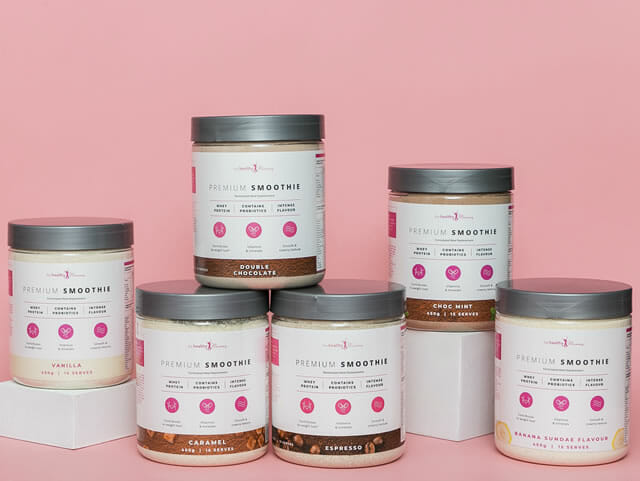 The Healthy Mummy Pregnancy Pack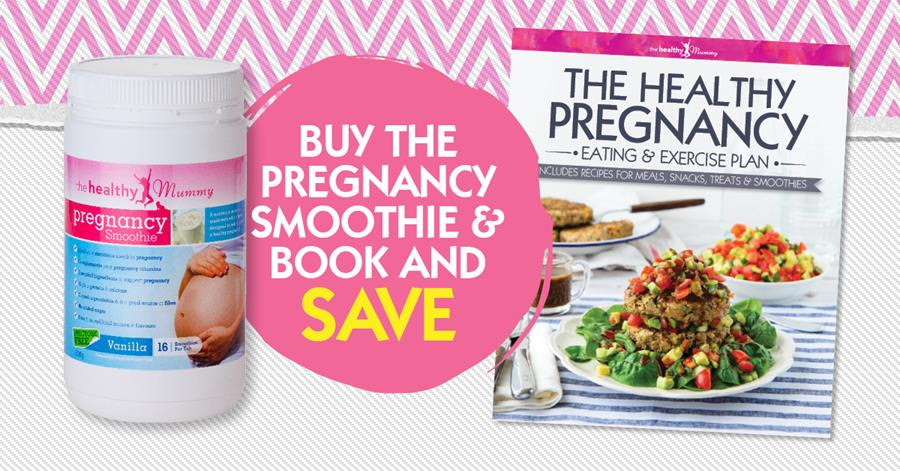 Did you know the Healthy Mummy has a Pregnancy Pack?
This pack contacts a Pregnancy Smoothie and Eating & Exercise Book which have been specially formulated to help women reach additional calorie and nutrient needs.
The Pregnancy Smoothie is designed to complement, not replace, your prenatal vitamin intake.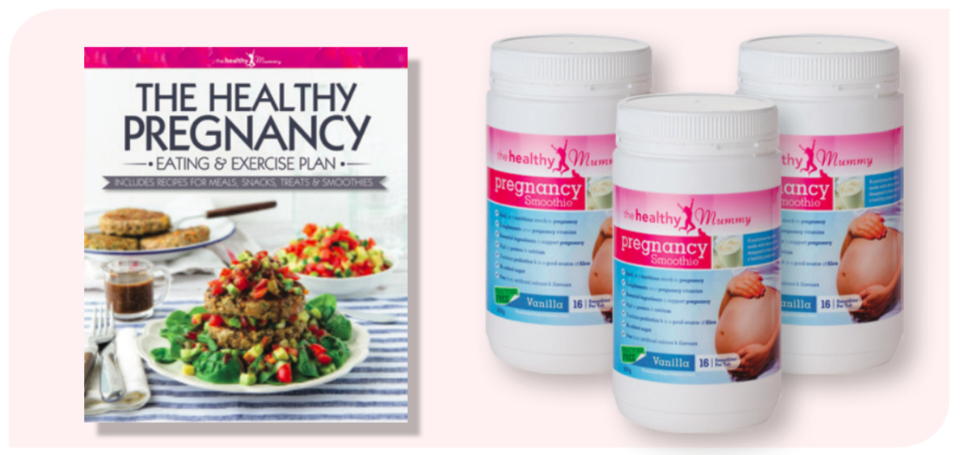 Our nutritionists ensured that the vitamins and minerals in the smoothie are at a low level so there is no risk of doubling up on any pregnancy vitamins.
It is ideal as a high-protein, high-calcium snack in pregnancy. You can download the Pregnancy Smoothie Label here.