Beck Is An Inspirational Mum To Be For December
'Hi, my name is Beck and I'm one of your Inspirational Mums To Be for the month of December.
I had my first baby in February and like a lot of mums put on a lot of weight during my pregnancy.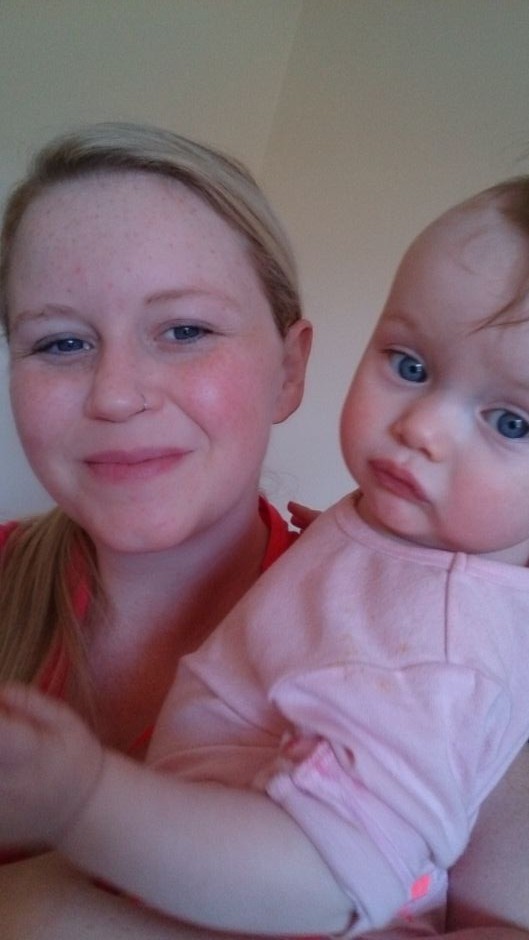 Not long after I had my girl, I came across the Lose Baby Weight website and had just started on my weight loss journey.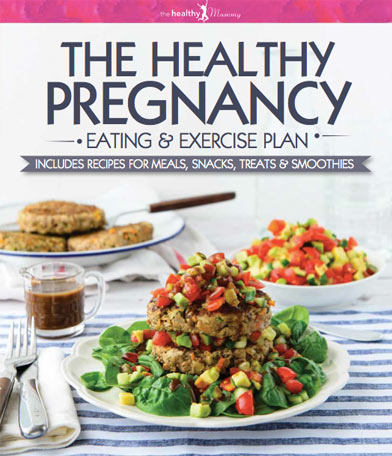 I signed up to the 28 Day Challenges, was having Healthy Mummy Smoothies for lunch and getting back into exercise by using the Healthy Mummy DVD, going for longer walks and attending local mum and bubs fitness classes.
I had started losing some weight when we became pregnant again when our girl was 4 months old.
Unlike last time I have been continuing with my exercise and sticking to a healthy eating plan and not "eating for 2."
I put on a lot of weight during my first pregnancy and I am not going to do that again!
Now at 23 weeks pregnant I am feeling a lot better than I was at this stage last time – I was already starting to get high blood pressure and my healthy weight gain is right on track.
I think December is one of the busiest months for most people and not to mention all the Christmas parties and extra treats lying around the house and workplace!
This month I have set some goals to help me stay on track. I work 3 days per week and have 2 big events to organise this month.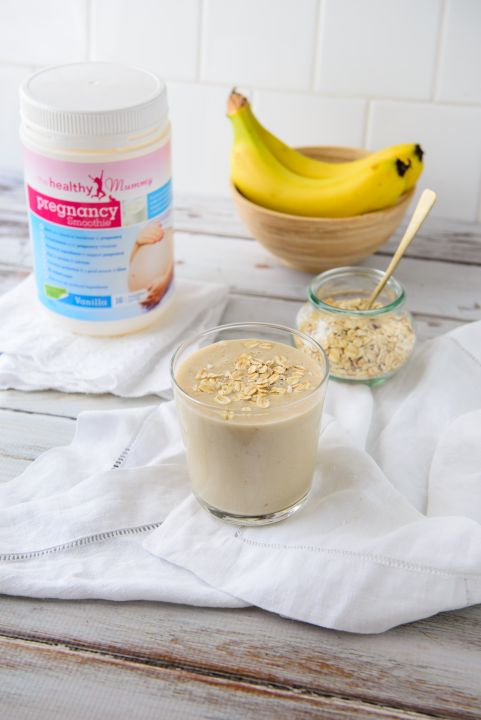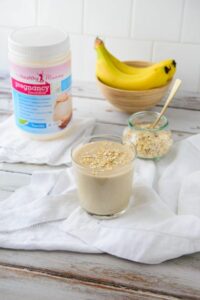 I already have 3 work Christmas parties to attend and we are going on a long weekend holiday in the middle of December.
I'm going to really need to focus on my eating and not let myself get "too busy" to keep up the exercise.
Food preparation is definitely going to be the key to success for me this month!
Another one of my goals is to try some new foods from the 28 Day Challenges, I have a habit of finding something I like, sticking to it and not trying the whole range available on the website.
I have already made my list of new meals to try this month and I'll be adding more to it as the next few weeks get released.
I'm really looking forward to the next month, keeping up my healthy pregnancy.
I love the support and motivation that is on the Facebook pages every day, hopefully I can give this back.
Please feel free to contact me throughout the month.'
– Beck
Click here to visit our pregnancy products shop.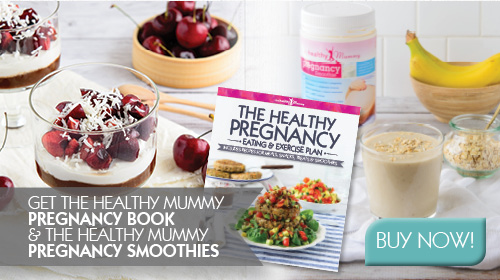 Disclaimer: Always speak to your doctor before changing your diet,taking any supplements or undertaking any exercise program in pregnancy. The information on this site is for reference only and is not medical advice and should not be treated as such, and is not intended in any way as a substitute for professional medical advice..
Our plans promote a health weight gain in pregnancy to benefit the mother & baby and you can read more on this here 
The owners of The Healthy Mummy do not make any representations or warranties, express or implied and shall have no liability or responsibility to any person or entity with respect to any loss or damage caused or alleged to be caused directly or indirectly by the information contained herein and nothing in this disclaimer will limit or exclude any liability for death or personal injury resulting from negligence, limit or exclude any liability for fraud or fraudulent misrepresentation, limit any liabilities in any way that is not permitted under applicable law or exclude any liabilities that may not be excluded under applicable law.