Beef and Mushroom Filo Pie
Who doesn't love a meat pie? Goodness me, we do here at The Healthy Mummy! And there are HEAPS of filo pie recipes available on the 28 Day Weight Loss Challenge.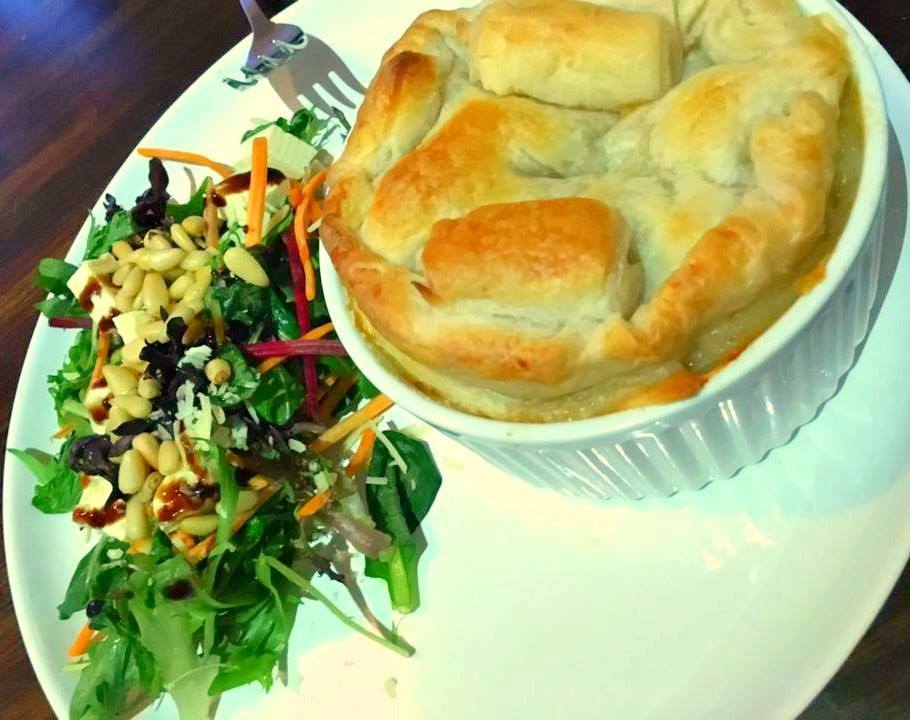 This beef and mushroom pie recipe is great as it is lower in fat with the use of a good quality beef cut and filo pie. Enjoy another delicious mushroom recipe!
Weight loss is achievable with a planned and sensible diet.
Add some salad or green veggies like peas or green beans to get some additional vegetables in your meal as well.
Prep time: 10 minutes
Cook time: 1 hour
Serves 6
800 grams of lean chuck or blade steak
2 tbs of plain flour
500 g mushrooms, chopped finely
1 brown onion diced finely
2 garlic cloves crushed
2 tbs tomato paste
2 sprigs of rosemary
1 cup of salt reduced beef stock
6 sheets of filo pastry
Olive oil spray
Directions
In a bag or large bowl, combine the beef with the flour so it is well coated.
Heat some oil spray in a large pan and brown the outside of the beef. Remove the beef and add in the onion and mushrooms and cook until softened. Remove these and place the beef and mushrooms in a baking dish.
In the frying pan, now add the rosemary, stock and tomato paste and fry and stir to combine. Bring to a boil and then pour it over your beef and mushrooms in the baking dish.
Cover with a lid or foil and cook for 40 minutes in a preheated 180 degree oven.
Remove from the oven and with one sheet of filo at a time, spray it lightly with the oil spray, hand scrunch it and place it on top of the meat mixture to cover.
Return the dish to the oven and cook for a further 20 minutes.
350 calories per serve