The benefits of drinking smoothies for weight loss, according to nutritionists
Massive news healthy mummies! We have a brand new product to reveal.
We are so excited to announce we now CHOCOLATE Healthy Mummy Protein Powder.
Our Healthy Mummy protein is an AWESOME source of high quality whey protein (which comes from grass fed cows) with 28 grams per serve and is a whopping 93% protein!
We tapped some of our nutritionists to tell you about the benefits of adding Healthy Mummy protein powder to your smoothies!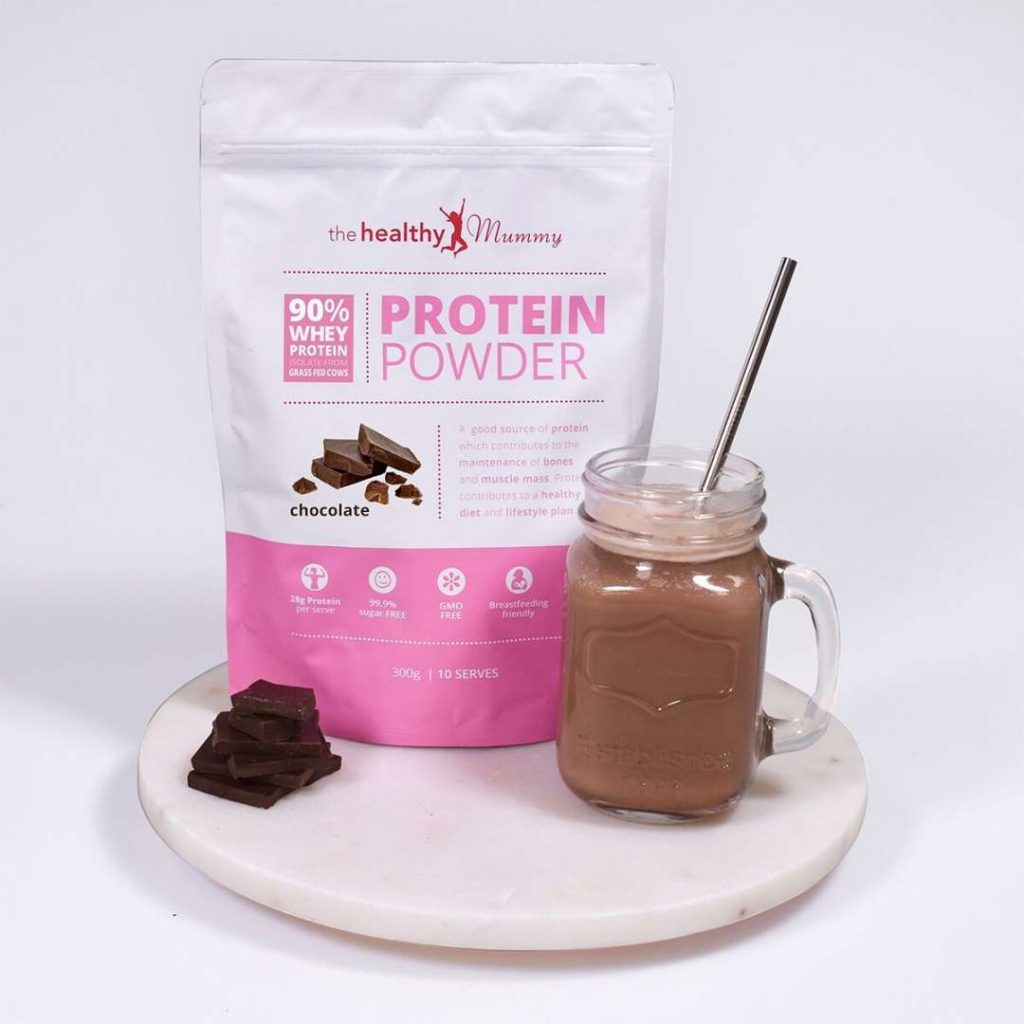 Why Healthy Mummy Smoothies are GREAT for weight loss
✔ Curbs your nagging cravings
✔ Keeps you fuller for longer
✔ Aids digestion and reduces bloating
✔ Full of antioxidants and nutrients you most likely miss following a normal diet
✔ Boosts your immunity
Why consume protein powder for weight loss
Asides from the fact this is a brand new addition to the Healthy Mummy shop we are also excited to announce it's a breastfeeding friendly product.
Not to mention it's hormone free, GMO free, low in sodium and 99.9 per cent sugar free.
Nutritionist, Shirley De Jesus says that having vanilla as one of the protein powder flavours, it can be blended with fruit to add to your favourite smoothie. These protein powders contain a great source of whey protein up to 93% from grass fed cows.
Some benefits of whey protein:
It is absorbed quickly in comparison to other proteins.
With fast absorption whey is also rich in branched chain amino acids (BCAAs). These amino acids are made up of three essential amino acids Leucine, Isoleucine, and Valine. These are essential because the body is unable to make them out of other amino acids, therefore they must be consumed from food or supplements.
Another great benefit of BCAAs is if you take time off from training for whatever reason, increasing your intake of them minimises muscle loss and preserves lean tissue and will keep your metabolism up. This will prevent fat gain when inactive.
"These powders are incredibly low in sugar due to the use of Thaumatin,  it is a natural protein extract that is 2000 times more sweeter than sugar with only 4 calories per gram, makes it the highest natural sweetener ever!" Shirley says.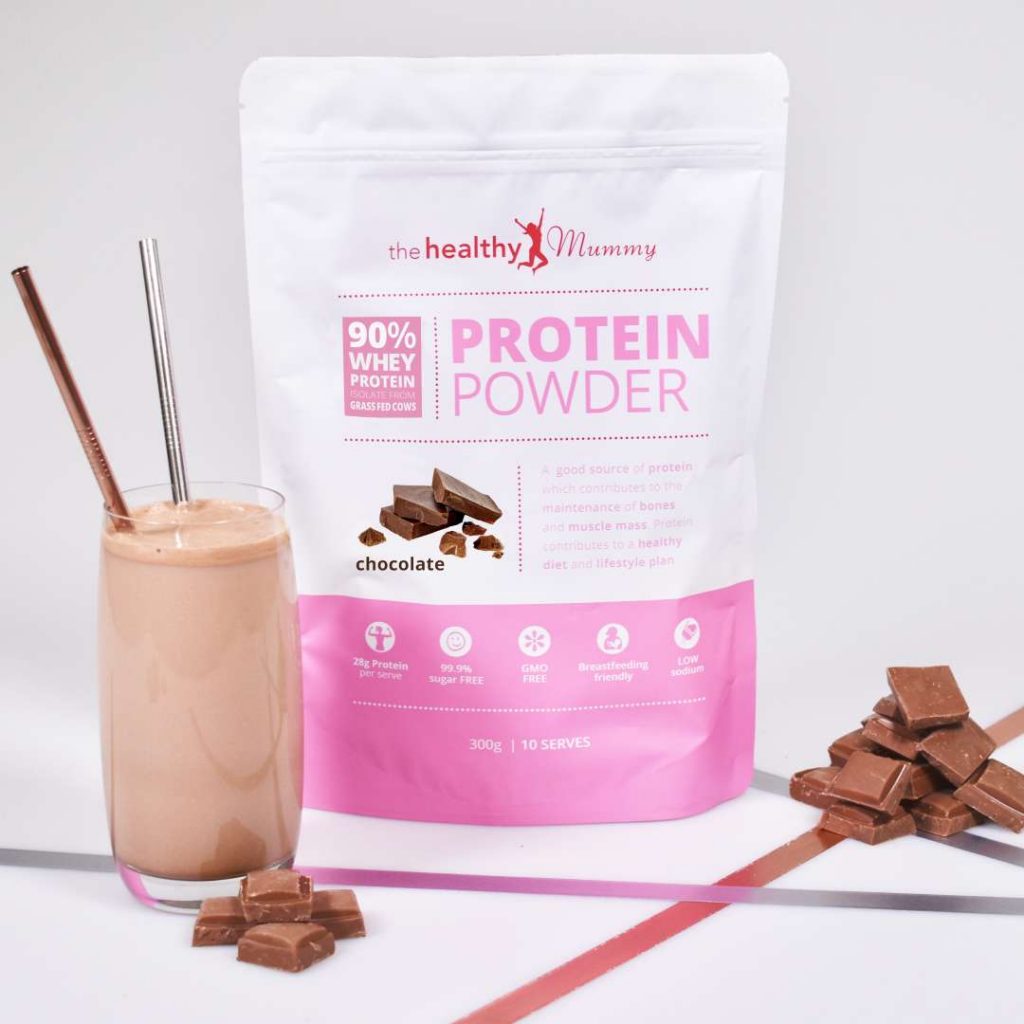 Nutritionist, Elisha Danine highly recommends the protein powder as she says it's quality protein powder!
She says, "The Healthy Mummy Protein powder range is an excellent source of protein, whether you are using it for exercise recovery, to mix with fruit for breakfast, or as a tasty treat in between meals."
"Grass fed whey is a personal favourite ingredient of mine, as it is shown to be significantly higher in nutritional value compared to grain-fed. Cows that are on a grass fed diet are able to have a more stable pH level which allows them to provide beneficial bacteria as well as a broader nutritional content," Elisha said.
See how these 5 mums use the Chocolate Protein Powder!
 Try it for yourself!
The Healthy Mummy CHOCOLATE Protein Powder is a great, convenient way for mums to ensure they are getting enough protein in their daily diet and maintain and build those muscles!
What's more our chocolate protein powder is FREE from saturated fatty acids and is low in sodium (which is great – as a diet low in sodium is good for reducing blood pressure).