4 AWESOME Belly Bands And Compression Pants For Pregnant Women
What's the deal with belly bands and compression pants? If you've ever wondered how these curious concoctions can help assist with a comfortable pregnancy then we've got you covered.
Carrying around your growing baby belly can be hard work! Not only does the inevitable weight increase create your gorgeous bump, it also puts increased pressure on your lower back, hips and pelvis.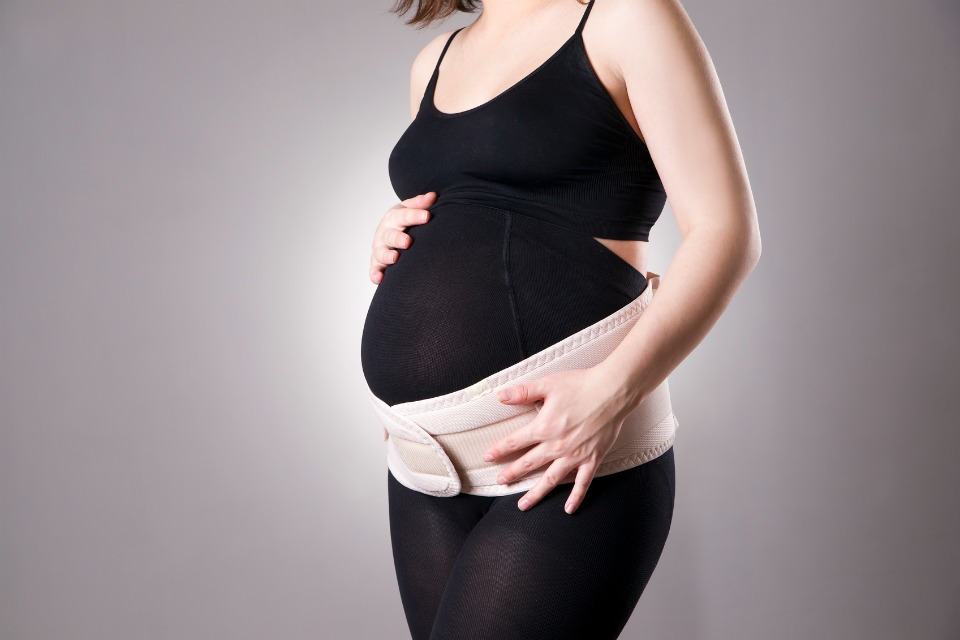 The belly binding tradition
Belly bands and compression pants have been used for centuries to help support both your lower back and belly, almost like a fabric 'shelf' that helps take some of the weight and pressure off your back. Traditional societies in West Africa, South America, and Asia all employed different forms of belly wrapping to provide security and support to women during their pre and post natal period.
Why use belly bands and compression pants?
The belly bands and compression pants that are currently used are a modern interpretation of more the more traditional wrap. They can help to:
 Reduce pelvic and lower back pain.
Stablise the sacroiliac joint in the lower back which can cause intense pain due to the hormone relaxin which causes hip joints to become loose in preparation for birth.
Reduce round ligament pain which often manifests as a dull ache at the front of the hip and below the belly by helping distribute weight evenly across both the back and belly.
Provide gentle compression during everyday activities and exercise. Like a sports bra for your tummy!
We've founded up 4 of our favourite belly bands and compression pants to help stop an achy back and heavy belly in its tracks!
4 of the best belly bands and compression pants
1. Belly Bands Maternity Belly Band 2 pack, $36.95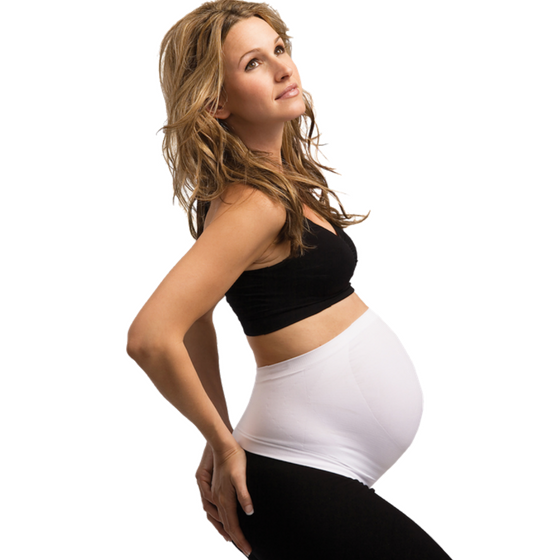 The Amon Maternity Belly Band is made from super soft, seamless fabric making it both supportive and comfortable with plenty of stretch to grow with you throughout your pregnancy.
2. Fertile Mind Bando Belly Belt, $24.99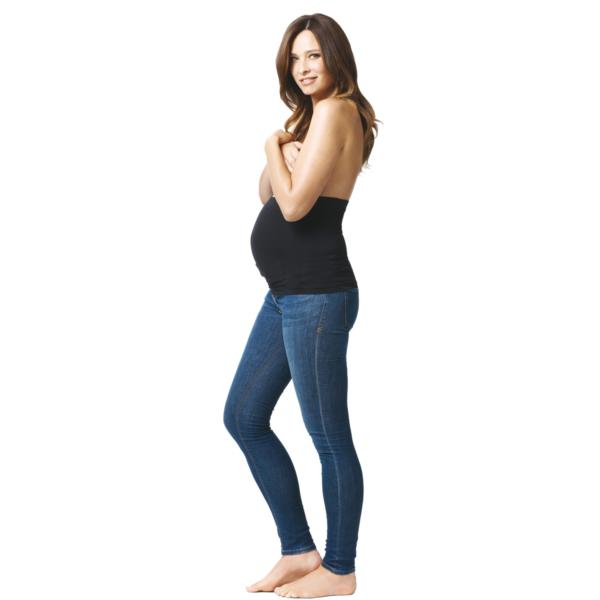 The Fertile Mind 'Bando' Belly Belt provides soft, seamless comfort for light belly support thanks to its super stretch fabric. Available in two sizes S-M (8-12) and M-L (12-16) it also doubles as a tube style of top that can be worn under t-shirts, singlets etc to keep your bump snug and covered up.
Buy it here from Fertile Mind.
3. SRC Pregnancy Shorts, $189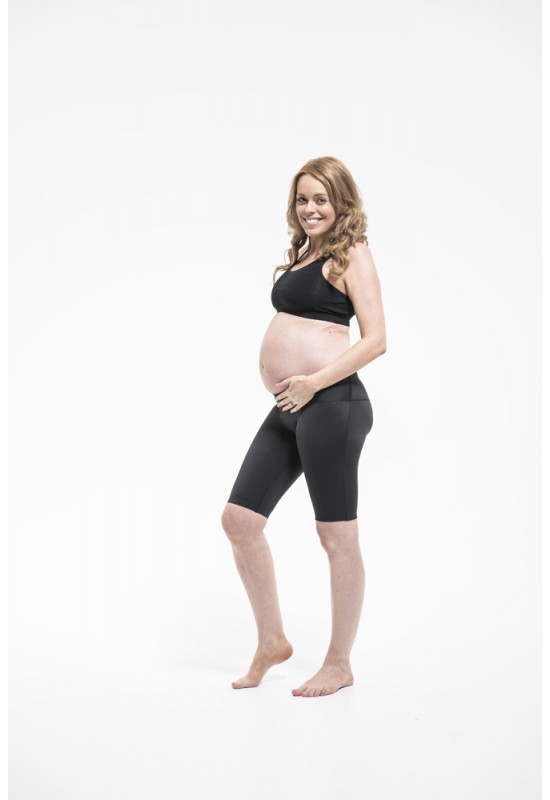 For those needing moderate to high levels of support during pregnancy, the SRC Pregnancy Support short is your new best friend. Specifically designed to support the muscles of the pelvis by providing gentle compression, the compression panels in the shorts activates the muscles which help promote a stronger core and pelvic stability.
4. 

Blanqi High Performance Belly Lift & Support Leggings, $99.00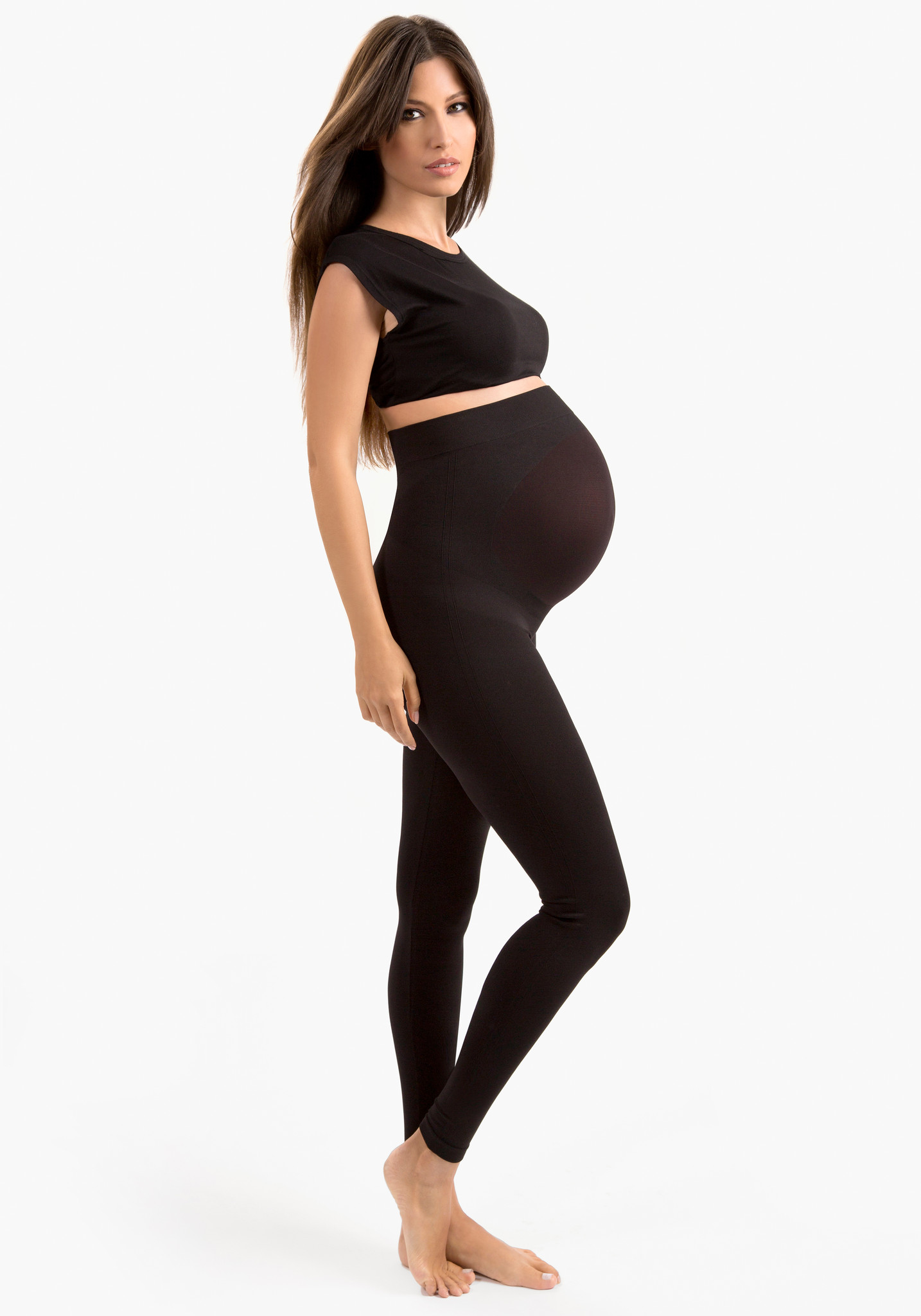 If you're a winter mama-to-be then these leggings might just be your new wardrobe essential. Semi-opaque with seamless over belly support they offer medium support due to the nylon-spandex fabric and built-in belly lift support band which is completely invisible under clothes.
If you loved these, then check out our favourite 10 maternity jeans and pants.