Yep, you read that right! Turns out the way you get down and dirty can really give you a workout.
Here are the best sex positions for weight loss and toning up. Go on, you know you want to find out!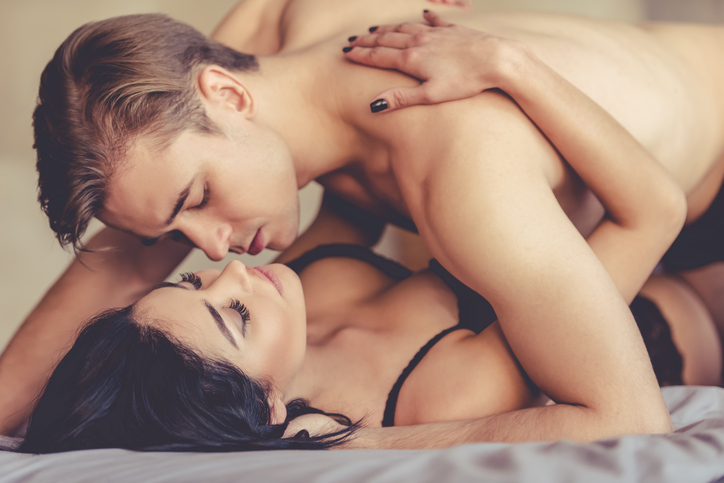 4 best sex positions for weight loss – you know you want to know!
Work your core in missionary
Many may think that missionary is the "lazy girl position" but if you're really getting into it, you can actually burn a few calories with this one! As your partner thrusts towards you, you'll brace your core to have an equal and opposite thrust back.
You can even tone your booty with this one if you do some buttock squeezes while you're in action!
Average calories burned in a 20-30 minute session: 40
This is the one sex life and fertility boosting exercise you should do EVERY DAY!
For quads and glutes, give doggy style a go
As you have to stabilise yourself on all fours, doggy style engages your core. You'll also be working your quadriceps and glutes to brace yourself against the impact.
If you want to sneak in an upper body workout, place your hands on a wall in front and use your top half to help thrust.
Average calories burned in a 20-30 minute session: 80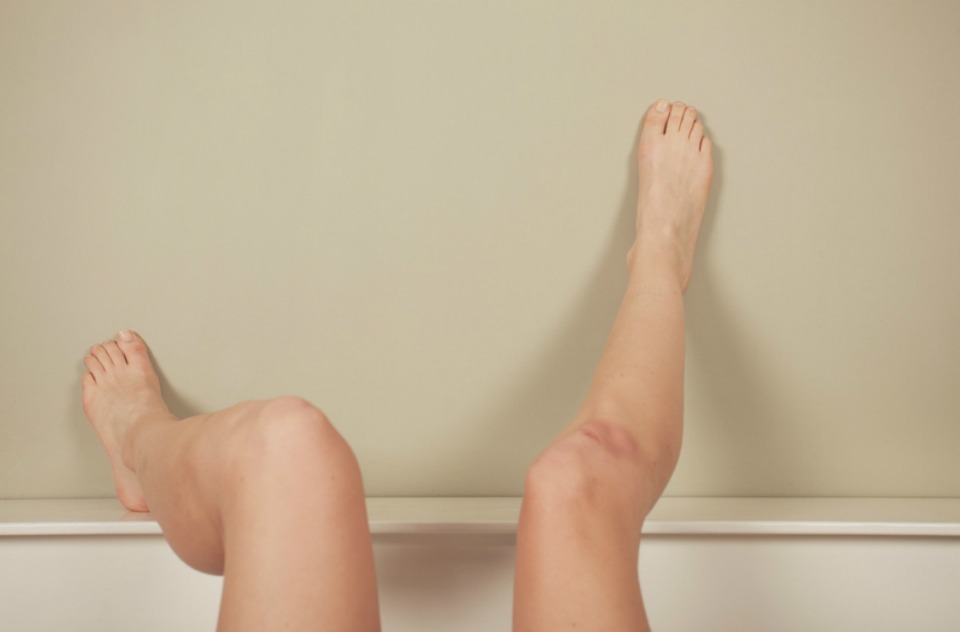 Get a full body workout by doing it standing up
This one is the trickiest but one of the most effective if you want to have the ultimate sexy workout!
You have to work pretty hard to brace your core and support your weight as well as your partner's and you're also using your legs to keep upright. If you have your legs wrapped around your partner, you're also relying on arm strength to hold on.
Basically, you'll work WAY more muscles than if you did it lying down. And don't forget you'll need stamina for this one too!
Average calories burned in a 20-30 minute session: 100-150
Tone your butt and thighs in cowgirl
As much as we love squatting, this is a bit more fun!
When you're on top, the lower part of your legs are braced which will engage your butt and core to stay balanced. As you move up and down you're targeting your front thigh muscles and even your calves.
You can even move forward and backward to work for that muscle group more and burn extra calories.
Average calories burned in a 20-30 minute session: 220
So, which one of these sex positions will you be trying tonight?
Turns out sex has HEAPS of health benefits, learn more about them here!
If you're ready to hit your weight loss goals the 28 Day Weight Loss Challenge offers healthy and safe meal plans and exercises for you and your lifestyle.