"This book makes managing it all so easy!" Mum shares her secret weapon for weight loss!
When Charlotte saw an ad on her local Healthy Mummy support group page for the 100 Days to Summer Countdown, she decided to kickstart her weight loss for good!
Since then, she's lost 26.5kg but admits she's lost a bit of motivation. Luckily though, she has a secret weapon that's keeping her on track…The Busy Mum's Guide to Weight Loss which is in stores now (seriously, just head to your local Kmart, Big W or Target).
Here Charlotte shares her weight loss story and her favourite dishes from the book!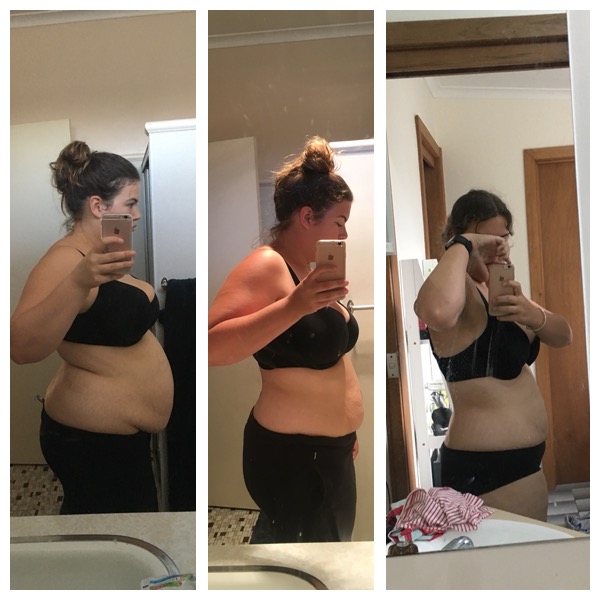 Mum shares her secret weapon for weight loss!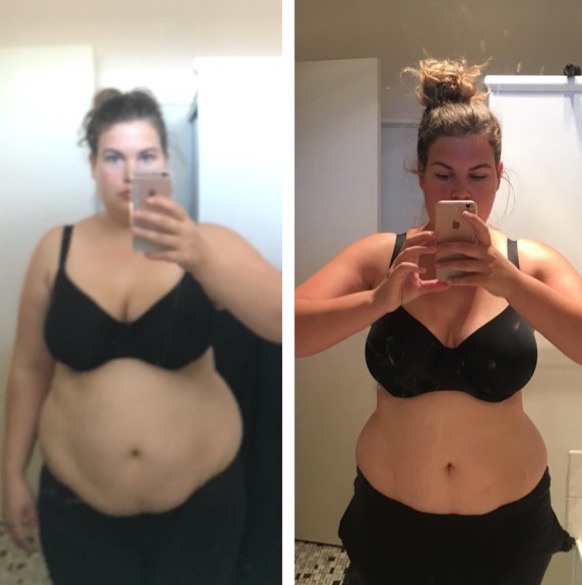 Charlotte started her weight loss story with The Healthy Mummy in August 2017 weighing in at 105.5kg and wore a size 18-20.
"I was so embarrassed of the way I looked and wore such baggy clothes, thinking maybe it wouldn't make me look so big," she admits.
Charlotte decided to give the 100 Days to Summer Countdown and the 28 Day Weight Loss Challenge a go and found that following it with a group and giving herself small goals each week like drinking more water or prepping more meals helped her make this a permanent change.
At the end of the countdown, she'd lost 20kg and by mid-January, she managed to get to 79kg and fit into a size 12.
"I look back now and see such a difference in my outer appearance, but also a huge one in the way I see myself as more than just the way I look."
The secret weapon keeping this mum on track!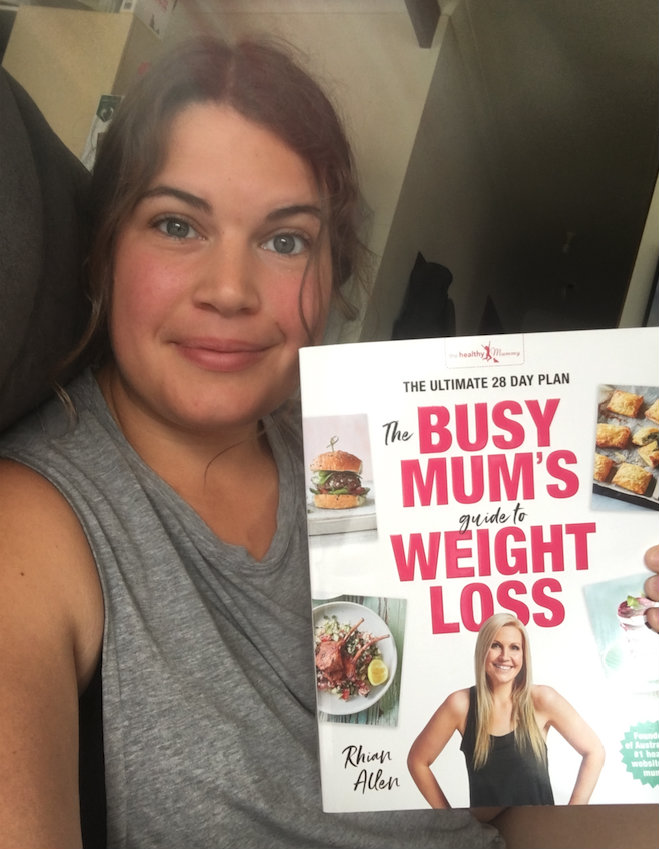 Though she's lost a fair amount of motivation and felt like she's gained some of the weight back, Charlotte knows how to stay on track. And one trick she has is using our new book, The Busy Mum's Guide to Weight Loss.
This is a 28 day eating plan filled with the best of the best Healthy Mummy recipes and exercises from the 28 Day Weight Loss Challenge and it's in stores NOW! And this mama is excited to cook up her favourite meals and try some new recipes as well as exercises!
"All I ever say to anyone who asks about The Healthy Mummy and how I manage exercise, work and family, I simply say that the 28 Day Weight Loss Challenge App and now this book make managing it all so easy!"
The Busy Mum's Guide to Weight Loss is all about giving you the basic tools to help you not only get started, but maintain a healthy life for you and your family in a manageable way that doesn't mean restricting food groups or missing out on sweet treats!
Charlotte says her favourite part of the book is the shopping list that's given to you for each of the four weeks.
"I find with a lot of books you buy that give you the meal plan, but you have to go through every single recipe to write out you shopping list. The way Rhian has set it out is just amazing!"
Charlotte's favourite recipes!
Breakfast- Breakfast hummingbird muffins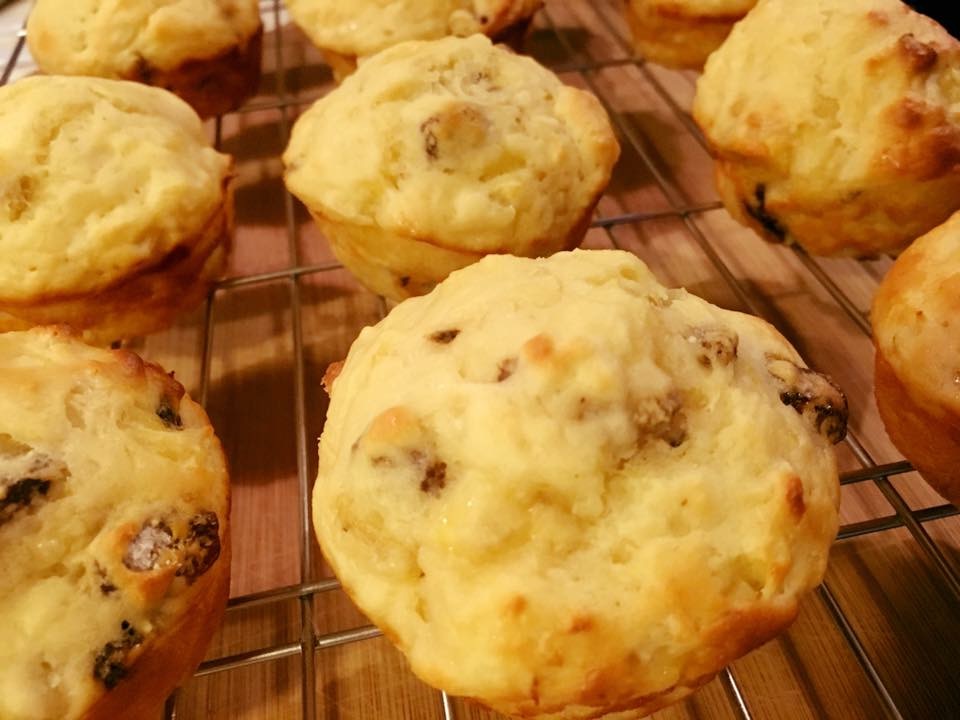 Charlotte was constantly skipping breakfast, thinking that would aid in weight loss. Well The Healthy Mummy has taught her that skipping meals is a big no-no and her favourite meal in the book to start the day has to be the Hummingbird muffins.
"You can make a big batch and they last me for most of the week. Makes my life so much easier when I work at the start of the week."
Lunch- Healthy egg sandwiches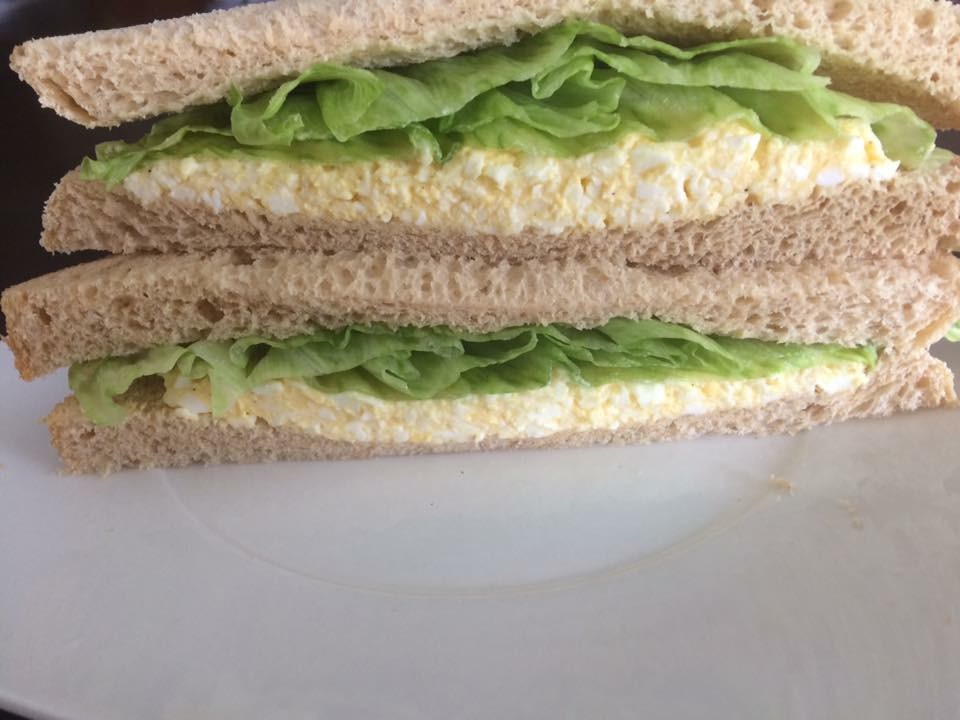 Charlotte says, "I make this at least 2 times a week. I always have eggs and wholemeal bread in the house so it's not adding any extra cost to my shopping budget. Win win."
Dinner- Mexican lasagne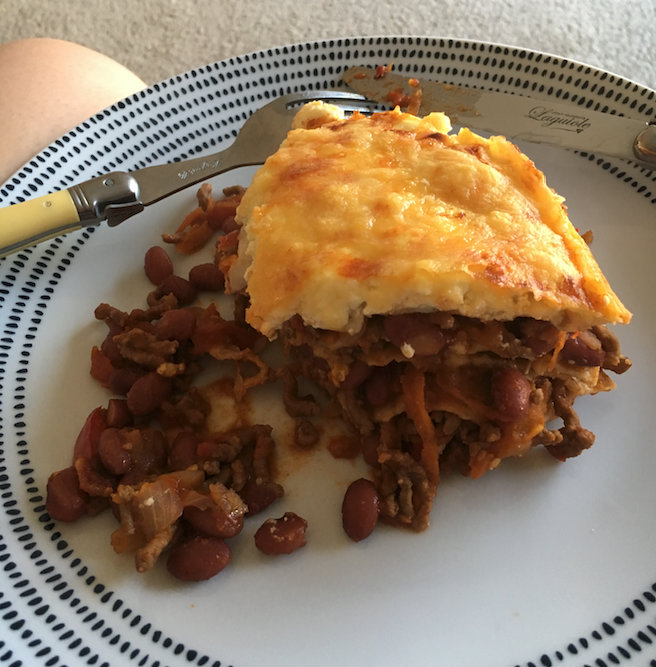 The Mexican lasagne is Charlotte's go-to recipe!
"The recipe looks hard when you first attempt it, but once you start cooking you realise how simple it is. It doesn't hurt that it tastes divine!"
Snacks- Chocolate peanut butter crumble balls
Snacks have always been Charlotte's weakness, and she's not alone!
"I'm a sucker for chocolate, just like I'm sure most people are. The chocolate peanut butter crumble balls are one of the best ways to help curb the craving!"
Depending what you feel like, you can always browse the index for some healthy meal and snack inspiration!
Charlotte is definitely one satisfied customer!
"All in all I'm so stoked with this book and would recommend it to any mother who feels like it's all just too much to understand and wrap her time poor brain around. Really, all the thinking is done for you," she says.
"I can't wait to get cooking and look back on these moments months from now and see how far I've come. Because we are all constantly growing and evolving and it's just so fun to watch!"
Congratulations with everything Charlotte, we can't wait to see what else you'll achieve with The Busy Mum's Guide to Weight Loss!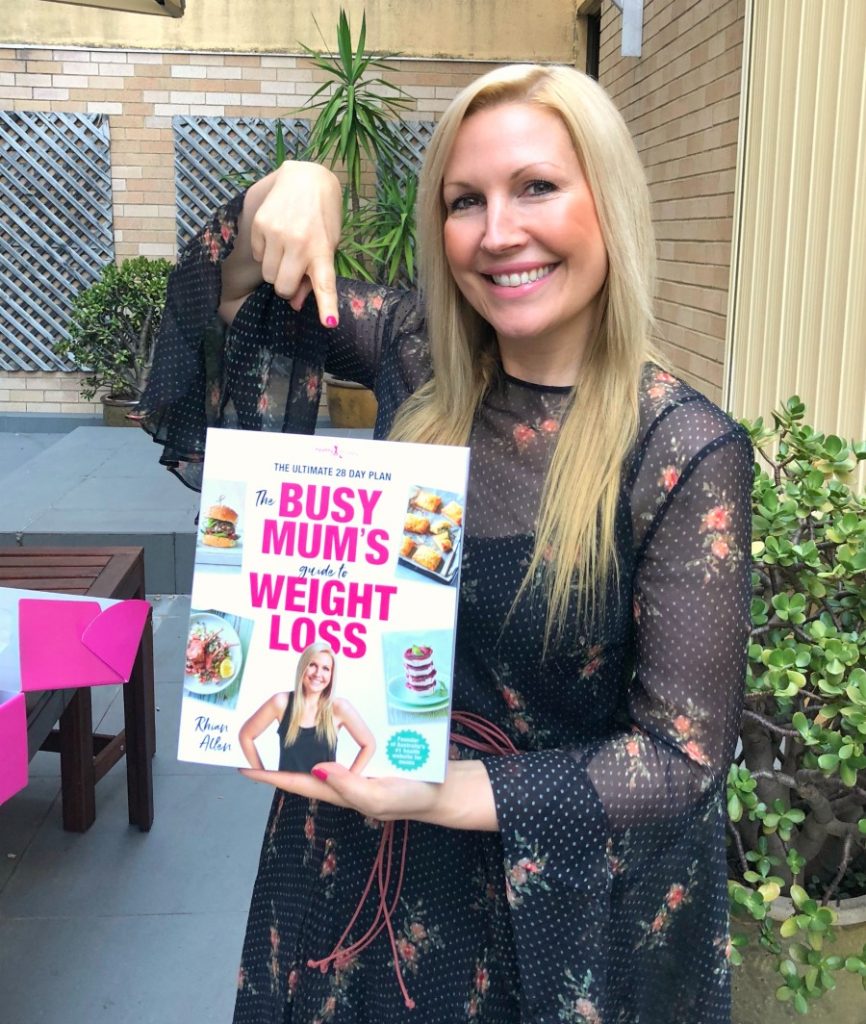 With over 100 delicious, simple recipes the entire family will love, including, expert nutritional guidelines, calorie information and easy-to-follow shopping lists PLUS a full 28 day exercise program, this is the secret weapon every mum needs to stay on track with her weight loss, health and fitness!