How can you beat seasonal colds and coughs? Attack from all angles, and use foods that fight back the germs and boost your immunity.
So…just head to your fridge (or your fruit bowl)!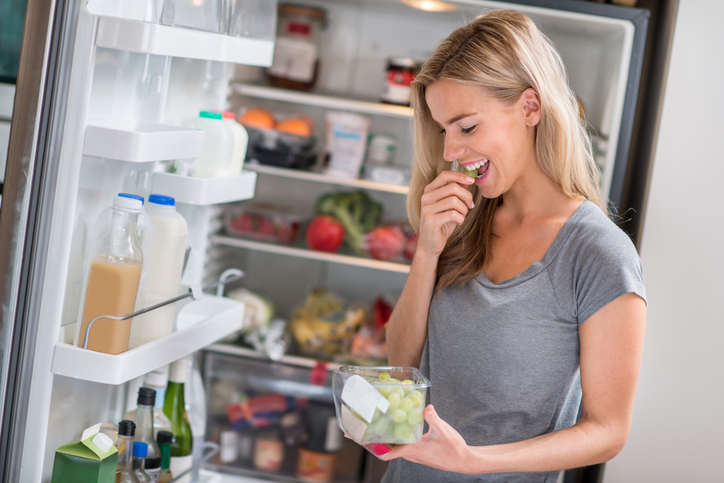 6 Immunity Boosting Foods You Can Find In Your Fridge (Or Fruit Bowl)
1. Citrus fruits
Anything citrus packs a load of Vitamin C – oranges, mandarins, tangerines, grapefruit.
Pink grapefruit is sweet and delicious for breakfast or drizzled with a little rice malt syrup and grilled for desert. Eating the whole peeled fruit gives the best all-round benefits, but you'll still get the Vitamin C kick by juicing it.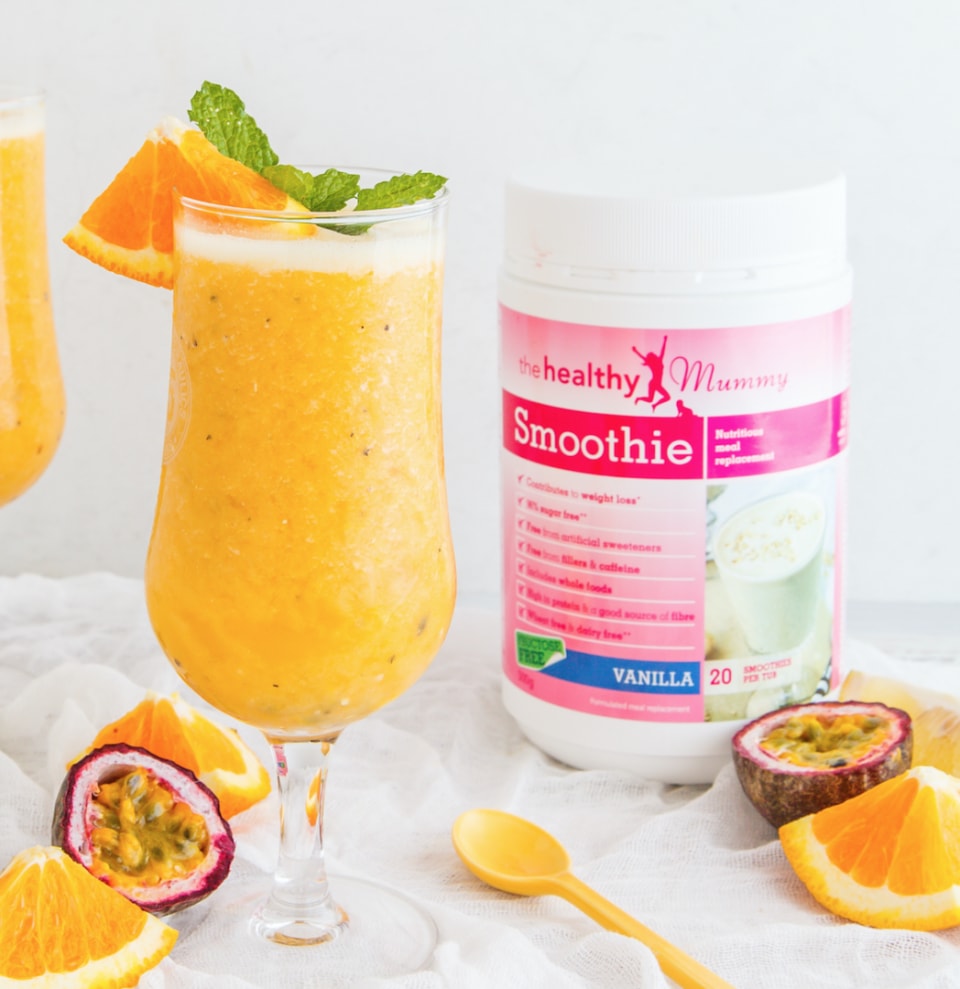 If you need something to wake you up in the morning (or at any time during the day) then this Citrus Bang Healthy Mummy Smoothie is a perfect way to kick start your day – bursting with zingy freshness, nutrients and fibre – plus it is full of protein to keep you feeling full.
You can get the recipe here: Citrus Wake Me Up Smoothie.
2. Garlic
Not just an old wives tale, miracle ingredient garlic has been shown to not only help you avoid getting sick in the first place, but if you do get sick, it cuts down the amount of time you're ill, and reduces the symptoms. Yippee! 
We totally recommend digging into garlic as soon as you start to get the sniffles!
Be sure to try this garlic infused Super Saucy Bolognese tasty recipes so the whole family doses up too.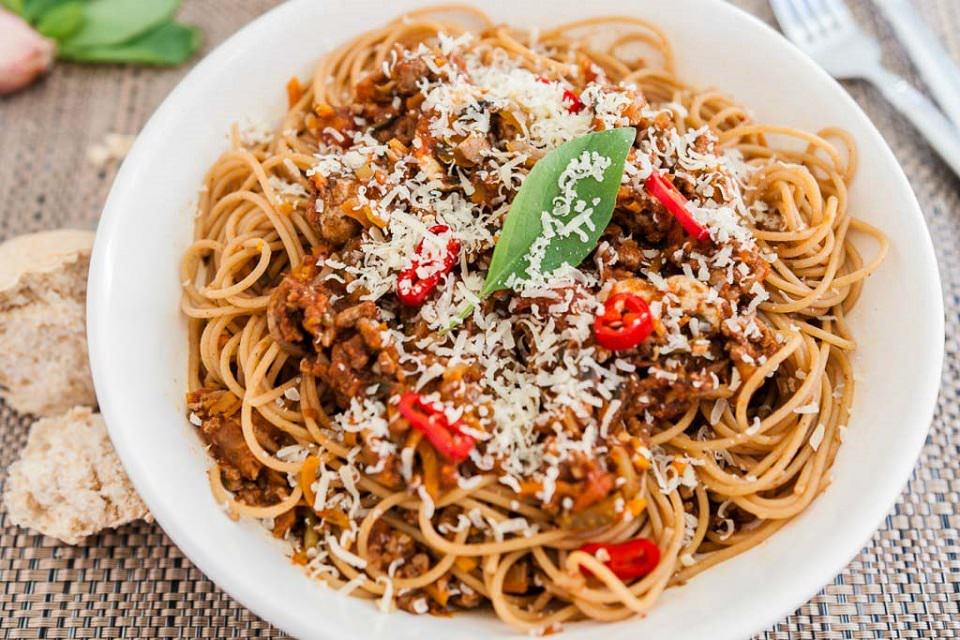 3. Bone broth and chicken soup
Feeling under the weather? Chicken soup (as well as beneficial bone broth) has been studied to try and determine why it's such a powerful – and longstanding – cold remedy.
It's soothing, contains lots of healthy nutrients, increases hydration and tastes good. One study found that the ingredients in the soup help fight infection and reduce upper respiratory cold symptoms.
Be sure to try our fab Chicken Noodle Soup for the Soul.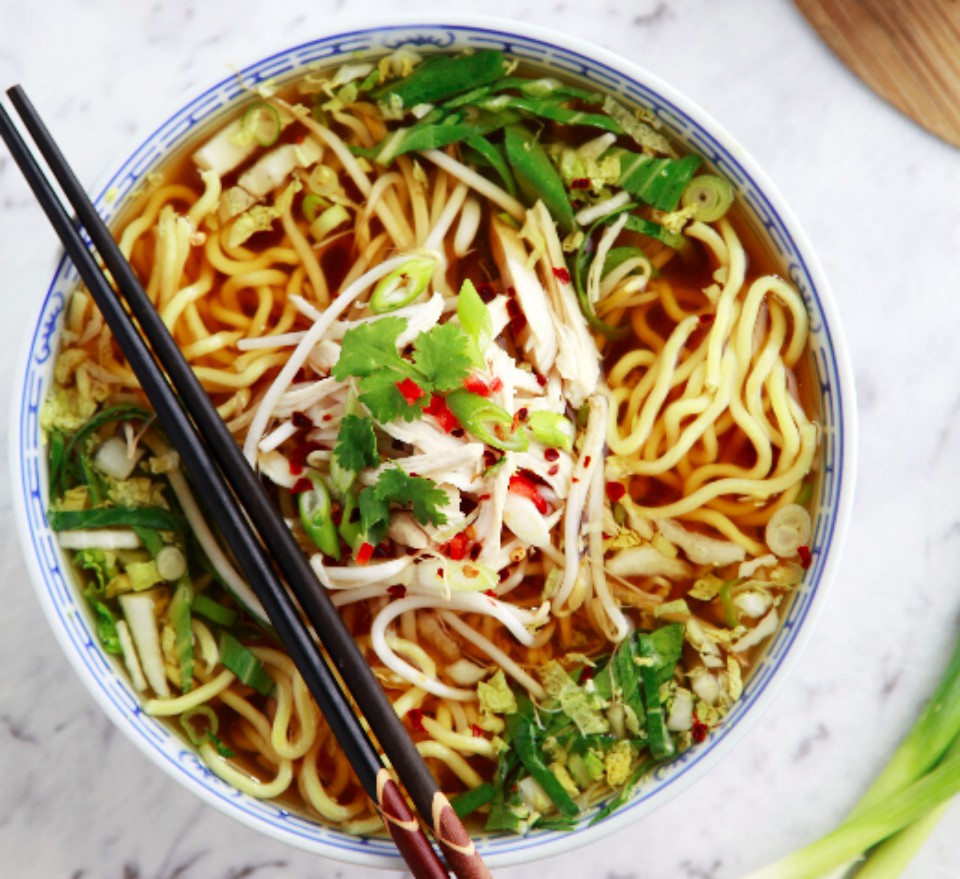 4. Spinach and leafy greens
The darker the greens, the higher the nutrient content.
Full of iron, folate, fibre, antioxidants and Vitamin C, spinach is a superfood for good reason. Kale and rocket fall into the same dark green group – choose these over iceberg or cos lettuce for salads.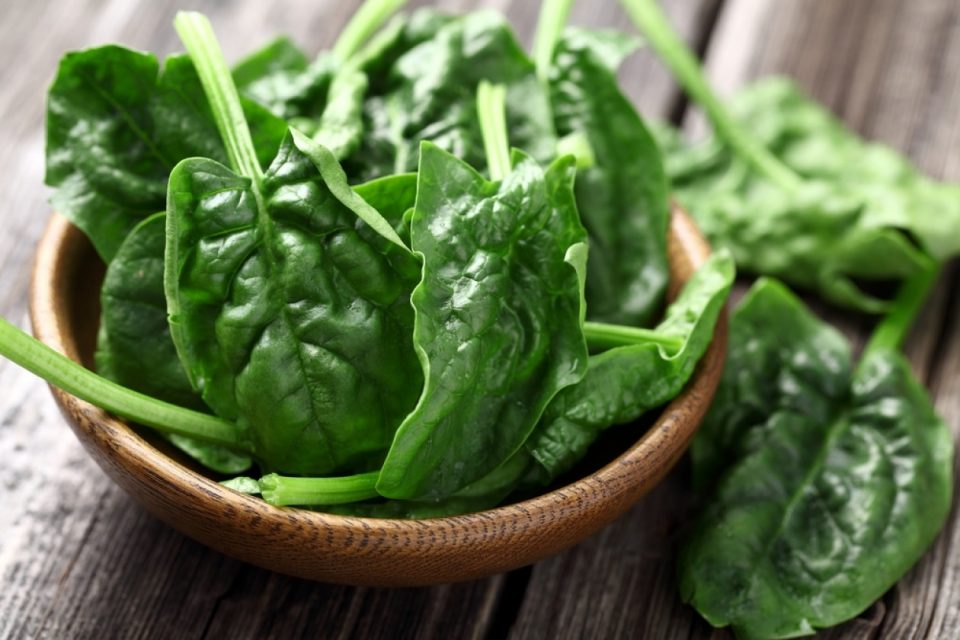 Spinach is also one of the Top Foods To Boost The Metabolism.
5. Sweet potato and carrots
Orange fruit and veg, such as sweet potato and carrots are high in beta-carotene. Our body converts this to Vitamin A, which is essential for maintaining and boosting a strong immune system.
Sweet potatoes are also high in super immune booster Vitamin C.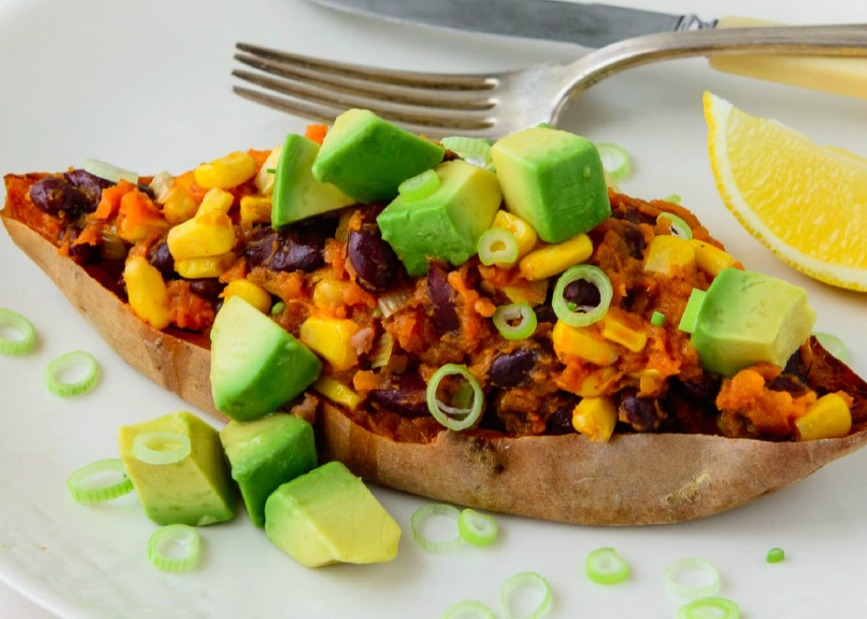 Be sure to try our Budget-Friendly Veggie-Stuffed Mexican Sweet Potato. For more budget-friendly meals, be sure to join our 28 Day Weight Loss Challenge.
To find out more OR to join, click here.
6. Kiwifruit
This humble little green fruit is bursting with Vitamin C.
A sweet treat, grab a spoon and eat it as you would a boiled egg for an injection of immune boosting vitamins – you'll get a dose of Vitamin A and other antioxidants too.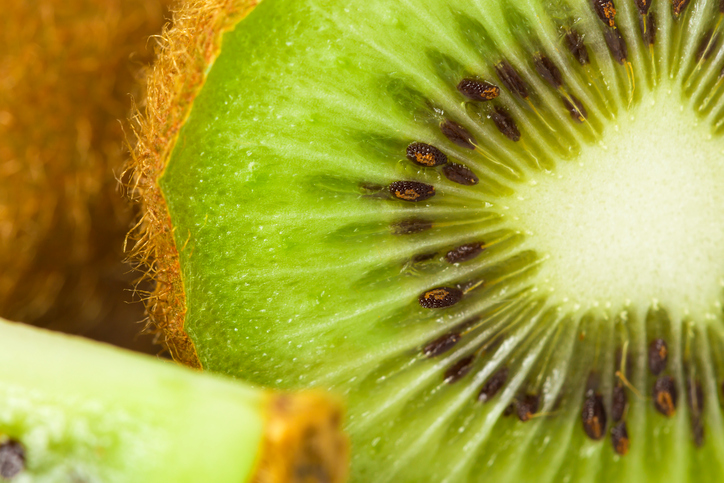 There you have it! Six amazing immunity boosting foods you can find in your refrigerator (or in the fruit bowl)!
Be sure to check out article on 22 Fruits And Vegetables You SHOULDN'T Be Putting In The Fridge. 
Did You Know Our Healthy Mummy Smoothie Is Jam Packed With Essential Vitamins?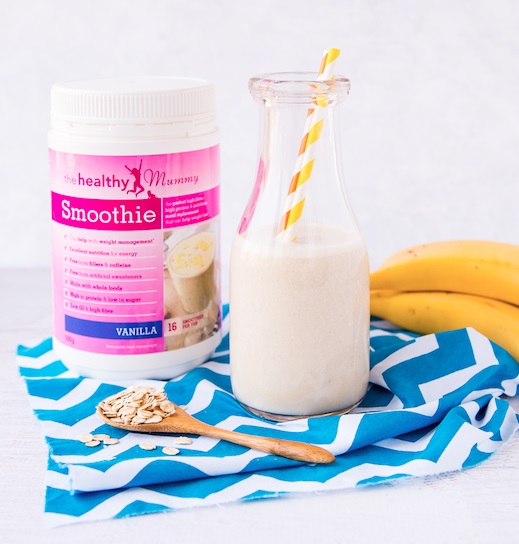 The Healthy Mummy Smoothie offers an excellent source of essential vitamins, minerals, nutrients & important antioxidants. It does not contain any weight loss accelerants, caffeine, no gluten and is dairy free. It is also a non Genetically Modified product.
It provides the best possible nutrition for energy and is 100% breastfeeding friendly.
Download our smoothie information fact sheet here. You can Download the smoothie label and ingredient list here. Download our Pregnancy smoothie factsheet here. 
PURCHASE YOUR HEALTHY MUMMY SMOOTHIE HERE.