What to eat for breakfast if you have gestational diabetes according to a nutritionist
Gestational diabetes is diagnosed during pregnancy and occurs when your body cannot cope with the extra demand for insulin production resulting in high blood glucose levels. It can often initially be managed with healthy eating and regular physical activity.
But there are three basic components in effectively managing gestational diabetes:
Monitoring blood glucose levels
Physical activity
Adopting a healthy eating pattern
A healthy, balanced brekky is a great way to get those blood glucose levels in shape for the rest of the day, so try these 6 recipes the our Healthy Mummy nutritionist, Cheree approves of, to ensure you're getting all the nutrients you and your baby may need.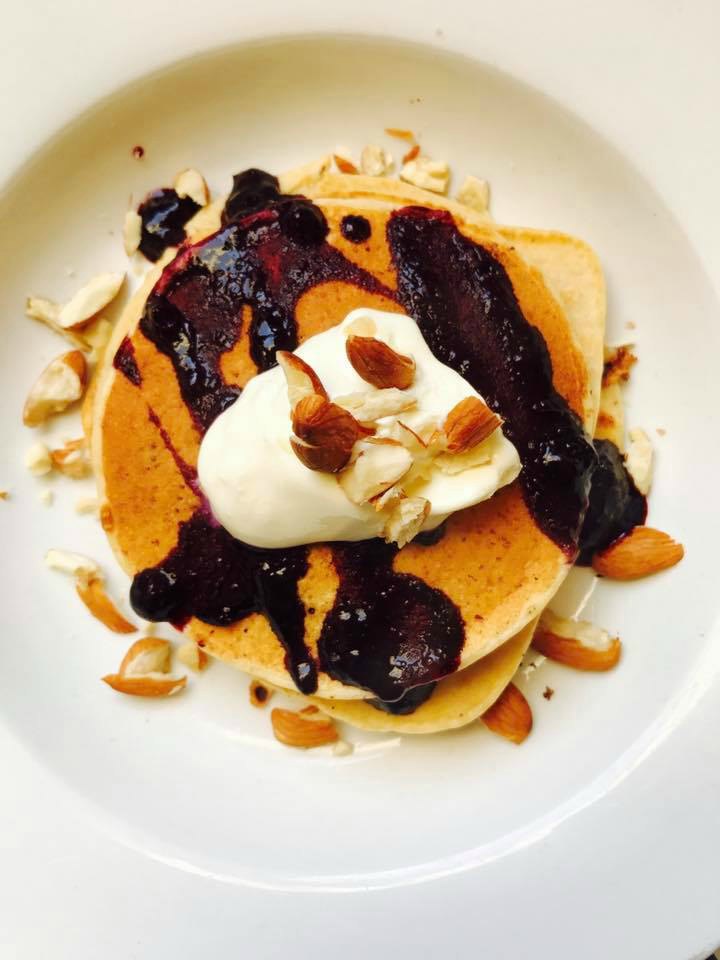 6 breakfast ideas for mums with gestational diabetes
Orange juice bircher with apple, cinnamon and walnuts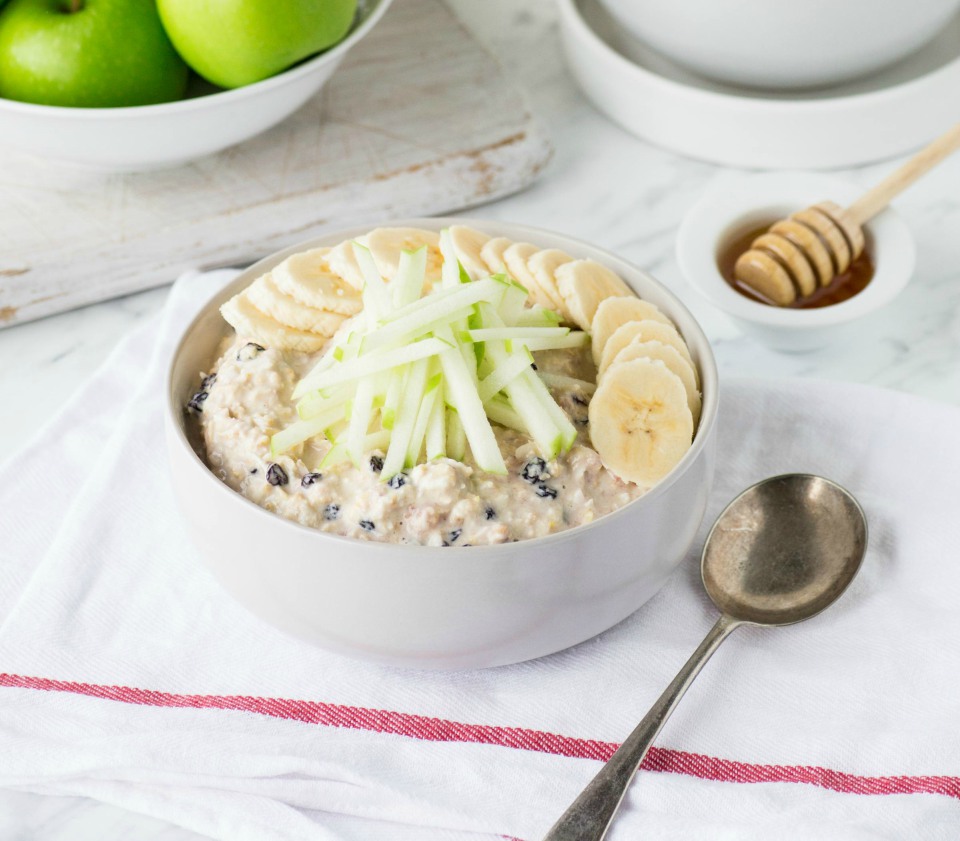 The sweetness of the fruit, cinnamon and juice is balanced with the tartness of the yoghurt. Nuts on top bring the protein in too, making this a well balanced breakfast. A tasty way to start the day!
Nutritionist, Cheree says, "combining a fat source such as walnuts when you eat fruit, slows down the rate at which the fruit sugars are absorbed, meaning less likely to have a blood sugar spike. Cinnamon is also used to increase the uptake of glucose."
Ingredients
2

tsp

raisins

1/3

cup

orange juice

freshly squeezed

1/4

cup

reduced-fat Greek natural yoghurt

1/2

apple

sliced

1/2

tsp

cinnamon

1

tbsp

walnuts

chopped

1/3

cup

rolled oats
Method
Place the oats and raisins in a bowl and pour over orange juice. Leave in the fridge for an hour or otherwise prepare the night before for your breakfast.

When ready to eat, top with yoghurt, apple pieces, cinnamon and walnuts to serve.
Toast with mashed avocado & egg
Low in carbs and sugar and high in essential fatty acids and fibre, this is the perfect breakfast and not just reserved for the weekends!
"A pregnant woman should aim to reduce her total fat intake to 30% of her daily energy requirements, while filling that 30% up with good sources of essential fatty acids. Avocado and eggs are great choices," Cheree says.
Find this recipe on 28 Day Weight Loss Challenge.
Blueberry & vanilla pancakes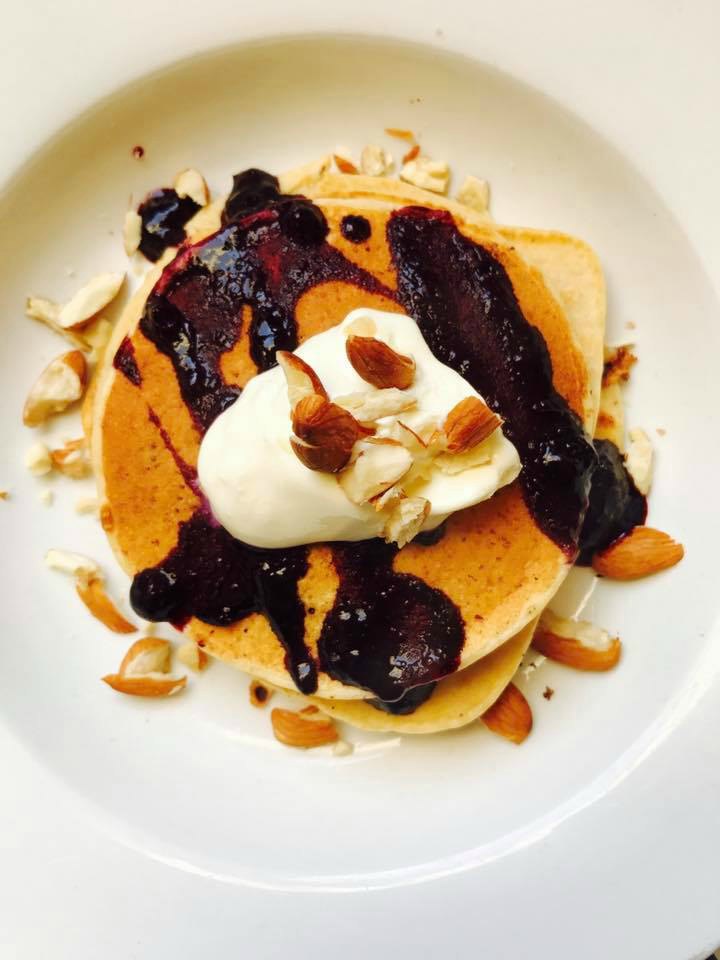 With blueberries and yoghurt, these pancakes are a healthy version of a breakfast favourite, sure to make you feel great and give you plenty of energy.
"Antioxidants are really important in reducing the damage that GD may cause, as high blood glucose may cause oxidative damage. Blueberries are power packed full of beneficial antioxidants," says Cheree.
Ingredients
1

free-range eggs

50 grams

1/3

cup

reduced-fat milk of choice

87.5 mls

1/2

cup

wholemeal self raising flour

60 grams

1

tbsp

reduced-fat Greek natural yoghurt

20 grams

1/2

tsp

vanilla extract

2.5 mls

1

tsp

extra virgin olive oil

5 mls

1/2

cup

blueberries

fresh or frozen (120 grams)

2

tbsp

water

40 mls

1/2

tsp

lemon juice

2.5 mls

1

tsp

flaked almonds

4 grams
Method
Whisk together egg, milk, flour, yoghurt, vanilla and oil.

Heat a non-stick frypan over a medium heat.

Pour ¼ cup measure of the batter in the pan at a time. After 1-2 minutes, when the batter starts to bubble on top, flip the pancake over and cook on the other side for another minute or two until golden brown. Repeat with remaining batter until all pancakes are cooked.

While pancakes are cooking, place the blueberries in a microwave-safe dish with water and microwave on high until the berries have collapsed and liquid has reduced and become syrupy. Stir through lemon juice.

Pour blueberry syrup over pancakes to serve and top with flaked almonds.
Pumpkin feta and spinach quiche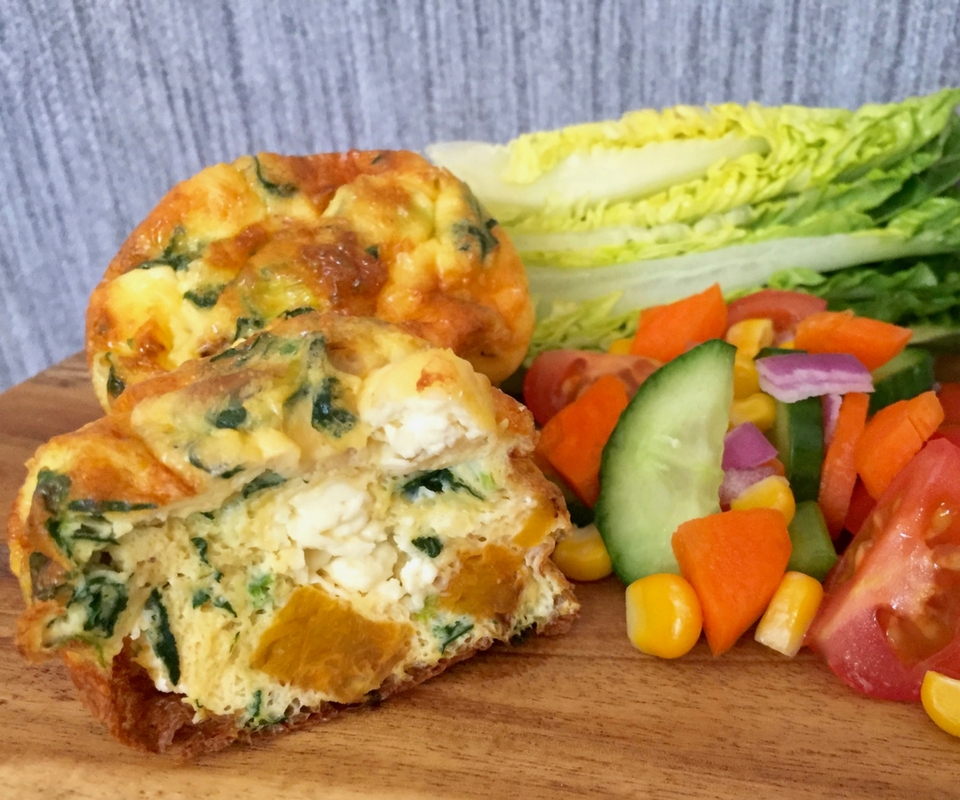 For a healthy breakfast, or a light one, these veggie packed quiches are ideal. Feel free to tweak the recipe depending on what veggies you have on hand. It's also a great vehicle for leftover roasted or steamed veggies from last night's dinner.
Cheree states, "this dish has a low glyaemic load, which reduces blood glucose levels, and in turn lowers the risk of having a baby that is large for gestational date."
Ingredients
Olive oil spray

65

grams

pumpkin

diced into small cubes

1

cup

spinach

chopped

2

shallots

finely sliced

5

eggs

2

tbsp

thickened cream

Salt and pepper to taste

80

grams

feta

diced
Method
Preheat the oven to 180C.

Spray a frying pan with olive oil spray and bring to a medium heat.

Add diced pumpkin and cook (turning occasionally) until pumpkin is golden and soft (around 5 minutes).

Add spinach and shallots and cook, continuously stirring, until spinach is wilted, then remove from the heat and set aside (this should take less than 2 minutes).

Whisk eggs, cream and salt and pepper together.

Fold through the feta then add the pumpkin, spinach and shallots.

Spray a silicone muffin tray with olive oil spray then spoon in the mixture.

Cook in the oven for 20 minutes or until cooked through and golden on top.

Allow to cool on a wire rack.

Store in an airtight container in the fridge for 2-3 days.
Chocolate raisin cookies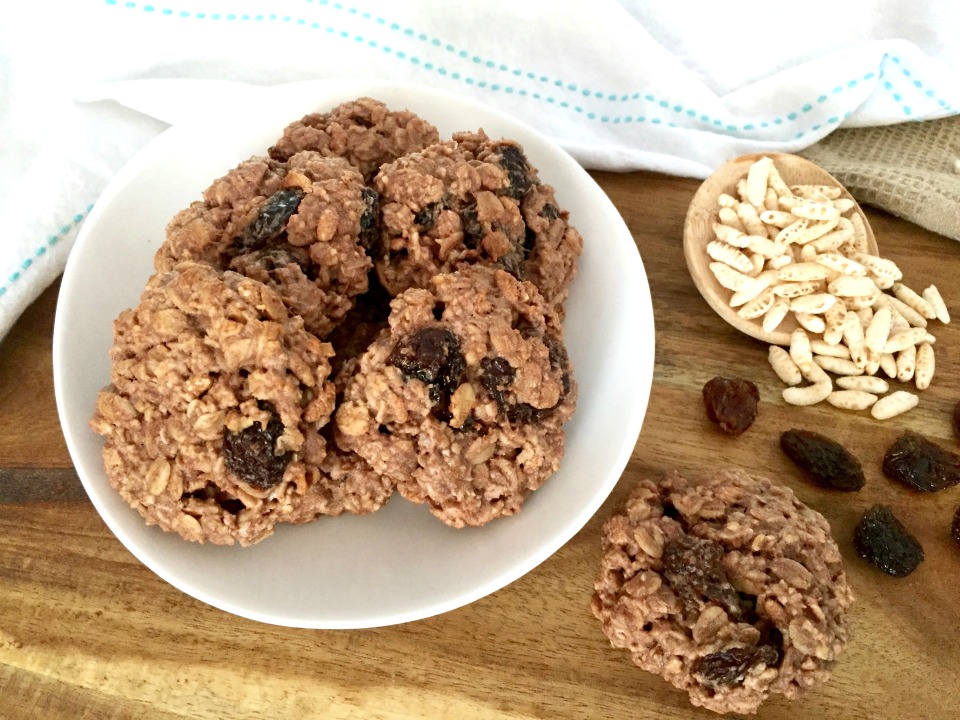 With just a few pantry cupboard staples, you can have these delicious homemade chocolate raisin cookies made in no time at all. by adding The Healthy Mummy smoothie powder, which is pregnancy safe, you're all good to start mixing!
"Fibre is really important in the management of GD as it slows the absorption of glucose and delays insulin response," she says.
Ingredients
1

cup

rolled oats

1/4

cup

puffed rice

1

tbsp

cacao

1

tbsp

Healthy Mummy Smoothie powder, chocolate

or more cacao powder

1/4

cup

peanut butter

2

tbsp

rice malt syrup

1/4

cup

almond milk

1/4

cup

raisins
Method
Preheat oven to 175C, line a baking tray and set aside.

Combine oats, puffed rice, cacao and smoothie powder then set aside.

Combine peanut butter, rice malt syrup and milk.

Add both mixtures together and mix until well combined.

Fold in raisins, then spoon mixture onto tray in cookie shapes then place in the oven.

Cook for 14 minutes and then cool on a wire rack.

Store in an airtight container.
Super green smoothie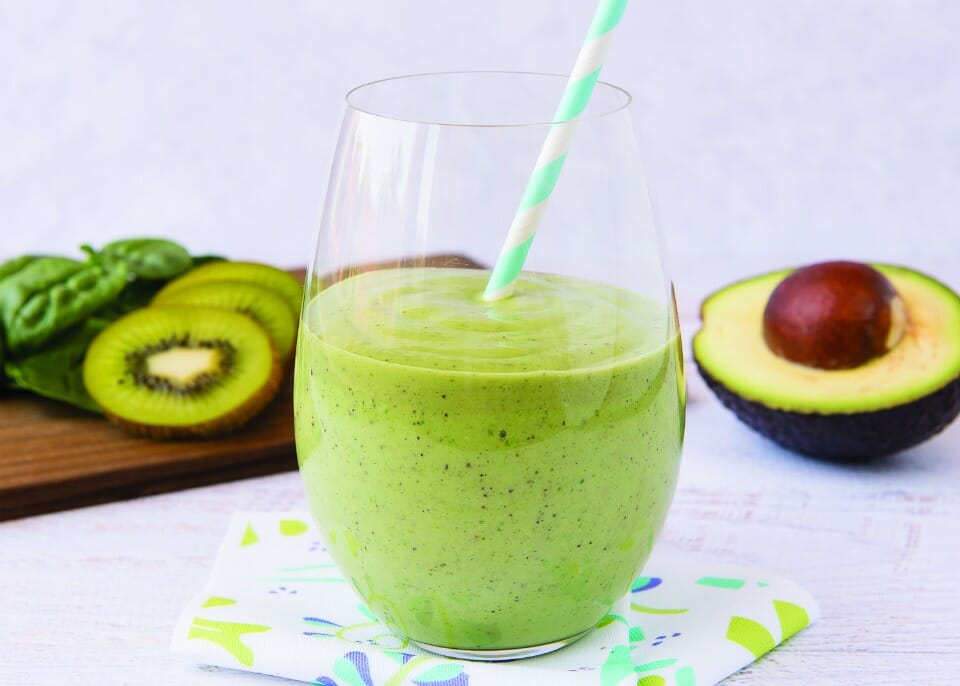 As well as the ingredients from the Healthy Mummy Smoothie mix (which include over 25 vitamins, minerals, fibre, omega 3's and protein) this smoothie contains avocado, spinach and kiwi fruit. So it's packed full of good fats, iron and vitamin C.
"Providing a great range of antioxidants and fatty acids, this smoothie has positive effects for GD by improving glucose tolerance due to the vitamins and minerals it contains, specifically chromium, B6, magnesium, zinc and selenium. It's also good source of Vitamin D- and women who are deficient are at a higher risk factor for developing GD," Cheree says of green smoothies.
Ingredients
2 x tbsp of Vanilla Healthy Mummy Smoothie
2 x tbsp of avocado
2 x kiwi fruit
1 x large handful of spinach
200 – 250ml of almond milk (you can use any low fat milk)
Method
What is gestational diabetes?
Gestational Diabetes is when your body can't cope with the extra demand for insulin production during pregnancy, resulting in high blood glucose levels.
The condition is monitored by testing blood glucose levels throughout pregnancy and is usually controlled by adopting a healthy eating plan and performing regular physical activity.
After the baby is born (once the placenta leaves the body), gestational diabetes usually disappears. A special test is performed about 6 weeks after the baby is born to check that blood glucose levels have returned to normal.
Did You Know That The Healthy Mummy Smoothies Are Breastfeeding Friendly?
You can download our Smoothie factsheet here or purchase your smoothie here.