Get the kids to get their own breakfast with this amazing trolley hack!
Mum Emma has found this awesome hack that offers her daughter a way to get their own healthy breakfast and other parents have jumped on board.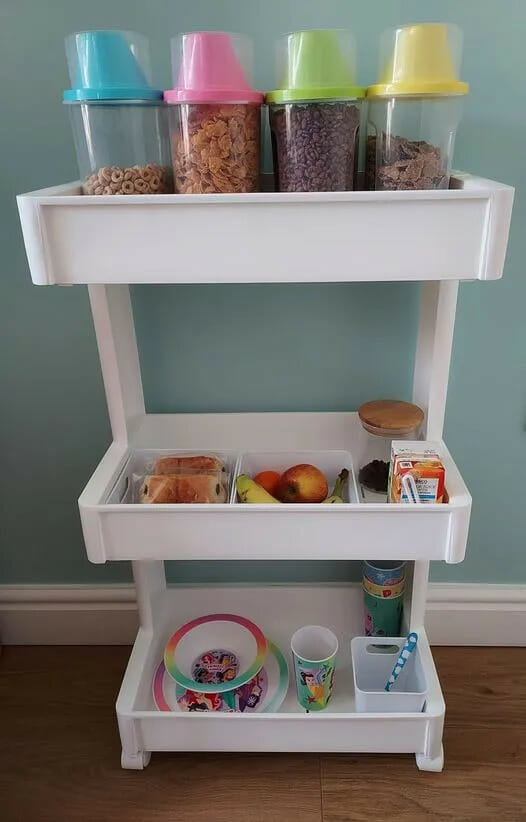 Mum Emma has found this awesome hack that offers her daughter a way to get their own healthy breakfast and other parents have jumped on board.
This savvy hack has allowed Emma's daughter to not only get her own breakfast but also serve her parents…which she's loved.
Read how to make you're own at home below.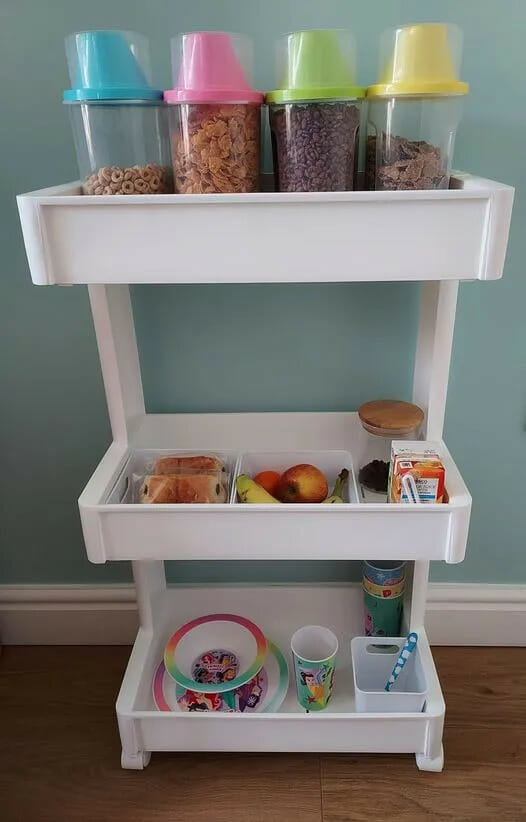 Try this mum's hack to get your kids into the breakfast habit!
Mum Emma shared on Facebook her clever creation after she had seen it in a Facebook group dedicated to helping people with fun ideas to get through the lockdown.
When she shared it she had multiple other parents praising her idea and asking just how she did it, we knew our mums would love to know also so here's what Emma had to say.
"I just wanted to say thank you to the person who shared the breakfast trolly idea. love it & our little girl loved getting her breakfast (& ours this morning)."
Make your own breakfast cart
Emma is based in the UK and bought her cart on eBay for about $30 AUD but we found this similar one, with wheels making it easy to move around your kitchen, available at Kmart for just $30.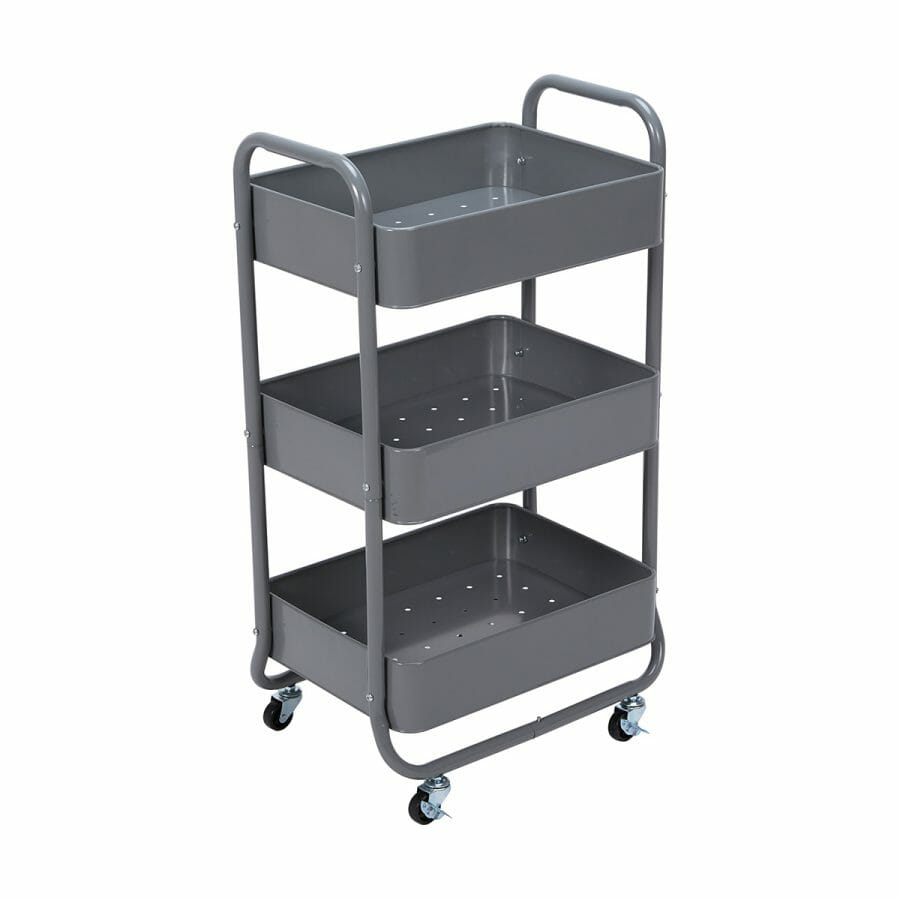 The cereal containers Emma used are from Amazon but you can get multiple different cereal containers from Kmart, Spotlight, Big W, Target or really anywhere with prices ranging from $3 to $15 depending on the size. You may need to search to find something with multiple coloured lids but you could use some cute labels to help distinguish between each type of cereal.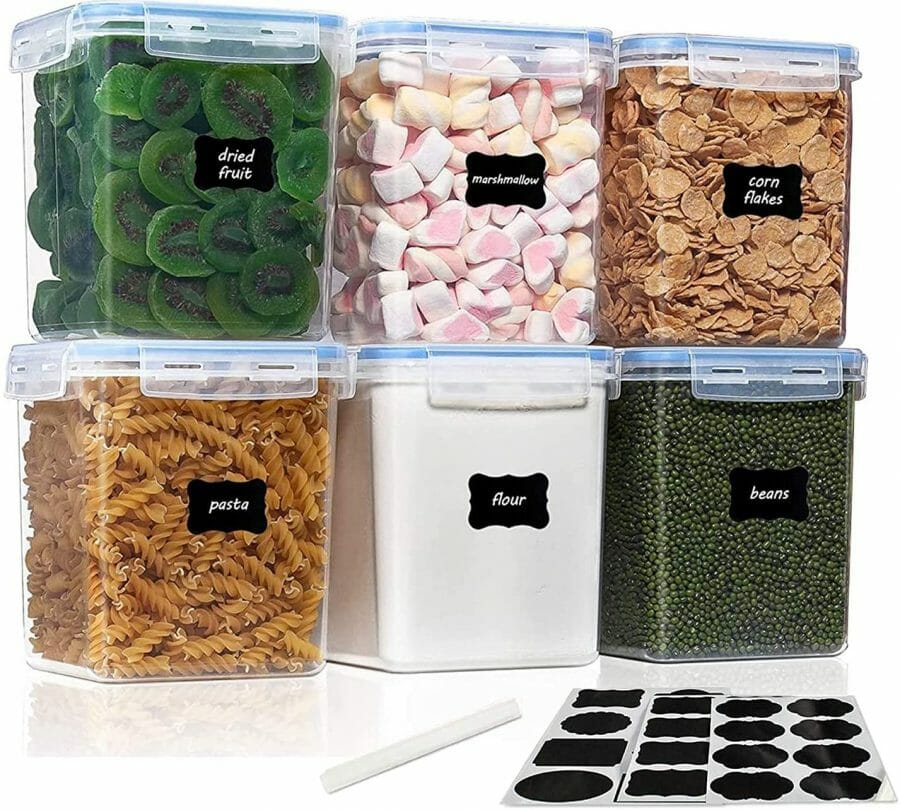 Along with the multiple cereal options, there was a range of fruit, pastries, juice and plastic bowls, cutlery and cups making it an easy and safe one-stop-shop for Emma's daughter to get her breakfast. You can of course customise it with some of your favourite Healthy Mumm breakfast options including our 3 ingredient pancakes, breakfast quiches, muffins and more.
And Emma isn't the only mum finding fantastic ways to help the kids have breakfast and get out the door, check out this video shared on TikTok by @jessmason90.
Or this mum @athomewithshannon also on TikTok.
Read this other fun lockdown hack to help keep the kids occupied.
Top tips on how to limit the QUARRELLING during QUARANTINE
Mum makes kids 'apply' for household jobs!
Treat your kids with our Kids Smoothies!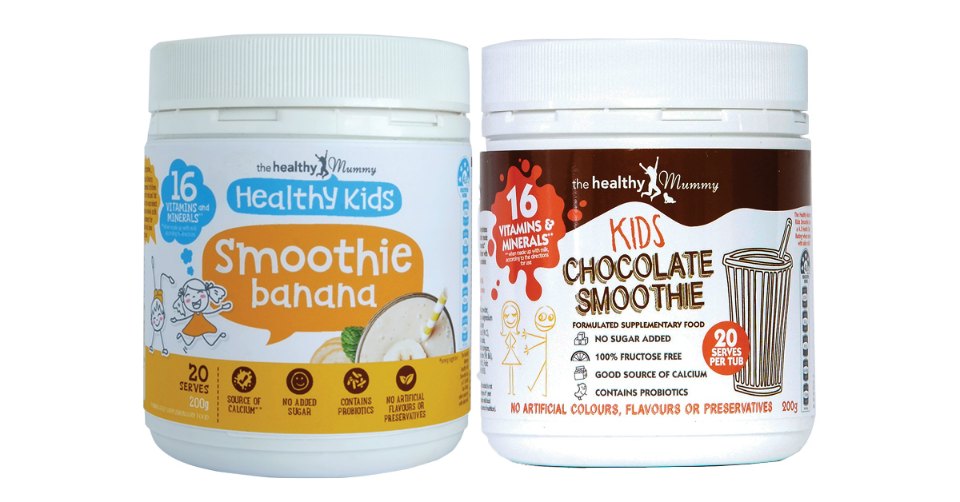 The Healthy Kids Smoothies have been specially made as a healthy snack for kids and are ideal if you have fussy eaters or want to ensure your children have a nutritious and healthy smoothie snack. It also has a 4.5 Health Star Rating when made with skim milk. It contains NO added sugars.
What do you need to know about The Healthy Kids Smoothie:
It is a nutritious snack made for kids
It contains probiotics
It contains 16 Vitamins and minerals
It contains NO artificial colours, sweeteners, flavours, preservatives or MSG in the product
It is rich in protein
It contains NO added sugar
It contains 16 Vitamins and minerals – when combined with milk
Grab some Healthy Kids Smoothies today!