Breastmilk rings are a THING and this is why they are so cherished
Are you a breastfeeding mama? Do you have an oversupply of milk? Are you in need of a new ring? Well, did you know that breastmilk jewellery is a thing?
Yep, that's correct your breastmilk could serve as your next favourite piece of jewellery.
We've lost you? Don't worry, we're explaining everything here.
This Healthy Mummy, Nikkita Debono shares her experience with investing in a piece of jewellery that's actually made from her breastmilk (and how it has actually brought her closer with her daughter).
Would you get one made?
Breastmilk jewellery and what it actually is
Nikkita chose to get a breastmilk ring/piece of jewellery as she wanted something to cherish and remember her journey raising her daughter and the bond breastfeeding strengthened between them.
"Breastfeeding has brought us so close together and I don't think you can put a price on such a unique, one of a kind, sentimental item," she says.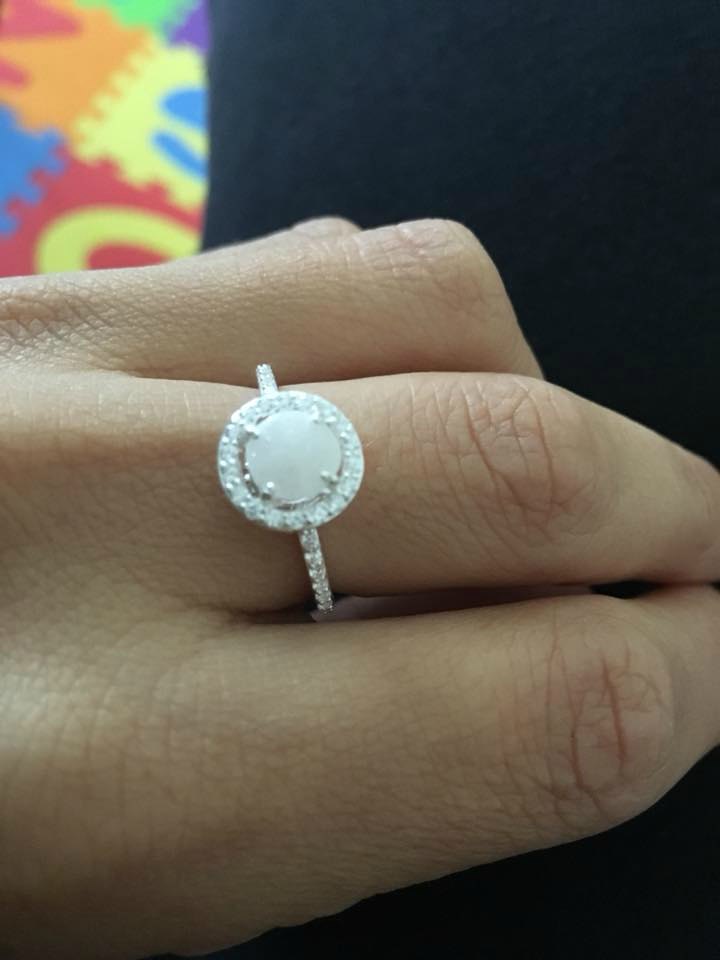 What is it exactly?
Breastmilk jewellery is a ring or any piece of jewellery that contains a mothers actual breast milk and is designed as a keepsake. Think of it like a photo that you can wear!
Nikkita says, "the great thing about the jewellery is that it doesn't only have to represent a breastfeeding journey. They can make the stones out of umbilical cord, placenta, hair or even ashes so you can wear a lost love with you at all times."
Why are they important?
Memories, "It's a unique sentimental piece that is one of a kind and by sending them in a mere 30ml of breast milk for example to create something that will last a lifetime," Nikkita says.
Where can you get them and how are they made?
You send the makers 30ml of breastmilk or expressed breastmilk and they work their magic to turn it into the beautiful stone.
It takes about 8 weeks to be made and you can choose from charms, earrings or basically any jewellery you like.
There are a few different places that create this jewellery, Nikkita chose Breastmilk Jewellery as she says, "they have a beautiful range of jewellery with affordable pricing (and afterpay) depending on what you are looking for and I love that they have their own jeweller and they have recently started providing free cremation services for loss during early pregnancy which is very special."
It's certainly a beautiful ring. So, what do you think ladies? Are you intrigued by breastmilk jewellery?
Introducing Breastfeeding PLUS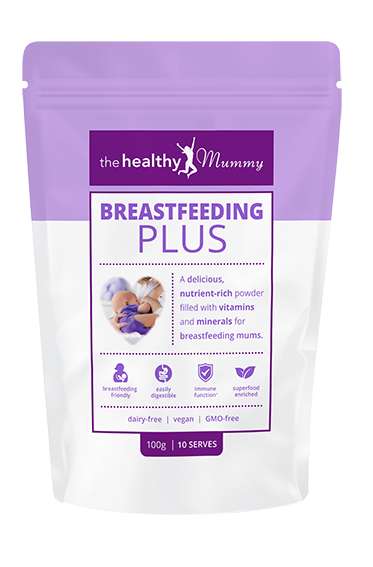 If you are pregnant or a breastfeeding mama, we've got some exciting news for you. T
he Healthy Mummy has launched a brand new product, called Breastfeeding PLUS specifically for breastfeeding mothers.
Breastfeeding PLUS can assist with energy levels, immune function and support breast milk supply by providing mothers with a boost of vitamins and minerals to aid in recovery post birth. The aim of this product is to focus on mums nourishing their body to feed their baby. 
The 28 Day Weight Loss Challenge is also breastfeeding friendly
The 28 Day Weight Loss Challenge is an affordable, breastfeeding-friendly and realistic program that helps mums tackle their diet and improve their overall health through weekly and customisable meal plans, at-home exercises and 24/7 social support.
To find out more on the 28 Day Weight Loss Challenge click here.