UK couple and Britain's largest family announce they are expecting baby no #21
We think cooking dinner for a family of four can be tricky, imagine feeding  a family of 21!
UK couple, Sue and Noel Radford from Lancashire, announced in a Youtube video that they're expecting baby number 21!
This news solidifies their spot as the LARGEST family in Britain. How incredible, crazy, interesting, tiring and exiting is that!?
UK couple and Britain's largest family announce they are expecting baby no #21
Here at The Healthy Mummy, we love sharing articles with you about health, fitness, weight loss and pregnancy! However, sometimes there is a story so INTERESTING we can't help but share it with. So now, back to the family of 21!
In 2015, on the UK show '20 Kids and Counting', Sue and Noel promised themselves to have no more kids and despite their vow to one another, the couple have just announced they are expecting baby number #21.
Sue and Noel met when they were just seven years old and were married when Sue was 17. By the age of 14, Sue fell pregnant with their first baby.
In 3 decades, the couple have had 20 children together. We're tired just thinking about!
The couple have had (so far) 10 boys and 10 girls and their large family currently consists of:
Chris (29)
Sophie (24)
Chloe (22)
Jack (21)
Daniel (19)
Luke (17)
Millie (16)
Katie (15)
James (14)
Ellie (13)
Aimee (12)
Josh (10)
Max (nine)
Tillie (eight)
Oscar (six)
Casper (five)
Hallie (two)
Phoebe (22 months)
and Archie, who was born just last September.
Heartbreakingly the couple also had a stillborn baby named Alfie in 2014.
The Radford family are thrilled with their recent baby news…and revealed they are having a GIRL! Nawww! 
Good luck gang!
And, if you need any meal prep tips to help you cater to all those mouths – we've certainly got your back!
Check out our The ULTIMATE meal prep guide for mums who don't know where to start.
You can also check out 15 tips to save money on your grocery shop here.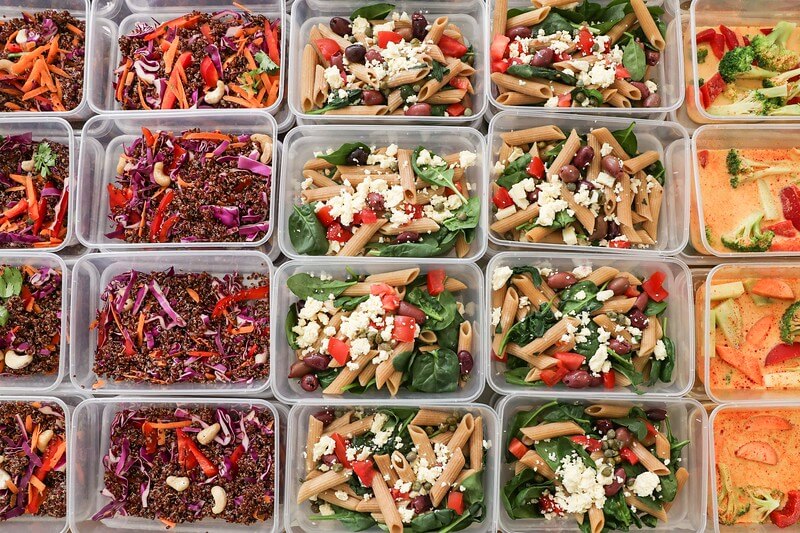 For more interesting articles like this one, check out our Lifestyle Archives.