OMG! Bunnings themed party packs are now available!
The exciting news is the Aussie superstore is now making Bunnings-themed party packs.
Is your little one is Bunnings-mad?! I mean, who doesn't love a trip to the store and a sausage snag afterwards?
The exciting news is the Aussie superstore is now making Bunnings-themed party packs.
"Create your very own Bunnings themed party at home for 10 x friends with the Bunnings Kids Party Pack," reads the tag on the website.
Excuse us while we try to contain our squeals!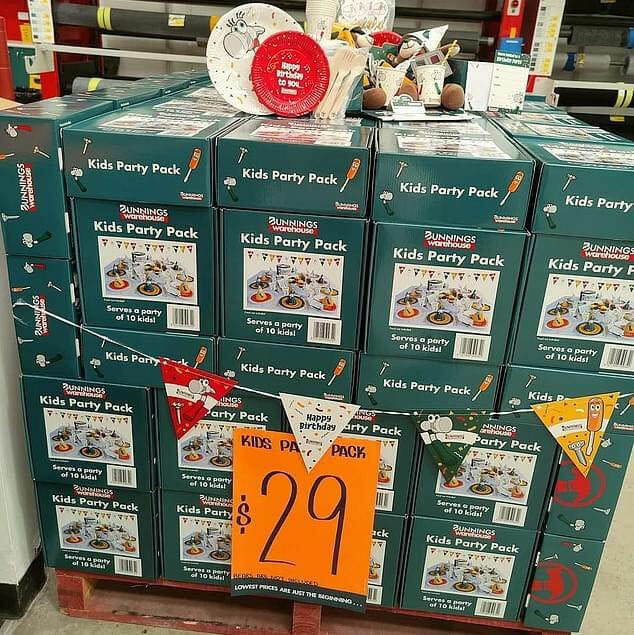 What the Bunnings pack features
10 Party invitation and envelopes

10 Party dinner plates

10 Paper side plates

10 Paper cups and straws

10 Party hats

12 Cup cake papers

10 Place setting name cards

'It's my birthday' badge

50 napkins

3m long bunting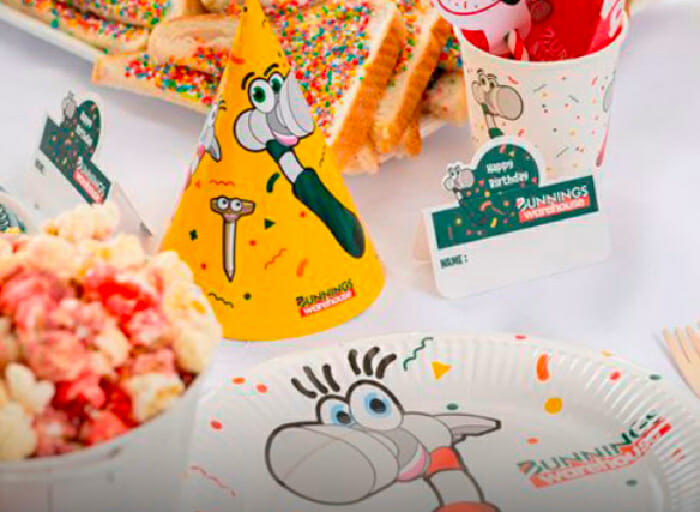 What's more, the box it comes in is reversible and it can be used as a cake stand or gift box.
Bunnings packs are available in store nationwide (excluding Western Australia) and they are also available online.
Have a kids party coming up? Make these 4 food swaps to turn it into a healthy and just as yummy celebration!
Is your little one having a birthday party soon? If you want to make it a celebration to remember, good food is a must.Gluten, sugar and refined fats are usually present in children's party food, so to make your child's next birthday party a healthy one, you may want to consider these 4 swaps.Thin it's too hard? Not at all! A few little nifty ingredient swaps are all it takes.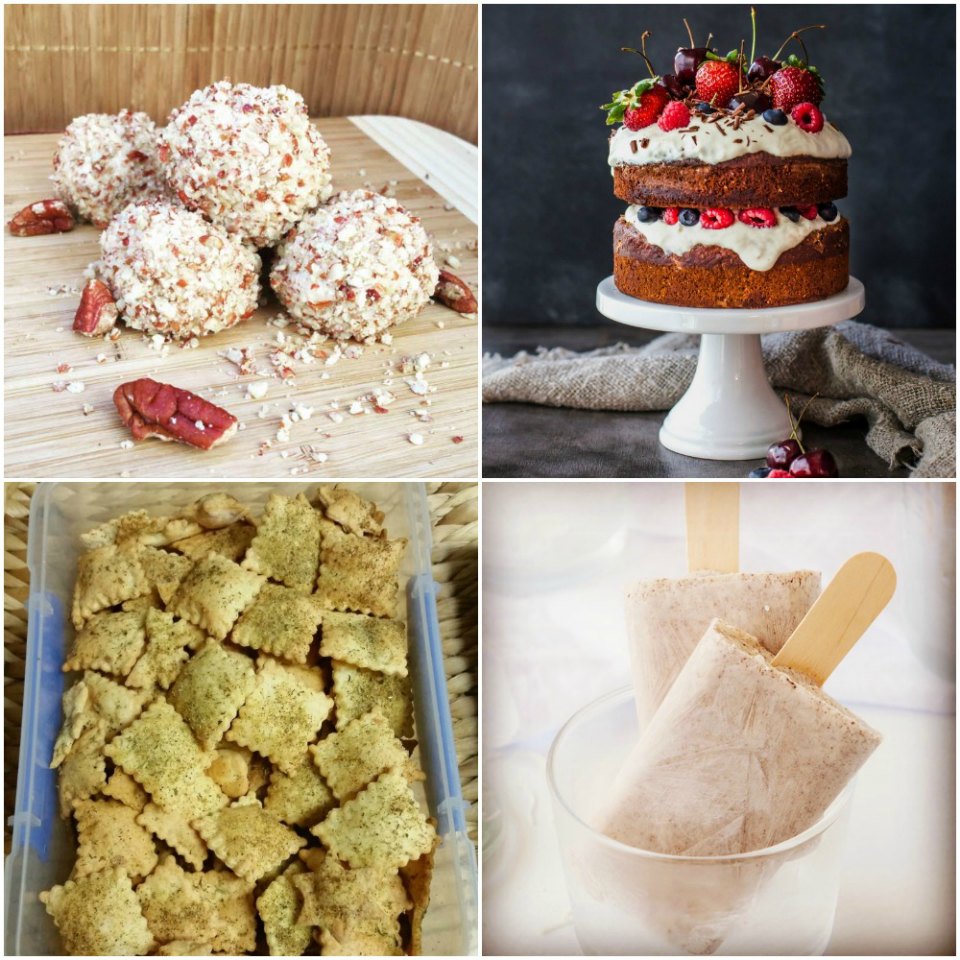 4 ingredients swaps for kids parties
Can you think of a kid's party where you haven't seen bowls full of red frogs, chocolate freckles, fairy floss and lolly bags?

Now, we're not saying take away all the yummy treats, that wouldn't be realistic for a kids party! What is realistic though, and not to mention simple, is making small ingredient swaps!

Think swapping artificial sweeteners for natural ones, adding more fruit and serving less salt. Simple and the best part? Your kids won't even the notice the difference!
1. Sugar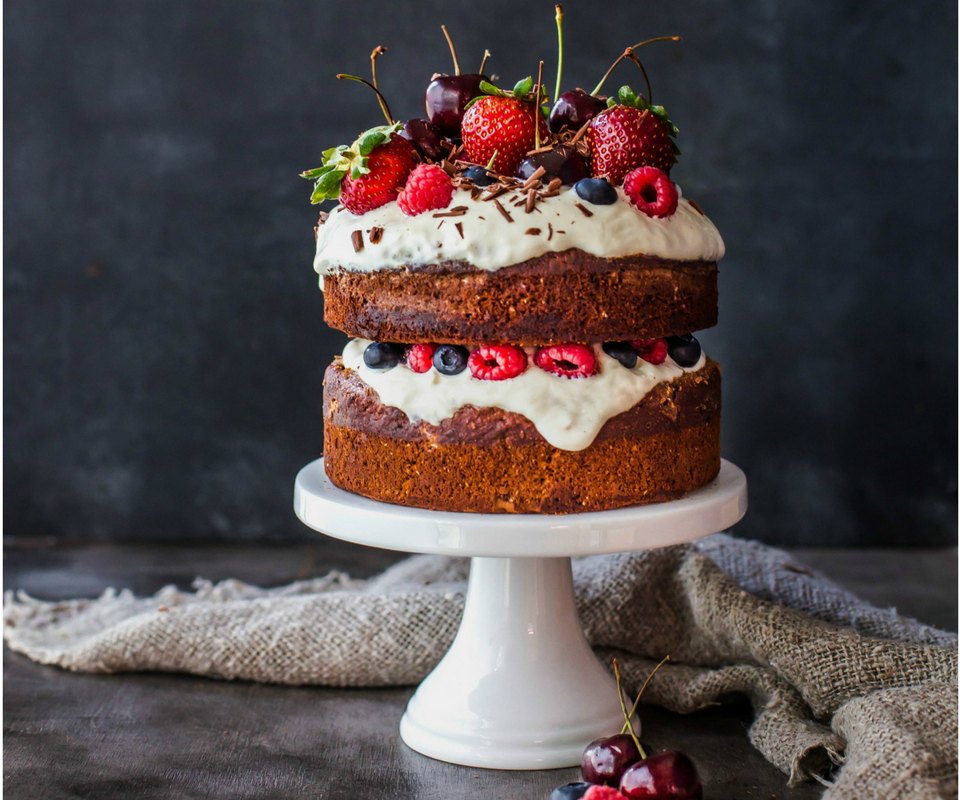 The birthday cake which is the centrepiece of the party, often contains heaps of sugar. Most shop-bought cakes are full of sugar, fat, salt and all sorts of other preservatives, so the best way to ensure that your little one gets the best and healthiest cake for their big day is to make it yourself.

Follow our recipe below for a show stopping, healthy yet mouthwatering cake!

Food swap: Birthday cake with icing for Chocolate berry layer cake.

Food swap: Lollies swap for Homemade gummies.
2. Flour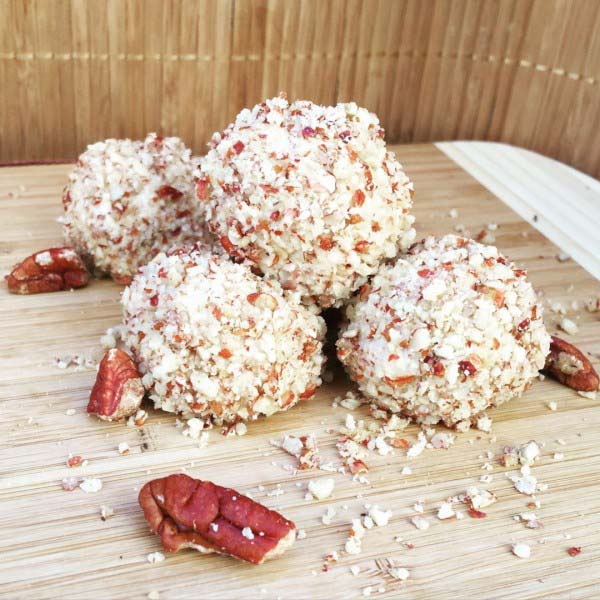 Refined flours are modified from their natural state making them a processed ingredient. This takes away a lot of the nutrition from the flour and other ingredients may be added in lieu of this such as sugar.

So instead of using refined flours to bake your little ones treat try using alternative like coconut flour, buckwheat, almond meal, teff or wholemeal spelt to increase the nutrition in every little mouthful!

Food swap: Fairy bread swap for Banana bread bliss balls.

Food swap: Cupcakes swap for Gluten free chocolate cupcakes with caramel frosting.
3. Oil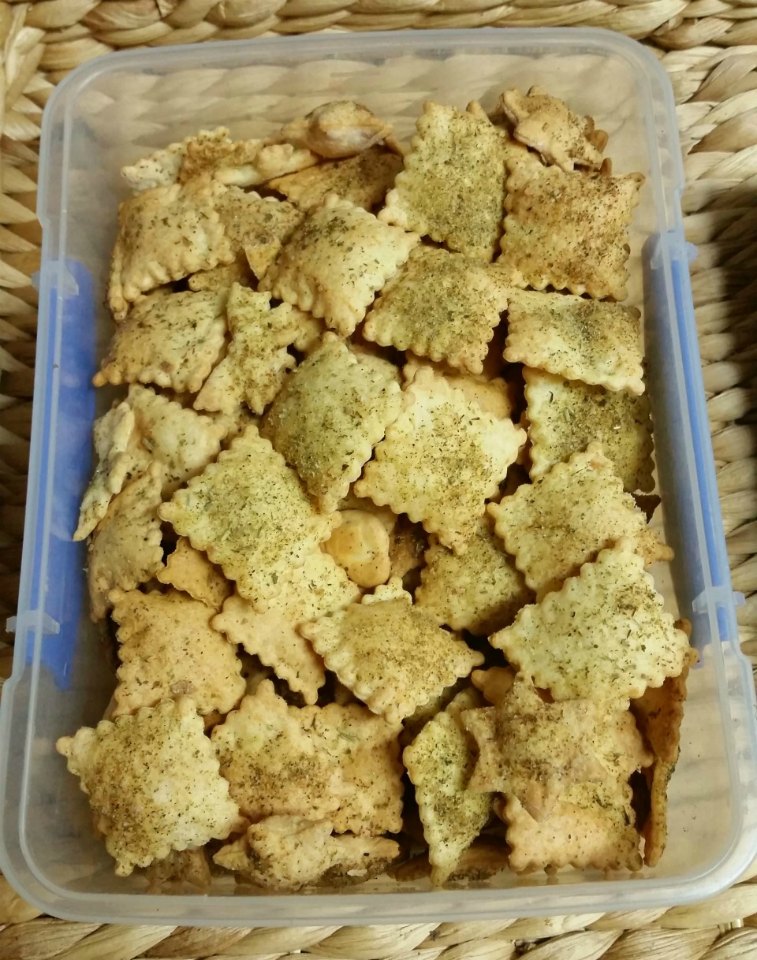 Similar to flour, refined oils contain chemicals and trans fats which can cause harm to the body. Avoiding canola, palm oil and margarine is wise and swapping with high-quality coconut oil, olive and seed oil is your best bet.

For an extra nutrition punch, adding vegetables when baking is a really good alternative to using oil altogether (trust us, your kids wont even notice the beetroot in the brownie!). Store bought crisps are guilty of using these trans-fatty oils, so baking your own is the best option, check out our recipe below!

Food swap: Crisps swap for Crispy 'Shapes' biscuits.

Food swap: Chocolate crackles swap for Chocolate crunch bites.
4. Artificial sweeteners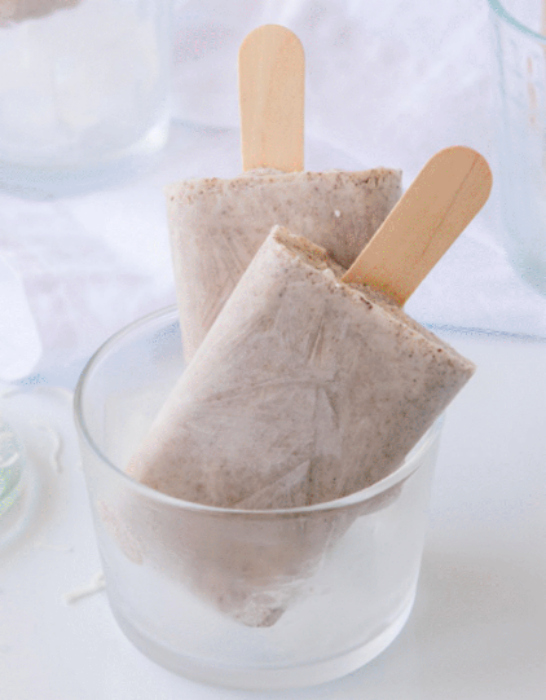 Kids can also consume a lot of artificial food colouring at parties. To change this, try using fruit and vegetables as a substitute, like swapping ice cream for coconut ice blocks (recipe below). Using unprocessed sweeteners like maple syrup or raw honey (for children over one year), you'll be well on your way to offering balanced party food.

Soft drink is also readily available at kids parties, causing major sugar highs and crashes due to the artificial additives. Swap this with our milkshake-like kids chocolate smoothie, yum!

Food swap: Soft drink swap for Kids Chocolate smoothie.

Food swap: Ice cream swap for Coconut ice blocks (28 Day Weight Loss Challenge recipe).

For more party food swapping ideas, have a look at our Kids Party Food eBook!