As a mother, I was blessed with three young children who have an aversion to sleep. All of them with their own little quirks and issues, none of them knowing just how good sleep really is.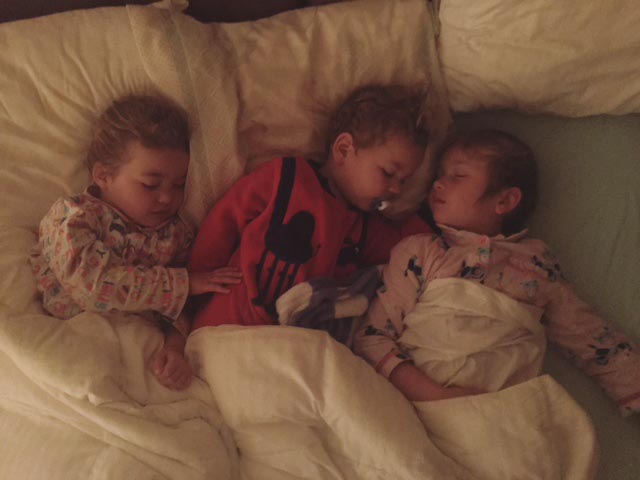 You can imagine just how many hours I have spent trawling the internet in the wee hours of the morning, trying to find a way I can bring sleep to our household. It's true what they say, a mother does better research than the FBI, because it turns out that you can actually buy sleep! Well, help at least.
Healthy Mummy HQ have managed to find many "sleep experts", "sleep help lines" and "sleep schools" over the years so here are the ones we have found most helpful:
1. Sleep Experts
Professor John McKenna
A leading pioneer in infant and mother sleeping and with 5 decades of research under his belt (beginning his studies into sleep in the 1970s!) Professor McKenna seems to be the man to trust. The professor and his team of researchers were the pioneers in the study of physiology and behaviour of mothers and infant sleeping together and apart. He has a multitude of scientific articles covering issues from co-sleeping, breastfeeding, SIDS and medicine and he delivers lectures world-wide to parents and paediatric groups regarding sleep arrangements, night time breast feeding and SIDS prevention.
For more information visit – cosleeping.nd.edu
Pinky McKay
Pinky McKay is a certified lactation consultant (personally I have always found these people to be  very empathetic and supportive). She has released multiple best selling books, all of which are endorsed by The Australian Breastfeeding Association and with five of her own children, she knows what she is talking about. With books like Sleeping Like a Baby, 100 Ways to Calm the Crying Toddler and Parenting by Heart, you will be sure to find some support and guidance through Pinky.
Visit her here: pinkymckay.com.au
Dr Howard Chilton
An Australian neonatologist for over 30 years, Dr Chilton is a firm believer in "reassurology". Believing that if he can help parents to understand their babies and their needs better it will lead to an enhancement of parental attachment. Creating an environment for baby to optimise their emotional development. Dr Chilton holds an open Q&A talk session every Thursday at 10:15 am at the Royal Hospital for Women in Randwick. Providing you with the opportunity to ask any questions you may have about your baby and how to better understand their needs, therefore being able to better understand their sleep cycle.
For more information, go to: www.babydoc.com.au
2. Sleep Schools
We are so lucky in Australia to have access to this service. They have onsite trained night nurses that work in these sleep school environments. You will also find psychologists, psychiatrists, lactation consultants, midwife-trained nurses, behavioural specialists, Q&A clinics and informative parenting talks. The aim of these sleep schools is to provide both the mother and father with the support they need to help learn their baby's behaviour, how to respond and build them up with the confidence to go home and put these newly learnt lessons in to play. Most of these clinics provide both day visits and residential stays and we here at Healthy Mummy cannot speak highly enough of our experiences with them.
Here is a list of clinics within each state of Australia:
New South Wales
Tresillian – 1300 272 736
Karitane – 1300 Caring (1300 227 464)
Canberra
Canberra Queen Elizabeth Centre – (02) 66205 2333
South Australia
Australian Centre for Education in Sleep – (08) 8251 3885
Torrens House – (08) 8303 1522
Queensland
Ellen Barron Family Centre – (07) 31396500
Tasmania
Walker House -1300 135 513
Victoria
QEC (Queen Elizabeth Centre) – (03) 9549 2777
Western Australia
Ngala – 1800 111 546
3. Night Nurses
For those who have the finances to spare and would prefer to remain in their own environment there is also the option of hiring a sleep nanny or night nurse to visit your home. They can then view your routine and advise on any changes that may need to happen. They also take over the settling for the night, make notes and then help you with the second night. A wonderful option if you can afford them.
Mothercraft – 1300 791 663
Baby Bliss – 1300 166 940
4. Helplines
Then, of course, if you just need some one to talk through the wee hours of the morning, there are always help lines available. Here are the two I always found most helpful:
Australian Breastfeeding Association – 1800 686 268
Parent Helpline – 1300 30 1300
Good luck tonight! We stand together in solidarity for a full night's sleep!
And if your little one just WON'T SLEEP – check out Rhian's story how she rocked her baby to sleep for 12 months after finding nothing worked – read here