***PLEASE NOTE: This article is not a medical piece. Mums have merely (and kindly) shared their c-section birth stories and personal advice/opinion with team Healthy Mummy. Always seek professional advice from your doctor.***
Whether you're booked in to have a c-section or you want to be prepared in case you have an emergency one, you might be nervous about what's going to happen. We asked some mums who've been there and done that to share their birth stories and any valuable nuggets of advice.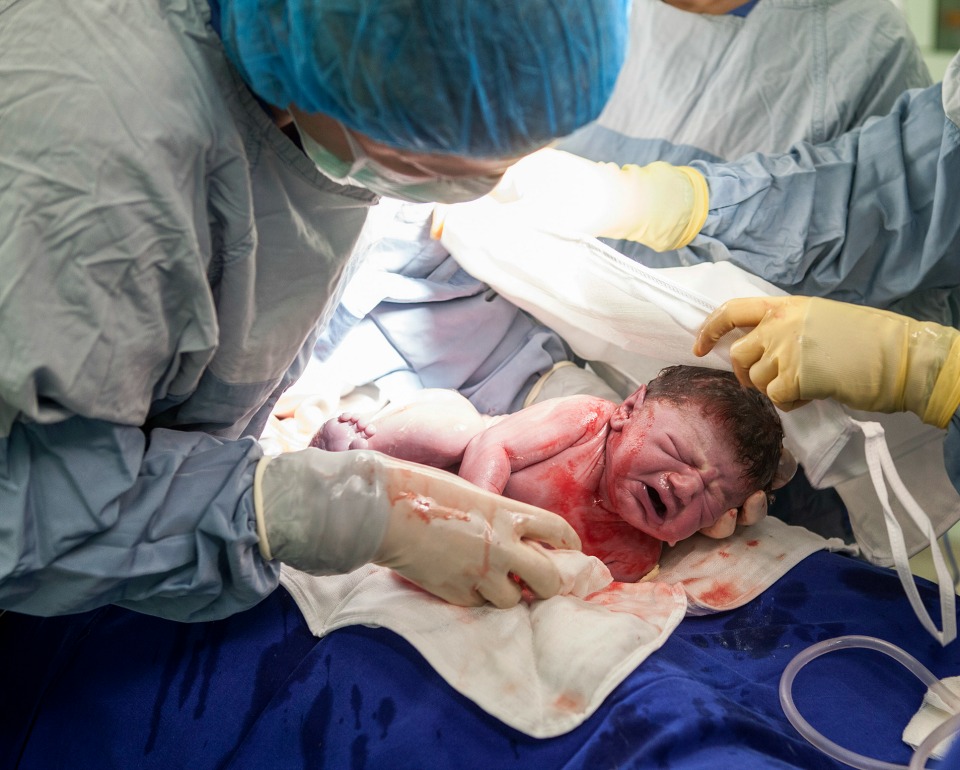 When you're pregnant, giving birth is something that is always at the back of your mind, but nothing can prepare you for what's to come.
However, if you're having a c-section or want to know more about what goes on, we asked some mums to share their experiences and any nuggets of advice.
Five Honest Birth Stories
1. It's Crazy Emotional 
It's a crazy emotional feeling after the baby comes out. You have a hold, then off they go while you get sewn back up! We weren't apart for long, but you have these huge waves of emotions and you're lying on an operating table staring up at these bright lights.
And you're crying and laughing while the doctors chat about what they are doing on the weekend as this is an everyday thing for them and can't wait to have them back in your arms.
2. Epidural Would Block The Pain…But Not The Sensation
I had an emergency c-section with my bubba almost 10 months ago. I didn't realise that the epidural (they tried a spinal block but they couldn't get it to work) would block the pain but not the sensation of the tugging. There was so much tugging I was convinced I could feel the pain.
3. I Don't Remember The First Time I Held Her
I didn't get to hold my baby for a while, definitely not in the surgery. My husband held her next to me while my doctor took photos, which is nice. I don't actually remember the first time I held her because of the drugs.
4. Breastfeeding – I Couldn't Feel It 
I got to breastfeed her in recovery which was wonderful, but because of the epidural and the amount they gave me I was numb from the shoulders down, so the midwife held her to my boob and I couldn't really feel it which was a bit bizarre.
5. I Felt Nothing With Her At All
My c-sections were both scheduled. The first was a dream; two weeks early, all to plan. With my second she popped out and back in and they had to rush to get her out as she decided to twist the cord round her neck.
But I felt nothing with her at all, I had a great anaesthetist, (and that was a big part of it for me, I get quite sick on drugs) and this helped. Had an hour in recovery and then up with hubby. I was in bed till the next morning before they removed the tubes.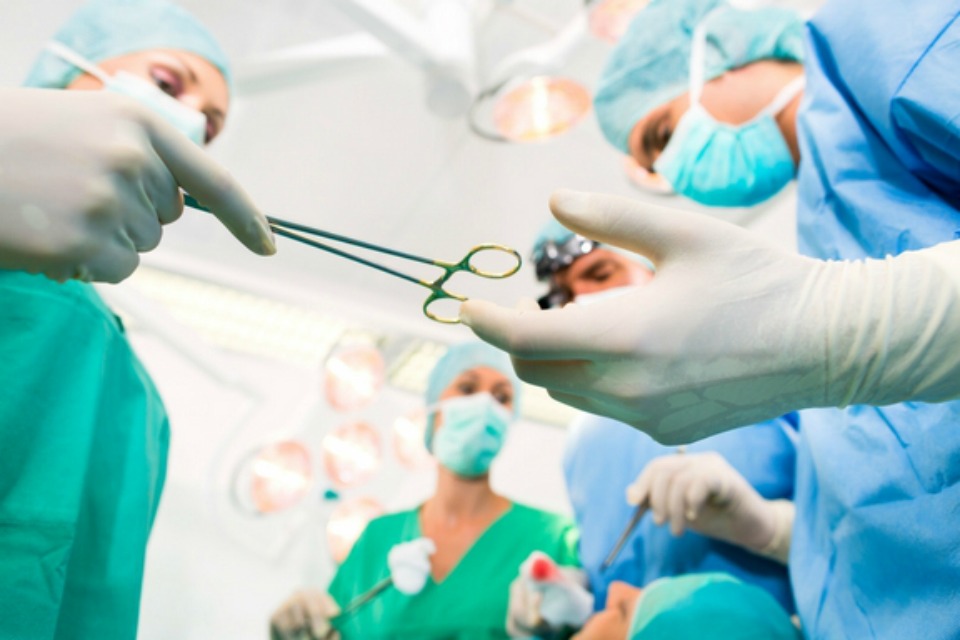 What It Feels And Sounds Like
First c-section, I was shocked that I could feel what they were doing – but without the pain. Someone described the feeling of the procedure (in general), as someone rummaging through their handbag for keys.
You can't really straighten fully for a few days because of the pulling, tightness and pain.
Rolling over in bed is not easy for the first few days. Your mobility in general isn't great for the first few days, once you're up – it's okay. It's getting up and down, in and out of bed that's hard.
One of the differences is how many people are in the room. A natural birth might be just you, your partner, midwife and doctor; whereas for a c-section you might have obstetrician, midwives, theatre nurses, anaesthetist, paediatrician, extra assistants of all kinds, student doctors/nurses, Guns n Roses playing in the background (true story) – it's all happening!
The noisiness of it all came as a shock to me!
That first time getting out of the bed, after the surgery was interesting. I was very delicate and it was very painful.
Advice And Feelings From C-Section Mums
1. Demand Pain Meds 
Demand pain meds afterwards and stay on top of them, even in the hospital. Once you get breakthrough pains, it can be difficult to rein it in again no matter how strong the medication they give to you.
2. If You Can Avoid It, Avoid IT! 
Don't have one if you can avoid it! But if you do have to have one because it's medically preferable, don't sweat it – you and the baby will be fine. Both my boys are huge and healthy.
3. Choose Undies Wisely 
I was up and moving no problem the next day, stitches were fine and I highly recommend pack briefs not hipster undies, they'll rub on the gauze and bandage.
4. Try Not To Vomit (It Hurts!) 
Getting a vomiting bug days after your c-section is the worst thing ever. Your stomach muscles are non-existent to puke with.
5. An Epidural Headache Is Worse Than A Hangover
Having an epidural headache is worse than a hangover. It's something to do with your spinal fluid leaking out of your spinal cord and out of your epidural space.
6. It Was Like I Shopped For A Baby
That it was the weirdest thing, not having gone into labour first. It was like I had gone to the shop and bought a baby. One minute you're pregnant and next you have a baby.
7. One Side Hurts More Than The Other 
The side the surgeon starts on (cuts first) is normally the most painful and slowest to heal.
We at The Healthy Mummy think all our mums rock and we love hearing birth stories and sharing nuggets of advice!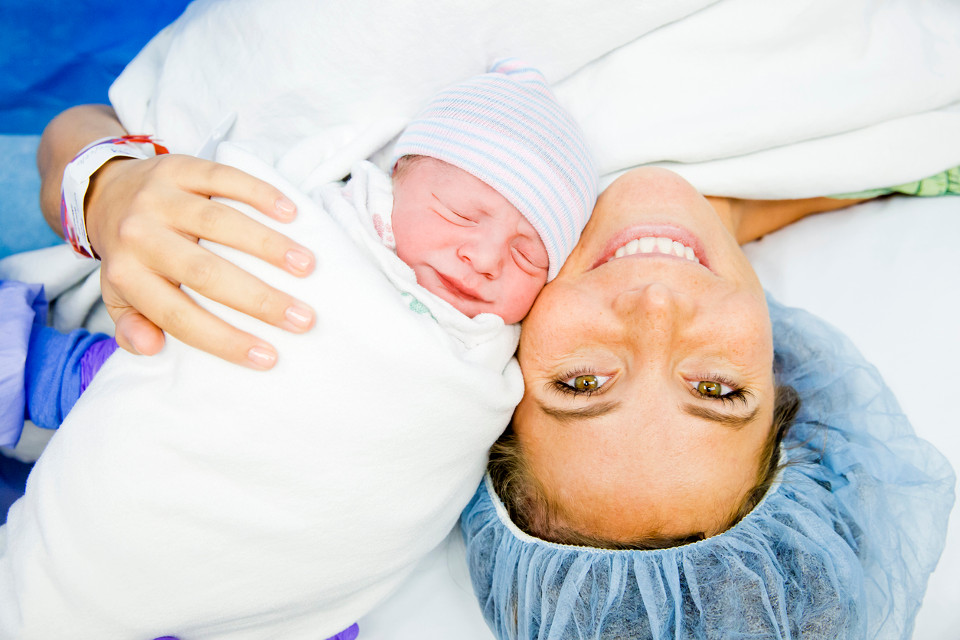 If you're pregnant and wanting an extra nutrient boost, The Healthy Mummy Pregnancy Smoothie can help.
It's been designed to complement, not replace, your prenatal vitamin intake. Our nutritionists ensured that the vitamins and minerals in the smoothie are at a low level so there is no risk of doubling up on any pregnancy vitamins.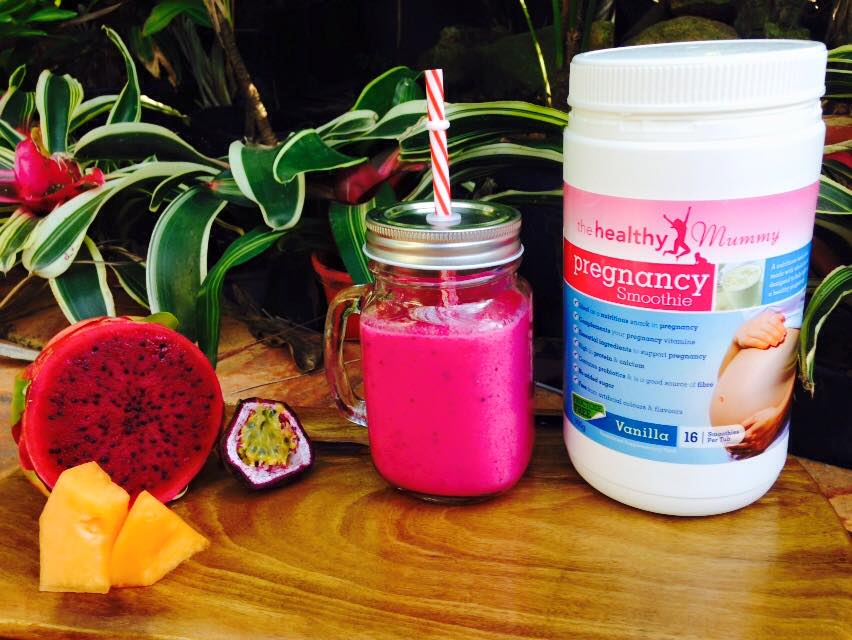 It is ideal as a high-protein, high-calcium snack in pregnancy. You can download the Pregnancy Smoothie Label here.