Caramel Nibbles For Sweet Cravings
Often in pregnancy, morning sickness can make us reach for refined and heavily processed biscuits and chips which help to settle the tummy but aren't really the best choices when choosing to follow a healthy pregnancy eating plan and do not provide beneficial nutrition for our growing babies or our own bodies.
These tasty little biccies are simple enough to be kind to churning tummies, yet they are tasty and enjoyable with an appealing texture. Enjoy one with a Healthy Mummy Pregnancy Smoothie for a great in between main meal snack.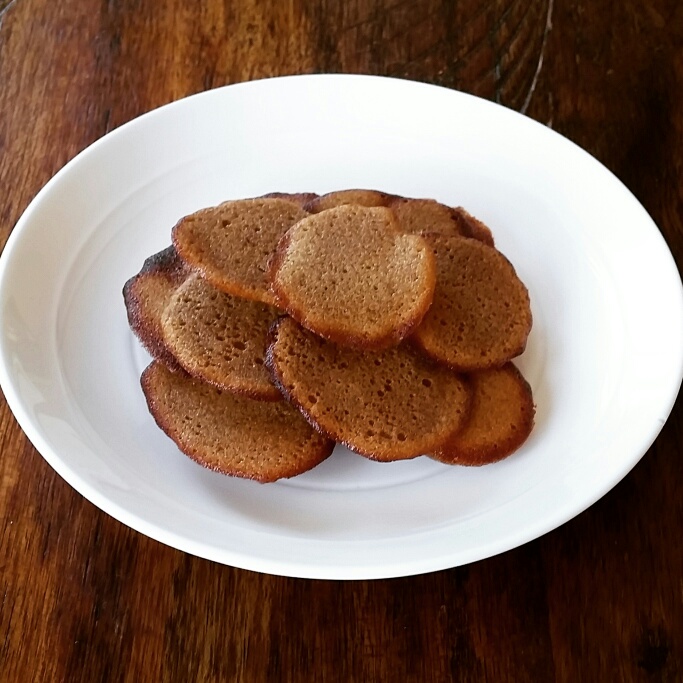 Buckwheat flour is used here, which is gluten free but also high in protein- essential for our developing babies. They are sweetened with coconut sugar, which is low GI and contains beneficial minerals.
These are also delicious when drizzled with a little melted dark chocolate, so the perfect tasty treat for healthy eating when pregnant.
Ingredients
1 egg white
¼ cup coconut sugar
1 tbsp butter, melted
¼ tsp vanilla
1 ½ tbsp buckwheat flour
Method
Preheat oven to 180°C. Line a baking tray.
Combine all ingredients in a small bowl and whisk gently, until coconut sugar has dissolved.
Spoon one teaspoon per biscuit onto a baking tray and gently smooth in a circular motion until just larger than a 50c piece.
Bake for 5-7 minutes until edges have turned golden and crispy.
Let cool slightly, before removing from paper and cooling on wire rack.
 May need to be cooked in two batches if you don't have enough room on one tray.
 Store in an airtight container once completely cool.
73kj /17 cal per serve, Fat: 0.6g, Carbs: 3.4g, Protein: 0.3g
Recipe thanks to Janet Cook.
Click here to visit our pregnancy products shop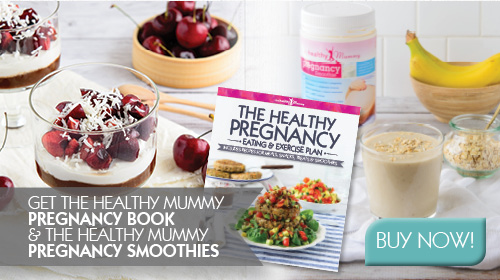 Disclaimer: Always speak to your doctor before changing your diet,taking any supplements or undertaking any exercise program in pregnancy. The information on this site is for reference only and is not medical advice and should not be treated as such, and is not intended in any way as a substitute for professional medical advice..
Our plans promote a health weight gain in pregnancy to benefit the mother & baby and you can read more on this here 
The owners of The Healthy Mummy do not make any representations or warranties, express or implied and shall have no liability or responsibility to any person or entity with respect to any loss or damage caused or alleged to be caused directly or indirectly by the information contained herein and nothing in this disclaimer will limit or exclude any liability for death or personal injury resulting from negligence, limit or exclude any liability for fraud or fraudulent misrepresentation, limit any liabilities in any way that is not permitted under applicable law or exclude any liabilities that may not be excluded under applicable law.