Caren Is Back As Our June Inspirational Mum To Be
We are so excited that Caren is joining us for another month as one of our Inspirational Mums To Be. Over to you Caren!
'Hi ladies!
My name is Caren and I am incredibly excited and proud to announce that the amazing team at Healthy Mummy have asked me to stay on for a second month as an 'Inspirational Mum To Be' for the month of June along with Danielle and Samantha!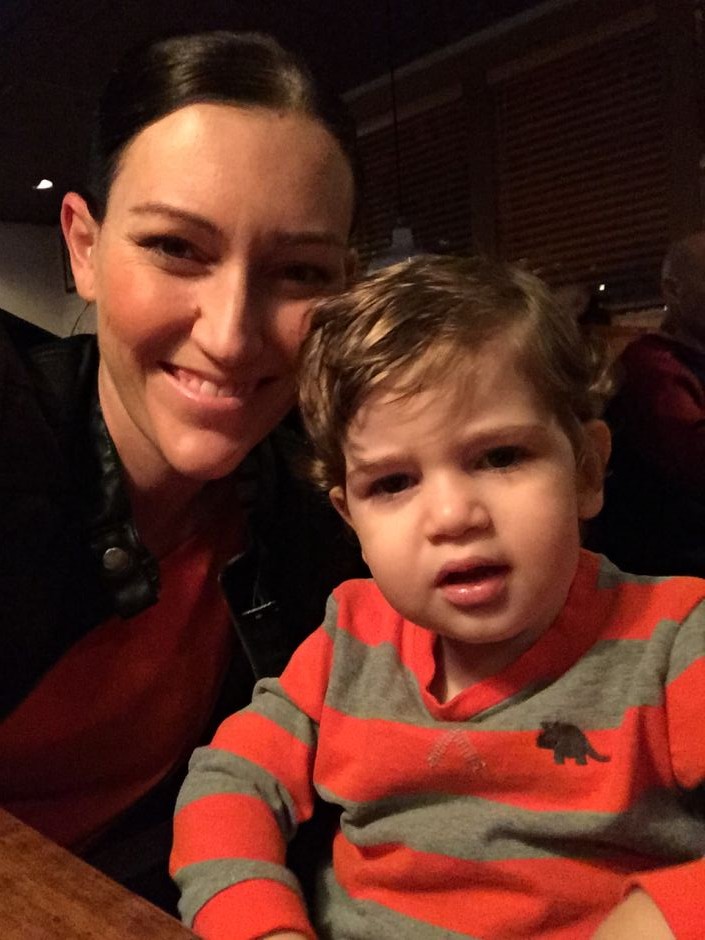 Winter can be a very naughty, troublesome time, as it can be the perfect excuse to dive head first into naughty creamy curries, tender, fall off the bone slow cooked delights and hot, fudgy, chocolatey decadent desserts!
It is also a time where it is just a little too easy to snuggle up on the couch with a hot cocoa and some bad reality television, and shy away from squeezing on our gym gear and getting out into the great (if not freezing) outdoors to get the blood pumping and the body moving.
Well I'm here to say do not fear! The Healthy Pregnancy Eating & Exercise Plan and website have some amazing recipe ideas to tempt and inspire you to create meals, snacks and desserts you would swear would have to be on the no-no list!
The Healthy Mummy website also has some amazing books (both hard copy and e-copies so you can get them right now!) such as the Guilt Free Chocolate Treats & Baking Cookbook (my personal favourite!) and they are so good you won't even notice the difference (but your body and baby will!).
The Healthy Pregnancy Eating & Exercise Plan has some fantastic exercises you can do in your own lounge room (in front of the heater) and you can even do them whilst watching your favourite cheesy reality television show!
Stay tuned to the Healthy Mummy Pregnancy Support Page on Facebook. This month I have a Winter Exercise Challenge for you, where I will get you to prepare an Exercise Schedule (like the one I discussed in my Exercise Tips Blog)!
I want you to commit to just 30 minutes, a few days a week. Create a schedule and share it with us all, and at the end of each week, I'll check in to see who met their goals.
By committing on Facebook it will help keep you motivated and accountable (we don't want to let each other down)!
My goal for June is to help inspire you to get those bodies warmed up and moving with me this winter, to help you have the most healthy and fabulous pregnancy ever!'
Caren x
Click here to visit our pregnancy products shop.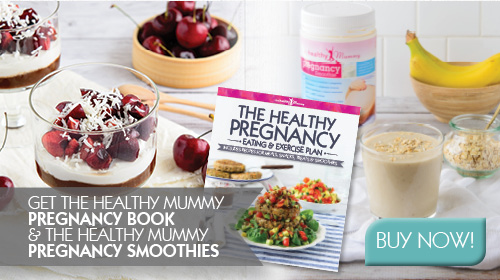 Disclaimer: Always speak to your doctor before changing your diet,taking any supplements or undertaking any exercise program in pregnancy. The information on this site is for reference only and is not medical advice and should not be treated as such, and is not intended in any way as a substitute for professional medical advice..
Our plans promote a health weight gain in pregnancy to benefit the mother & baby and you can read more on this here 
The owners of The Healthy Mummy do not make any representations or warranties, express or implied and shall have no liability or responsibility to any person or entity with respect to any loss or damage caused or alleged to be caused directly or indirectly by the information contained herein and nothing in this disclaimer will limit or exclude any liability for death or personal injury resulting from negligence, limit or exclude any liability for fraud or fraudulent misrepresentation, limit any liabilities in any way that is not permitted under applicable law or exclude any liabilities that may not be excluded under applicable law.