Knowing what's important for a pregnancy diet, what exercises are good to try out and how to feel your best are all important to having a healthy pregnancy.
Having support and inspiration to feel your best during this special time is really important and that's why The Healthy Mummy Pregnancy team have a monthly Inspirational Mum To Be. 
Our Inspirational Mums will share their healthy pregnancy journeys, giving you ideas on how to eat well, snack well, fight morning sickness, cramps, and all the other aches, pains and issues that can come with pregnancy.
This month we are excited to have Caren on board as our first Inspirational Mum. She shares her journey here: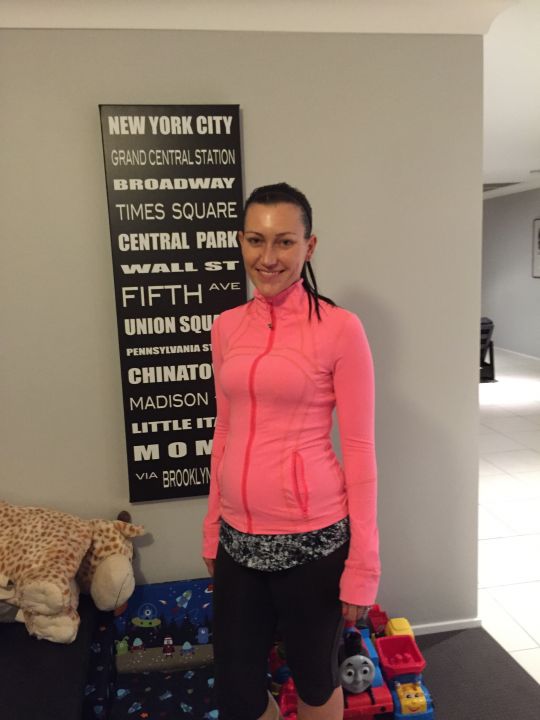 Hi, my name is Caren and I am super excited to have been selected as an 'Inspirational Mum to Be' for the month of May!
I have a beautiful 23 month old son and am 18 weeks pregnant with baby number 2! I work two days a week in a legal office and 24/7 as a mum!
Before falling pregnant with my son I was super fit, healthy and strong. Once I fell pregnant my GP wouldn't let me exercise for the first 12 weeks (super overprotective!) and my fitness went out the window! I figure skate and at the time was training 5 mornings a week with a superhero's metabolism (I could even out-eat my husband without putting on a gram)!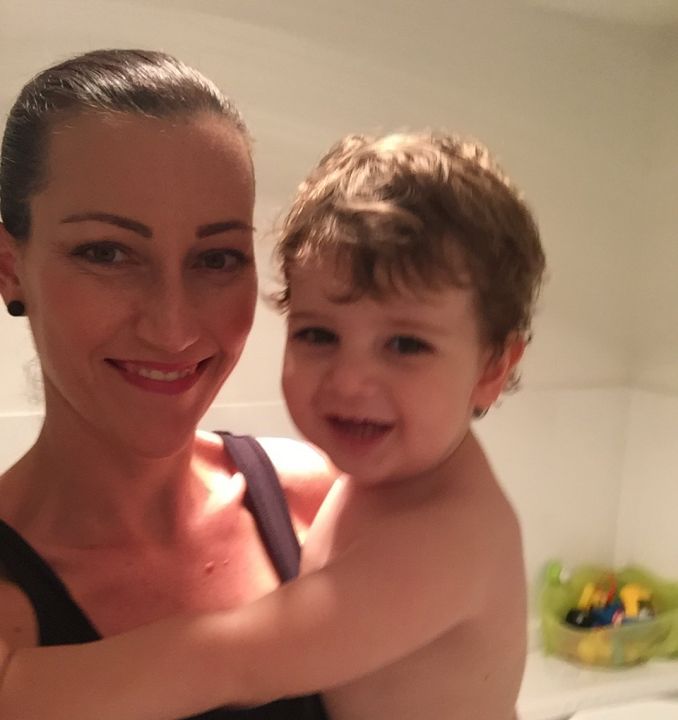 I very reluctantly stopped all exercise but continued to eat the same amount of food and well, you can imagine what happened, helloooooo Goodyear Blimp! I put on double the weekly recommended weight throughout my pregnancy and ended up putting on 26kg!
I was often in tears, miserable, and completely unmotivated, and in hindsight, I believe the major cause was the sudden lifestyle change. I had no idea how beneficial exercising regularly and eating well was, for not only my body, but my mind as well.
I was often told once the baby was born the weight would "fall off" and that I was "all baby" (though my bathroom scales would beg to differ – unless I was carrying a 10 kg baby mid-term!). At 12 weeks I got the all clear to return to exercise and joined a pre-natal exercise group but by that stage my motivation, drive, super strong quads and tight buns had all but turned to mush!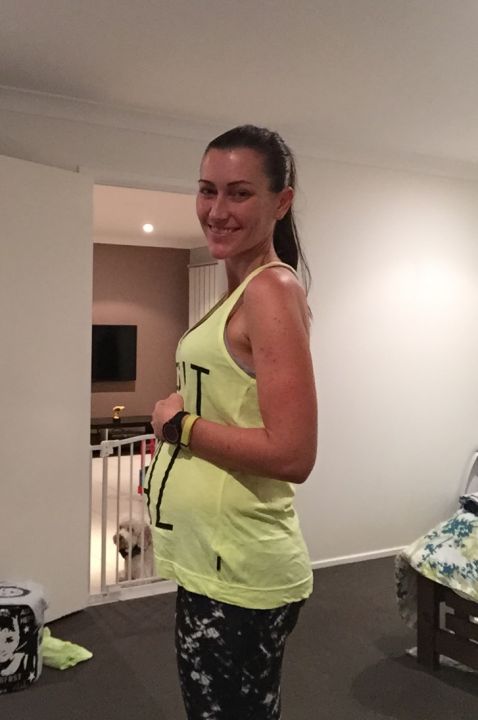 Once my son was born I had a really difficult time losing the weight. I was completely lost until I saw an advertisement for Healthy Mummy. It took me 15 months but with Healthy Mummy's education, recipes, Smoothies and exercise challenges, I got back down to pre-baby weight in January 2015.
Not long after dancing my happy dance, I fell pregnant with baby number two! As with most mums who have battled the war with losing baby weight, I was quite anxious about watching my new flat tummy inflate again, and I was so relieved when Healthy Mummy announced the brand new Pregnancy Support Group and Pregnancy Products.
The timing could not have been more perfect for me! I immediately joined the new Facebook support group and met all of you wonderful, courageous, supportive mums who understand exactly how it feels to juggle the fear of undoing all that hard work, the guilt of feeling that way, mixed with the joy of being pregnant! It's one hell of a roller coaster, and don't get me started on the morning sickness, constipation, pregnancy lactose intolerance and mood swings!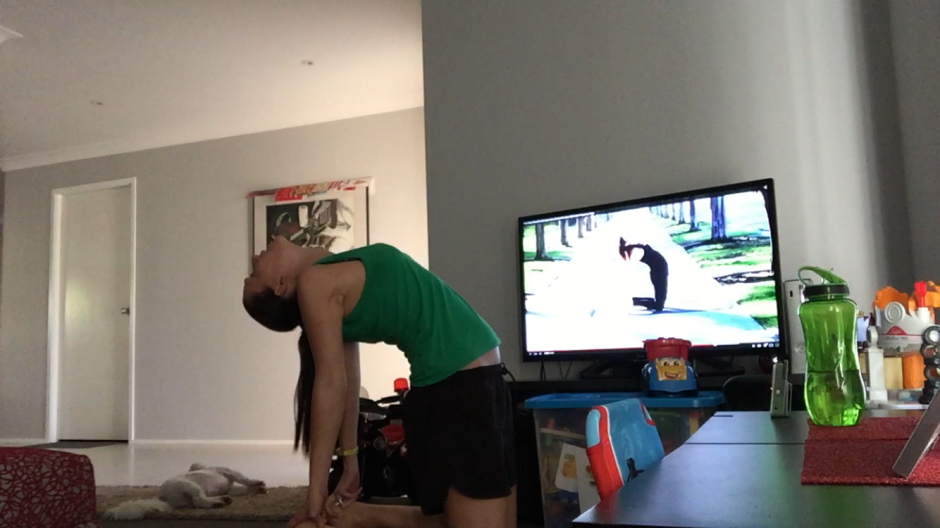 I truly wish I had Healthy Mummy in my life the first time around! The new book is amazing and even hubby and my toddler love the recipes! The Healthy Mummy Pregnancy Smoothies saved my life in the first 12 weeks of toilet hugging, and the new support group has motivated me to remain fit and healthy. I love being able to give back by supporting other women the way they have supported me!
Thanks to The Healthy Mummy Pregnancy range and support tools, I have kept up with my exercise and my weight has remained in the "normal healthy weight gain". The Healthy Mummy Pregnancy team have taught me to love exercise and healthy eating, and I really believe it helps stress, anxiety and getting through daily life as a mum and a mum to be!
I can't wait to share with you some of my strategies for eating well and exercising regularly, and how I motivate myself so that we can all be the healthiest, happiest mums, and mums to be that we can!
Caren Reynolds x
Click here to visit our pregnancy products shop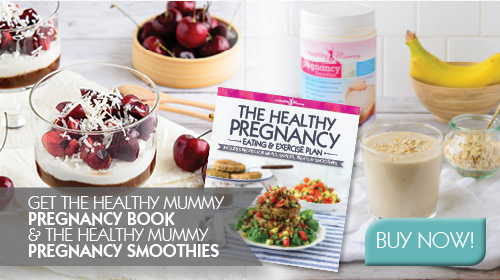 Disclaimer: Always speak to your doctor before changing your diet,taking any supplements or undertaking any exercise program in pregnancy. The information on this site is for reference only and is not medical advice and should not be treated as such, and is not intended in any way as a substitute for professional medical advice..
Our plans promote a health weight gain in pregnancy to benefit the mother & baby and you can read more on this here 
The owners of The Healthy Mummy do not make any representations or warranties, express or implied and shall have no liability or responsibility to any person or entity with respect to any loss or damage caused or alleged to be caused directly or indirectly by the information contained herein and nothing in this disclaimer will limit or exclude any liability for death or personal injury resulting from negligence, limit or exclude any liability for fraud or fraudulent misrepresentation, limit any liabilities in any way that is not permitted under applicable law or exclude any liabilities that may not be excluded under applicable law.