Caren is our Inspirational Mum to Be for May and she has been sharing her tips on enjoying a healthy pregnancy with healthy pregnancy eating and exercise. Today she talks about staying motivated to exercise during pregnancy.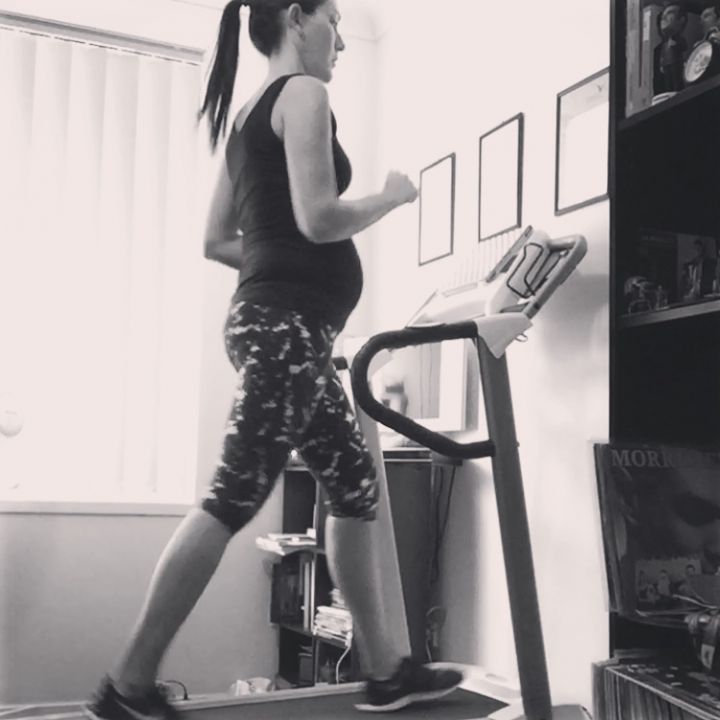 Hi ladies!
My name is Caren and I am the 'Inspirational Mum to be' for the month of May.
I am often asked how I stay motivated to exercise so today I thought I would share with you a little insight into how I motivate myself to exercise and stay fit in my pregnancy.
I have a few reasons to exercise regularly (such as issues I had with my hips, knees and joint pain caused by the sudden weight gain in my first pregnancy, and the months of physio and expense to rectify it afterwards) but my main reason is for the mental and physical health benefits I gain as a result of exercising every day, for both myself, and for my bub-to-be.
I had never been much of an exercise fanatic. Don't get me wrong, I had always tried to stay in shape – I come from a Maltese background so if I don't exercise regularly I gain weight very quickly (thanks Mum!). But let's face it, before falling pregnant with my first, the most running I had ever done voluntarily was after hearing the Home Ice-cream van "ding ding" half way down the street!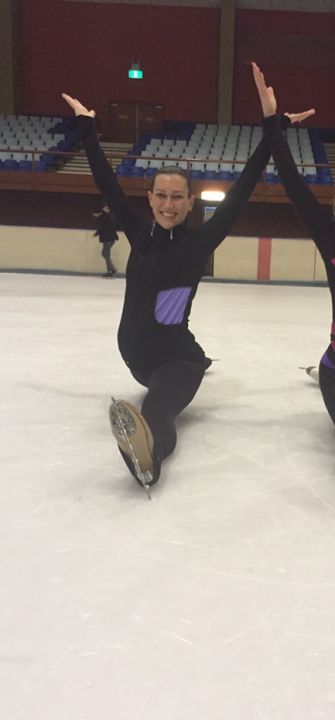 I'd always exercised here and there, and I loved my skating, but the thought of spending any time on a treadmill or sweating it out in a cardio class? Well I'd rather sit and watch paint dry. Once I had my son, I signed up with a post-pregnancy exercise group class (I liked to call it the 'new mummy zombie brigade') and I really started to enjoy exercise for the first time in my life.
It wasn't easy at first, I remember the first session we had to do sit ups. I thought to myself, "Yep, no worries, I can do sit ups all day!". Well it was like the episode "Fat" on Absolutely Fabulous. I was sprawled out on the grass and while everyone else was on their way to 20, I was still trying to do one! Like Edina Monsoon I thought to myself "um, I can move my eyes, does that count?!".
In all seriousness I was actually quite gutted. Slowly however, week after week I started to be able to do more, and push myself a little harder. I remember the first time I made it one lap across the football field and back without dying (obviously the shorter width, not the length- I'm not Jana Pittman after all!) I was ecstatic! I discovered the Lose Baby Weight/Healthy Mummy meal plans and Challenges and the fitter and healthier I became, the happier I was, and the more I enjoyed exercise.
Once I fell pregnant with number 2, I was determined to keep up my exercise as best I could. I refused to be that miserable sad sack lying on the couch with my bag of Doritos for nine months, and then spend another 20 months after the birth hating myself and trying to lose the weight again.
Despite constant protests and worries from my Mother "Oh Caren, is it really safe for you to be jogging/Zumba/ice skating/ high-wire walking?" (joking on the last one) I think continuing with my (modified) exercise routine made the first half of this pregnancy so much easier, happier, healthier and enjoyable.
Now don't get me wrong, this time around I've spent my fair share of time staring into the toilet bowl (and not after an awesome night on the town) but I find when I'm feeling really down in the dumps or sick, getting my heart pumping turns my mood right around!
I try and ensure I exercise for at least 30 minutes a day, be it walking, doing a Zumba or pre-natal yoga class, some light strength training or dancing around the house with my toddler.
When I'm feeling super tired or morning sick I have a ten minute deal with myself. I promise just ten minutes of exercise. If I feel worse or just as bad after ten minutes I can stop. Now ladies, ten minutes is no time at all! It's the time it takes to have a shower and get dressed (unless you have a 23 month old monster like me, then it's a 10 second shower and 9 min 50 seconds chasing him around the house to recover the toilet brush, whilst covered in soap suds!!!).
So I tell myself, I will give it ten minutes. If I survive that and can keep going I'll do another ten minutes, and if I'm feeling fighting fit, then what's just ten minutes more?
I find that just thirty minutes of exercise a day keeps me happy, healthy and most importantly for my family, sane, and not a crazy/stressed/crying psycho mum!

On the days that it is all just too much (you know the kind of day I'm talking about- your toddler has chucked a king sized wobbly in the middle of the grocery store and then you come home to find your fur-baby has emptied the contents of your rubbish bin throughout your house- speaking from personal experience!). I turn to the stretches and exercises in the new Healthy Mummy Pregnancy Eating  & Exercise Guide to leave me feeling nice and relaxed and calm.
The exercises in the book can easily be incorporated into your everyday routine, and I find that as I am growing rounder, I am also growing stiffer and more uncomfortable, and a daily dose of the book exercises and stretches help me loosen up and start my day with a clear mind.
Now I have one more secret for you. I'm a little bit OCD and I'm a closet organisational freak. There's nothing more I love than a checklist, and the satisfaction I get from ticking off a 'to-do-list' is a little bit scary! Therefore, I treat my exercise planning like an agenda for a meeting at work.
I plan a month at a time (see example below). I schedule in a workout for each day (depending on what I have on and if I'm working). At the end of the day I check off the day's exercise and the little OCD part of my brain jumps with joy! I find that if I can't tick off that day's exercise, I can't sleep, and it motivates me to go do it quickly so I can have a shower and curl up in bed with a good book.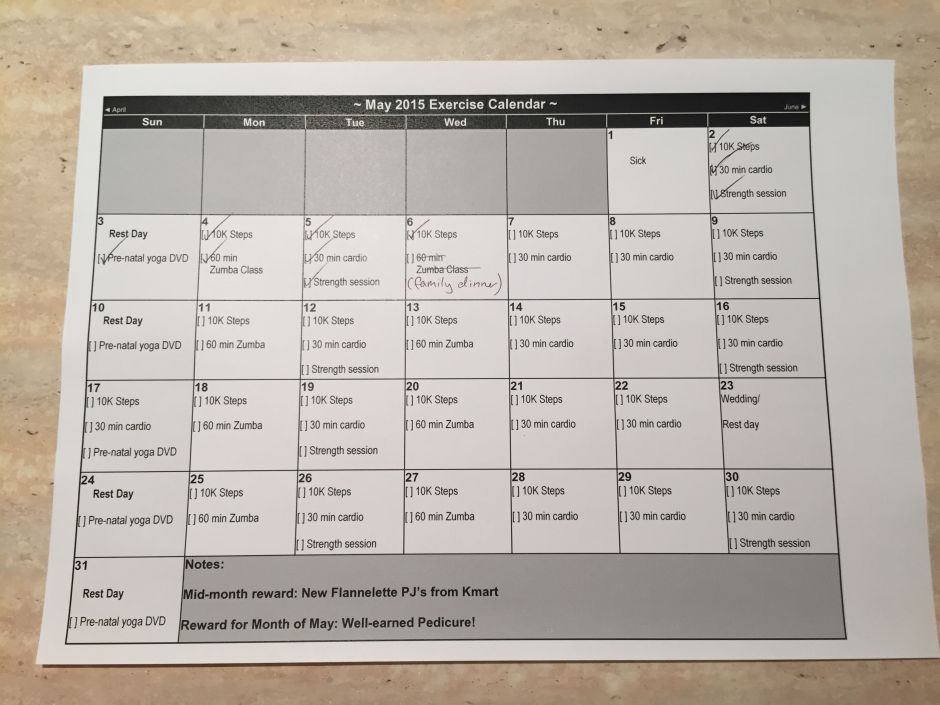 At the end of the month, if I have ticked off all my boxes (other than unforeseen circumstances like being ill and family commitments), I earn myself a little reward. It does not have to be something big – I usually pick something to make me feel special, like a new pair of flannelette pyjama bottoms or a manicure. Learning to give yourself non-food related rewards is all part of the change of mindset to make a healthier you and a valuable tool.
No matter what it is that works for you, trying to squeeze in a little exercise every day (subject to your Doctor or Midwife's advice) will leave you feeling happier and healthier and benefits you in so many ways.
So my advice to you today is, give my ten minute deal or my exercise schedule a go, they may just give you a brand new outlook and lease of life too!
Caren x
Click here to visit our pregnancy products shop.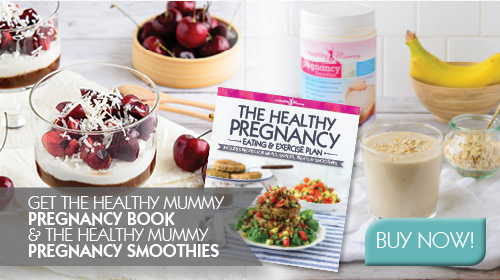 Disclaimer: Always speak to your doctor before changing your diet,taking any supplements or undertaking any exercise program in pregnancy. The information on this site is for reference only and is not medical advice and should not be treated as such, and is not intended in any way as a substitute for professional medical advice..
Our plans promote a health weight gain in pregnancy to benefit the mother & baby and you can read more on this here 
The owners of The Healthy Mummy do not make any representations or warranties, express or implied and shall have no liability or responsibility to any person or entity with respect to any loss or damage caused or alleged to be caused directly or indirectly by the information contained herein and nothing in this disclaimer will limit or exclude any liability for death or personal injury resulting from negligence, limit or exclude any liability for fraud or fraudulent misrepresentation, limit any liabilities in any way that is not permitted under applicable law or exclude any liabilities that may not be excluded under applicable law.