Caren is our Inspirational Mum To Be for May, you can read her story here. Today she shares her thoughts on the delicious and nutritious Healthy Mummy Pregnancy Smoothie and how it has helped with her with morning sickness and tiredness during pregnancy: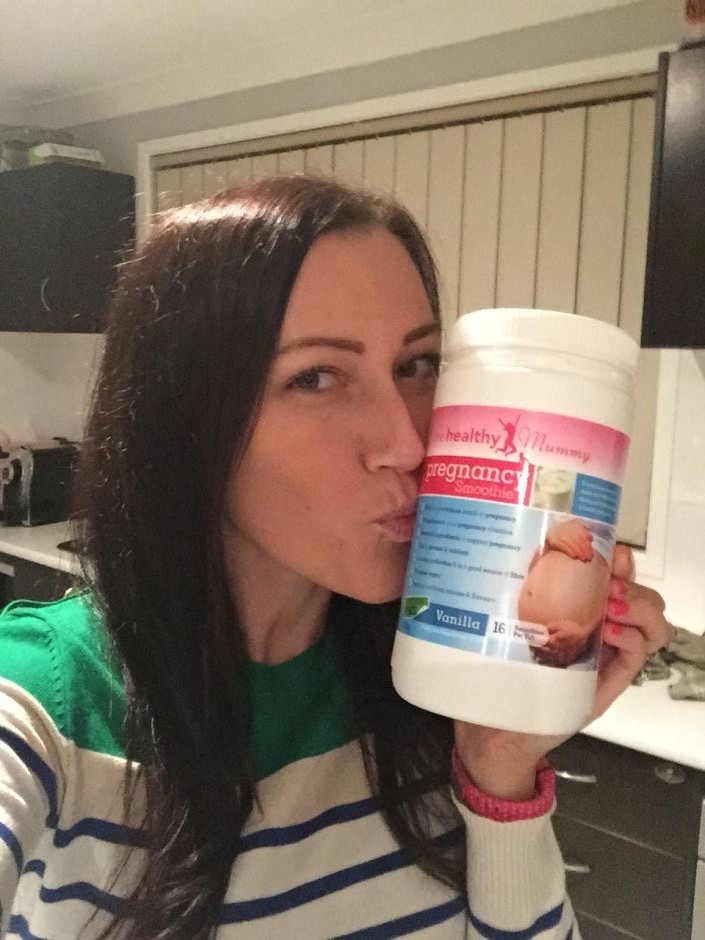 I have been using the Healthy Mummy Pregnancy Smoothie since I was about 10 weeks pregnant. Throughout my first 14 weeks, I suffered with morning sickness related nausea and vomiting. I had difficulty eating anything before lunch time, and by that time, I was feeling beyond awful as the longer I went without food in my stomach, the sicker I felt and onwards ran the vicious cycle.
I ordered the Healthy Mummy Pregnancy Smoothie after reading the wonderful success stories the beautiful ladies on the Healthy Mummy Pregnancy Support Group on Facebook were reporting.
I was like a little kid on Christmas morning when the postman knocked on my door with my special delivery! I immediately made a smoothie with the Healthy Mummy Pregnancy Smoothie mix, banana, milk, cinnamon and ice. Not only was it the first thing I could actually stomach in the morning for some time, but it was incredibly delicious and I felt invigorated and energised for the first time in weeks!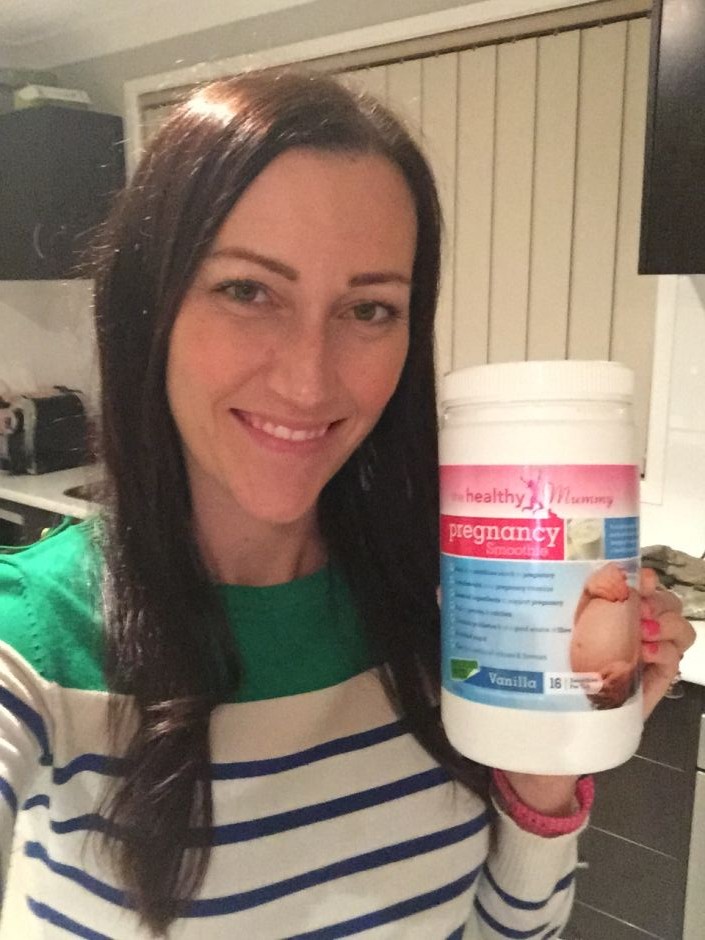 The smoothie is not a meal replacement, but a snack that packs an amazing punch of vitamins, minerals and all the good things we need to get us through the day. Now that my morning sickness has subsided, I find the smoothie is a perfect pick me up and recovery after a workout as it is high in protein and essential goodies. It is also a fabulous morning or afternoon tea snack when you need a pick me up.
The smoothie has an infinite range of possible flavour combinations, my only regret was that it wasn't around for my first pregnancy!
Click here to visit our pregnancy products shop.