Carlie Sutton Loses 11.8kg With The Healthy Mummy
I Started The Healthy Mummy weight loss plans and my healthy mummy journey 4months ago and I have found it the best lifestyle change for not just me but my whole family!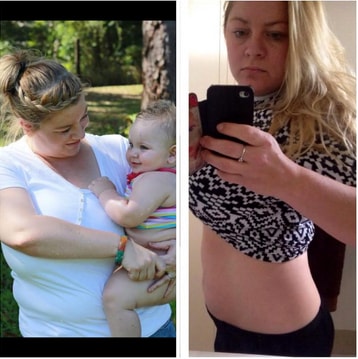 I've always struggled with my weight and have previously lived an unhealthy lifestyle which contained mostly take away food, soft drink and sweets… I was diagnosed with PCOS in early 2001 and found it extremely hard not just to conceive but to lose weight, I tried everything from fad diets, weight loss tea, just eating soup and weight loss tablets, which were all unsuccessful and soon after I was back to my unhealthy ways.
Then with help I fell pregnant in 2011, and the weight just piled on, I put on 14 kg but thought I would lose all the weight when I started breast feeding, well that's what I was told! I was WRONG!
Just before I had my beautiful girl in 2012 I was 91 kg and I was feeling miserable, tied, grumpy, my skin was terrible and I was genuinely unhappy. After I had her and losing fluids etc I weighed 83.9 kg …that was until I started The Healthy Mummy and wow I was impressed!..I found it was really catered for busy mums, it was easy to follow and EXTREMELY yummy!!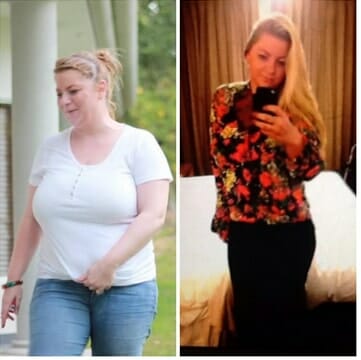 Since finding The Healthy Mummy I've already lost 11.8 kg and counting! I feel amazing, I have a lot of energy, my whole family is benefiting, my clothes fit and I'm showing my daughter how to live a happy and healthy life, so that she doesn't have to struggle like I did.
I found the meals and healthy mummy smoothies easy to make, very tasty and affordable. (Even my fussy 2year old loves them!)
I have finally got my life back and proved that even with PCOS it is possible to lose a good amount of weight each week, but most important I'm happy and healthy!
I can't recommend or thank The Healthy Mummy enough for there amazing products. They have changed my life!
I have just over 7kg to go to get to my goal weight and I'm loving every minute!
Thank-you for making me look and feel fantastic!
Carlie x
Need to stock up on Healthy Mummy Smoothies? Then see our shop here
And join our 28 Day Weight Loss Challenges here