I have now lost 24.1kg and I contribute that to being really organised and utilising the resources available from The Healthy Mummy and using the healthy mummy weight loss plans
In years gone by I would go to the supermarket, buy a few days' worth of food and never plan very far ahead.  This usually meant that a few days later I would be out of fresh food, have nothing to make for dinner, nothing to snack on and no time or energy to go to the shops.
So what's the quickest way to get food – a drive-thru or take-away store!  So when I started on the 28 day diet and exercise plan it was life changing because all the work and organising was done for me.  I used the weekly shopping list, bought everything in one big shop.
The other big thing I learnt this fortnight is the value of incidental exercise and keeping active through daily routine. .
That's where the healthy mummy post pregnancy DVD has been really helpful breaking down the exercises into small 10-15 min blocks.  I've also enjoyed the exercises set in the 'eat, move, lose' challenge because they are so easy to do around the house.  I've also been trying to incorporate little things outside the house like parking a little further away from the shopping centre door and walking up the ramps instead of taking the lift.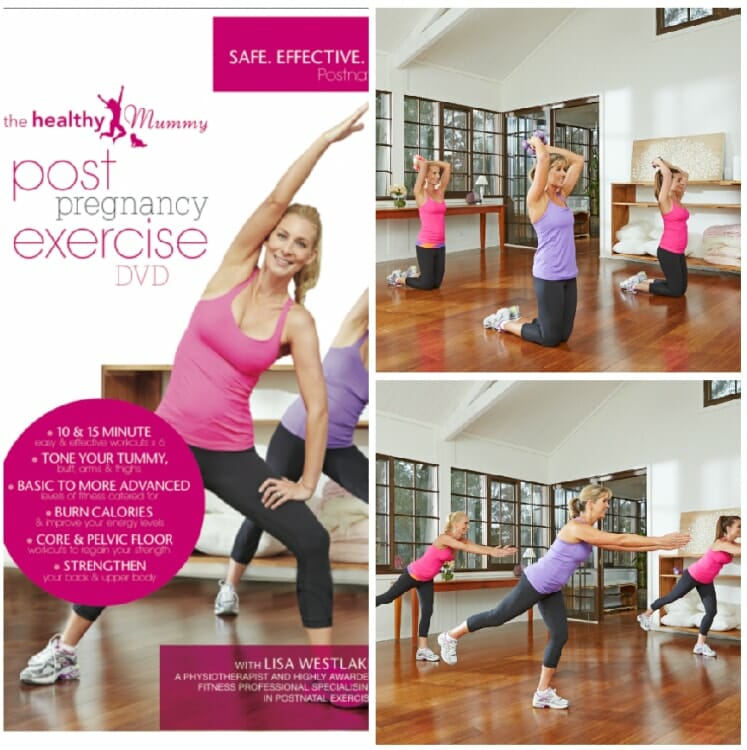 I've been really enjoying my healthy mummy smoothies for lunch this fortnight and I tried a few new ones including adding coconut – it was so good, I hope to move out of my comfort zone and try a few more recipes before the end of the month.
My biggest tips from what I have learnt this fortnight are:  be organised and plan your meals, it will minimise your need to grab a quick unhealthy snack or meal.  Be kind to yourself, have goals but make sure they are realistic to fit in your current lifestyle.
Weight/Measurements:
Weight: was – 89.9 kg   now – 65.8kg
Total loss: 24.1kg
Really happy with these weight loss results, I'm now 4.2kg under my original goal weight of 70kg and not only I am maintaining my healthy lifestyle and weight but increasing my fitness levels – the increase in thigh measurement must be muscle gain!
I have achieved a weight loss far greater than I thought possible when I started this journey and I highly recommend The Healthy Mummy to everyone who asks me how I lost the weight.
Thanks so much
Carolyn Bickers
GET YOUR 10% DISCOUNT
If you are ready to lose weight then The Healthy Mummy plans offer a healthy and safe exercise and diet plans that are safe if you are breastfeeding and you can use code LOYALTY for a 10% DISCOUNT at the checkout. Plus we have Cookbooks, Calorie Bibles, Exercise DVD's, Meal Replacement Smoothies and Our 28 Day Plan in our shop.