Casey Breastfeeds and Loses Her Baby Weight
Here is Casey's story on how she lost her pregnancy weight. Go Casey!! You are looking super fit!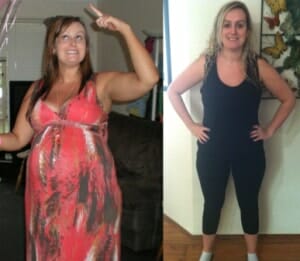 During my pregnancy I put on 20 kilograms and when I had my son only 4 of those came off after his birth!
I wanted to lose my pregnancy weight so was research several diets. I desperately didn't want to comprimise my milk supply was incredibly happy when I cam across the Healthy Mummy Range of products and site.I purchased the 28 diet and exercise plan that same night and started immediately. I also read some of the inspiring stories about other women's weight loss which made me realise I could do this too. I thought that one day I would be able to share my success story like the other ladies. And here I am doing that now!!!
I have lost 13kilos so far and have only 3 kilos to go. I know I can do it now. My increased energy levels mean I have been able to incorporate more exercise in my day. I feel stronger and fitter for my growing family and always thought after having children that I would find it difficult to exercise. Well I was wrong! The Healthy Mummy Plans and the diet and exercise tips have motivated me through this journey.
Thank you to everyone that has helped me a long the way. I recommend it to everyone and thank you again.
Regards,
Casey Bird
Everyone's journey after having a baby is different. If you are having difficulty with losing some weight and feel emotionally and physically ready, then have a look at our plans.