Casey Jones has been following the Healthy Mummy Weight Loss plans and has now lost a total weight loss of 12.7kg and is feeling fantastic!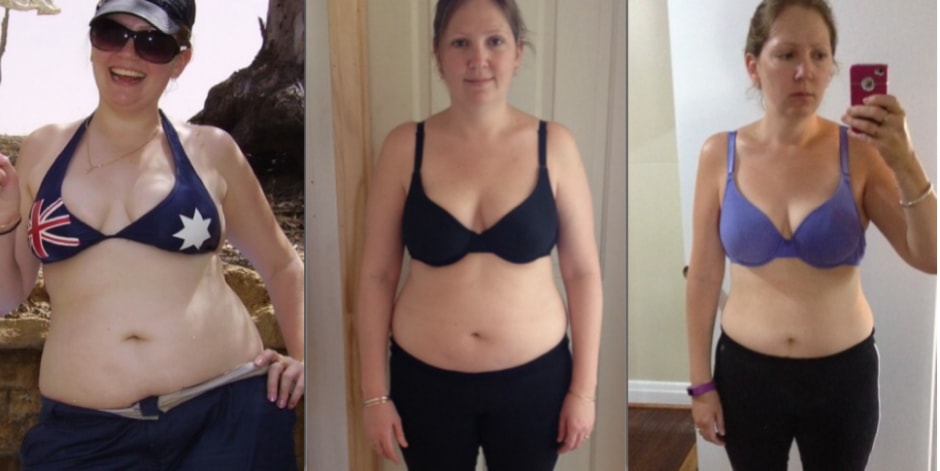 Hello lovely ladies,
I first started my weight loss journey with The Healthy Mummy on the September 28 Challenge which my sister insisted I sign up to with her.
To be honest, I wasn't 100% convinced at first as I have been on many diets in the past which have either been too hard to stick to, haven't worked or I have just given up on. Turns out I absolutely LOVED the program and I have continued on to complete the November 28 Day Challenge, and am now beginning this one.
The thing I love most about the challenges is that the recipes are so quick and easy to prepare, they are adaptable and just plain delicious. It has really opened my eyes to a whole new way of cooking and generally living a healthy lifestyle. I can truly say that I feel like I have found a program that doesn't make me feel like I am on another dreaded "diet".
I am so looking forward to kicking off the new year with a bang and jumping into this challenge head first. I can't wait!
I started with Lose Baby Weight on the 1st of September (10.5 months post pregnancy with my first baby) weighing in at 81.5kg. In December I was 71-72kg (my pre-baby weight) and in mid January I am now 70kg.
I also love Healthy Mummy Smoothies and I must admit they are so much more filling than I ever thought they would be. Also, I was a bit unsure about how they would taste but I am yet to come across a smoothie recipe I have not enjoyed.
My favourites to date are the super antioxidant smoothie, the chocolate frappe and the berry & banana bang. Delicious, filling and full of healthy goodness for a much needed energy kick after a rough night's sleep with the little one.
A good little tip to help keep you motivated while working out – Make a playlist of your top 10 favourite songs. Each song is about 3 minutes long, so that's 30 minutes of work out music. And the more upbeat, the better!
If there is one thing I can say to get you motivated to join it would be "if I can do it, anyone can!" So jump on board and we'll shed these extra kilos together. You won't regret it!
Casey Jones