A Melbourne mum is pleading for visitors to steer clear of babies if they're sick, after her twins caught a life-threatening virus from a visiting friend.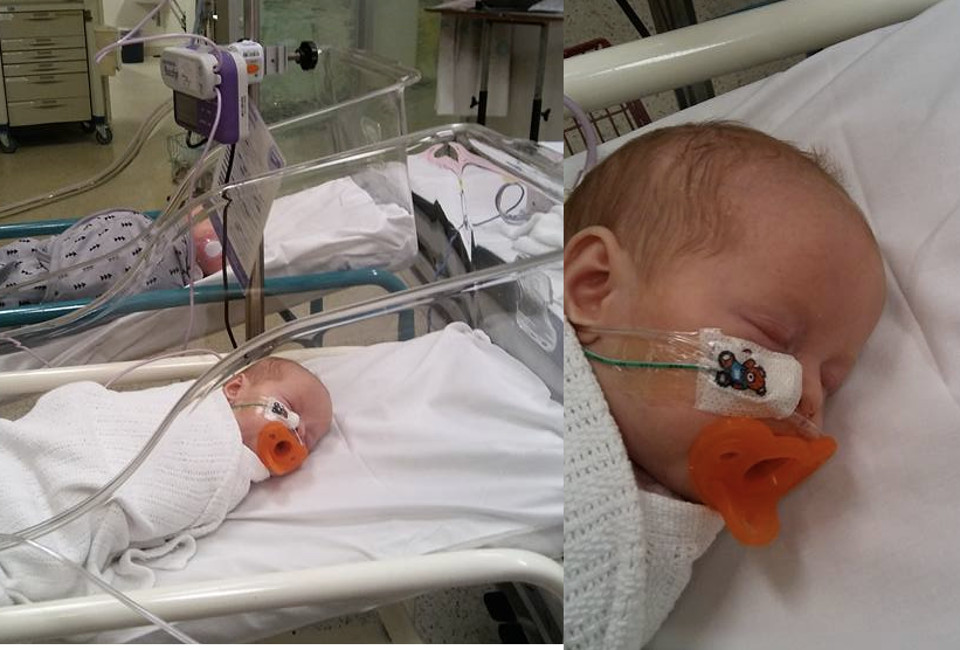 Six-week-old twins, Harper and Harlow, have been in hospital for a week after catching a cold virus from a visitor.
'Parents Are Surprised A Cold Can Cause This'
Laura Wallis explained to The Healthy Mummy that a week ago she noticed one of the twins, Harper, was getting a cough.
"By the nighttime she was not feeding and blue. So I called an ambulance. She was admitted to NICU for two days, then on Thursday both girls stopped feeding and Harper once again went floppy and blue."
The mum-of-four said Harper began breathing rapidly, before being taken by ambulance to hospital once again.
"When I got to hospital Harper had been put on oxygen and a feeding tube put in. Then Harlow had a feeding tube put in. Harlow needed a small amount of oxygen yesterday."
Doctors told Laura that the terrifying illness was caused by someone with a cold coming near her twins, prompting a warning from the distraught mum.
"My advice would be if you feel unwell or have any signs of being unwell stay away as it is not worth the risk," she told The Healthy Mummy.  Laura shared her warning via a Facebook post, and she says many parents are surprised that a cold can cause such a severe illness in babies.
What Is Respiratory Syncytial Virus (RSV)?
Laura has been told by doctors that the twins have contracted Respiratory Syncytial Virus (RSV), which presents like a bad cold in adults, but can be fatal for newborns.
The Royal Children's Hospital Melbourne explains that RSV is an infection of the lungs and breathing passages, and in children it can cause a runny nose, coughing, wheezing and fever. It can cause breathing issues in children with asthma, and is a common cause of bronchiolitis and pneumonia in children under one-year-old.
To prevent the spread of RSV, Health Direct recommends:
Washing your hands – soap and water kills the virus.
Keeping infected people away from others, especially babies and older people.
Not sharing cups, glasses or cutlery with people who have colds.
Covering your nose and mouth if you need to sneeze or cough.
Throwing out tissues as soon as you've used them.
More information on RSV and children can be found here. And make sure you read our 10 essential rules to follow when visiting a newborn.