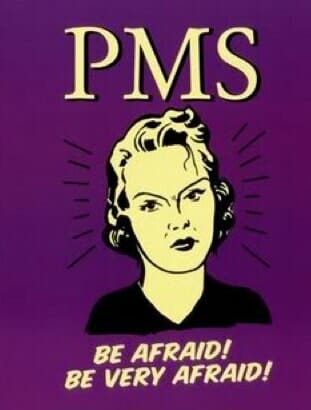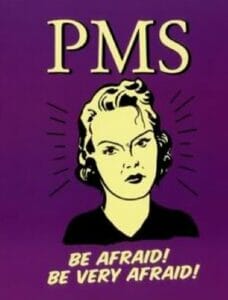 Premenstrual tension (PMT) and premenstrual syndrome (PMS) are terms used interchangeably to refer to the physical and psychological changes which occur in the 7-14 days before a women's period begins.
Symptoms vary for different women. They can be mild or debilitating and can cause a huge impact on your life. If you don't know what your triggers are you could potentially be making things worse for yourself. Nutritionally speaking there are foods that can help you get through this hormonal stage in your cycle.
The amino acid 'tryptophan' serves as a precursor for serotonin, a neurotransmitter that helps the body regulate appetite, sleep patterns, and mood. Because of its ability to raise serotonin levels, tryptophan has been used therapeutically in the treatment of a variety of conditions such as insomnia, depression, and anxiety.
Foods such as turkey, chicken, venison, tuna and soybeans are good lean sources of tryptophan. For a late night snack why not try Pumpkin seeds with natural yoghurt as they are both protein-rich tryptophan sources and will also positively impact on  blood sugar levels to prevent mood disturbances associated with PMT/s and low blood sugar.
To tame those hormones also include plenty of brassica family vegetables such as cabbage, cauliflower, broccoli and brussels sprouts to help reduce excess oestrogen levels.
If you know you become 'crabby' during this time consider preventing mood swings by avoiding stimulant foods such as sugar, caffeine, artificial sweeteners, preservatives, additives and artificial colours. Caffeine addicts are more prone to anxiety as caffeine causes a surge in a number of neurotransmitters that initiate an anxiety response.
As a supplement Vitex agnus-castus* is an inexpensive herb used for gynaecological complaints that can easily be found in the local chemist or health food store. It contains a number of active constituents, including flavonoids, iridoids, alkaloids and volatile oils. The mode of action of Vitex agnus-castus is not known but improvements have been seen with regard to irritability, mood alteration, anger, headache and breast fullness.
If you are someone affected by PMT/s why not try some of my interventions next time around and give the hubby a break once in a while 🙂
Written by Elisha Danine ~ Nutritionist
*IMPORTANT: Vitex agnus-cactus has traditionally been used to help support breastfeeding, although please note that it does affect hormone levels.There is always  the possibility that a developing baby could be adversely affected. No woman who is
breastfeeding a baby should ever take any medication or herbal supplement without first clearing this with her doctor and pediatrician.
Special Offer & 10% Discount
If you are ready to lose weight then The Healthy Mummy plans offer a healthy and safe exercise and diet routine that are safe if you are breastfeeding and you can use code LOYALTY for a 10% DISCOUNT at the checkout