After struggling to conceive, this couple now has QUINTUPLETS!
Christmas is such a special time for new families to be together – so you can imagine just how EXCITING it is for these busy new parents of quintuplets!
Briana and Jordan Driskill have five little ones to share the festive season with! But their journey to parenthood wasn't an easy one.
Read their incredible story here…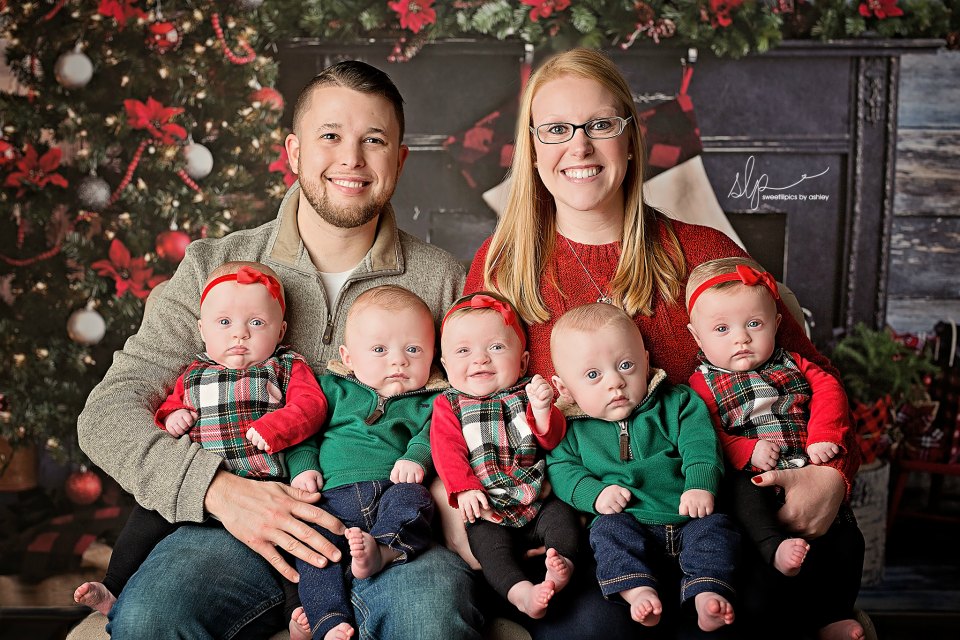 Five surprise babies
Briana suffers from polycystic ovary syndrome PCOS, which can sometimes make it harder for women to conceive. After two years of trying with no success, the South Kentucky based couple decided to try IUI (intrauterine insemination).
However, sadly their first four attempts failed.
"We almost gave up. We took a six month break and decided to try one more time," Briana tells Babble.
Luckily, the fifth time was a success and they soon found out they were expecting FIVE babies.
"I like to say I got a baby for every IUI attempt."
Briana was on bedrest for the last six weeks of her pregnancy to give her babies a better chance of survival, and they were born at 28 weeks gestation.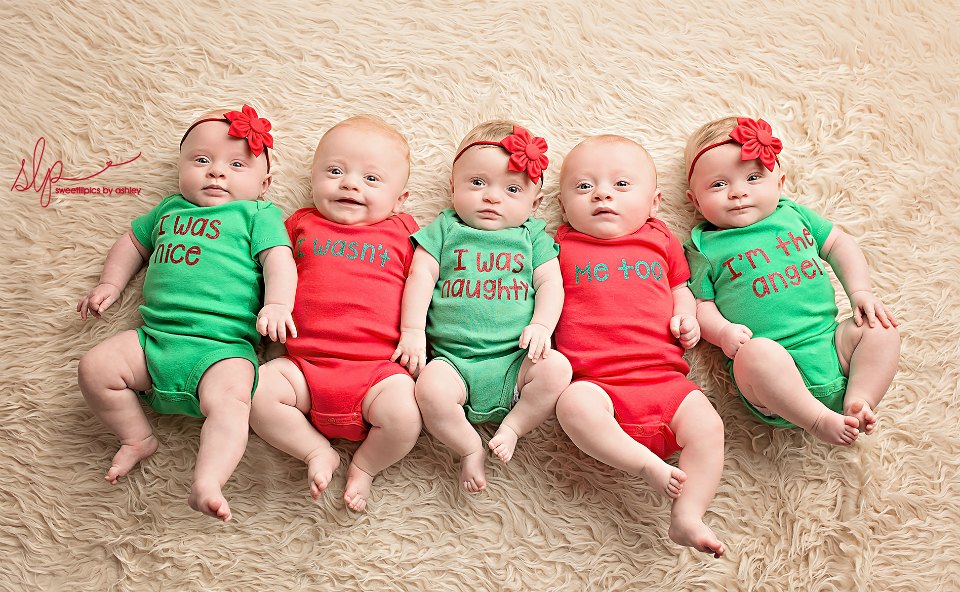 Merry Quintmas
Zoey Hart, Asher Blaze, Dakota Faith, Gavin Lane, and Hollyn Grace Driskell are now all thriving and are six months old.
To celebrate their first Christmas, Briana and Jordan recruited photographer Ashley Childress of Sweetlilpics for a sweet festive photoshoot.
Look how cute the pics are!
As you can imagine, splashing out on one or two babies under six months let alone five is tough on finances – so Briana and Jordan have put together an Amazon wish list and also a GoFund me page.
Thanks for giving us permission to share your story with us, Briana. We love the pics and hope you and Jordan have a magical time with your quints for your first Christmas together as a family.
Join our New Mums Facebook Support Group
If you recently gave birth and or a new mum who would LOVE to connect with other new mums about all things baby health, losing the baby weight, becoming active after baby and staying on top of your health – be sure to check out our NEW MUMS FACEBOOK SUPPORT GROUP.
The Healthy Mummy has multiple private and JUDGEMENT-FREE groups you can access (for free) and exchange tips, tricks and experiences with other new mums.
It's also a great place to get access to (and share) family-friendly recipes and Healthy Mummy Smoothie creations (which are known to help boost breast milk supply and compliment healthy nutritional intake while breastfeeding).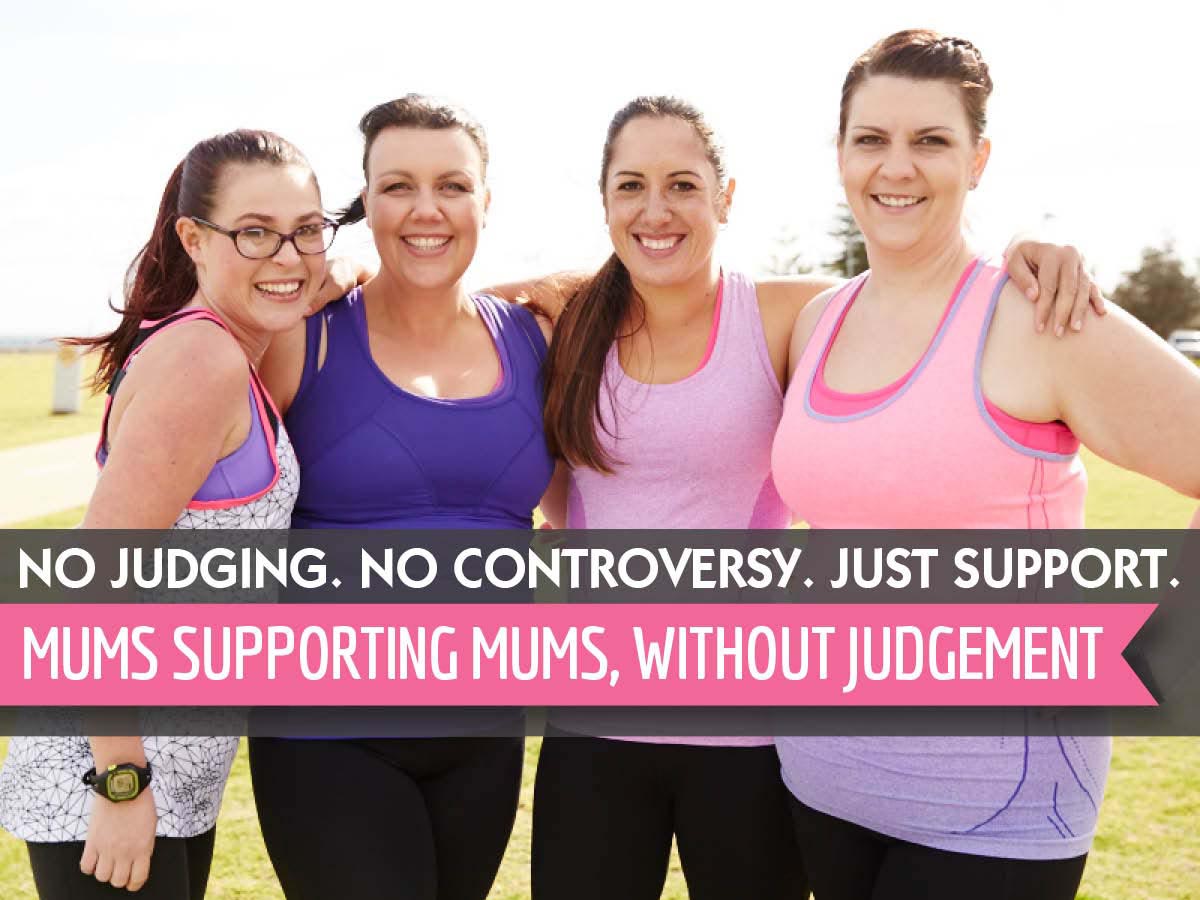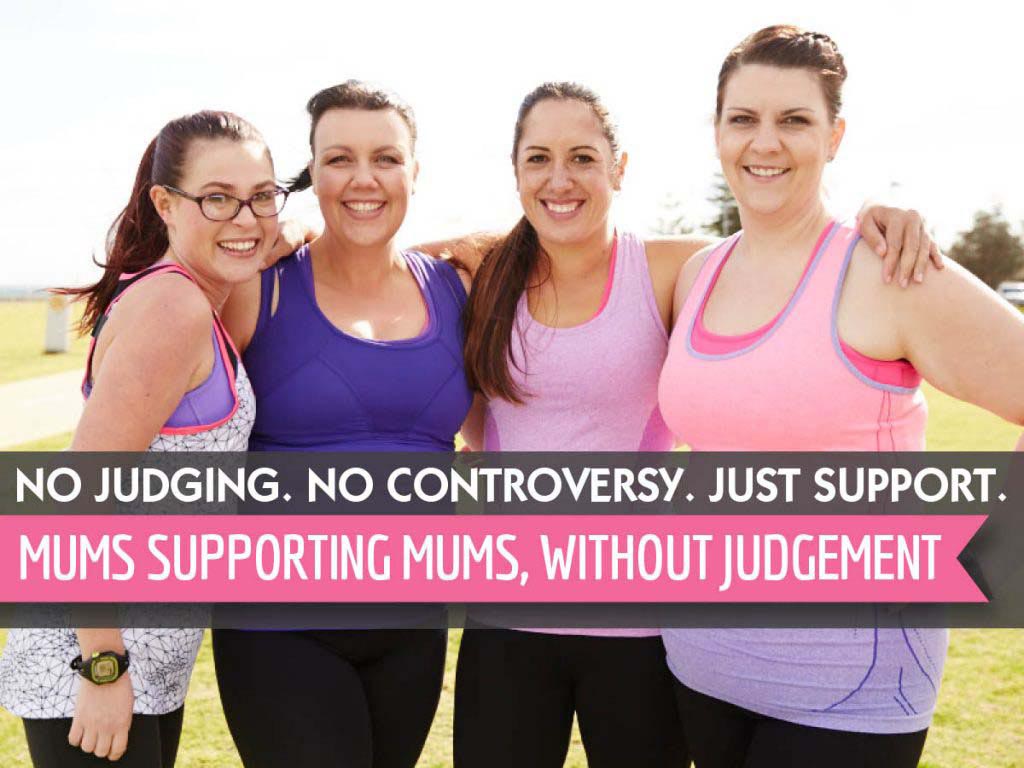 You can learn more about our other Private Facebook Support Groups and Facebook Pages to follow HERE.