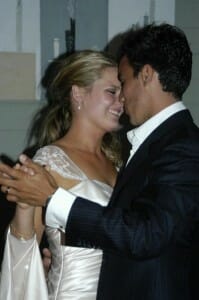 I have talked about the need for personal time, personal goals and hanging up the Mummy hat momentarily. But what about couple time, date night or saying hello to our partner or father of our child?
We have had a hectic 6 months with moving to a new place with no support network, setting up house, schools, and of course finding jobs. We have also had a few sicknesses with the kids over winter which has led to a lot less sleep from our usual sleepless nights. So really, we have had hardly any couple time.
It is so important though.
We often give so much of ourselves to our children and to the outside world, whether our work, friends or colleagues. We sometimes forget to give energy to our own relationship with our husband, boyfriend or partner in life.
My 3 year old is slightly obsessed with princesses and marriage. I am not overtly thrilled by it all as although a fairytale makes a great story, the pessimist and sceptic in me gets nervous that she will associate these stories too closely with real life. Anyway, that was not my point. My point was suppose to be that she loves the idea of marriage and dressing up at the moment and I showed her our wedding album (the picture above).
It has been a while since I have looked at our album and I was taken by surprise by how much I have aged!!! Ahhhh!! Although it was lovely to look at how adoringly my husband and I looked into each others eyes. So much love.
Don't get me wrong, I still adore my husband. He is my darling, my rock. I just don't get to stare into his eyes as much anymore. I don't have the time!
We plonk into bed and enter our short lived comas. We work or study at night. And although we spend a lot of our weekend together as a family, we do not often get one on one time.
So last week we went on our first date for a LOOOONNNGGG time and it was amazing. I got to get dressed up, I put more make up on, did my hair (as much as I do my hair), perfume, my nails. It was nice and we got to hang out. It was special and I loved it.
We also decided that once a month we would go on a date. Get a babysitter and go on a date. Movie, dinner, a show, anything really, but just the two of us.
It does get expensive though. Babysitters earn a good wage these days. That on top of what we are doing for the evening does make it a pricey night but once a month, I think it is worth it.
We have tried date night at home. But it was always met with plan B as the girls were cranky, or I didn't feel like it as I stank like vomit. I actually don't think we had more than three in the last year!
But I am excited now.  I looking forward to planning the next one. I am thinking a dark moody restaurant where no one can see us so we can have some sneaky pashes over a bottle of wine.
If you want to have a date night at home, try one of our yummy recipes.