Fit, Strong And Medication Free – Courageous Mum Turns Life Around
With a history of obesity in her family, Stacey Gittus's fear of not being there for her family, motivated her to join The Healthy Mummy program. Stacey was determined more so than ever to turn her life around. Having suffered from depression for many years, this courageous mum not only lost an incredible 24kgs* and massive 110cm off her body, she is now celebrating being strong, fit and medication free.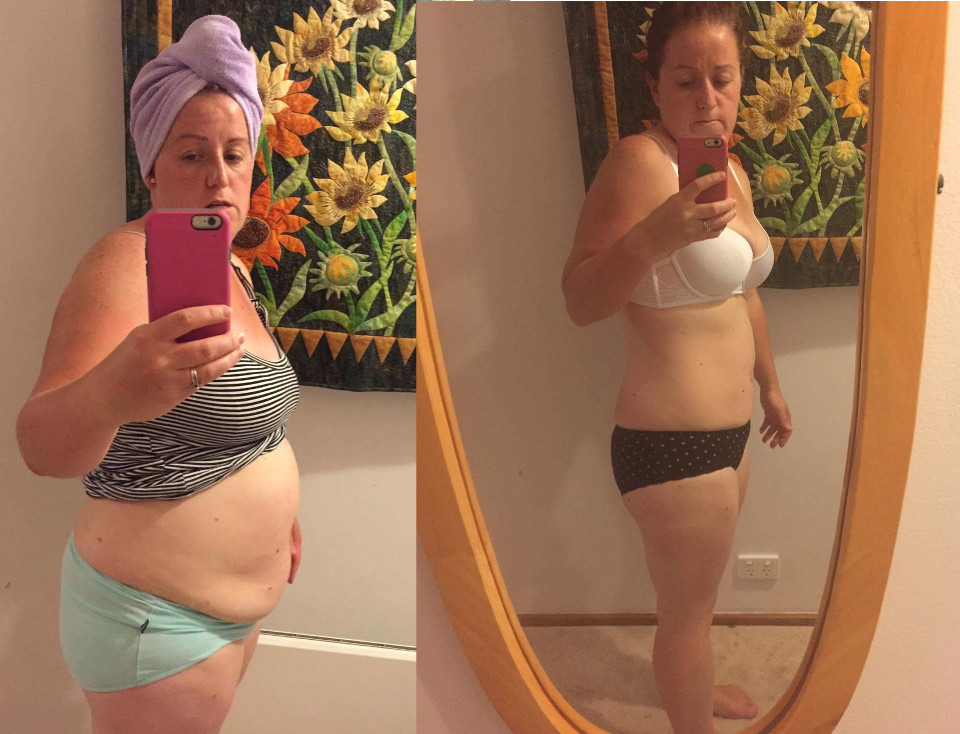 Stacey's weight loss journey is beyond inspiring. Read how healthy eating and exercise has been able to help to this gorgeous mum tackle her mental and physical health.
Here is Stacey's story:
Hi, I'm 33 years old and I live in Hobart with my husband, Max, and our 3 children (Huntar, 5, James, 4 and our surprise 3rd baby Paige, who is 16 months). 
Overweight and fearing death
I've been overweight since hitting puberty and only managed to lose weight once, but never actually maintained it.
My parents and brother are all obese. My dad has type 2 diabetes and chronic health issues.
Before I signed up to the 28 Day Challenges I was 100kgs, obese, tired, unfit and mentally every day was a challenge. 
I honestly feared an EARLY DEATH.
Suffering depression and PND
I have suffered depression to varying degrees since I was a teen. At different times in my life it was controlling, but I was able to keep it mostly in check. After my first son was born, I suffered PND but once I returned to work when he was 4.5 months, I was able to get it under control. Then when I had my 2nd son it was a whole new world.
He was born with quite a few medical issues and I spent the first 2 years of his life fighting doctors and being fobbed off. He suffered severe sleep apnea, so didn't sleep unless he was upright in a chair on me. That is how I slept for 2 years! The impact of sleep deprivation on my mental health was HUGE! (Read Chilling story of what sleep deprivation can do).
Further to that, he was displaying signs of autism from a very early age. His sleep apnea was corrected and his diagnosis of autism came within a few weeks after turning 2.
When I finally started to see the light again and felt like my depression and anxiety was under control, bang, surprise baby number 3. I battled though my pregnancy keeping my mental health in check but after she arrived I felt myself slipping into the grips of PND again.
It was clear to me that SOMETHING in my life NEEDED TO CHANGE.
Life changing decision – Joining The Healthy Mummy Program
I signed up to The Healthy Mummy 28 Day Weight Loss Challenges and Smoothies on the 15th January 2016, a week after returning from maternity leave with Paige. She was 4.5 months and I was still breastfeeding and expressing on the days that I worked.
Never could I have imagined that by joining The Healthy Mummy program, my life could be transformed in the way it has. I was looking for weight loss but I've gained so much more.
How I make the 28 Day Challenge work for my family
This Healthy Mummy program fits perfectly into my super busy life. I drink the Smoothies every day for breakfast and often for lunch on the days that I am at home. Since I can't survive without coffee, I usually make a Banana Boost Smoothie. Here are many other delicious smoothie recipes to choose.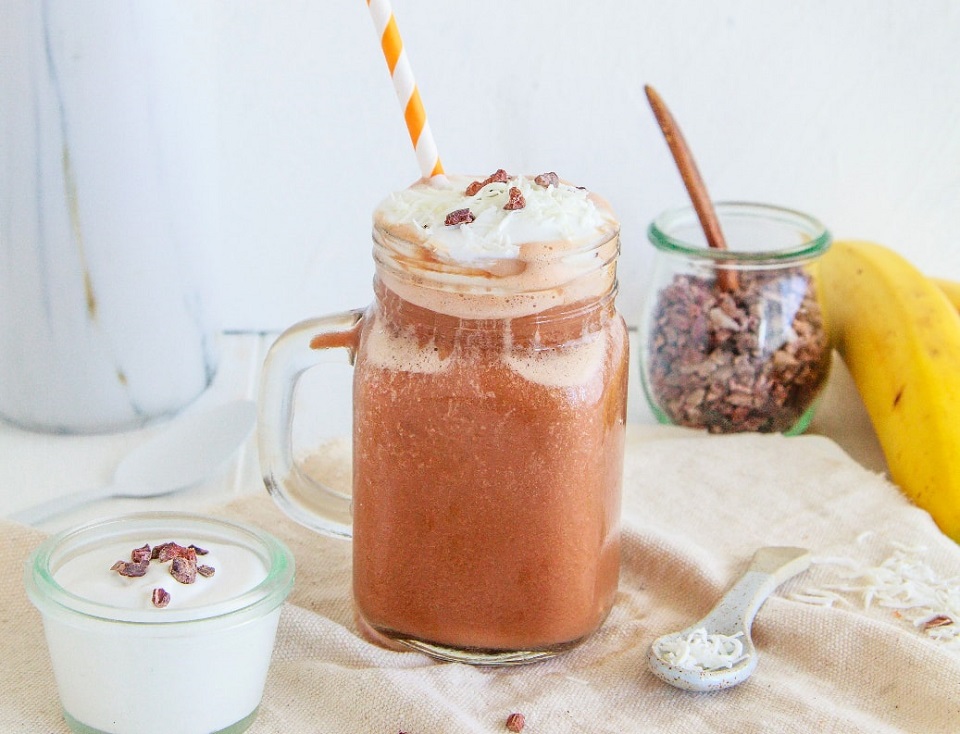 For the challenge recipes, I split my meal prep based on the time I have. So I will make snacks on a Monday and on a Tuesday I prep my lunches for the remainder of the week when I am at work. Here are 15 ways to save time on your weekly meal prep.
Rarely do I prep dinner or lunches for my at home days. I find as long as I have snacks on hand, it keeps me reaching for the right food choices. I'm extremely time poor, so find by doing it over a few days, it seems like less of a job.
My time saving tip is bake muffins. Muffins are my go-to snack. I can bake quickly (in bulk) and throw them in the freezer. I also find them budget friendly. See 6 must try muffin recipes.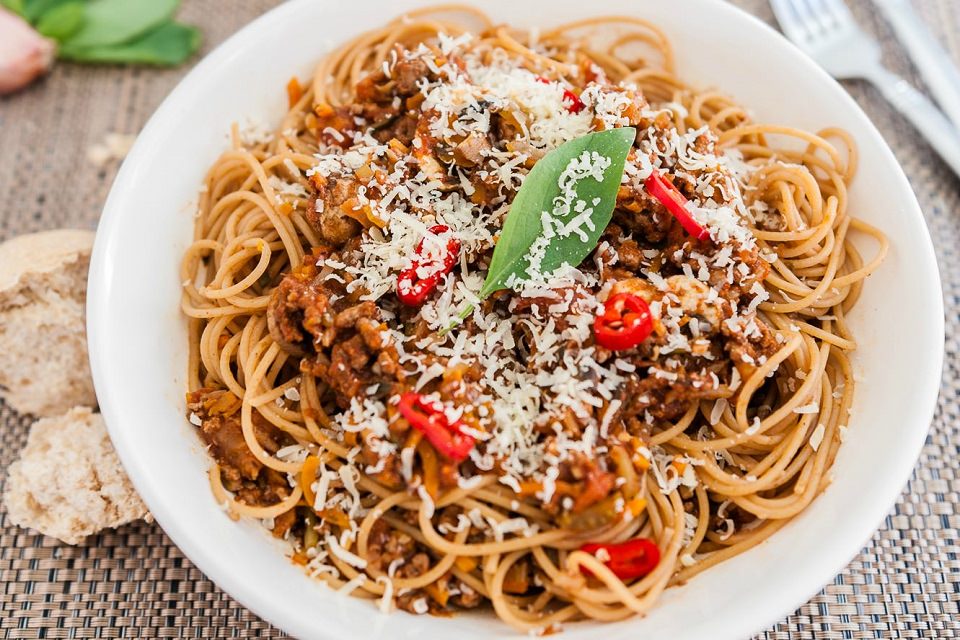 Some of our favourite recipes are Mexican lasagna, one pot spaghetti bolognaise, chicken enchiladas and thai-style braised lamb.
My kids are learning 'moderation' with foods. By no means is every day perfect but I've found a new found love for different foods and finally have a healthy relationship with food.
My exercise regime
For exercise I began with walking and I still try to walk everywhere I can. I try to incorporate HiTT training twice a week.  Exercise has not only become an outlet for my mental health, it is my hobby.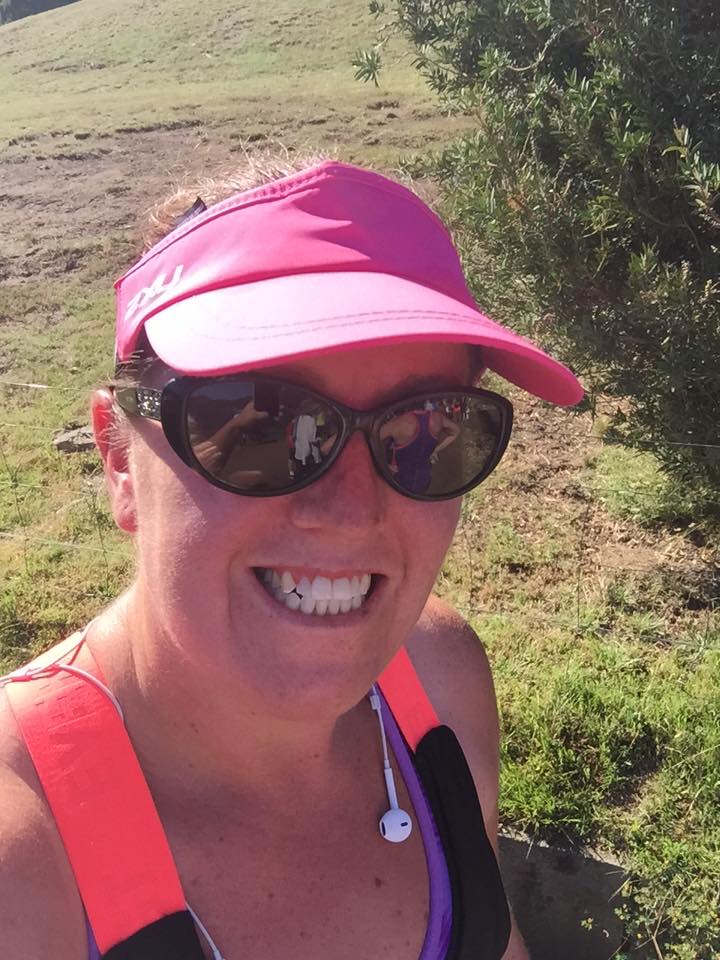 Twelve months ago I could barely walk a kilometre! I have now completed my first Park Run and ran the WHOLE 5kms!
Weight loss results
I would of never imaged at 33 years old, and after 3 babies in 5 years could I be this healthy. The Healthy Mummy program is not a diet, it's lifestyle.
I've gone from 100kgs to 76kgs (a loss of 24kgs*) and lost over 110 cms from my body. Now a comfortable size 12 down from a size 20! I'm by no means a model but I love my body!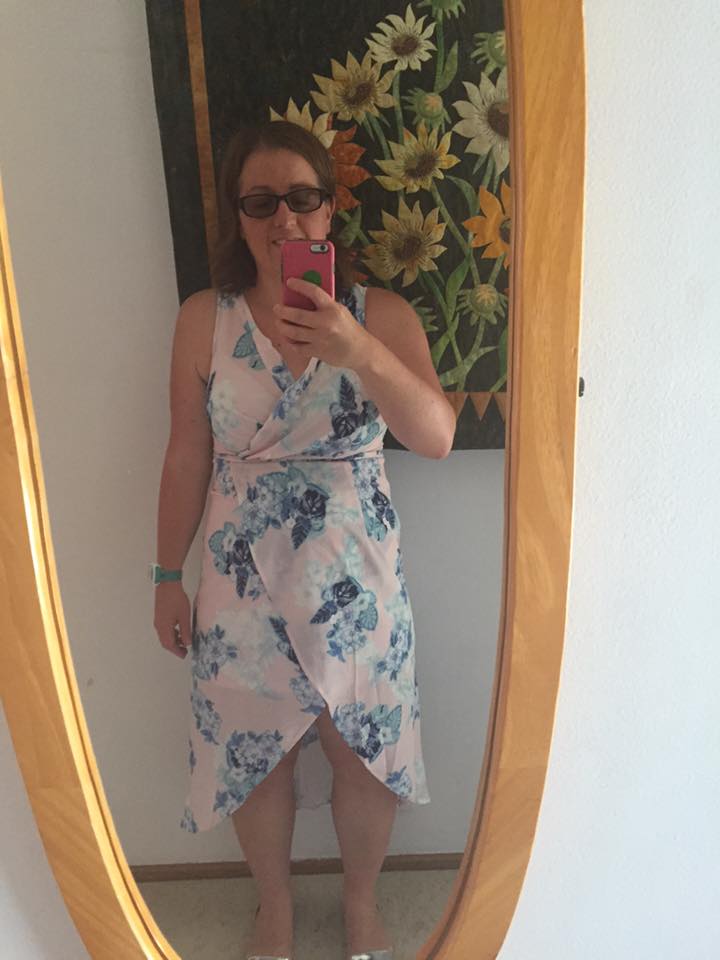 Overcoming obstacles and roadblocks
In October 2016, I hit an almighty low. I don't even know what triggered it. If I have learnt anything over the years I was able to recognise the signs and sought help quickly to manage it.
But for the first time in my life I didn't throw myself into food nor did I throw myself into a world of self-pity. I kept my eating on track and started pushing myself to exercise more regularly. With exercise and an increase in medication I was able to start to come out the other side. It was a long month and definitely the darkest it had been since I started my Healthy Mummy journey.
Since then, I have been able to wean off my medication. I'm not by any means cured, but I no longer suffer from depression that controls my life. I manage to keep my anxiety in check and regular exercise is the key to keeping my mental health in check. I'll be forever grateful of the support and things I have learnt from The Healthy Mummy.
Maintaining weight loss and loving life
I feel like a new me. I'm confident at trying new things, pushing my limits and meeting new people. In November, I completed the Point to Pinnacle, which is a half marathon up Mount Wellington. It was raining and snowing and sub zero temperatures. The old me would have quit, the new me powered through. It was a huge achievement & something that I will remember for years to come.
I'm medication free for the first time in years and actually feel like I have the tools to manage it.
I can keep up with my kids and our busy life. Not only am I a better mum but I've got more confidence than I've ever had in my life. And self-esteem and happiness. I'm actually genuinely happy!
AND I no longer fear dying of obesity-related causes!!!!
Advice to other mums
If I could give some advice it is, you aren't alone. Motherhood is hard! It can be lonely and exhausting. You are not failing. You are important too. I spent 5 years putting the needs of my children before me and realised that if I didn't take care of me, who was going to take care of them.
The only regret I have is not taking charge and joining sooner.
If you are sitting on the sidelines wondering will it work…It does! You just need to be committed to change and know you have an amazing support in this community.
Thank you Stacey for sharing your honest and moving weight loss story with us.  The Healthy Mummy HQ couldn't be happier for all that you have achieved.
Read many more INSPIRING real mum weight loss stories or join our supportive and non-judgmental Lose Baby Weight Facebook support group.
If you want to get your body in shape, join 10,000's mums losing weight, gaining strength and changing their lives by signing up today to the January Healthy Mummy 28 Day Challenge.  Or try some of our delicious Smoothies and you will be enjoying amazing smoothie creations like these.