Creamy Mustard Chicken For A Healthy Pregnancy Diet
Pregnancy is often a time known for craving rich, creamy dishes that are full of unhealthy fats and have low nutritional value. This healthy pregnancy recipe thanks to Janet Cook is loaded with flavour the whole family will enjoy but is also good for you and your baby!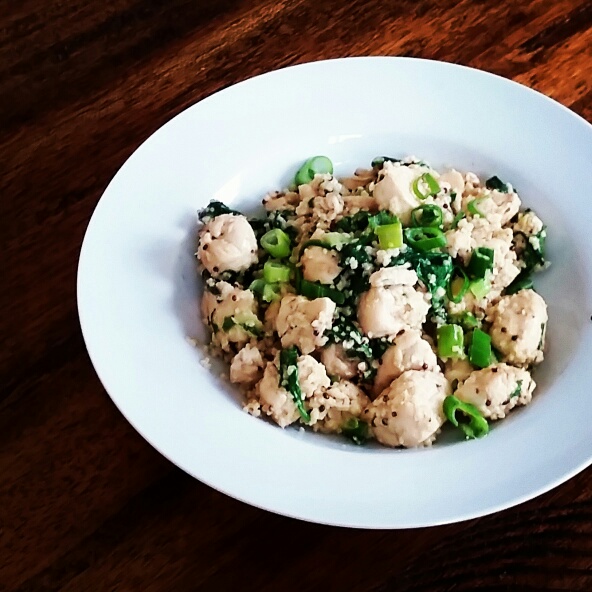 Creamy Mustard Chicken Recipe
The couscous will satisfy carb cravings while the chicken provides essential protein for building cells and keeping your blood sugar stable. Every ingredient adds to the flavour and provides the additional benefits of antioxidants, healthy fats and iron.
Ingredients
2 tsp rice bran oil
400g lean chicken, roughly diced
1 tbsp. wholegrain mustard
2/3 cup water
2 salt reduced chicken stock cubes
3 spring onions, sliced
2 cups firmly packed baby spinach leaves
2 tbsp. coconut cream
2 tbsp. fresh chives, finely chopped
1/3 cup whole wheat couscous
1/3 cup boiling water
Method
Heat oil in fry pan and brown chicken.
Add spring onions and sauté for one minute.
Add mustard, water and crushed stock cubes. Simmer for 10 minutes.
Add spinach and coconut cream and simmer a further 5 minutes.
Stir through chives and set aside.
Mix couscous and boiling water. Sit until water is absorbed and couscous is light and fluffy.
Serve chicken mixture on top of couscous. Check this out for anotherr delicious chicken stir-fry recipe!
Serves 2, 370 cal / 1,560kj per serve, 64g Protein, 9.6g Fat, 6g Carbs
Click here to visit our pregnancy products shop.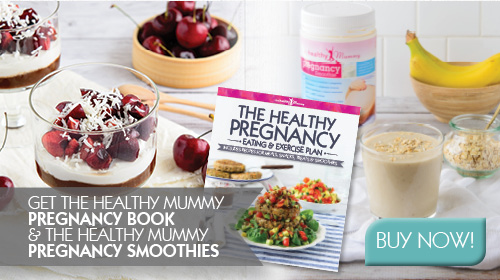 Disclaimer: Always speak to your doctor before changing your diet,taking any supplements or undertaking any exercise program in pregnancy. The information on this site is for reference only and is not medical advice and should not be treated as such, and is not intended in any way as a substitute for professional medical advice..
Our plans promote a health weight gain in pregnancy to benefit the mother & baby and you can read more on this here 
The owners of The Healthy Mummy do not make any representations or warranties, express or implied and shall have no liability or responsibility to any person or entity with respect to any loss or damage caused or alleged to be caused directly or indirectly by the information contained herein and nothing in this disclaimer will limit or exclude any liability for death or personal injury resulting from negligence, limit or exclude any liability for fraud or fraudulent misrepresentation, limit any liabilities in any way that is not permitted under applicable law or exclude any liabilities that may not be excluded under applicable law.