ATTENTION WELL MEANING FRIENDS AND FAMILY MEMBERS: If you are introduced to a new addition and say ANY of these things, then don't be surprised if you receive an eye roll.
And probably the silent treatment for months to come…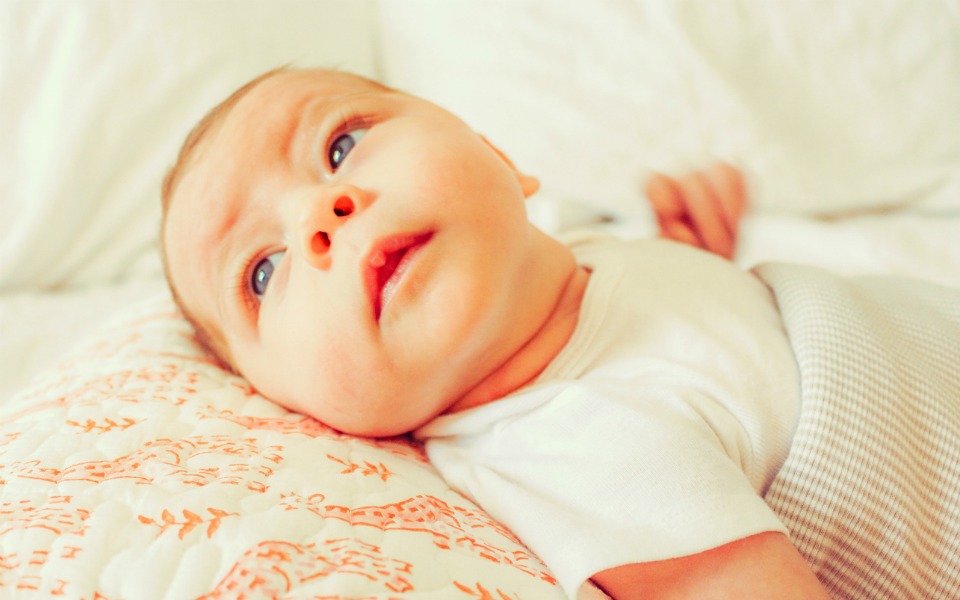 First Impression Flubs
Here at Healthy Mummy H.Q we think ALL newborns are adorable! When we see babies – we ohhhhh and ahhh all about the little things! We think they are perfect in every way.
However, we know that there are some people out there who think newborns look a little more alien-ey than adorable. And while we can't always blame people for thinking this…we can certainly BLAME them for saying something out loud.
So, if you visit a baby and are not-so-convinced of he or she's cuteness – REFRAIN from saying the below or you can expect to cop an earful (and receive these sarcastic replies)!
1. "Will he grow into his nose/eyes/ears?" 
No. He will remain this size forever. He is a special kind of newborn who doesn't change at all. 
2. "Why is he so small/big?"
I'm not sure. It's so weird because when I ordered my designer baby from Etsy, I specifically asked for a baby that was 4.0 kilograms. Should I return this one?
3. "Are you concerned about that birthmark/bruise/white spot/minor rash?"
I wasn't concerned. I am now. Would you please excuse me while I hyperventilate in the washroom and call Dial-A-Doctor?
4. "Oh, I see he got his father's looks"
Yes this is what I really want to hear after enduring nine months of pregnancy and a horrific labour – that the fruit of my hard work doesn't even look a thing like me.

Baby Name Blunders
New mums can expect a flurry of reactions when they first share their new addition's name. Everyone has a different style of baby names. Some people love traditional names. Some people love unusual names.
While polite people will offer a standard (and appropriate) response such as, "That's a beautiful name," or "I love it!", others will choose to utter one of these horrifyingly annoying comments that will guarantee to leave any new parent fuming.
1. "Oh, I knew someone with that name in high school and he was awful"
Yes, that's what I want to know – how my child's name relates to the random people of your past. 
2. "Aren't you afraid he will get teased/called ….?"
I wasn't…until now. 
3. "Are you 100 per cent sold on that name?"
Sorry, I didn't hear you. I was too busy placing my child's birth certificate in the mailbox. What were you saying? 
4. "Hmm, he doesn't look like a…"
You're right. I might head back to the hospital and select one that he does look like…. 
5. "You should have named him…"
I'll keep that in mind for the next one. 
6. "Did you name him after…"
Insert name of actor or actress/movie or TV character/author/obscure reference you've never heard of. And probably will be googling the moment your guest leaves. 
7. "That name is sooooo popular"
Really? That is strange because I've trademarked his name to ensure that NO ONE IN THE HISTORY OF EVER has the same name as him. I'm going to have a lot of lawsuits to file. 
8. "That sounds like a dog's name"
Ruff.
Have you ever been greeted with one of these bloopers? Or, have you made the mistake of saying something similar? Check out what NOT to say to a mum past her due date, how to annoy a pregnant woman and the worst questions new mums have been asked for more cringe-worthy comments that new mums often have to endure.