Raw And Powerful – Dad Takes Perfectly-Timed Photo Of THAT Moment
Remember that moment – the first time you finally laid eyes on your newborn – those primal and raw emotions? All pain is forgotten, and there's nothing but pure joy, love and relief.
That's why we're gushing over this gorgeous image, snapped at just the right moment by Sydney dad Ryan Ostle, which is taking us right back there!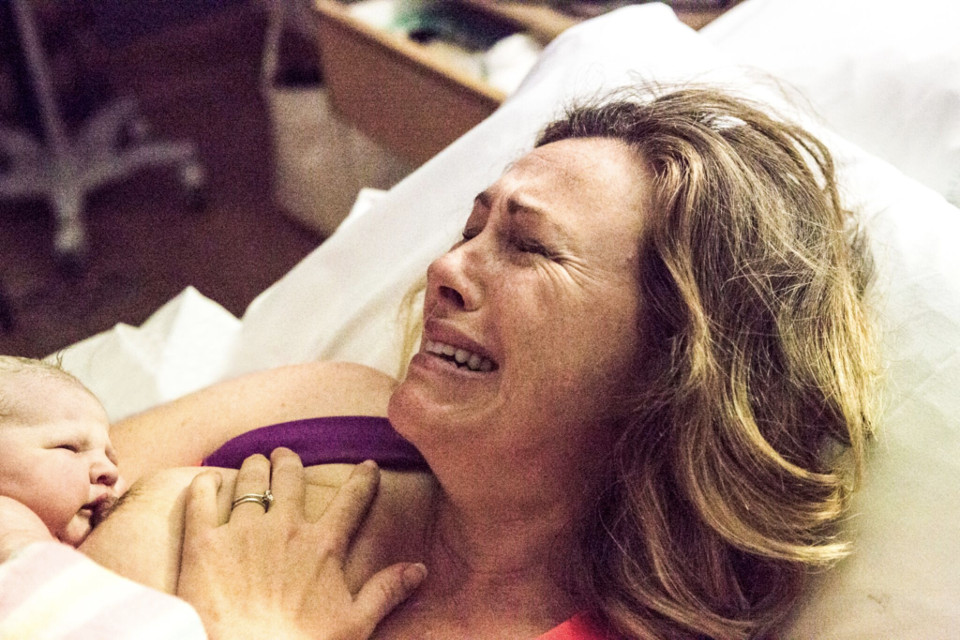 When Kylie Ostle decided to share this beautiful moment, she had no idea that it would invoke such a strong reaction from other mums, telling The Healthy Mummy she's been surprised at the attention. "Every mum is connecting with it, whether it was the moment of delivery or further down the line and there have been tales of birth 40 years earlier shared and remembering THAT moment, picture or not."
Moment of relief after intense labour
Kylie explains that the labour, just last week, was fast and furious – less than two hours from first contraction to birth, "I knew it would be fast after already having two very intense labours with the other two girls. At the end, there was some concern and the emergency button was hit and I honestly thought for a moment that we had lost her and for the first time during the pregnancy."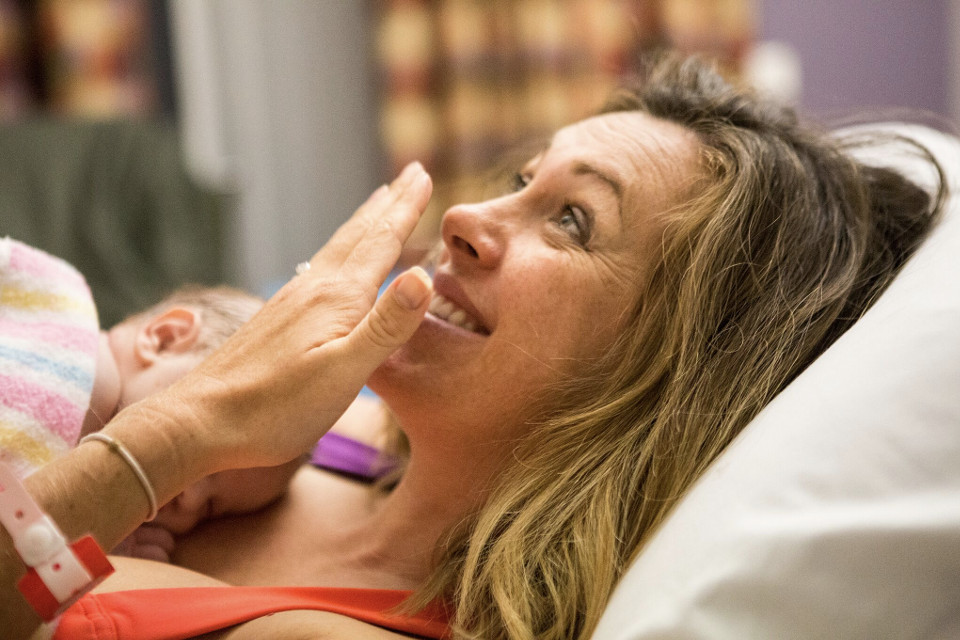 Which explains the mum-of-three being completely overwhelmed when adorable baby Sadie was placed on her chest.
"I absolutely couldn't believe that I had delivered her just when they were deciding if there would be a forceps, ventouse or c-section delivery so I pushed with all my might! When she was popped on me and THAT moment captured, it is sincerely every emotion imaginable and I've truly never seen myself like that. I don't remember Ryan taking it but looking at it makes me remember exactly how I was feeling."
The image that takes us back to where it all began
The moving image, which was published on Kylie's Facebook page Mum Society, is such a perfect illustration of the incredible moment that we bring our children into the world.
"As women, and as mums we should be celebrating and transporting us back to the beginning is a wonderful way of doing just that!"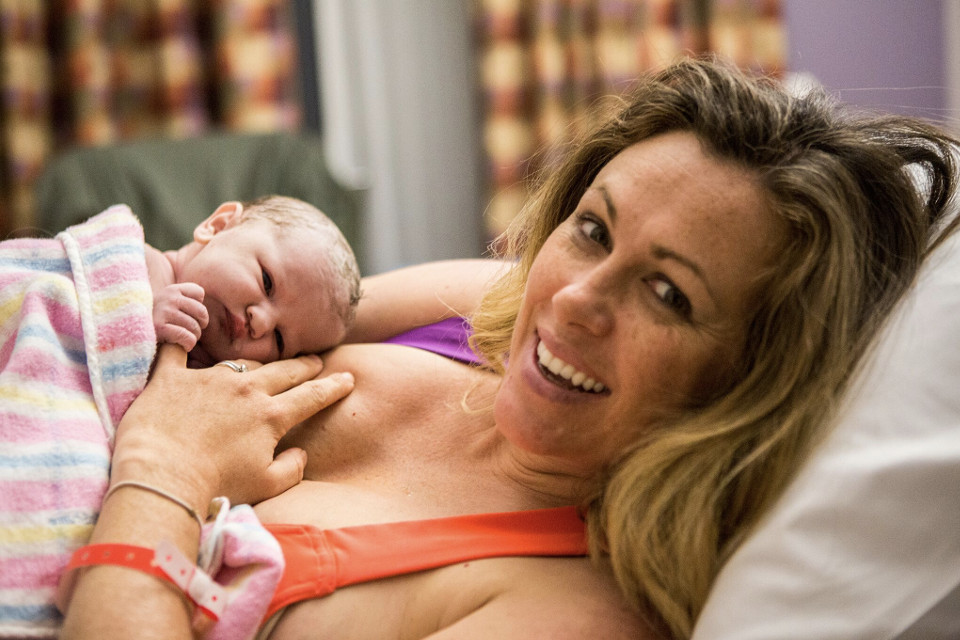 Huge congratulations to the Ostle family on your third precious daughter, from everyone at The Healthy Mummy.