This month we are excited to have two Inspirational Mums To Be. Danielle is our second one and is so looking forward to sharing her healthy pregnancy tips, eating and exercise ideas and general pregnancy thoughts with you.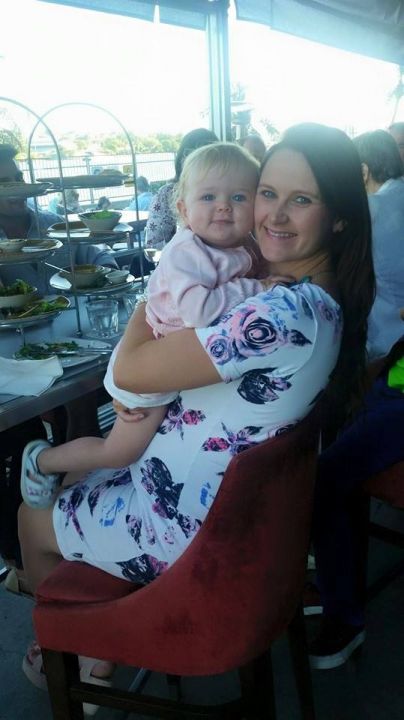 Congratulations Danielle and welcome to our Inspirational Mum To Be wall of fame!
Hello, my name is Danielle and I am so pleased to be joining Samantha as one of the Inspirational Mummies to Be for June!
I am 29 years young, a very proud mummy to Laken-Rose who is 21 months old and currently 35 weeks pregnant with our second little miracle!
As well as being a full time mummy I have a full time job as a HR Manager in Brisbane. Our second little lady is due to enter this world in the first week of July so June will be the last month of our healthy pregnancy journey and I can't think of a more positive way to end that journey than with the other lovely mummies to be in the Healthy Mummy Pregnancy Facebook Support Group.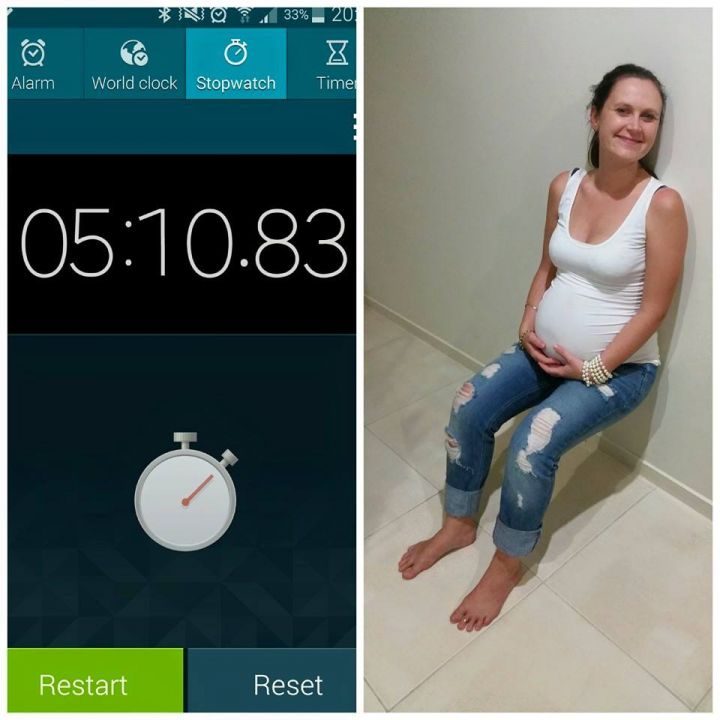 I have never been a huge girl but my weight has fluctuated quite a bit so that I would normally sit between a couple of dress sizes (10-12) depending on the time of year etc.  My biggest problem was that I was incredibly self conscious and never wore anything less than ¾ length because I hated what I saw in the mirror.
Unfortunately I never committed to a healthier lifestyle – I just dressed to cover up and avoided things like going to the beach.  What a waste!
When I fell pregnant with Laken I ate lots and didn't maintain an active pregnancy (I had never exercised prior to being pregnant so never thought of doing much while I had a big growing tum).  As such I put on quite a lot of weight and of course was terribly unhappy with my post-baby bod.
This time though I was motivated to do something about the way I looked and, more importantly, the way that I felt – what better motivation than a beautiful little princess to look after who I was breastfeeding?
I joined a bootcamp, made some healthy lifestyle changes and made my way down to a size smaller than I was pre-pregnancy.  The best part though was that I was finally "able" to wear shorts!  I want to be able to take my babies to the beach and to the park and encourage them to live an active, happy and healthy lifestyle so that is exactly what I am going to do to inspire them to do the same.
My only regret is that I didn't know then about the existence of the Healthy Mummy Pregnancy site or amazing products that were available to help!
When we fell pregnant with this little lady I made a commitment to maintain a healthy and active pregnancy. I am by no means perfect (who is?) but at 35 weeks pregnant am still enjoying a wonderful pregnancy journey through mostly good food choices and exercise and of course the Healthy Mummy Pregnancy Smoothies and recipes!
Throughout our pregnancy I have continued to enjoy walks to the park with Laken, using our exercise bike at home, bootcamp classes, pregnancy pilates (which I have now replaced with the amazing stretches and exercises from the Healthy Pregnancy Eating and Exercise Guide) and for the last month a pregnancy aqua aerobics class – and I feel amazing for it thanks to those wonderful endorphins!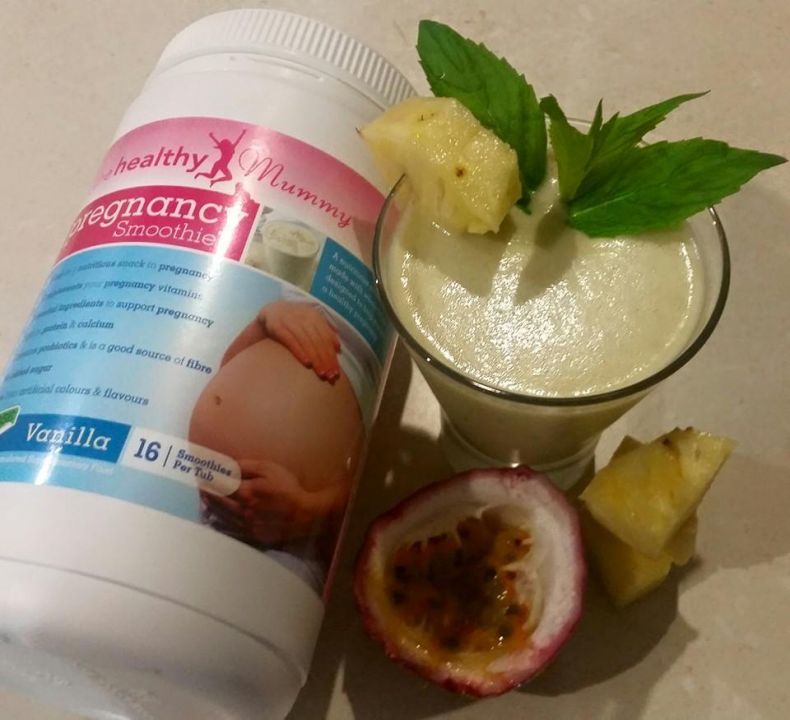 The bigger my tum, the harder it has sometimes been to find that motivation to keep up with the exercise but being a part of the wonderful supportive page on Facebook has been invaluable to me.  About two weeks ago I posted a pic of my adoring husband joining me at bootcamp (to supervise!) and I shared it to the Healthy Mummy Pregnancy Support Group – and what a supportive group they are!
I have felt so much healthier and happier throughout this pregnancy journey and know that I have the Healthy Mummy Pregnancy Products, resources and Support Group in part to thank for that.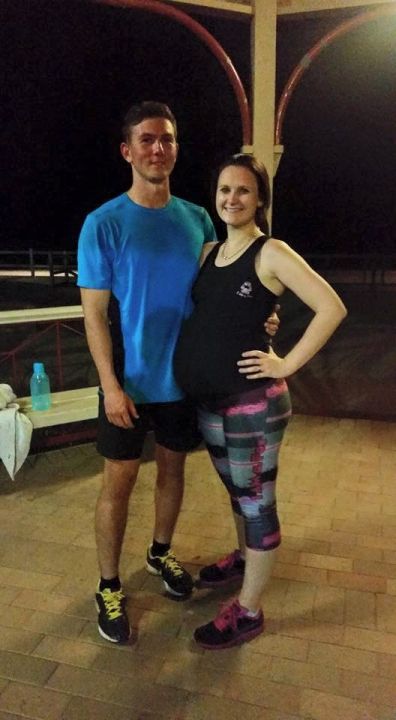 I only 'found' the Healthy Mummy Pregnancy Support Group and products at 26 weeks pregnant and am so grateful that I have. The smoothies, the tasty recipes, the exercises, the blogs and the wonderful group of supportive mummies and mummies to be, have all been such a huge contributor to our journey and I hope that I can inspire some other mummies and mummies to be to feel the same way.
Danielle Turner xx
Click here to visit our pregnancy products shop.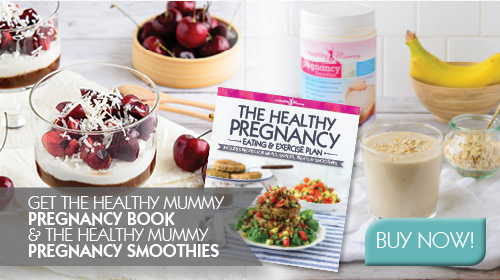 Disclaimer: Always speak to your doctor before changing your diet,taking any supplements or undertaking any exercise program in pregnancy. The information on this site is for reference only and is not medical advice and should not be treated as such, and is not intended in any way as a substitute for professional medical advice..
Our plans promote a health weight gain in pregnancy to benefit the mother & baby and you can read more on this here 
The owners of The Healthy Mummy do not make any representations or warranties, express or implied and shall have no liability or responsibility to any person or entity with respect to any loss or damage caused or alleged to be caused directly or indirectly by the information contained herein and nothing in this disclaimer will limit or exclude any liability for death or personal injury resulting from negligence, limit or exclude any liability for fraud or fraudulent misrepresentation, limit any liabilities in any way that is not permitted under applicable law or exclude any liabilities that may not be excluded under applicable law.