This inspirational mum has opened up about living with two young sons with autism.
Elyce Thompson, who is a member of the Healthy Mummy Community, says she's struggled with dealing with her twins, Jacob and Lachlan, and their condition, which they were diagnosed with separately.
'My Son Was Violent And Hard To Settle'
"Our journey started when my twins were just 10 months old," says Elyce. "But when I took them to my GP, I was told I was just comparing the two."
When the boys were 18 months old, Elyce fell pregnant with baby number three.
"At that time Jacob's lack of communication became a worry. I just assumed his behaviour was just the terrible twos kicking in, but something wasn't right," Elyce says.
"My son became violent at times, he was emotional and hard to settle."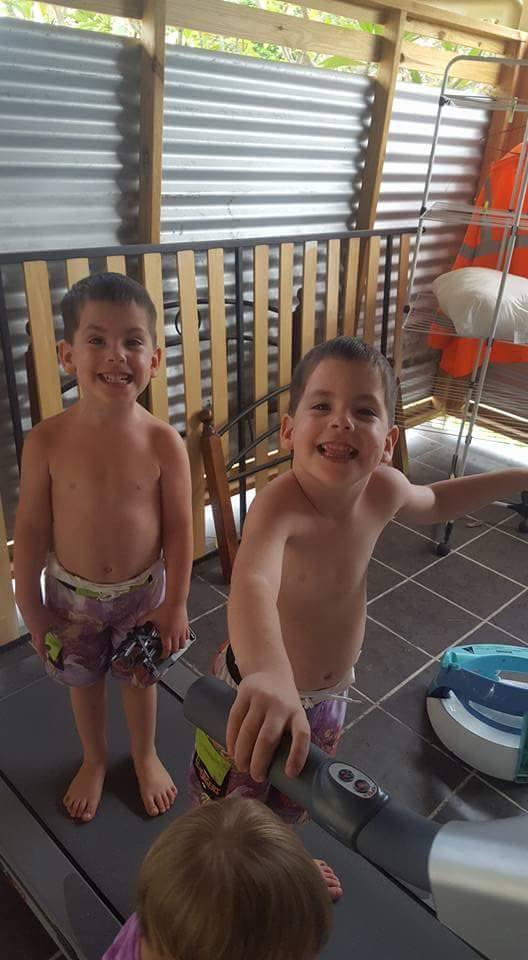 Elyce took her son to see several therapists and paediatricians, who told her he was a normal toddler. But eventually, after three months of tests, he was finally diagnosed with autism. Elyce decided to move from Brisbane, where she was living at the time, back to Townsville for support from her friends and family.
"I couldn't even go grocery shopping without my son having a major meltdown," she admits.
"In fact, I couldn't even take him out of the house."
Elyce says that she found that people were so judgmental of her son's condition, and would stare at them in the street.
"I would get filthy looks while I was trying to comfort my son during meltdowns," she says. "He would hit me, scream at me and just cry. I just wished there was an easier way to get the message across to these people that my son wasn't being a naughty kid."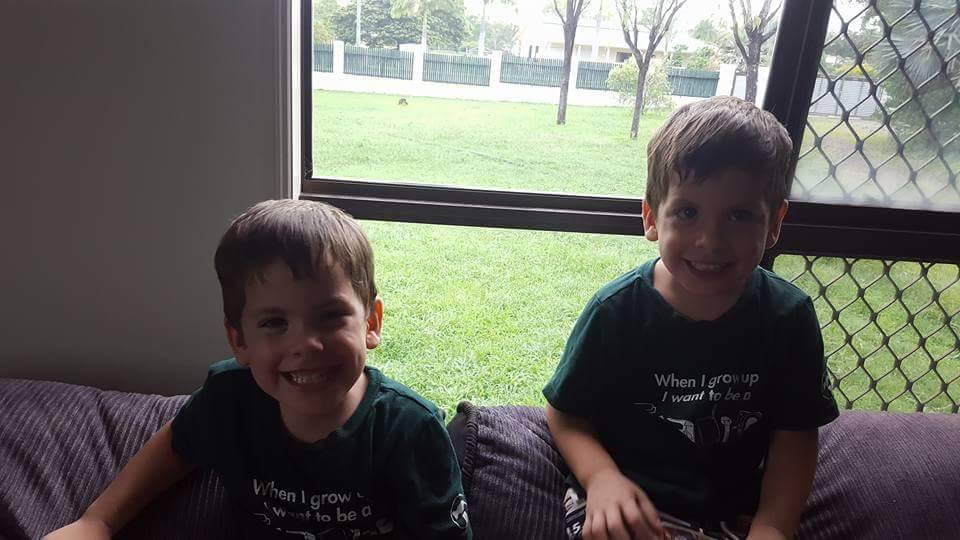 Lachlan Was Diagnosed With Autism As Well
In April 2016, Jacob was diagnosed with Apraxia of Speech, which is a motor speech disorder when children can't pronounce syllables, and this explained his communication difficulties. But Elyce says that while Jacob was improving, she began having concerns for Lachlan.
"He had gone from being this bubbly child who always listened to an emotional wreck. He stopped talking, and spent the majority of his days screaming."
After several assessments, Lachlan was also diagnosed with autism and Elyce said at first she struggled to cope.
"I felt miserable. It was hard to get out of bed everyday wonder what the day would bring," Elyce admits. "I cry almost every day."
Elyce says she joined The Healthy Mummy six months ago because she was focusing on her kids and not herself, and has since lost an impressive 10kg.
"My day starts at 5am so I can get to the gym before my partner goes to work," she says. "It's been a good coping mechanism. And now their little achievements, like helping me do something or handing me my water bottle, helps get me through the day."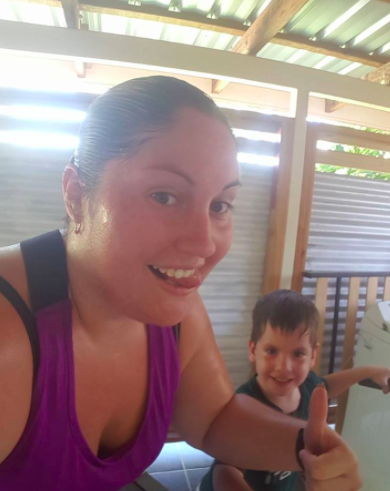 'There Are Days I Can't Face The World'
Elyce says things have begun to settle down and she's got a better understanding of how to deal with the twins' outbursts.
"There are days when I can't face the world. I want to give up. I sometimes cry and wonder 'why me?' But then I look at my kids and I think they need me just as much as I need them," she says.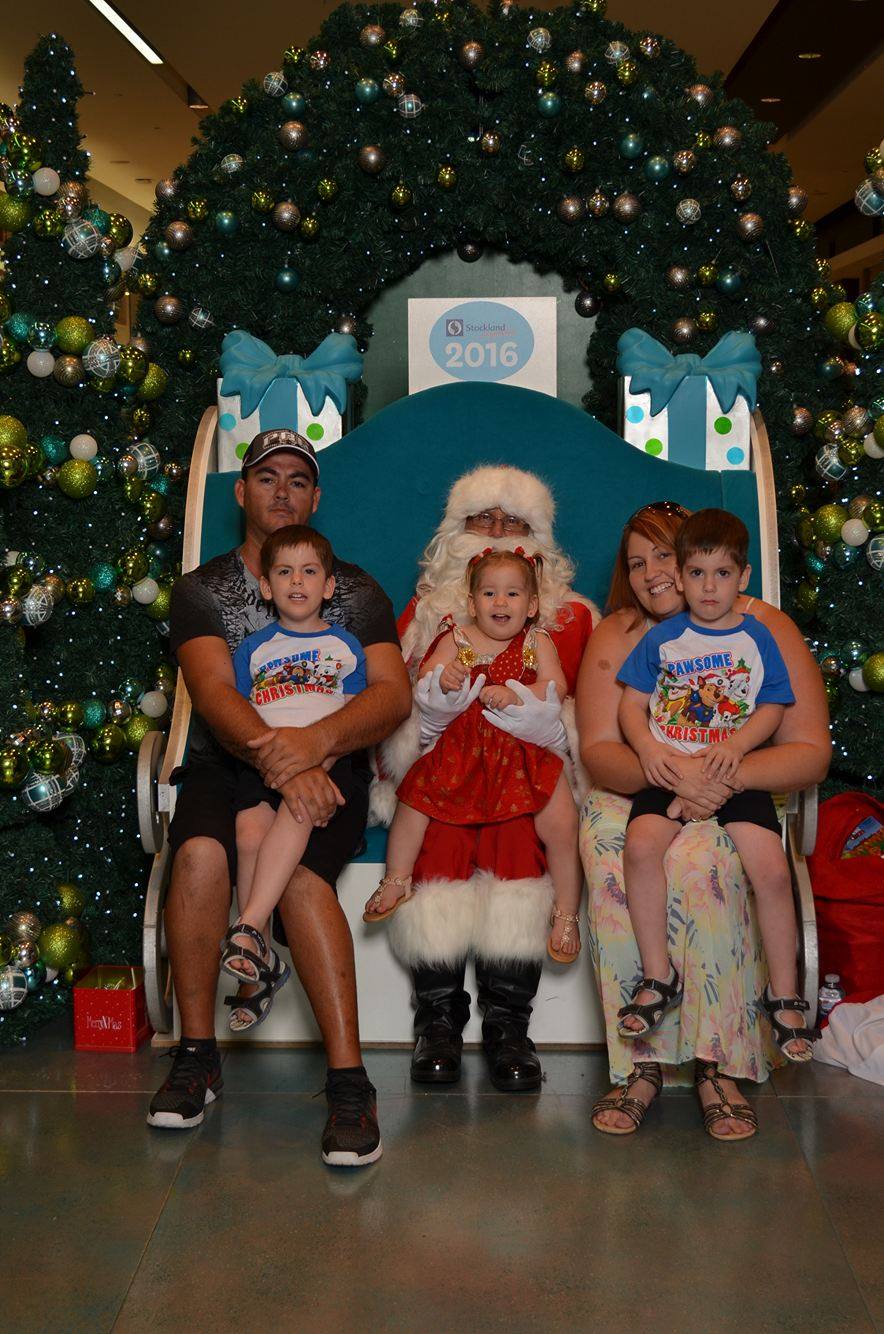 "We do have struggles, but looking back on our journey together, I think I would not have it any other way. I've been given the best gift in the world, being a mum. I would do anything for them, no matter how tough it seems at times.
"My kids are my inspiration. They are truly amazing."
For more information on autism, here's the Autism Awareness homepage.
While autism can be detected at two years-old, many Australian children aren't being diagnosed until they're almost six, experts say. Click here to read more about this story.
Meanwhile, a six-year-old has penned a beautiful letter about her brother's autism following the careless words of another child.