Sometimes knowing what is the right thing to say to a new mum can be difficult, especially with the constant advice on what NOT to say and society's focus on political correctness. At times it can feel like there is really nothing left that we can say to new mums, until now!
Nine Things You SHOULD Say To A New Mum
1. "Here's dinner."
The best advice I have for you is not to offer but to just do it. Mums naturally refuse help when offered but we won't refuse a home cooked meal at our door.
So a dropping off an 'I made extra dinner and thought you may be able to use it' will always go down a treat.
Get access to HEAPS of healthy, family-friendly recipes that can be prepared in advance on the 28 Day Weight Loss Challenge.
2. "Enjoy this coffee."
As above, dropping by and leaving a coffee at the front door because you were just in the neighbourhood will make a new mum smile.
Most mums need, want, crave a really good coffee first thing in the morning but usually can't leave the house to get it.
3. "You look incredible!"
Regardless of the sleepless nights, the battle to breastfeed and the fact they might not have brushed their hair, give them a compliment.
4. "You're a natural."
Compliment her on how comfortable she looks with her baby. It is human nature to doubt ourselves and question our ability to be a good mother.
Therefore, the biggest and most meaningful compliment you could ever give the new mum in your life is to tell her how easy she makes it looks.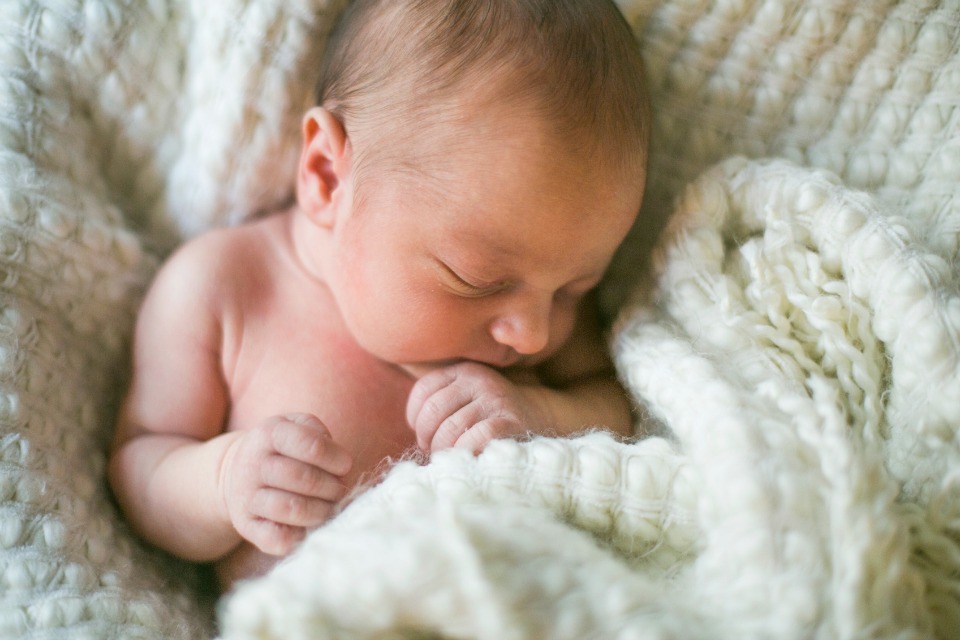 5. "How was the birth?"
Birth is the most animalistic experience a woman will ever go through and we all naturally want to be able to talk in depth about it.
We all secretly want to be able to share all the gory details to someone who won't freak out. So ask, listen and ask further questions.
She is going to be proud to share her story and so very grateful to have the stage to do so. Here is one of my birth stories.
6. "Can I get you anything from the shop?"
Send a simple Facebook message or text asking if they need anything from the shops while you're there. You never know if a new mum is about to run out of nappies, wipes, milk or bread.
Send the offer because she may be desperate and having one of those days where she can't leave the house.
7. "Tomorrow is a new day."
I personally cannot stand all the phrases such as 'this too shall pass' and 'we have all been through it'. However, at the end of a particularly bad day and after being allowed the time to vent, sometimes the best piece of advice (especially from seasoned mothers) is…
Tomorrow is a new day and anything is possible.
8. "It's okay."
Reassure the new mum in your life that it's okay to cry, laugh, feel and overwhelmed all while feeling overjoyed and madly in love with their newborn. Tell then all their emotions and reactions are okay and actually totally normal.
9. "All babies cry."
One of the biggest shocks new mums get is how much newborns cry during their third to fourth week of life. When they're so young crying is the only way they know how to get attention.
A gentle reminder that this is normal could be just what an exhausted and sleep-deprived mum needs to hear.
When all is said and done, all the new mums of the world really want is some validation that they are going okay. They also need and want some loving support from their loved ones and time to wash away the day.
So offer exactly that and you will be giving her exactly what she needs!
Are you a tired new mum in need of an energy boost?
As busy mums we're all about healthy shortcuts. As such we've created a way for you to get a shot of energy-boosting superfoods into your body by barely lifting a finger. You're welcome!
We've managed to pack 37 ingredients from real food sources into our amazing Super Greens. Our ultimate aim is to give busy mums an energy lift. Most of all, breastfeeding mums don't miss out because it's one of a few on the market that's breastfeeding friendly.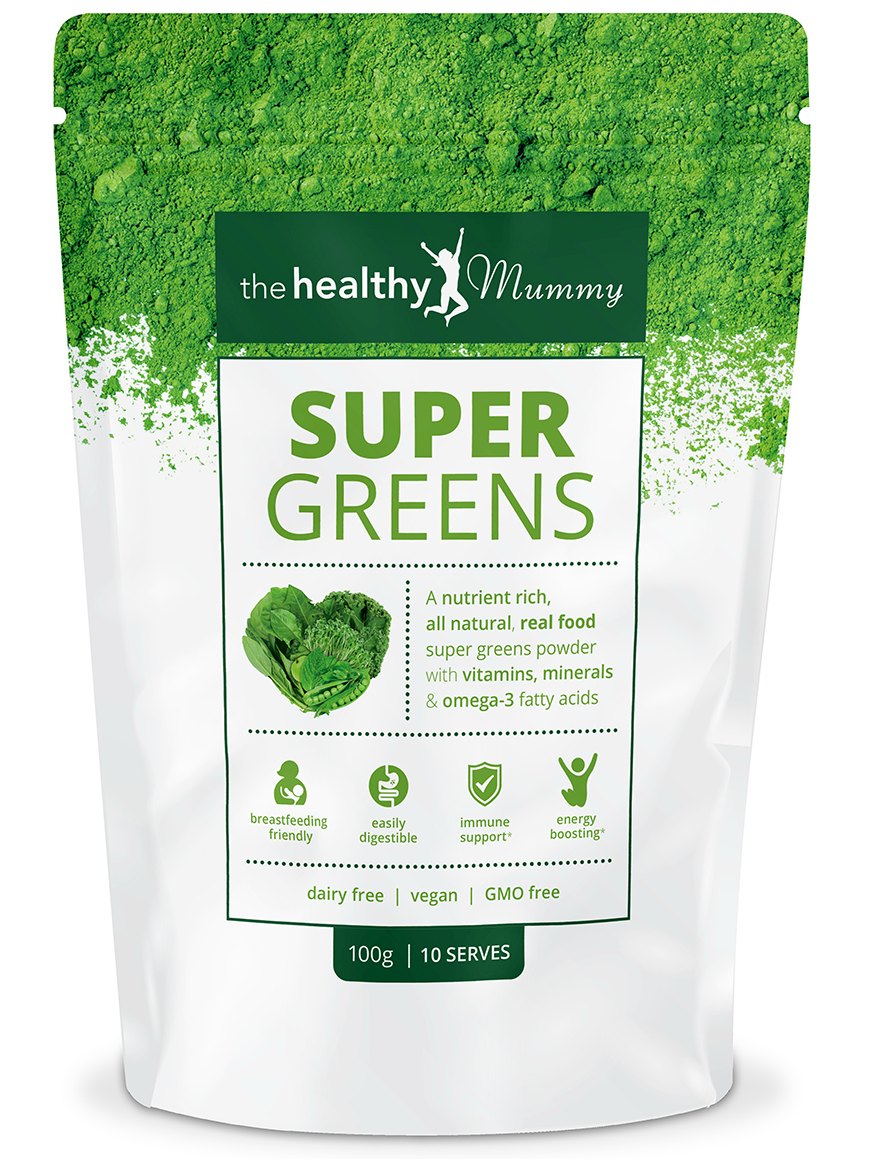 Made In Australia For Our Mums
Super Greens is made in the laid-back NSW town of Byron Bay. It's been put together using some of the world's most incredible superfood ingredients.
This product is high in spirulina; which has been labelled the most nutrient dense food on the planet. Super Greens also contains probiotics.
The whole foods that go into Super Greens are natural sources of vitamins and minerals and are an easily digestible blend.
What it doesn't contain is any dairy, sugar or gluten and it's vegan friendly.
A powerful energy boost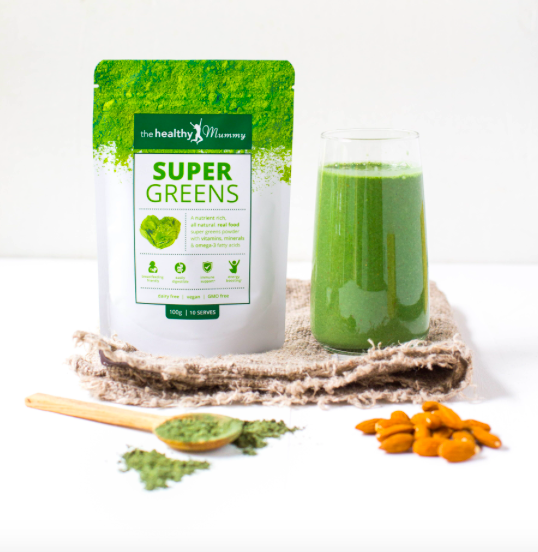 When you're conscious of what you're putting into your body, you need to make every mouthful count. This is why this amazing powder punches well above its weight.
A snapshot of how powerful Super Greens is, this product…
has 56 more times the vitamin B12 of a beef steak.
contains the same calcium as three serves of cheese.
contains the iron of 12 cups of spinach.
has the vitamin C equivalent of 1.4kgs* of oranges.
has 11 times more iron than red kidney beans.
contains 50 times more vitamin B12 than an Atlantic salmon.
has 11 times more vitamin C than 100ml of orange juice.
contains as much calcium as one litre of milk.
has the same vitamin C as half a kilo of red capsicums.
has as much B12 as 77 eggs.
contains four times as much calcium as almonds.
Super Greens Can Help Keep Immune System Strong
Dr Ross Walker says spirulina is one of the most potent natural stimulants of the immune system.
"Not only does it help fight infections, it also keeps your immune system strong and functioning normally in all situations," he says.
And getting this much goodness into your diet is as easy as adding a 10g serve of Super Greens into water or your favourite The Healthy Mummy smoothie.
Busy mums, now is the time to stop making excuses and make sure you're getting your greens! Get your Super Greens mix here.