Delight Loses 15kg Of Her Baby Weight
In February, Delight Smallridge sent in her amazing progress on her weight loss since she has been on the Healthy Mummy plans and has been inspiring lots of other mums on our website, Facebook page and weight loss plans as her results have been so fantastic!
You can see Delight's past weight loss results and success here
But this week, Delight has sent in her current weight loss results and she has now reached her pre pregnancy weight – which is an amazing result! You can see the result below and the email that she sent in with her photo – well done!!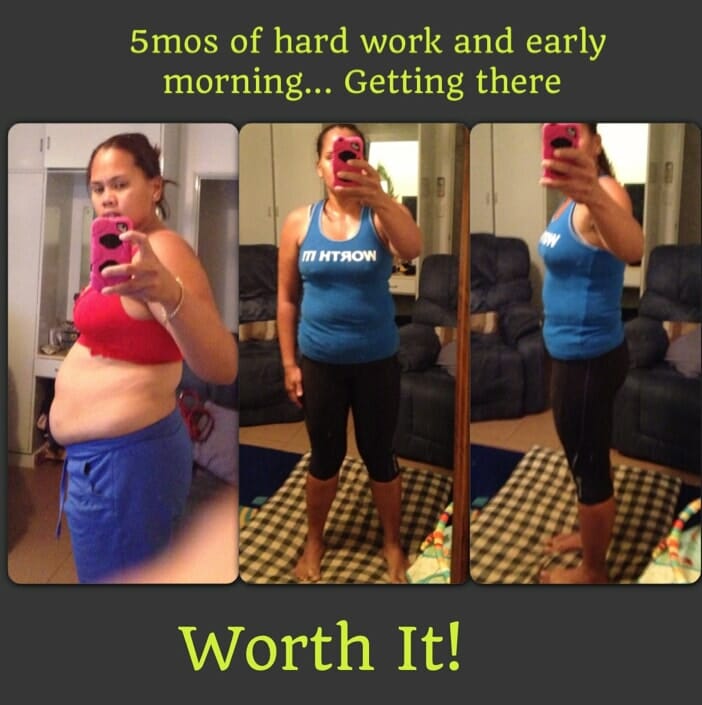 Delight has lost 15kg
"Hi! Just an update for you – I've been on the Healthy Mummy program for 5-6 months now and I'm back on my pre baby weight.
I have lost 15 kgs and lost cms!!!
I am now 8kgs away to my goal. I feel confident of myself. I doubted myself at first! But with good support and motivation I now know that it's possible!!!
I hope I can inspire others with my story and pictures.
Delight Smallridge"
Special Offer & 10% Discount
If you are ready to lose weight then The Healthy Mummy plans offer a healthy and safe exercise and diet routine that are safe if you are breastfeeding and you can use code LOYALTY for a 10% DISCOUNT at the checkout