The diet claimed to be one of the healthiest in the world!
A recent study found that 'The Mediterranean Diet', which includes eating a diet of fish, fresh fruit and vegetables, legumes, nuts, olive oil, and whole grains could help keep the mind sharp and reduce frailty in old age. It is also good for your heart and reduces symptoms of Type 2 Diabetes.
It's lucky that the 28 Day Weight Loss Challenge is perfectly suited to this lifestyle with lots of healthy recipes to choose from.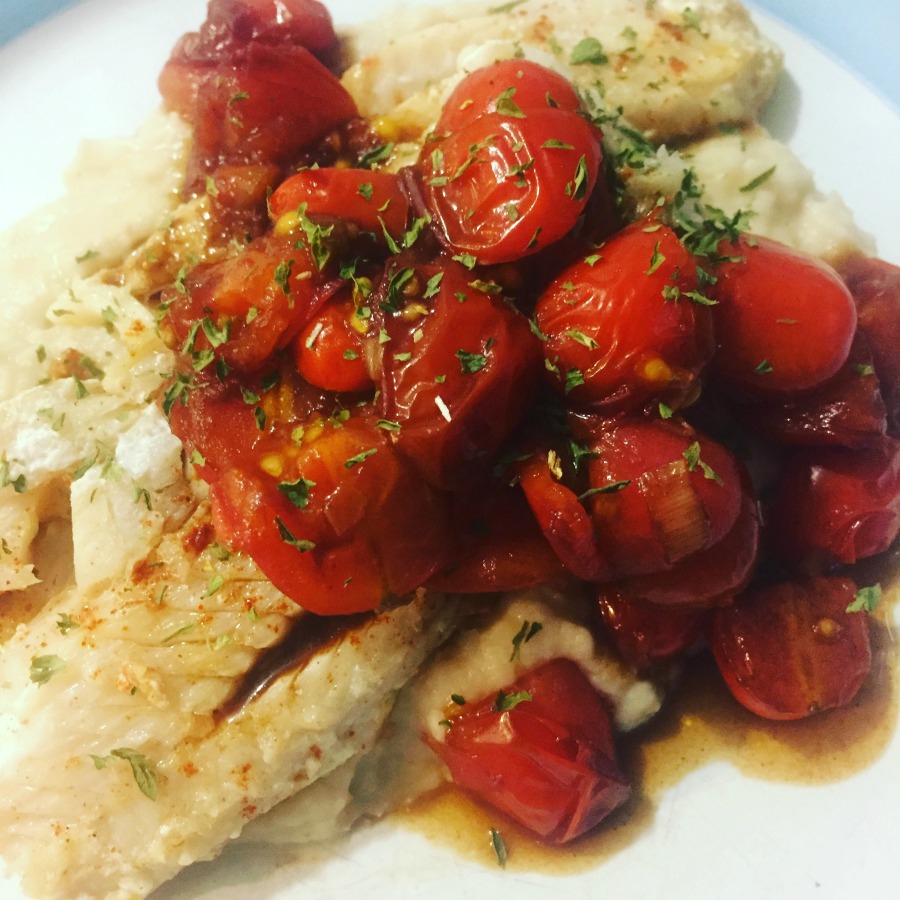 What is a Mediterranean diet
The Mediterranean diet is based around eating fruits, vegetables, olive oil, nuts, beans and legumes, and whole grains. It is proven to be good for everything from your brain to your bones.
With a Mediterranean diet you should be limiting red meats and eating mainly fruits, vegetables, and healthy fats like olive oil multiple times per day; legumes and unrefined whole grains at least once a day; and fish, nuts, and seeds multiple times per week.
Saturated fats and refined sugars should be limited to special occasions only.
Health benefits of a Mediterranean diet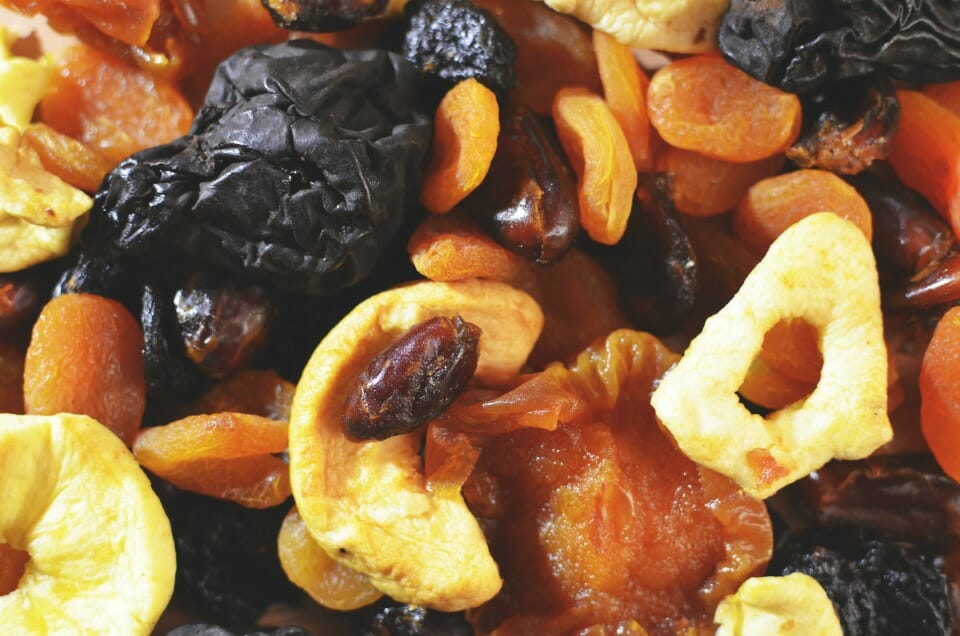 Recent studies have shown this eating pattern can reduce your risk of dementia and reverse symptoms of depression and anxiety.
As well as its proven benefits in preventing heart attacks and promoting longer life, it has specifically been shown to help ward off diabetes as well as bowel and prostate cancers.
We asked Healthy Mummy nutritionist, Cheree Sheldon, if she could share some of the health benefits with us.
According to Cheree it is one of the most widely studied diets. "The Mediterranean diet has been shown to reduce cardiovascular disease risks, and type 2 diabetes through improving insulin and glycemic control.
"As a weight loss diet, it works well because it reduces the risk factors for type 2 diabetes and improves blood markers associated with insulin resistance and high blood lipids and blood pressure", said Cheree.
"The foods in the Mediterranean diet work together synergistically, and are beneficial together, rather than just one aspect of the diet standing out as the reason it works.
"Combined with morning carb restriction, the Mediterranean diet seems to be even more effective at improving metabolism and weight loss."
Study finds Mediterranean diet one of the healthiest in the world
A recent study of retired adults in five countries followed either a diet rich in healthy fats and fruit and vegetables or continued their normal diet for one year.
Researchers analysed stool samples and found the Mediterranean-style diet boosted bacteria in the gut.
Experts from the UK, France, Italy, the Netherlands, and Poland wanted to see if following a Mediterranean diet for a year could improve participants' microbiome.
Some gut bacteria is linked to healthy ageing by limiting frailty, brain function and memory loss.
Researchers asked half a group of 612 people aged between 65 and 79 to eat a Mediterranean diet. The other half stuck to their existing diet which varied according to each country. British people in the study were the least likely to naturally follow a Mediterranean diet, while those in Italy and France were the most.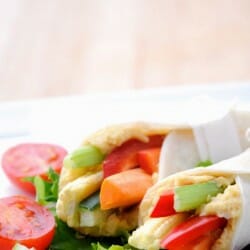 Sticking to the Mediterranean diet was linked with beneficial changes to the gut microbiome.
The group who didn't change their usual diet had more of a decline in frailty.
Those who adhered to the diet the most experienced the greatest gain in desirable bacteria, while losing the most 'bad' bacteria.
A significant positive change was seen in the gut microbiome of those with reduced frailty. As a result, their condition was slowed, the researchers said.
Researchers saw a slower loss of cognitive function, such as memory, in the Mediterranean diet group. In contrast, those who stuck to their normal diet had no significant changes in their gut bacteria diversity.
What to do on a Mediterranean diet
As part of The Healthy Mummy 28 Day Weight Loss Challenge, we have thousands of recipes that cover all sorts of dietary requirements, including the Mediterranean diet. Find just some of the delicious, healthy recipes below.
Use extra virgin olive oil as the main fat
Try these recipes from the 28 Day Weight Loss Challenge.
Read more – Which extra virgin Aussie olive oil to buy for quality and value
Eat vegetables with every meal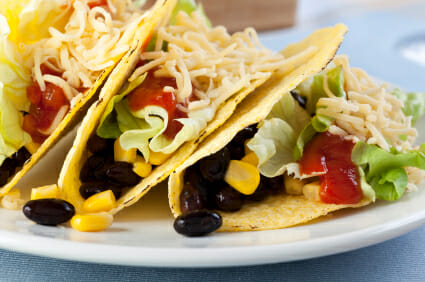 Try these recipes from the 28 Day Weight Loss Challenge.
Include at least two legumes meals per week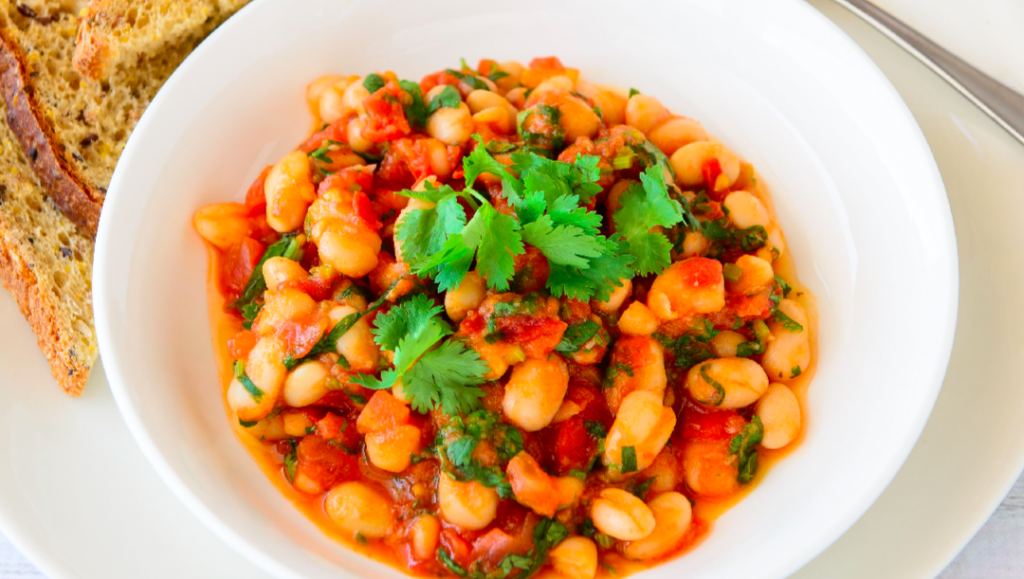 Try these recipes from the 28 Day Weight Loss Challenge.  Another delicious nachos recipe!
Eat at least two servings of fish per week
Include oily fish: for example Atlantic and Australian salmon, blue-eye trevalla, blue mackerel, gemfish, canned sardines, and canned salmon.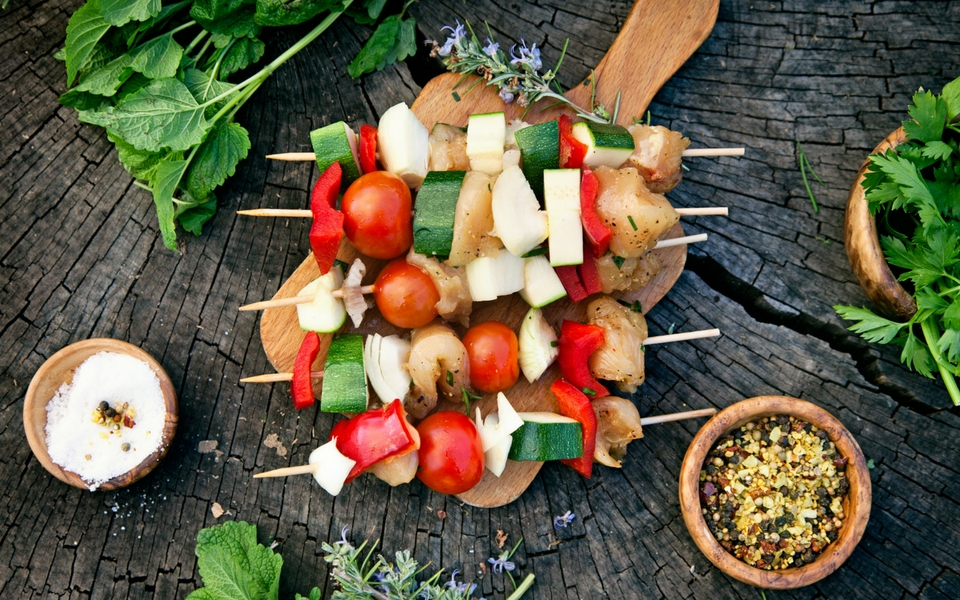 Try these 28 Day Weight Loss Challenge recipes:
Eat fresh fruit every day and dried fruit and nuts as snacks or dessert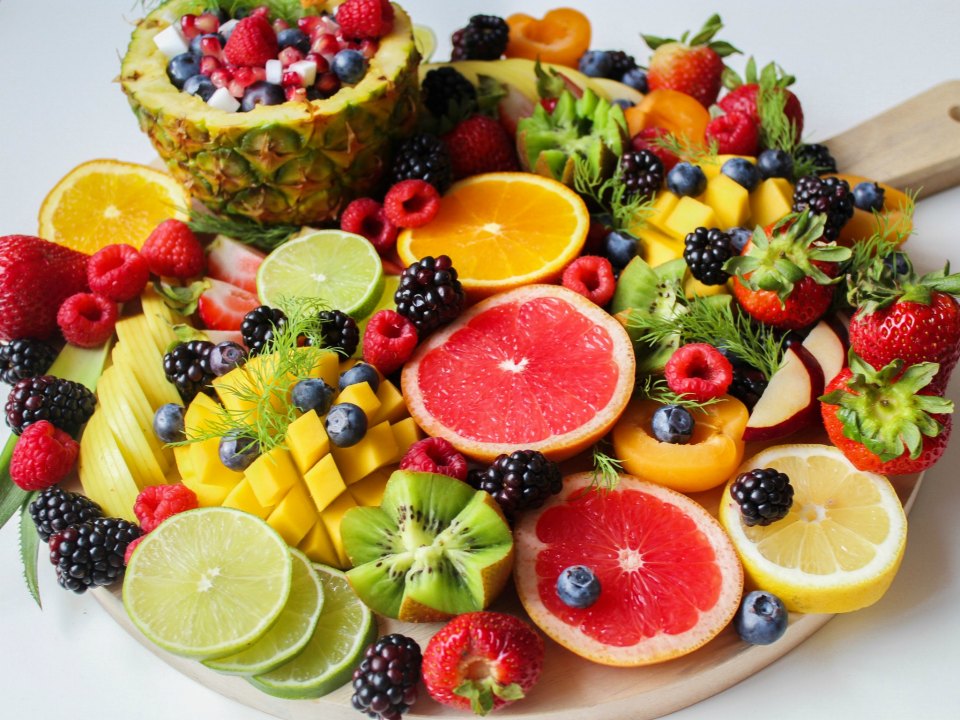 Try this homemade HEALTHY fruit and nut chocolate from the 28 Day Weight Loss Challenge.
Eat yoghurt every day and cheese in moderation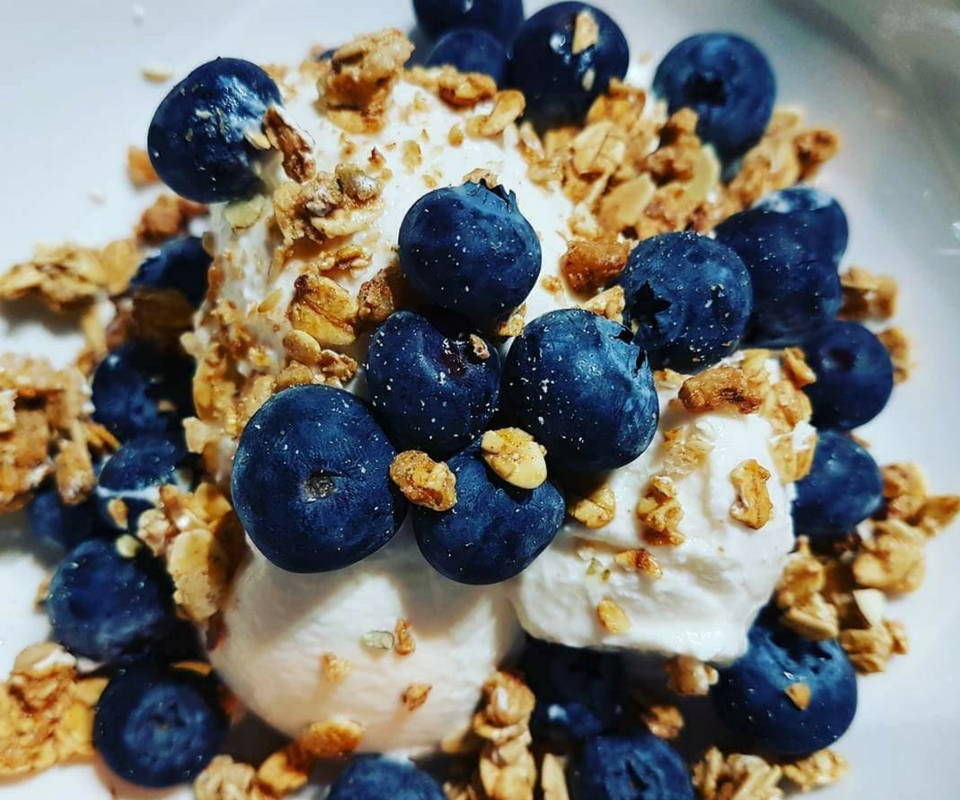 Try these recipes from the 28 Day Weight Loss Challenge.
Include wholegrain and cereals with meals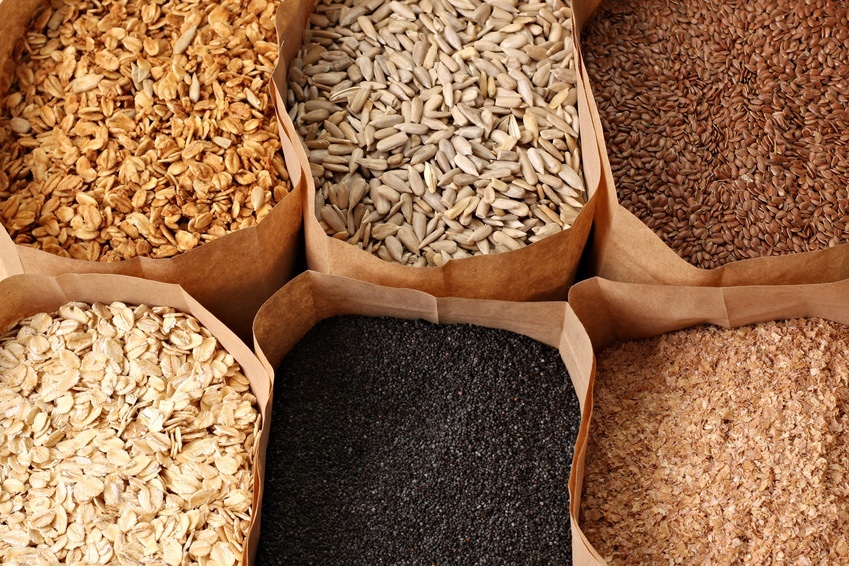 Some good sources of wholegrain cereals and grains include:
Quinoa
Wholegrain bread
Brown rice
Wild rice
Bulgar (like in tabouli)
Barley
Read about the importance of wholegrains HERE.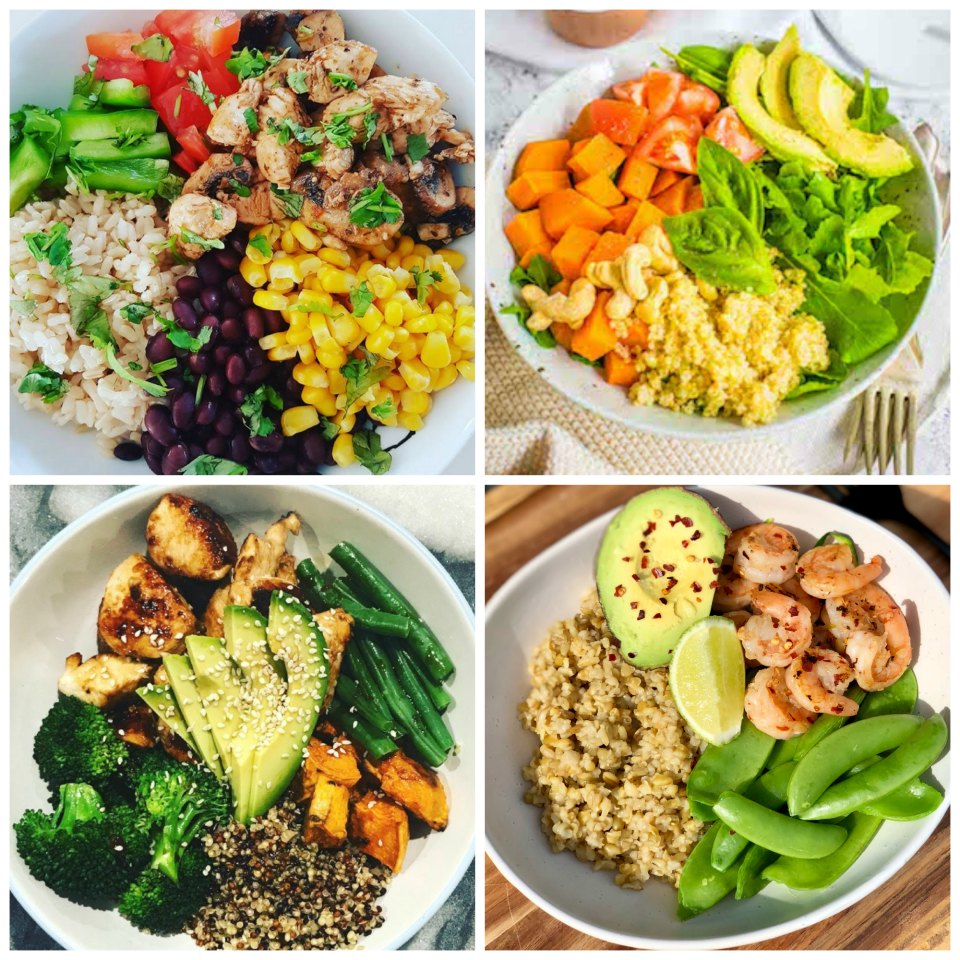 Try these wholegrain recipes from the 28 Day Weight Loss Challenge. 
Be sure to eat smaller portions of meat (beef, lamb, pork, and chicken) less often.
Read more:
Join the 28 Day Weight Loss Challenge for thousands of other recipes to suit your dietary requirements.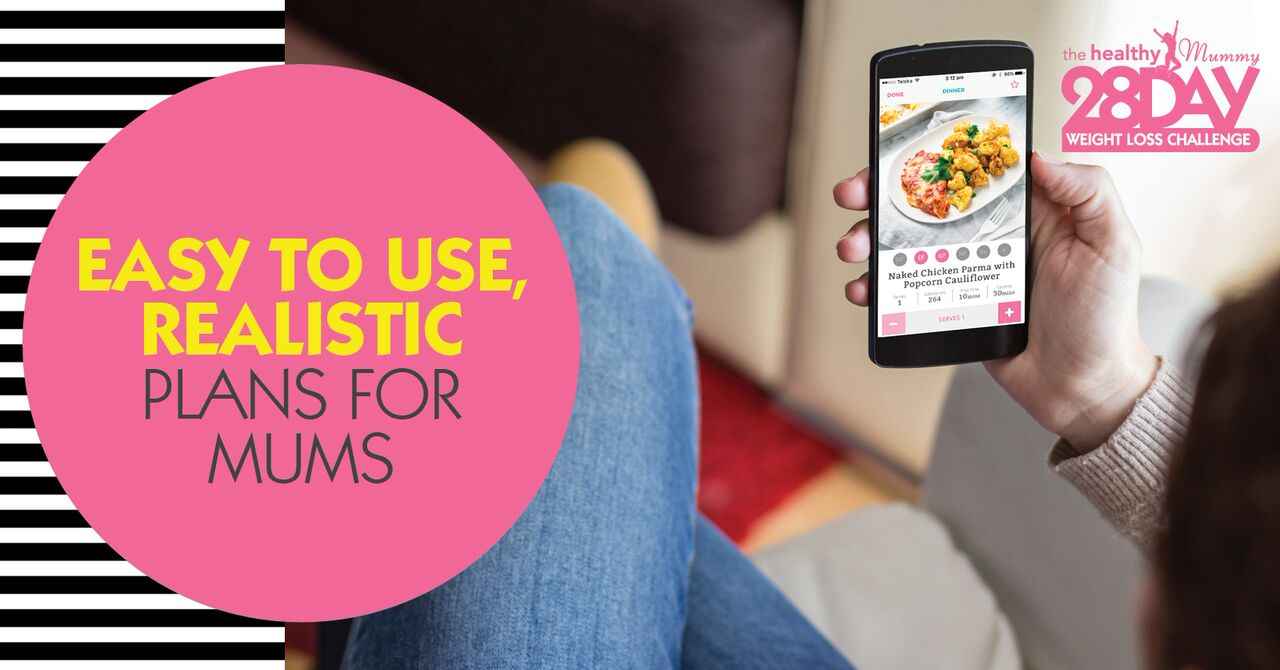 The only program made for Busy Mums! Make 2020 Your Year!
Join over 200,000+ mums today! No lock in contracts. Designed just for mums.
● Nutritionist designed weekly meal plans
● Personal Trainer crafted at-home workouts
● Personalised Shopping lists to make life easy
● Over 4,000 healthy and delicious recipes at your fingertips