Distraught Dad-To-Be Makes Heartbreaking Pregnancy Announcement
*Trigger warning: this article deals with the loss of a partner and baby*
A heartbroken dad has made one of the saddest pregnancy announcements you're ever likely to read, for a baby he will never get to meet. The image of two Christmas stockings and an ultrasound picture looks like the perfect excited baby reveal – but a tragic twist of fate has wiped out Brandon Forseth's family in the blink of an eye.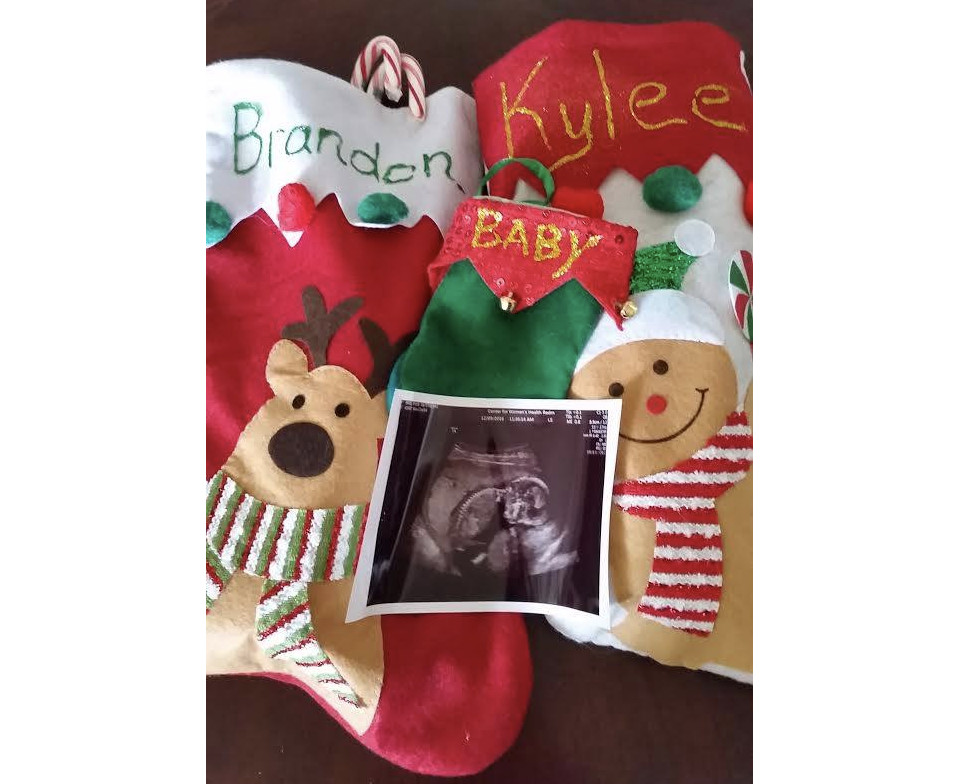 Brandon had been keeping a secret: his girlfriend Kylee Bruce was 18 weeks pregnant. She had asked him to promise not to tell anyone until they found out the baby's gender at their 20-week scan, but earlier this week Kylee was killed in car crash.
"I'm sorry I'm breaking my promise right now and telling everyone a couple weeks early, but I was so proud of you", he wrote on Facebook.
"And I want everyone to know how committed you were to this child, how health conscious you were, how you would go online each week and tell me things like, 'Our baby is the size of grapefruit right now', or 'Did you know our baby has already started to develop eyelids?!'",
"I could feel the warmth and purpose our child gave you, and I knew I needed to be the best man I could possibly be for both of you, to keep you comfortable and safe. I couldn't keep you safe last night."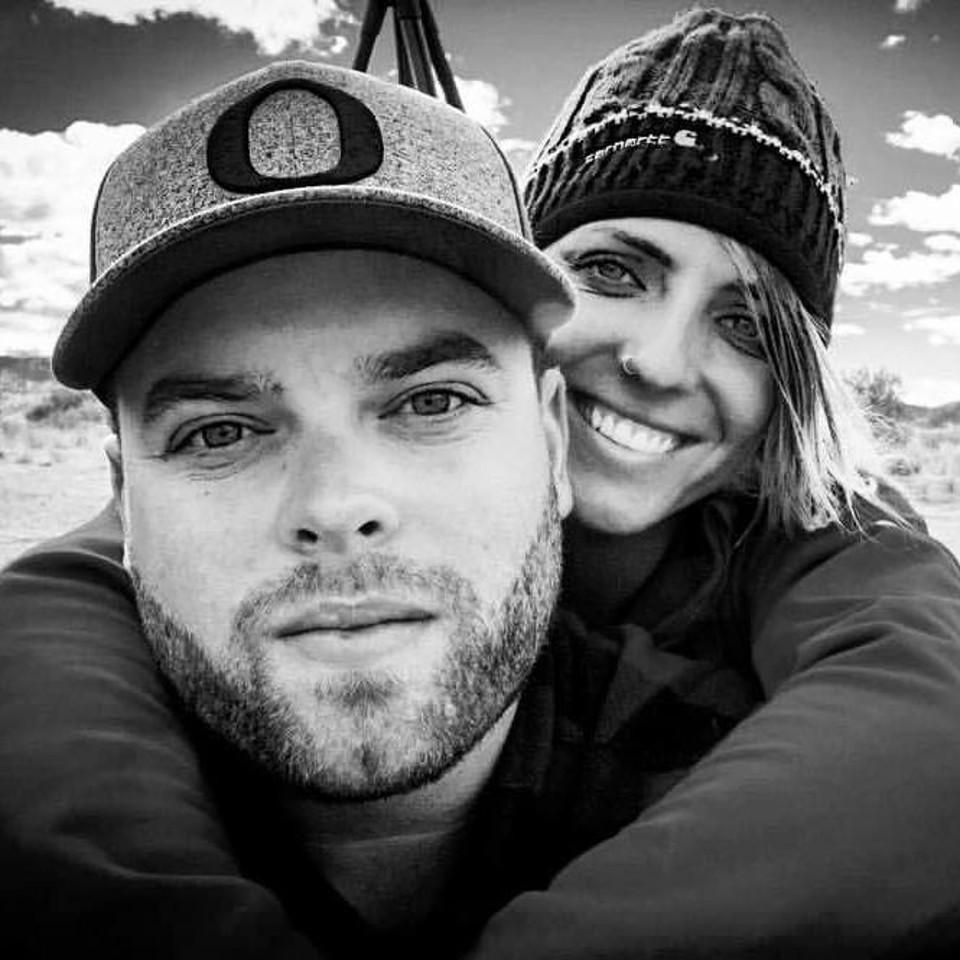 Proud Dad-To-Be Will Never Meet His Child
Brandon pours his heart out in the post, blaming himself for not going with Kylee.
"I shouldn't have been too tired, and maybe things would have worked out differently," he says.
"What a twisted, cruel world we live in that decides to take a clean, beautiful, innocent soul like yours away, instead of mine. I'd switch places with you in a second."
"I know you'll be the best mom in heaven to our little one when he/she is born in June. I wish I could see its little face just one time. I know it would have been beautiful just like its mother."
Brandon says the house is still filled with Kylee's warmth and energy, and the anticipation of a joyous Christmas ahead.
"This Christmas was going to be the best ever. I'm currently staring at my first Christmas Tree I've had in my home in years, a tree that you and I found and cut down together," he says.
"The base of the tree is filled with presents to me, from you. Beautifully wrapped and neatly stacked."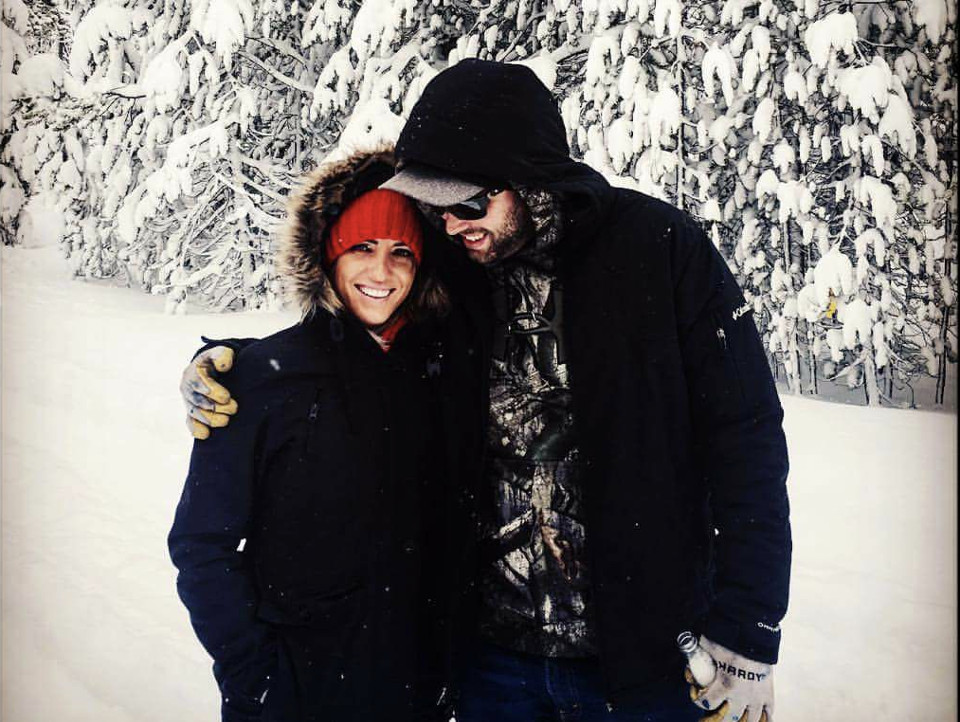 Brandon Reveals His Child's Name
Kylee and Brandon were waiting until the 20-weeks scan to find out if they were having a boy or a girl.
But he reveals in the post that they'd already picked out a name for each: "Rest in Peace Braylee or Talon, daddy loves you so so very much."
The grief-stricken father-to-be says he feels helpless, as he waits for the love of his life to walk through the door, as a promises not to open his presents until Christmas morning.
Since making the post, it's been shared more than 160,000, prompting Brandon explain just how much the outpouring of support has meant to him.
"I wrote those words just wishing somehow she would see them, I did not anticipate the impact it would have on so many, but it just goes to show you the power of love, the power of kindness, and the power each of us have to make a positive impact on someone's life."
Christmas can be a difficult time if you've experienced loss or are battling depression, so if you're feeling like you need to speak to someone contact Lifeline.