'Don't Give Up!': Why This Mum Is Showing Her Belly To Help Defeated Mums
This mum is showing her belly to help other mums with their weight loss journey.
Summer Bostock says she's heard so many people say they want to 'give up' their healthy lifestyle changes because they've been comparing themselves to others and feel defeated.
BUT she says, her tummy pic is a healthy reminder to all that it's a JOURNEY NOT A RACE.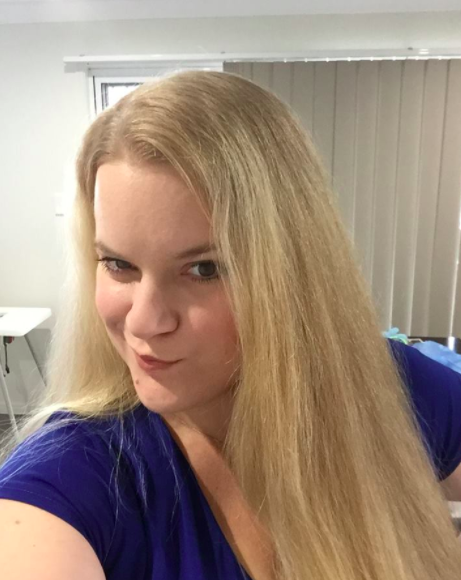 'Don't Compare Yourself To ANYONE'
"I've seen ladies comparing themselves to the other before and after pics – so I want you to know ladies, everyone's journey is DIFFERENT," she says.
"Please don't give up, and join me and everyone else to make ourselves healthier and love ourselves more. We just need to be patient with ourselves."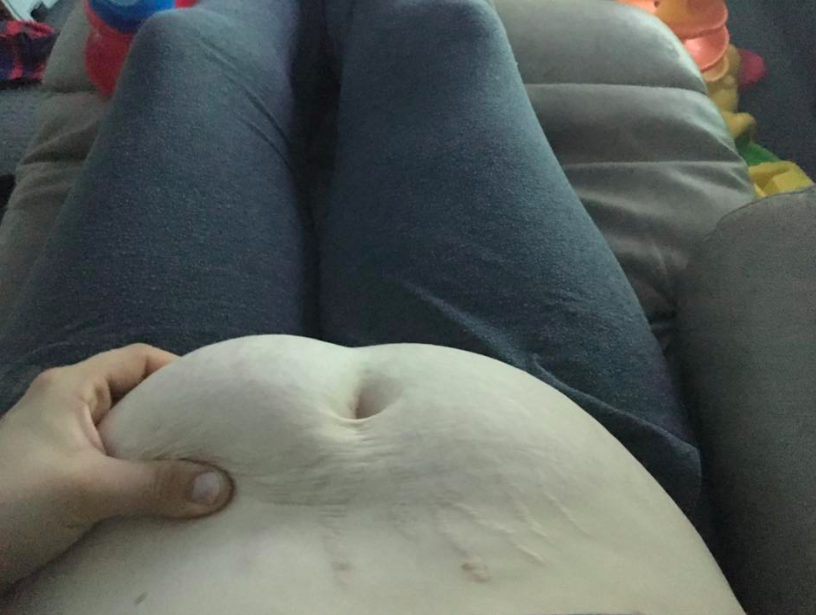 Summer's Incredible 10kg Weight Loss Journey
This beautiful mum-of-three signed up to The Healthy Mummy 28 Day Weight Loss Challenge ten weeks ago and she says she found the first few weeks the easiest for the weight to drop off.
"I have done so many yo-yo diets after having my third child (by c-section), so my tummy has been a big struggle for me," she says.
"But since starting The Healthy Mummy ten weeks ago, I've learnt SO MUCH. The ladies on the The Healthy Mummy Facebook Support Groups are beyond supportive and motivate me so much.
"The first few weeks are always the easiest, but then the 'bad thoughts' creep in about how it's not going to work and it's just going to be another fail. But I've realised that couldn't be FURTHER from the truth. Thanks to the supportive groups, I've made it to ten weeks."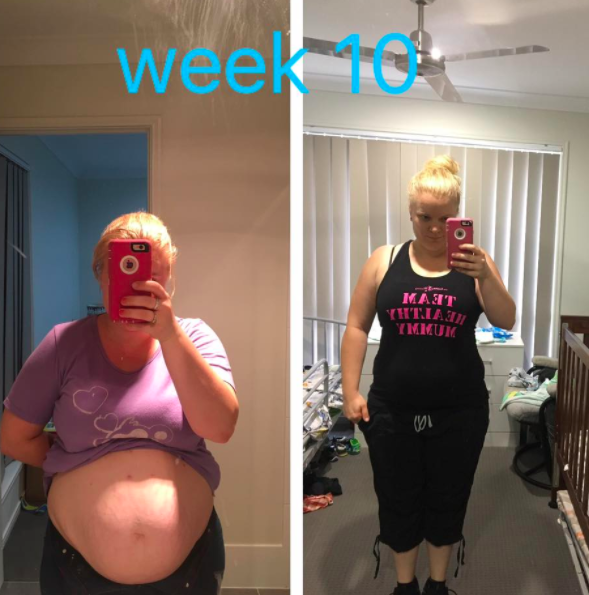 'Give Yourself Time'
While Summer says there are so many ways she can still improve her lifestyle, she's viewing the whole experience as a 'journey of learning' and is determined to get there no matter what.
"I want to give myself time to get back in shape," she says. "I try not to compare myself to other people.
"When I was around the five week mark of my journey, I started to feel down that others were saying they were losing 10kg a month and I was getting very upset because I hadn't lost that much.
"But I realised that EVERYONE'S BODY IS DIFFERENT and while they might be losing weight on the scales, I could be losing centimetres. People also have different metabolisms. The important thing is to not give up.
"I need to just focus on myself and be supportive of those who are on their own journey and also of their accomplishments."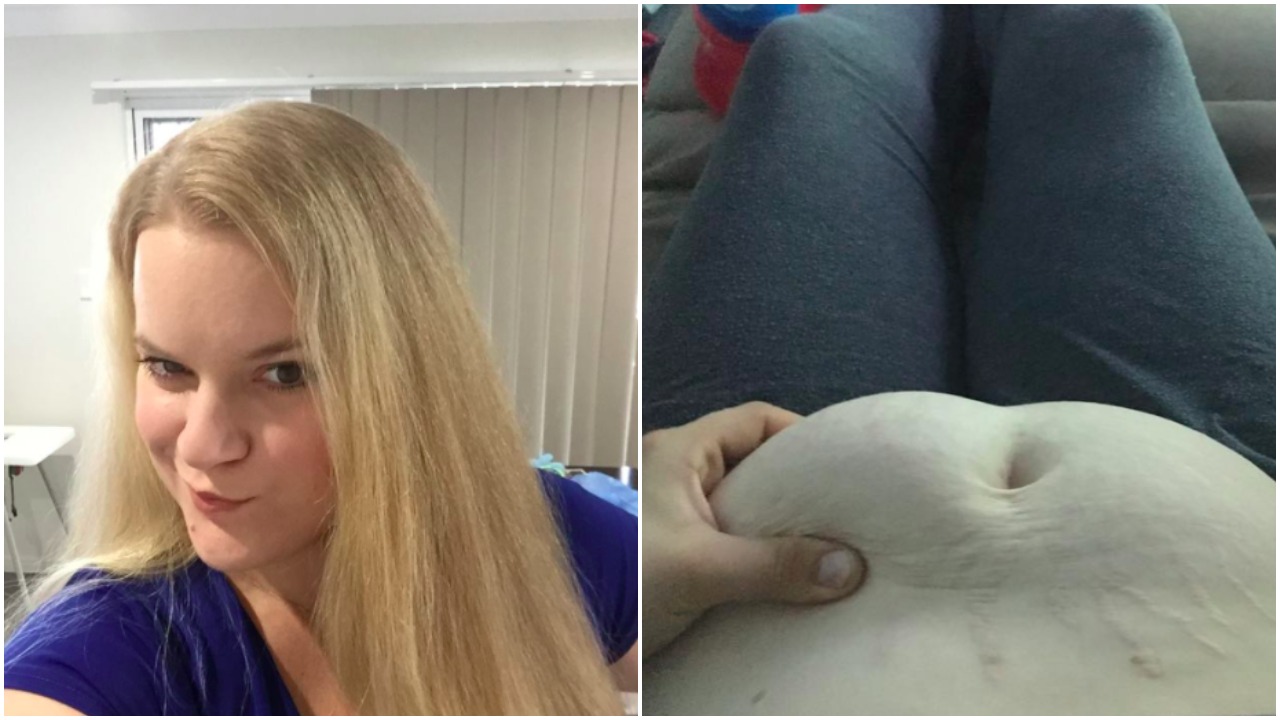 Summer says like all things in life, some people will lose weight quicker or reach different goals, but we're not in competition with anyone but ourselves.
"That's why I'm showing my tummy now. It plays on my mind every time I look down at it, I would like for it to go overnight, as I'm sure most of us would," she adds.
"It's not how I want it to look, but I have to keep telling myself it WILL go and I need to be patient."
Wow, what an inspirational thing to do!
Summer, women will really appreciate your REAL approach to losing weight. You're right, it's not a race, it's a journey about learning how to live a happy and healthy life and make longterm changes, not quick fixes.
Like Summer, Are You Ready To Jump On Board With The Healthy Mummy?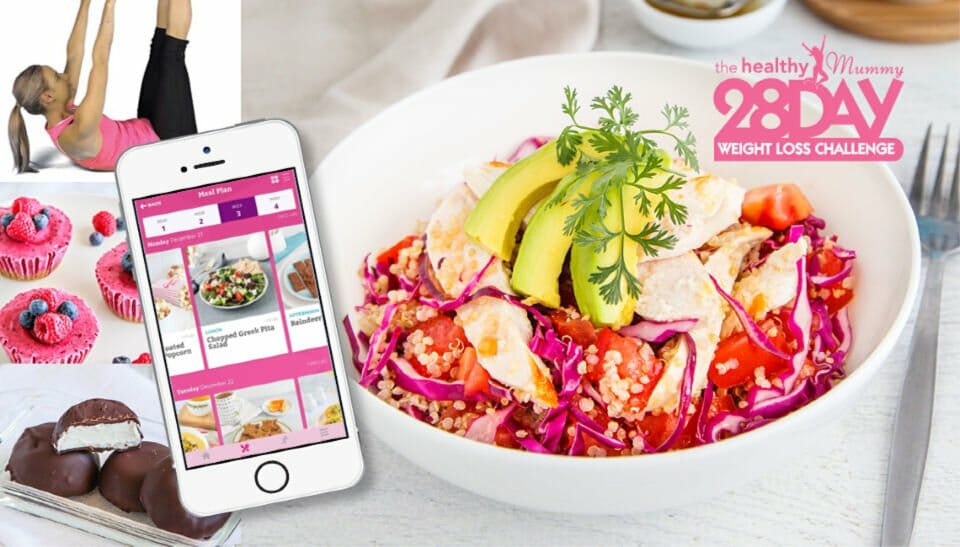 The 28 Day Weight Loss Challenge is the mums only 5 star rated app with over 1.6k reviews in 8 weeks!!
You get unrestricted access to :
● Nutritionist & chef designed weekly meal plans
● Over 500 different Personal Trainer crafted at-home workouts
● Daily Motivation from My Coach
● Personalised Shopping lists to make life easy
● Over 6000 healthy and delicious recipes at your fingertips
● REAL TIME support from The Healthy Mummy Team and OVER 300,000 other mums