Goodness. Hot mum alert. Can you believe Mel (pictured below) is a mum of FOUR? We sure can't. She looks absolutely unreal.
This is a short snippet of Mel's incredible transformation journey.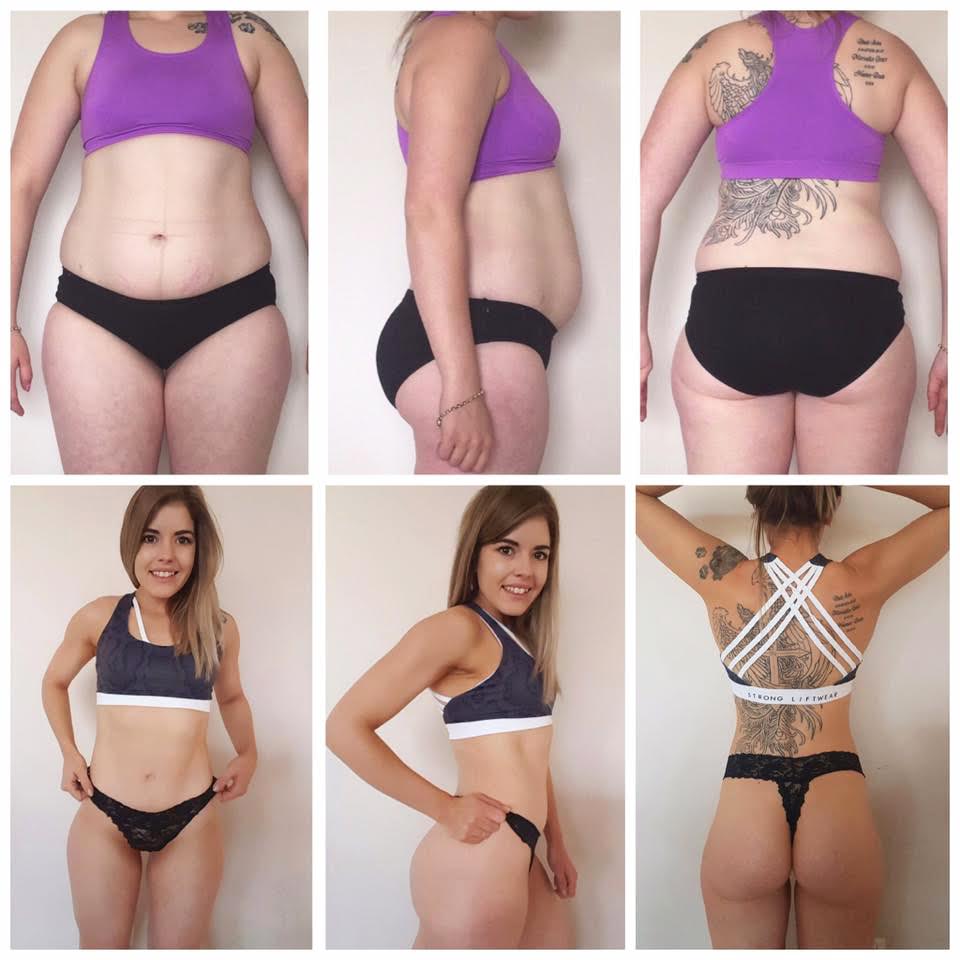 Mum-of-four dropped 14kgs* and put an end to her self-loathing
Mel reveals, "After the birth of my fourth baby, I made the decision to stop living a life of self loathing, comparison and learn to love myself.
"For me, I knew that started with the way I saw myself, my weight."
28 Day Weight Loss Challenge and Healthy Mummy Smoothies
In an attempt to take control of her weight, Mel started using  the Healthy Mummy smoothies and following the 28 Day Weight Loss Challenge.
Mel says by eating better and moving her body she lost an initial 14kg. 
Twelve months on she is still maintaining her weight loss.
More than just weight loss
Despite her incredible physical transformation, Mel says, "the physical change doesn't even begin to compare to the mental one. 
"I think you can tell by the look in my eyes, the smile on my face, the way I carry my body now. This feeling, EVERY woman is worthy to feel."
Hot advice!
Mel says however, you can't tackle your weight and have a negative approach.
Mel says, "You have to believe. You can't have good days with a bad attitude. And you can't have bad days with a good attitude, can you?
"Bring the self belief, the commitment and I guarantee you the Healthy Mummy and this incredible group will bring you the motivation and support you deserve.
"The decision is yours." 
Join our 28 Day Weight Loss Challenge

Regain your body confidence with The Healthy Mummy's 28 Day Weight Loss Challenge. Our Challenge is designed by mums FOR MUMS – to help them reach their goal weight and tackle their health and fitness.
The Challenge is home to customisable meal plans, 24/7 social support and realistic exercises mums can do AT HOME.
Our 28 Day Weight Loss Challenge is a weight loss program and healthy eating plan designed by mums FOR MUMS to help them tackle their health and weight.
Check out our Healthy Mummy 28 Day Weight Loss Challenge video below.
When you join our Challenge, you have access to: 
Customisable meal plans & personalised shopping list
3,000 exclusive recipes plus 100 NEW ones each month
Realistic menus – no food groups cut out
28 days of time efficient routines (no gym needed) – with videos
Fortnightly fitness tests to measure your progress
Challenge combines Pilates exercises with interval and circuit training (HIIT)
Pelvic floor & muscle separation exercises provided
You can even get a FREE menu sample here.