Early Arrival For Vanessa Lachey's Third Baby
Nothing says Merry Christmas like a bundle of joy, just ask Vanessa and Nick Lachey who recently shared an adorable photo of their recent arrival on Instagram. He was born early on Christmas Eve and you'll just LOVE his name….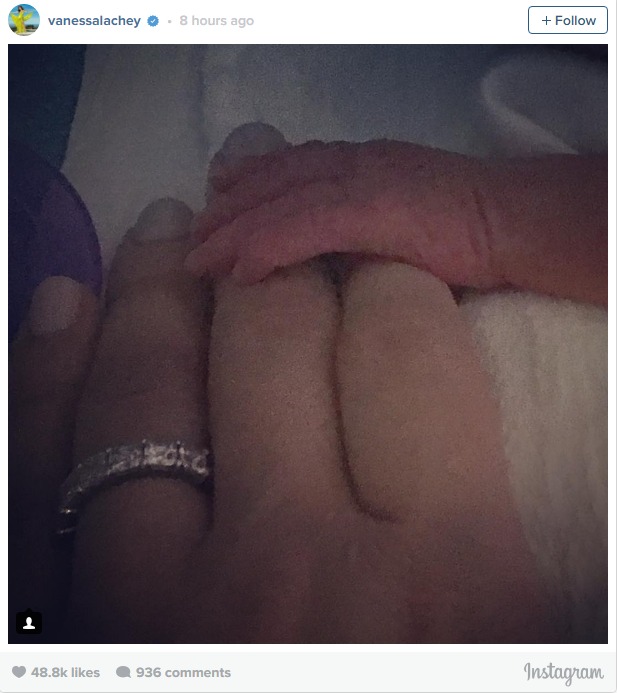 An Early Xmas Present
The couple's third child has been named Phoenix Robert Lachey and he came a little earlier than expected.
Announcing the arrival on Instagram with a cute photo of a tiny hand, Vanessa wrote:
"It's a very Merry Christmas indeed! We had our Christmas Miracle. Phoenix Robert Lachey decided to show up early and was born on Christmas Eve."
"Mommy, Daddy, Camden & Brooklyn LOVE You very much! #LacheyPartyOf5."
Vanessa Shares Photo Just Days Before Birth
When she snapped and shared the below image of her drinking non-alcoholic beverages and cheering, she had no idea baby Phoenix would soon be arrived.
She really had that pregnant glow didn't she?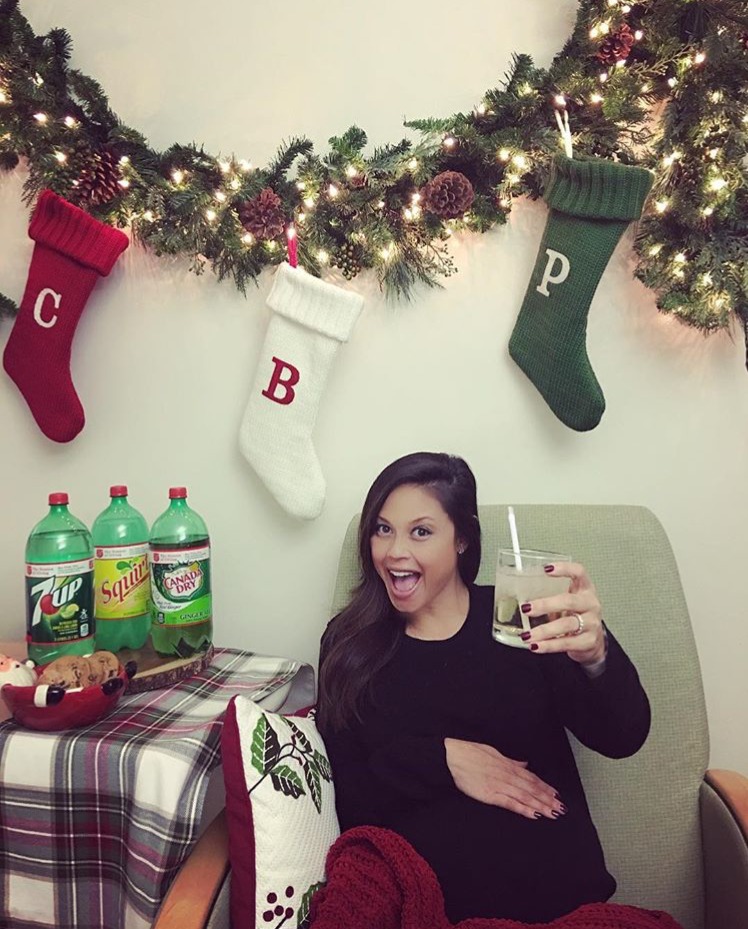 Incredible Gender Reveal
Earlier this year Vanessa surprised her boy band husband with a beautiful gender reveal and has shared it with her fans on Instagram.
As Nick arrives home from his tour, little Camden runs into his Daddy's arms, holding blue balloons. As the camera pans around the house, you see blue balloons scattered all around with huge balloons spelling out "It's A Boy."
Baby's Due Date In Spring 2017
Nick, 43, and Vanessa, 36, announced her pregnancy in September. At the time, they said baby was due in spring 2017, but they did not reveal an exact date.
The couple, who married in 2011, are also parents to son Camden, 4, and daughter Brooklyn, 23 months.
For more celebrity news visit here.