Five easy kid approved breakfast ideas
When you're a busy mum, especially one who's committed to healthy eating and losing baby weight, having to get a nutritious brekky on the table that is a) quick to prepare and b) will actually be eaten by the kids can be akin to torture.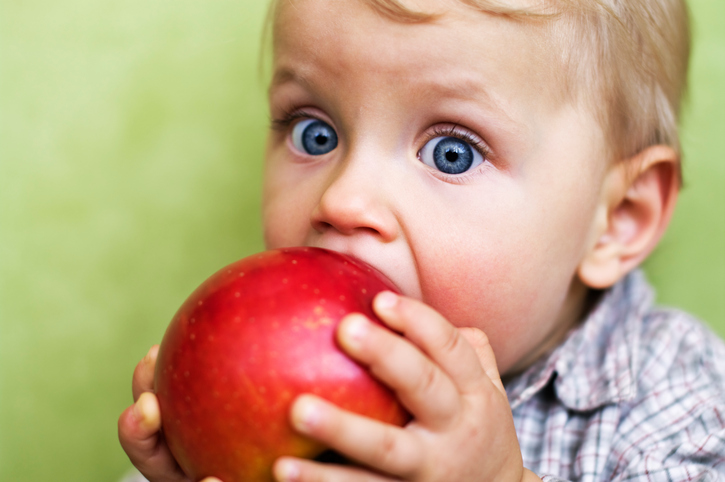 The importance of breakfast for the whole family can't be underestimated. A nutrient dense first meal of the day sets us up for hours after we've actually eaten. Those who don't eat breakfast often find sustained weight loss difficult. Breakfast not only 'breaks the fast' after a night of sleep but kick starts our metabolism and lays down our energy stores for the morning.
What should a healthy breakfast actually contain?
Protein
Complex, slow release carbs
Calcium
Fibre
Vitamins and minerals
We have five breakfast suggestions that tick all the boxes for being healthy and nutritious and kid friendly and can be enjoyed by the whole family:
1. A healthy smoothie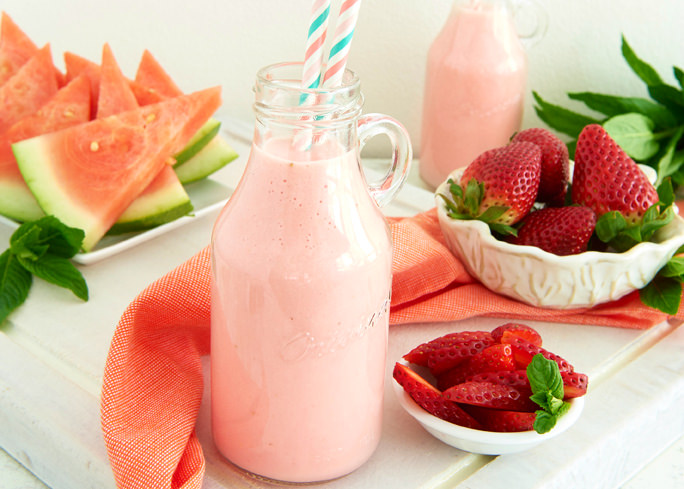 One of the quickest ways to ensure a hit of nutrients and a full tummy. To create a kid friendly smoothie, ensure you include plenty of fruit (and veggies if you can!), calcium and protein. You can alternate between different forms of dairy and non-dairy milk (almond, coconut, oat milks), yoghurt varieties (Greek, natural, coconut) and even add oats/weetbix to up the healthy carb content. The 'Green Slime' smoothie from our Healthy Kids Recipe book is a great example and is always a winner.
Ingredients
200ml milk of choice
1 pear, peeled and cored
1 cup baby spinach
½ a frozen banana
Mix in a blender until smooth
Serves: 2 kids
2. Easy breakfast muffins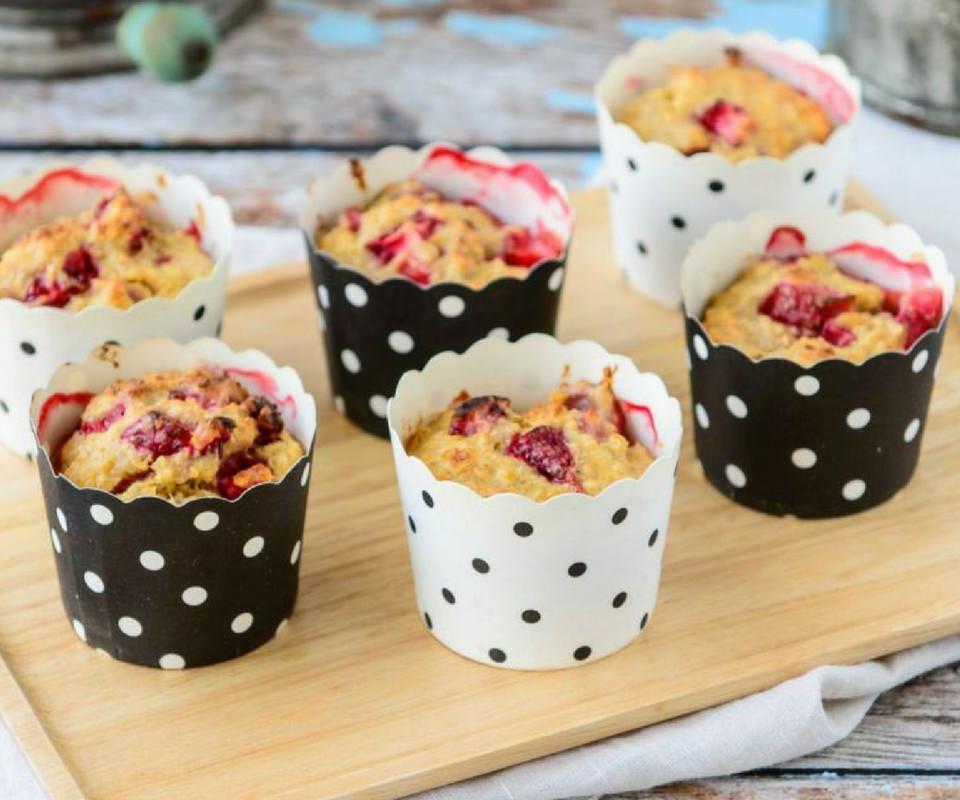 Cake for breakfast? Yes please! You're not going to find too many kids who object to something cake shaped for brekky. While cafe or supermarket bought muffins are often laden with white flour and copious amounts of sugar, homemade varieties can be packed with wholesome and filling ingredients to keep little tummies satisfied. These banana, berry & yoghurt muffins fit the bill perfectly and are ideal to grab when you're on the way out the door of a morning. Think of them as the perfect, nutritious on-the-go brekky.
Ingredients
2 cups of buckwheat flour (available in the health food aisle) you could also use wholemeal or spelt flour 1 cup rolled oats
1/4 cup honey
2 eggs
3/4 cup natural or greek style low fat yoghurt
2 ripe bananas, mashed
1/2 cup fresh or frozen berries
1/4 cup olive oil
2 tbsp chia seeds (optional)
1 tsp ground cinnamon
1/2 tsp natural vanilla essence
1/2 tsp bicarb soda
Olive oil or butter for greasing the muffin tins
Directions
Preheat oven to 180C
In a large bowl, combine all the dry ingredients and stir well
In a smaller bowl, mix eggs, honey, olive oil, yoghurt and vanilla
Add egg mixture to the dry ingredients and stir well
Add mashed banana and berries and gently fold through (it's ok if the mixture is a little lumpy)
Use olive oil or butter to grease the cups of a muffin tray
Spoon mixture into the prepared tray
Place in the oven and allow to cook for 20-30 minutes
Test that they are fully cooked by gently inserting a skewer into one of the muffins before removing from the oven
3. Fruity yoghurt cups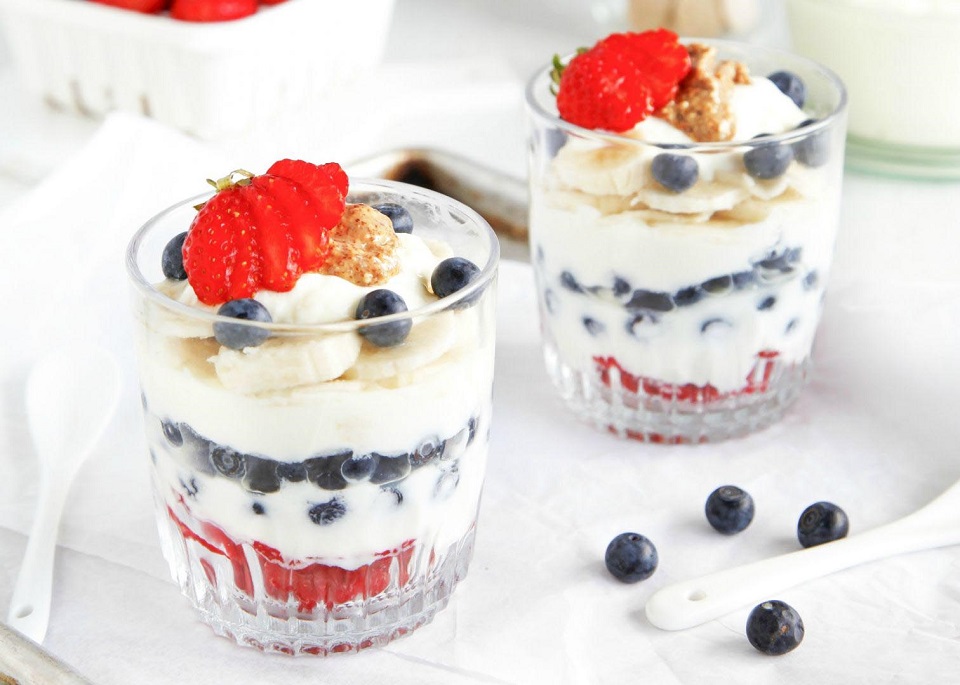 If your kids love yoghurt then this is sure to be a winner! Natural or Greek style yoghurt is packed with calcium, protein and beneficial probiotic gut bacteria. It's always best to choose a plain variety and sweeten it yourself at home with natural sweeteners like honey or rice malt syrup as flavoured 'kids' varieties tend to have a very high sugar content.
Ingredients
1.5 cups natural or Greek style yoghurt
2 tbsp honey or rice malt syrup
1 tsp cinnamon
1 tsp natural vanilla extract
1 banana, sliced
1/2 cup berries, pureed
Extra fruit for decorating/topping the cups
Directions
Combine yoghurt, honey, vanilla and cinnamon
Place banana slices on the bottom of two medium sized cups/small bowls/glasses
Spoon yoghurt over the top
Drizzle berry puree over the yoghurt
Top with remaining fruit
*You can also use cups that come with lids so that these are easily transportable.
4. Coco-nutty Chia Pudding
The texture might take some getting used to but if your little ones can get passed that, chia pudding is a fabulous option for quick, 'breakfast on the go'. Made the night before, this nutrient dense parfait is packed with fibre, calcium, omega 3 and omega 6 acids while also helping to keep little bellies full. You can play around with different types of milk/flavourings/fruit to suit the tastes of your family as well. Here is one of our favourites.
Ingredients
Third of a cup of quinoa flakes
1 cup of skim milk of choice
1 tablespoon of honey
1 teaspoon of cinnamon
Toppings – some suggestions are: chopped fruit, chopped banana, nuts, maple syrup or honey, coconut
Directions
In a small saucepan, bring the milk to boil.
Add the quinoa flakes and the cinnamon, and reduce heat to very low.
Keep on a very low heat for 3-4 minutes, stirring occasionally.
Once the mixture has thickened into porridge, remove from heat and stir through the honey.
Pour into a bowl, top with your choice of toppings and a light sprinkle of cinnamon.
5. Toast with nutritious toast toppers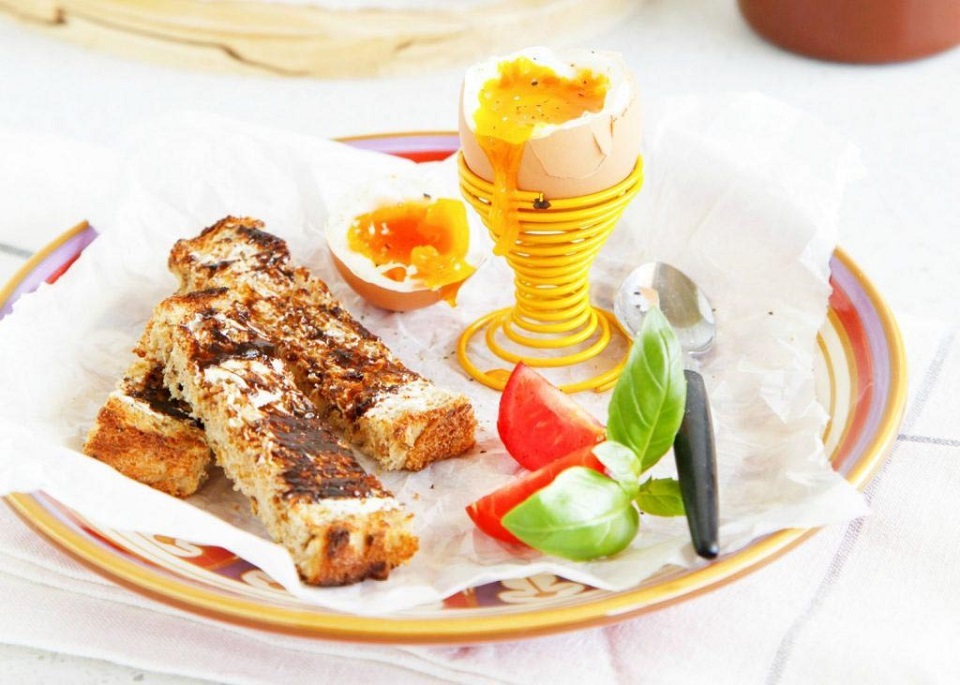 All bread, it has to be said, is not created equal. The highly processed white sandwich loaf is probably not going to be the best, most nutritious option for breakfast. White flour is stripped of the majority of its fibre and nutrients during the manufacturing process meaning it isn't a great starting ingredient for a healthy loaf.
Bread varieties like sourdough, rye and soy and linseed are much better (and delicious) options. If you start with a good quality bread which provides a hit of complex carbs and fibre and add nutritious toppings, 'toast' can be a fantastic breakfast for kids who may not like cereal/smoothies or the other suggestions. Here are some of our favourite toast toppers.
Avocado + lemon juice – Plenty of good fats and tasty to boot
Peanut butter + banana + cinnamon – Use 100% nut peanut butter, ripe banana and a sprinkle of cinnamon for a sweet and salty breakfast favourite
Ricotta + banana – Up the calcium levels of your humble toast slice with ricotta. Simply pile onto toast and top with sliced banana.
Vegemite + avocado – For the savoury lovers! Plenty of B-vitamins and healthy fats in this combination.
You could also cut toast into soldiers add some butter or vegemite and dip them into a soft boiled egg.
Did you know The Healthy Mummy has a Healthy Kids Cookbook?
If you have a little one (or little ones) and are always looking for new and healthy dishes to make them – check out our Healthy Kids Cookbook.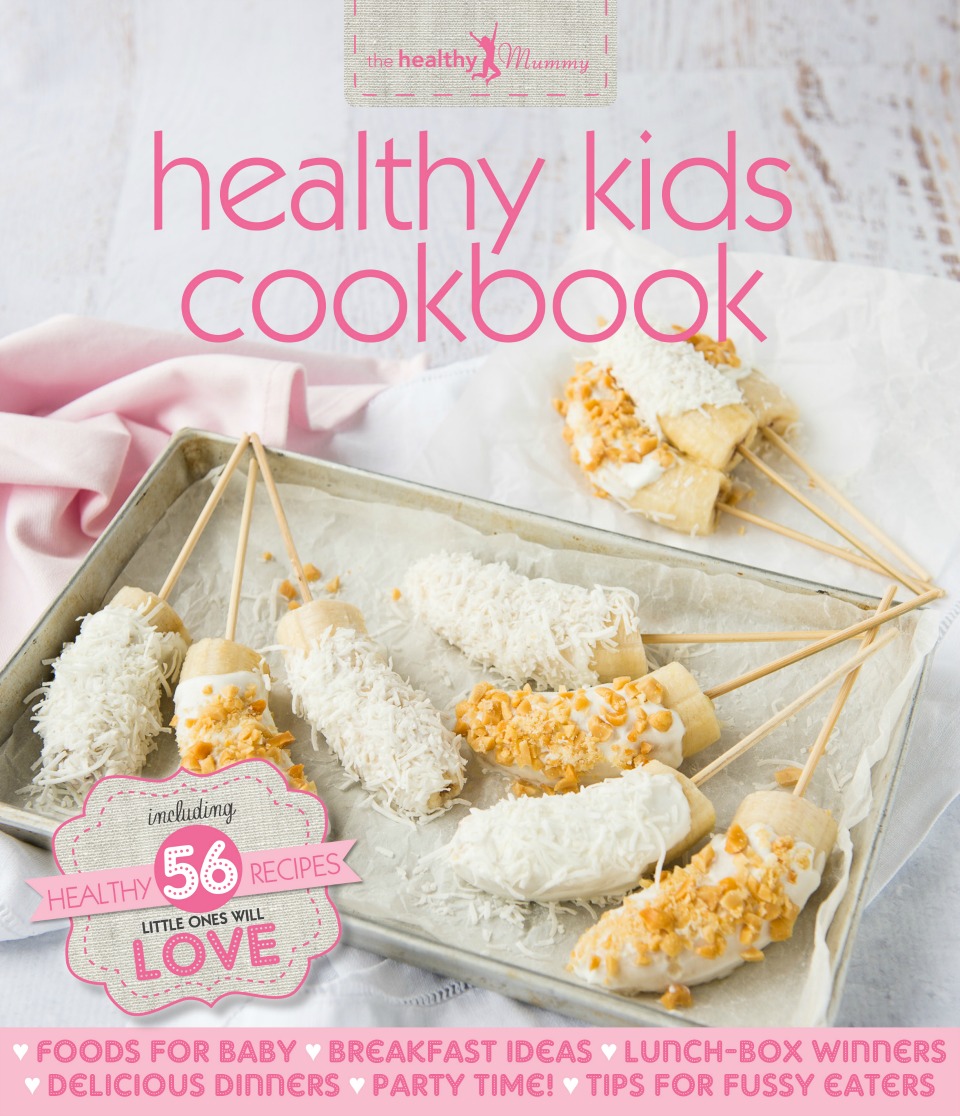 The idea behind the Healthy Kids Cookbook is to provide parents with simple recipes which are delicious and nutritious for kids and parents alike. All the recipes have been designed and cooked by a nutritionist, and eaten by real kids.
The Healthy Kids eBook Includes:
Foods for baby
Breakfast ideas
Lunch-box food
Delicious dinners
Party time food
Tips for fussy eaters
Created by leading nutritionist
Includes 56 recipes
PDF & Printable format
Save onto your mobile or on your computer
Your eBook is instantly downloadable
You can get your copy here.