Can you eat healthy on a budget? This mum explains how oats and zip lock bags save her money
The million dollar question: Can you stick to a healthy eating plan on a budget?
Healthy Mummy and 28 Day Weight Loss Challenge member, Kerries says yes!
All it takes is some planning and effort according to Kerrie who spent $131 on her weekly shopping bill this week (this also included household products), meal prep here she comes!
Kerries shares her top tips on how to budget while eating healthy to maximise staying on top of your weight loss goals.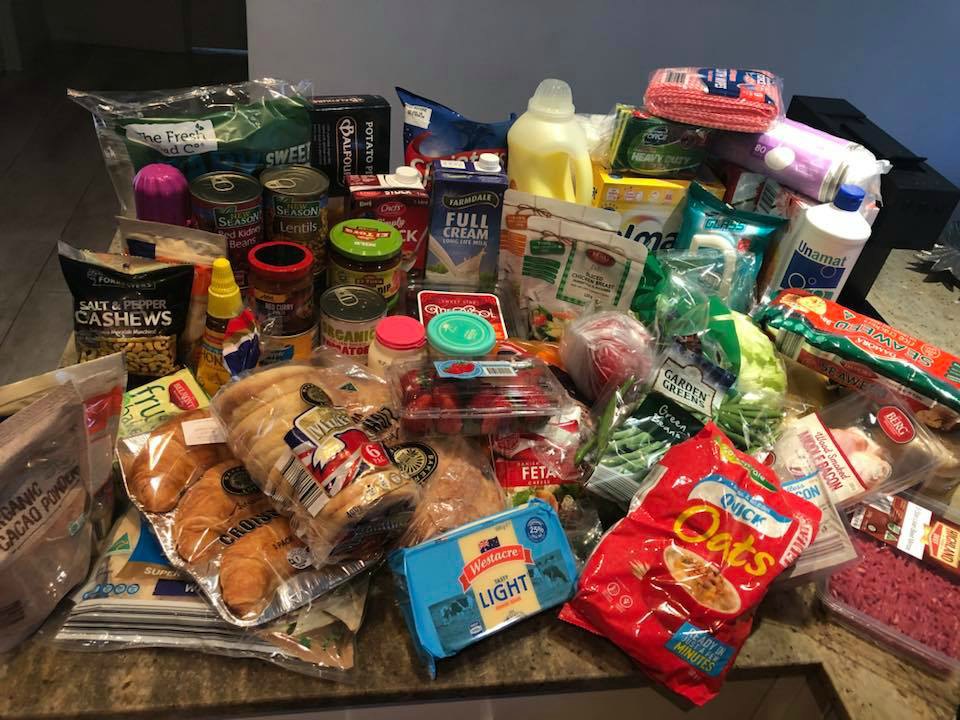 How this mum eats a healthy diet on a budget
"That's all I needed to spend this week using what I already have on hand too for meal prep. As you can see this week I also had a few cleaning products and if you took those out the food total only comes to $111," Kerrie said.
Kerrie generally spends around $160-$180 for 2 adults and 2 children for everything which includes meat, produce, cleaning and personal care products.
"I do 98% of my shopping at Aldi and the other 2% at Coles and an occasional visit to Costco," she says.
Kerrie recommends shopping at Aldi or Costco as she says they sell pretty much every Healthy Mummy staple ingredient you need, including lots of organic products cheaply.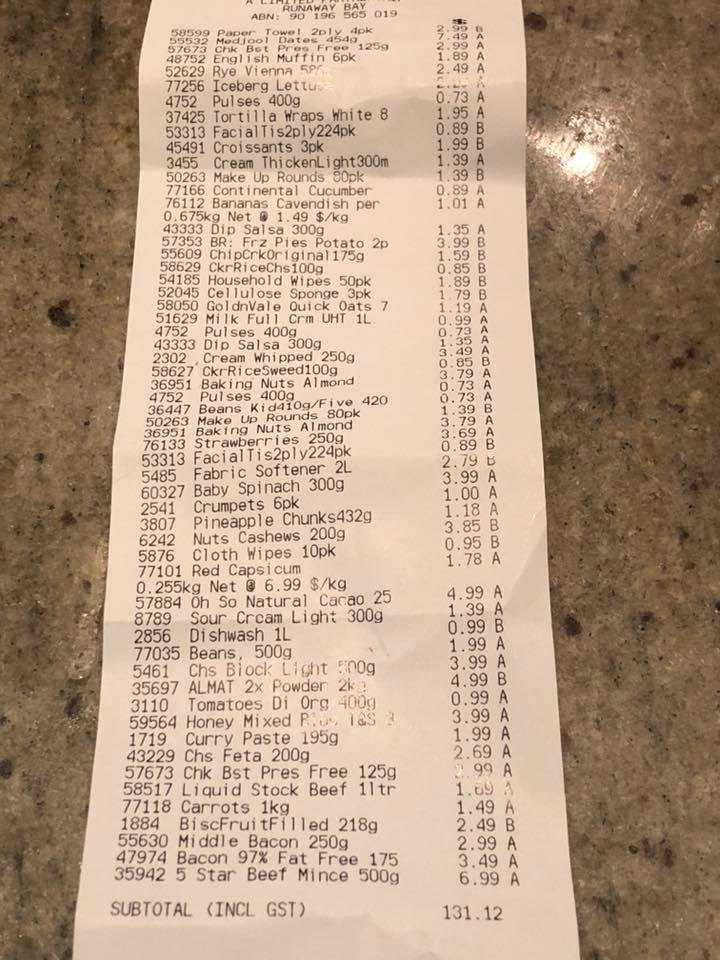 My top tips for eating like a Healthy Mummy on a budget:
Check your pantry and fridge first before meal planning to see what ingredients you have to use up and choose recipes with those first where you can.
Meal plan BEFORE going shopping.
 Repeat snacks and meals that use the same ingredients in a week to save wastage.
If something you use a lot is on special, and can be stored, stock up on a couple more than usual this will keep you going until next time it's cheaper. I do this all the time and it saves a lot.
Check out the supermarket catalogues online each week so you know what is cheapest.
Use lots of tinned items like lentils, beans, chickpeas, for recipes on their own or to bulk up your meals, they average 90-99 cents a can and are super good for you too.
 Buy good quality mince and bulk it up same as above to get an extra serve or 2 from meals. There are so many amazing meals in the recipe hub using mince.
Use fruit and vegetable storage bags, pictured below, to extend the life of your produce. I get 2-3 weeks more out of mine by doing this. If you can't use the fruit and vegetable up on time chop and freeze for later.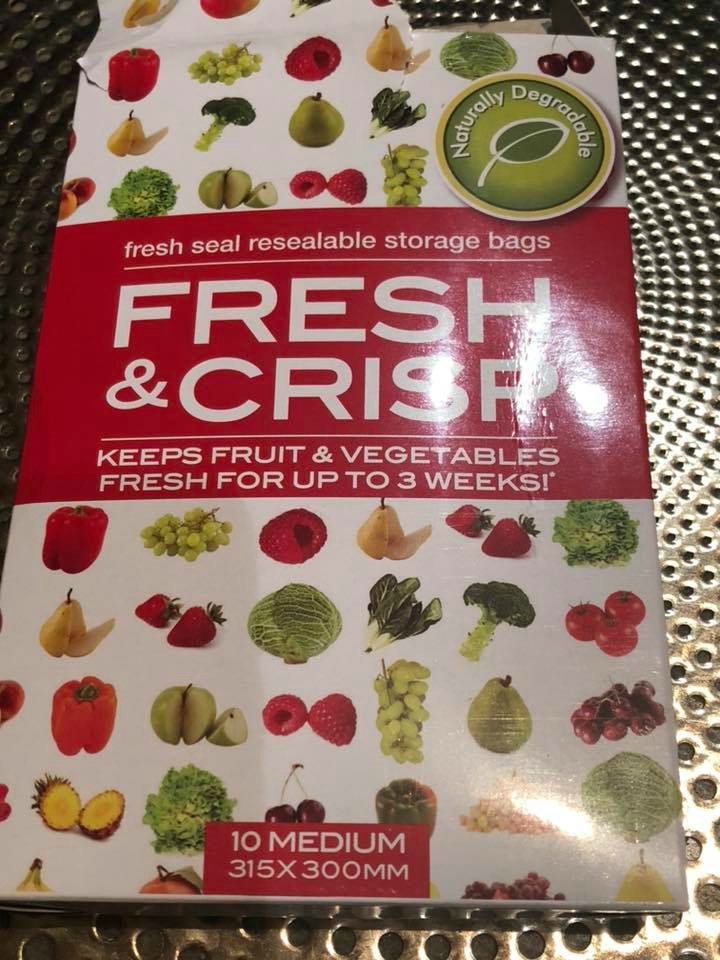 Oats are very cheap and great for breakfast, baking, bliss balls and adding to smoothies.
Freeze anything you can that won't get used up on time to save wastage. Leftover stock, sauces and nearly everything can be frozen.
"Since following the 28 Day Weight Loss Challenge our family has never eaten so well. Our fridge, freezer and pantry are always full," she says.
Kerrie's weight loss transformation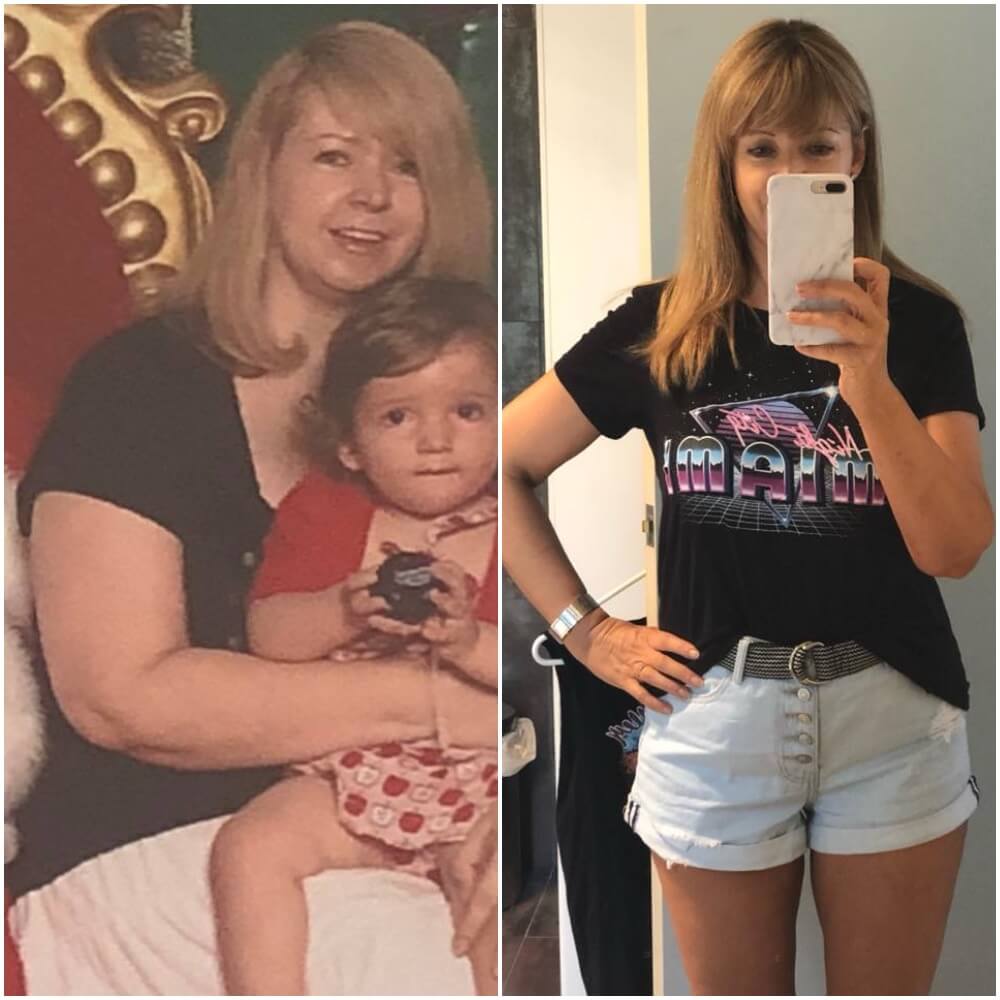 Kerrie has lost just under 16kg in 10 months and has gone from a size 14-16 to a size 8-10 – something she had only dreamed of before The Healthy Mummy!
"I had been eating healthy and exercising the past 3-4 years but my weight hardly changed until I joined The Healthy Mummy," Kerrie said.
Kerrie's done this by changing up her exercise and doing lots of high intensity and Tabata workouts, by adding in weights and resistance bands, by regularly eating her target calories and eating 6 meals a day, following the 28 Day Weight Loss Challenges, regularly mixing up her food (e.g. swapping sweet snacks for savoury, smoothies for breakfast then swapping to smoothies in the afternoon, doing regular 3 day cleanses etc) and by not cutting out any food groups.
Kerrie says, "I feel happier, healthier, I have more energy, more confidence, I'm more organised, and I feel like I'm a better mum."
Get on board with Kerrie and thousands of other mums
Winter can be one of the hardest times of the year to stay on track with weight loss goals and a healthy lifestyle.
Not on the Winter Weight Loss 28 Day Weight Loss Challenge! With nutritionists having planned delicious, easy to prepare meals that the whole family will love, and that will give you that comfort food fix without the unhealthy side effects, you can rest assured your weight loss goals won't disappear.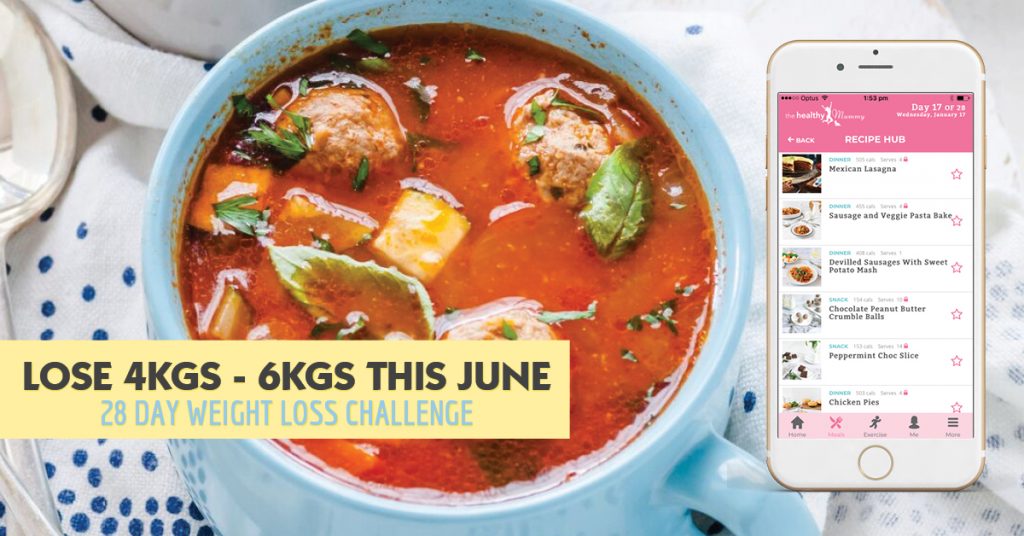 You can go here to join the 28 Day Weight Loss Challenge, and get ready for the Winter round!