Emily shows off her stats on weight loss
So exciting to receive this email from Emily last week. She sent her screenshot of how she is doing in her weight loss diet and we are so excited to see how she is tracking. You too can track your weight loss on our site.
Hi Healthy Mummy, I wanted to email you a screenshot of how I am going in losing my weight. I have lost 10kg of my pregnancy weight so far and by using the weight loss tracking system I can see how my progress is going.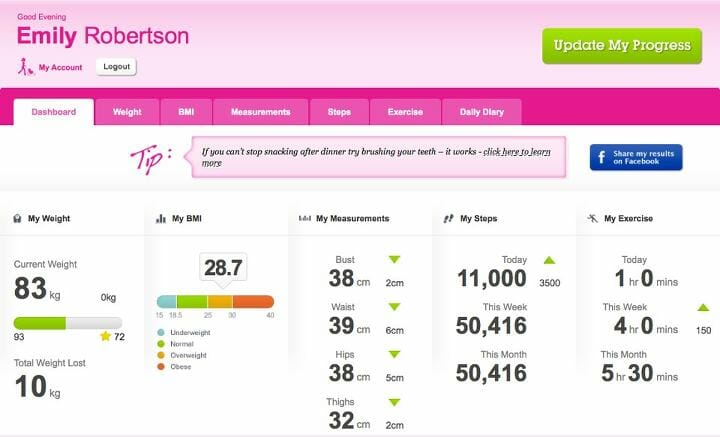 I also wanted to say thank you for the pedometer (and My Child magazine) which I received this week with my new order. The pedometer has already helped me walked ten times more than usual. I have even managed to get up to the 10 000 steps some days. I have walked so much more since I got i.
The pedometer has motivated me so much more that I have lost 2kg this week. Other weeks I have lost 500g to 1kg so I really think the walking is working!!!
I still have about 11kg to go until I reach my goal but I feel fabulous already and so motivated to get there. I am hoping and planning to get there by October. When I do I will send in my before and after photographs.
The smoothies are also a great help and make it much easier, as do the plans. Thank you so much. Emily"
If you are ready to lose weight then the Healthy Mummy plans offer a healthy and safe exercise and diet routine.